UDisc Course Signs
Help disc golfers navigate around the course, find more places to shop and play, connect with friends, and improve their game. Point them toward UDisc, the app for disc golfers.
And now you can do that on the first tee, at a public kiosk, or behind the counter of your pro shop with our signs.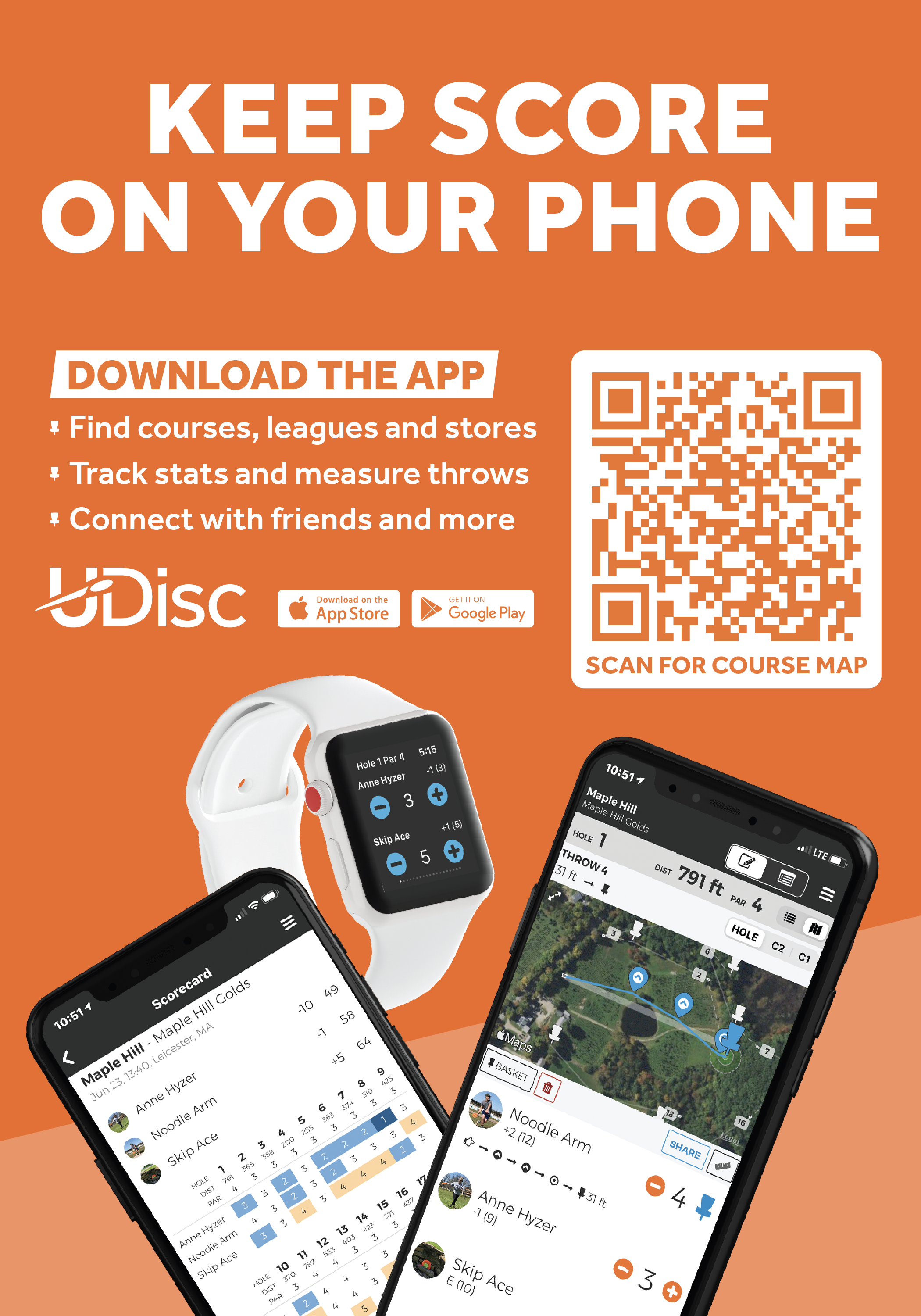 These QR code-enabled signs will take users to the Courses page at UDisc.com, or to the app store of their operating system if they don't already have UDisc installed. It's an easy way to improve the experience at your course or get more traffic to your shop, and it helps us bring more users to the app. Like a good draw at your weekend doubles match, let's help each other out.
If you're interested in a high-quality metal print that you can install at the first tee of your course, you can request a Free Tee Sign here!