Each weekday from January 30 to February 10, 2023, we will be counting down the new year's top 10 disc golf courses. The new top 100 will be revealed on Monday, February 13, 2023. One of 2022's top 10, Brewster Ridge may or may not be there again. Check the master post for all things World's Best Disc Golf Courses 2023 each day of the countdown to find out.

The rest of this post has not been updated since the publication date.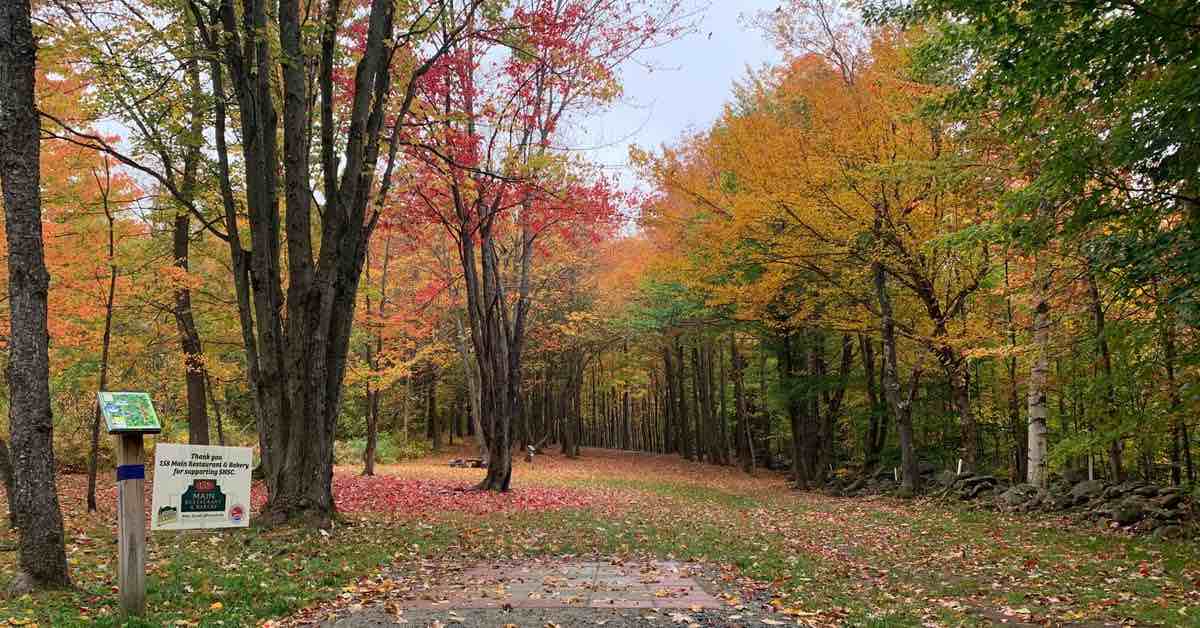 Brewster Ridge Disc Golf Course Basics

Name:
Brewster Ridge Disc Golf Course


Location:
Smugglers' Notch Resort, Vermont
Number of Holes:
18
Rank in World's Best Disc Golf Courses 2022:
#6


Rank in World's Best Disc Golf Courses 2021:
#5
Year Opened:
2012
Designer:
Jeff Spring


Availability: Roughly late May to mid-to-late October. 8 a.m.-7 p.m. in spring and summer. 8 a.m.-6 p.m. in fall.

Cost:
$10 single round. $150 season membership, which includes unlimited play of both world-class courses at Smugglers' Notch, a free limited edition Smugglers' Notch disc, custom bag tag, and 15% off all pro shop purchases.
Current Course Conditions, Photos, & More
:
Brewster Ridge on UDisc Courses
All of the World's Best Disc Golf Courses
Find the top 100 disc golf courses in the world as well as information on how the rankings worked in "World's Best Disc Golf Courses 2022: #1-#100."
History of Brewster Ridge Disc Golf Course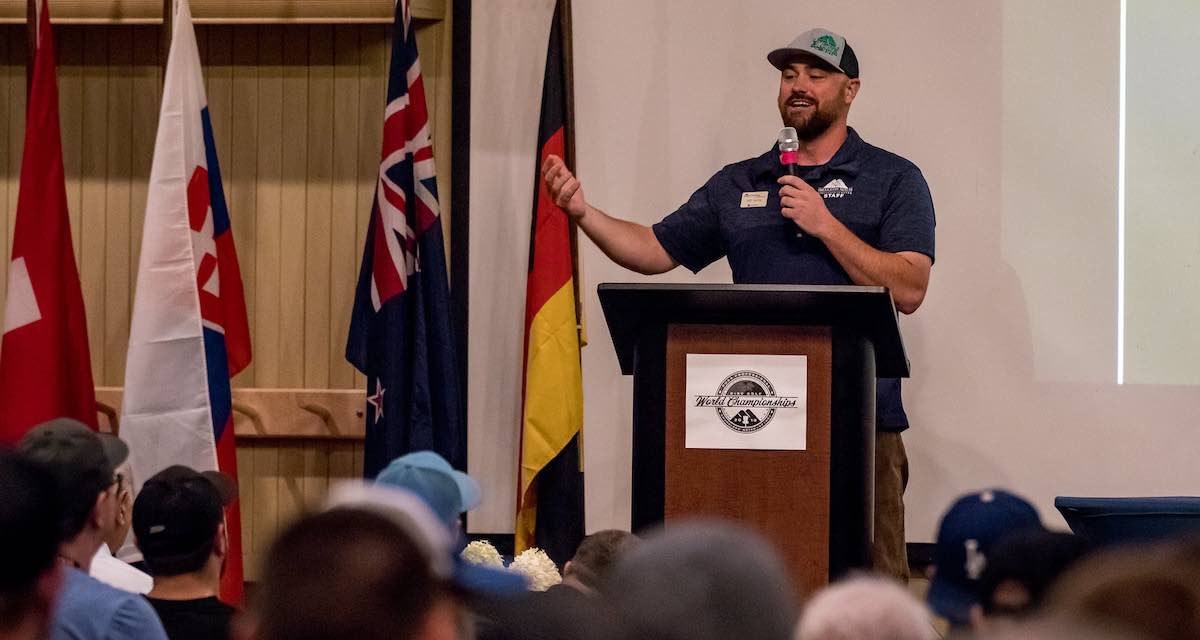 The backstories of disc golf courses come in many forms. Sometimes a small community of disc golfers puts in tireless, unpaid hours of design and manual labor to create something special in a public park. Occasionally an independent enthusiast sees potential fairways in their unused acreage, rents equipment, and goes at it. More rarely, the Vice President of Global Resort Development for an international hotel company tells a potential new partner resort that once a deal is struck, he'd like to see a good disc golf course on the property – soon.

Haven't heard that last one? Well, that's the unlikely origin of Brewster Ridge, according to course designer Jeff Spring. Spring once worked at Smuggs but is now the Director of the Disc Golf Pro Tour.

Brewster Ridge is on the property of Smugglers' Notch Resort (known familiarly as Smuggs), a year-round family vacation destination nestled in Vermont's mountains. And in 2011, Smuggs and Wyndham Hotels and Resorts were working out a deal for Wyndham to manage some of Smuggs' real estate. 

"That deal brought the VP of Global Resort Development Alan Litwack to the resort several times," Spring recounted. "He became aware there was a small disc golf course on site. During his last visit, they were discussing terms out on the disc golf course because Alan wanted to see it – he turned out to be a disc golfer."

Spring classified the course Litwack would have seen then as an "extremely short and un-designed course with little to no use or maintenance."

"Alan said, 'Okay, I think we've got a deal,'" Spring continued, "'but one thing you should do is upgrade your disc golf course.'"

Spring had heard about Litwack's request and took a chance to bring it up with Smuggs' owner at a staff event.

"Our owner didn't know much about the sport, and I'd heard it through the grapevine that he was interested in learning more about disc golf," Spring said. "So at a company party at the end of the winter 2012, I went over to him and started talking to him. He mentioned Alan was interested in upgrading the course, and I let him know I was on the board of the state's disc golf club and had been part of designing courses before. He said, 'Let's get it going.' And in the spring, we did."

But if Smuggs' owner was going to build a course, he wanted it to be the best. Spring said the goal from the outset was to create a venue that could host a world championship, and he designed the course's hardest set of tees (it boasts four for each hole) with the world's best players in mind. In a testament to how well Spring met expectations, Brewster and Fox Run Meadows – a second course Spring and former U.S. Disc Golf Champion Steve Brinster of Brinster Design designed on Smuggs' property – hosted the PDGA Disc Golf World Championships just six years after Brewster opened.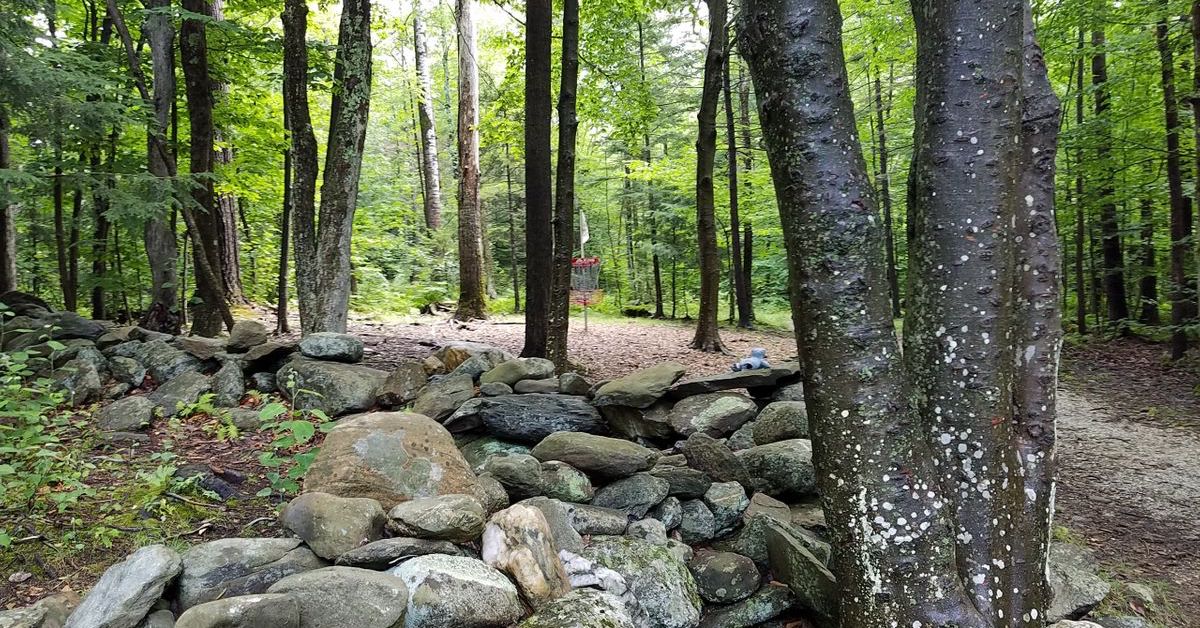 You can learn more about what that design entailed later in this post, but one interesting aspect of Brewster that Spring pointed out is how carefully he had to plan it in regards to the local ecosystem. 

Most development in Vermont has to meet guidelines set out in Act 250, a state law that Vermont's Natural Resources Board says is "for reviewing and managing the environmental, social and fiscal consequences of major subdivisions and developments in Vermont." It's a law that Spring said made designing more tricky but also helped make sure his work lived up to disc golf's oft-used selling point of environmental friendliness.
"You see things on courses that you think would be cool to have, like a basket on a stream bank," Spring said. "But that causes erosion, and that's just not allowed in Vermont because of the impact it has on the stream, the watershed, and habitat in the area. That makes our courses very in tune with the environmental impacts, not just because it's law, but because that's the ethic of Vermont. It also fits well with the ethos of disc golf because even for courses that aren't as rigorously audited as ours, they have way less environmental impact than traditional golf courses."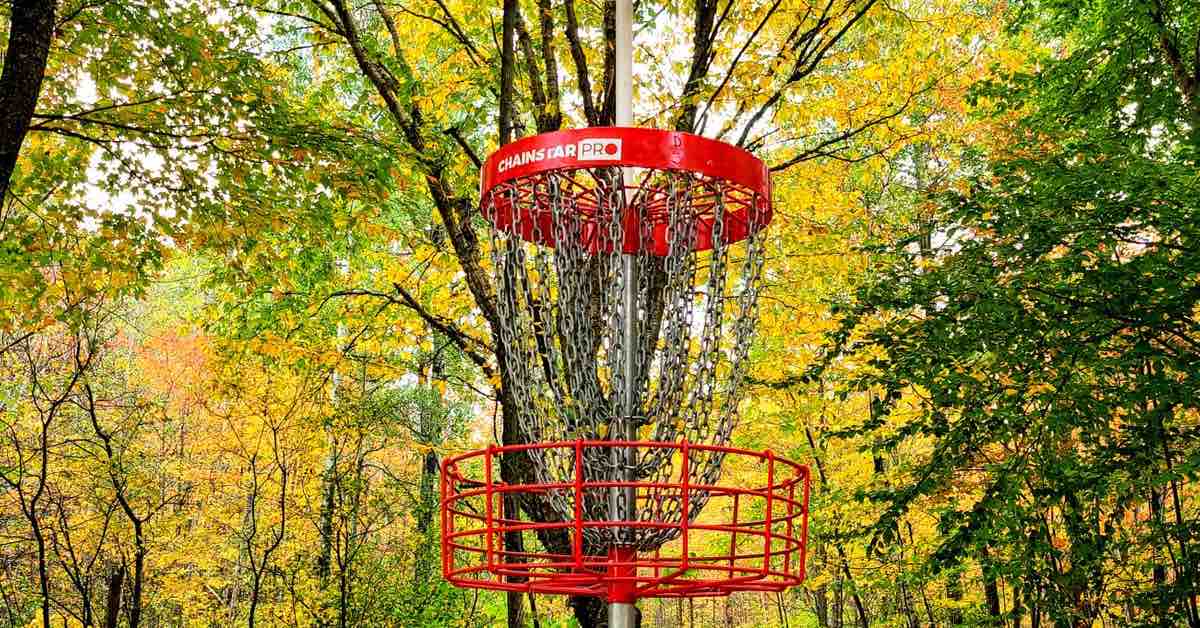 This all means that visitors to Brewster not only get to play a course that's world-class but can also feel a little better knowing it was designed so that their recreation will have as little impact on the environment as possible.
Finally, it's important to note that when Spring left Smuggs to run the Disc Golf Pro Tour, Nick Hover took over as the Operations Director for Smugglers' Notch Disc Golf Center. The fact that Brewster Ridge has remained in the top 10 of the World's Best Disc Golf Courses during his tenure is a testament to his dedication. When he learned that Brewster Ridge had made the 2022 top 10, he was excited and quick to thank everyone who made it possible.

"Smugglers' Notch Disc Golf and Outdoor Center is again honored to receive this prestigious award, and our staff are committed to providing the best possible disc golf experience for all players, both beginner and pros alike," Hover wrote to us. "We've seen an explosion in the popularity of disc golf over the past two years, and it's for the pure love and bright future for the sport that keeps the entire Smugglers' Notch Disc Golf Center team working hard. I would also like to take this opportunity to say cheers to all of our members, volunteers, and visitors for their support over the past 10 years. Here's to another amazing 10 years on Brewster Ridge Disc Golf Course!"

What's It Like to Play Disc Golf at Brewster Ridge?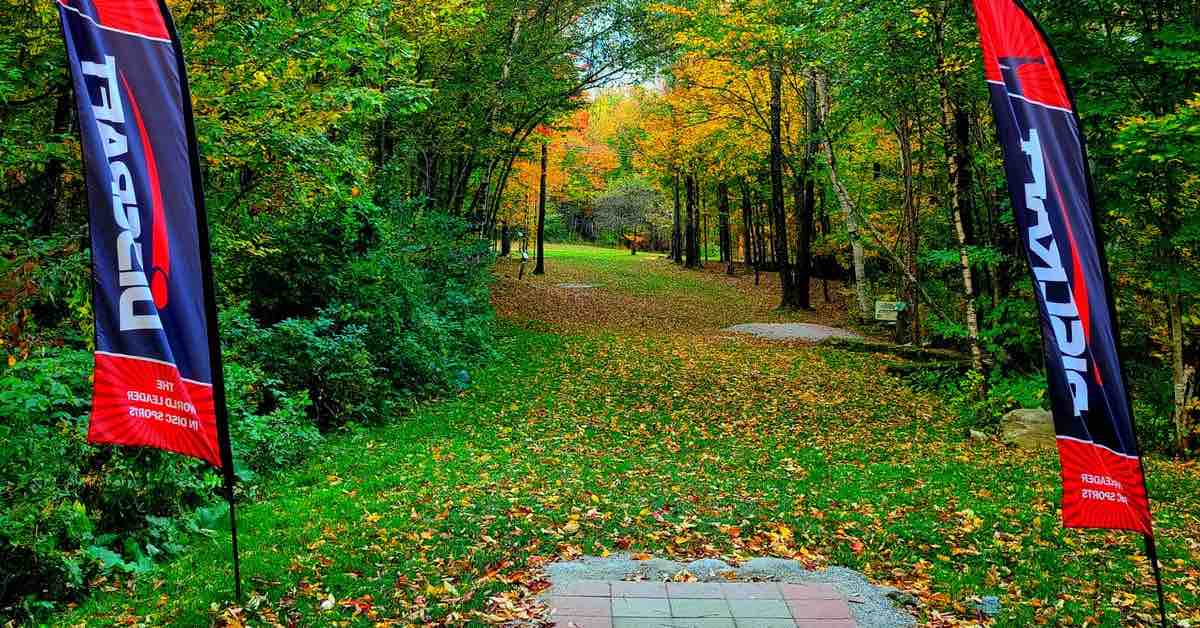 Along with reasons like its setting in rambling Vermont countryside, crumbling stone walls, and top-notch upkeep, Brewster Ridge has been a top 10 course for the past three years because its design isn't full of tricks and gimmicks.

"My first priority with Brewster and subsequent courses is fairness," Spring said. "I want someone to step up and understand through playing the hole what the designer is asking them to do and to have a fair route to do that. I'm not a big fan of randomness."

However, "fairness" shouldn't be confused with "ease." Spring believes good shots should be rewarded, but he also thinks imprecise shots should have their due punishments. An example of this dynamic can be heard in Nate Sexton's analysis of the landing zone for hole 2 at Brewster from JomezPro's coverage of the 2019 Green Mountain Championship:



That clip also shows another big part of what to expect at Brewster: trees. Though there are some relatively open greens on a number of holes, Brewster is a true woods course that constantly puts players' accuracy to the test. And since demanding "a diversity of throws" is also part of Spring's design ethos, players need to be deft at a variety of shot shapes at a wide range of distances to score well.

You should also know that Brewster features four sets of tee pads on each hole so anyone from a beginner to the world's best disc golfers can play holes from distances they can enjoy.
Brewster Ridge Disc Golf Course's Signature Hole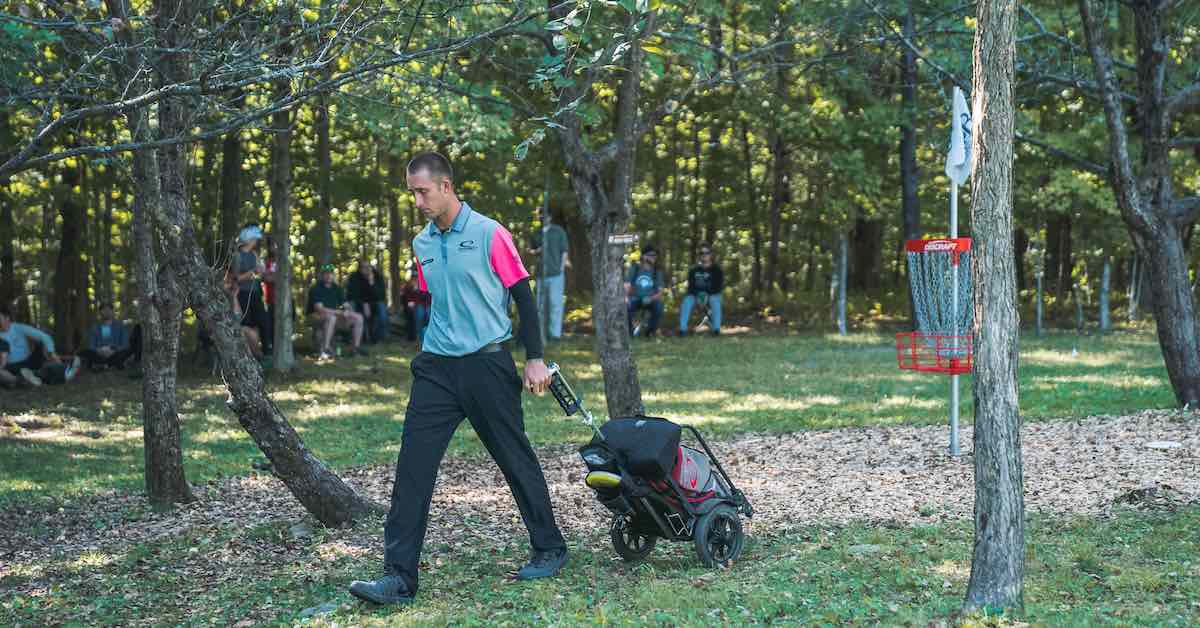 Spring pointed to hole 10 as the standout at Brewster. Players taking on the course's most challenging set of tees start off their back nine staring down a 470-foot/143-meter par 3 that starts out in a tree-lined tunnel before opening to a basket nestled on, as Spring put it, "a beautiful apple tree green." Though there are many great holes at Brewster, 10 takes the "signature hole" title because its mixture of charming scenery and high level of challenge embody the primary aspects of the course.

You can take a look at the hole (and how multi-time disc golf world champion Paul McBeth attacked it) in the clip below from JomezPro:


Recent & Planned Developments at Brewster Ridge Disc Golf Course
In 2021, Smuggs staff completed a project to convert all of Brewster Ridge's Blue and Gold tee pads (the tees for the two longest layouts) to pavers, according to Facilities Director Greg Fatigate. He also said there have been continued improvements to drainage and foot paths intended to minimize the damage foot traffic does to the course.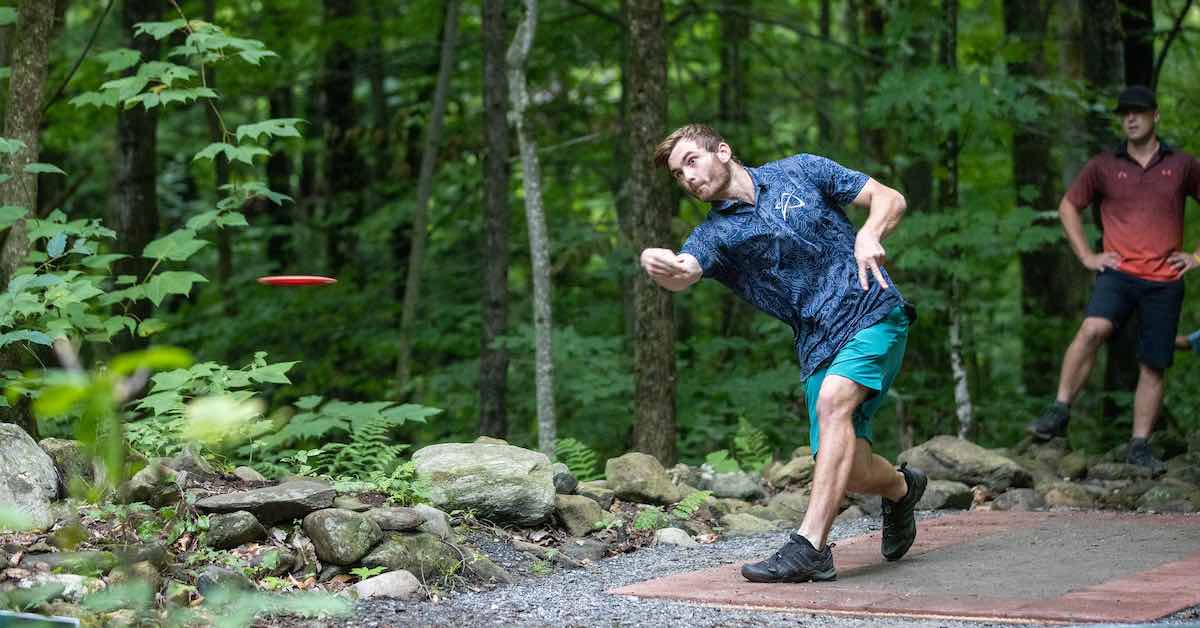 As Smuggs prepares to host the Pro World Championships for the second time in its history in 2023, even more updates are in store:
Opening of some canopies to help areas dry more quickly and be less slippery
Hole 3, which previously had the same tee position for Gold and Blue layouts, will get a dedicated Gold tee to increase its difficulty.
Hole 14 is being redesigned.
Hole 18's basket is being moved to increase distance and difficulty.
Gold and Blue tee pavers that have grown slick will be replaced.
White and Red tees (the two shorter layouts) will be improved, including using reclaimed pavers from improvements to Gold and Blue tees
Amenities at Brewster Ridge Disc Golf Course
Being owned and maintained by a resort, Brewster Ridge has plenty to offer visitors:
Benches on every hole
Water coolers on the course
Another world-class course (Fox Run Meadows) on the same property that offers up an entirely different type of disc golf
A pro shop that, along with disc golf equipment and plenty more, sells local craft beers you can drink there or take with you during rounds
The resort itself, which offers a place to stay, restaurants, a country store, tons of activities for non-disc golfing travel companions, and more
Events & Leagues at Brewster Ridge Disc Golf Course
Events
Disc Golf Stay & Play Weekends: On June 3-5 and September 30-October 2, 2022, Smuggs will offer disc golfers a special package that includes unlimited play on Brewster Ridge and Fox Run Meadows (tee times required) for three days, a two-night stay at the resort, two breakfasts, a round of glow disc golf from 8-11 p.m. on the second night of the stay, and a sample pack of beer from various Vermont craft breweries. C

ontact Group Vacations at

800-521-0536, or email

Groups@Smuggs.com

for more information and registration.

Green Mountain Championship: This Disc Golf Pro Tour event isn't one you'll be able to play unless you're an elite disc golfer. However, disc golf fans who purchase spectator passes can come out to watch the pros from September 15-18.
10th Annual Brewster Ridge Open: The yearly event will take place from June 17-19 in 2022. The tournament is for competitive disc golfers at all levels of the game and will be an A-tier for the first time.
Disc Golf Vermont Tour's Vermont State Championship: From October 15-16, players who have qualified by playing and placing well at Disc Golf Vermont Tour competitions will compete for a statewide title at Smuggs.
League: Starting on May 8, 2022, and continuing on every other Tuesday, there will be eight flex-start league rounds at Smuggs – all sanctioned by the Professional Disc Golf Association.
Three Real Five Star Reviews of Brewster Ridge Disc Golf Course
Three five star reviews of Brewster Ridge from disc golfers on UDisc:
Absolutely picturesque woods course! Gold tees kicked my butt, but it was a lot of fun. 
bchylian
Tight, wooded, well kept and beautiful. Lives up to the hype. 
dpcheathamjr
Great wooded course with challenging lines. Great staff. Pro shop and always well maintained. Why it's one of the best in the world. Must play
screvison