The new list is here! Check out the World's Best Disc Golf Courses 2023: #1-#100.
There are over 13,000 disc golf courses across almost 80 countries, and this is where you can learn which of those are currently the best disc golf courses in the world.
The World's Best Disc Golf Courses are ranked based on millions of ratings from hundreds of thousands of disc golfers across the globe in UDisc, the #1 app for disc golfers. Though today UDisc helps players at all levels of the game keep score, track stats, and much more, its original function was as a disc golf course directory. Today that directory is the most comprehensive and frequently updated on the planet.
Here's everything you can discover in this post:
Top 100 disc golf courses in the world: You'll find the full rankings in a table at the end of this post.
Features on the world's top 10 disc golf courses: Every year, each course in the top 10 of the World's Best Disc Golf Courses gets a feature piece that explores its history, what it's like to play, and more – all thanks to interviews with people deeply involved in the course's creation and/or day-to-day operations.
Analysis and fun facts: What are some of the most interesting things about the World's Best Disc Golf Courses in 2022?
How the rankings worked: Learn how courses made it on 2022's list of the World's Best Disc Golf Courses.
Top 10 Disc Golf Courses in the World: 2022

Tap or click any of the course names above to get an in-depth look at one of the world's top 10 disc golf courses.
Most Disc Golf Courses Are Free – Most of the Best Disc Golf Courses Aren't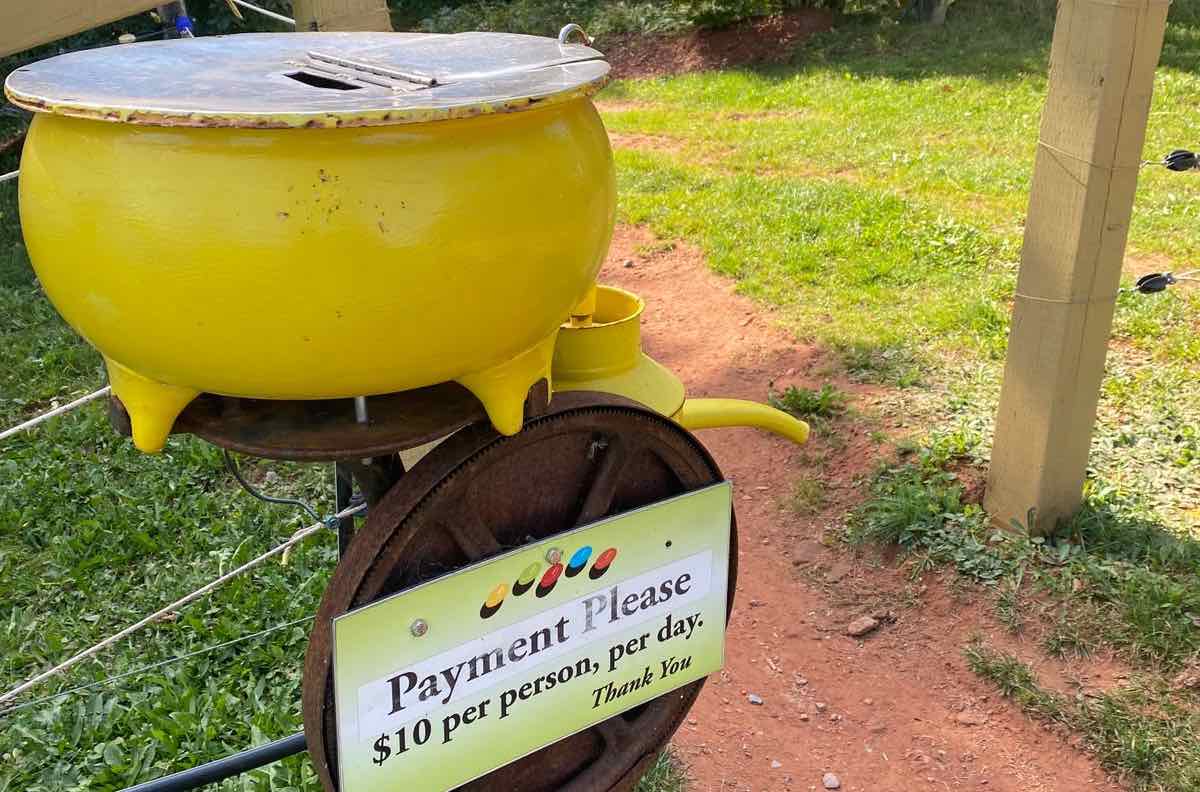 The overwhelming majority of the world's disc golf courses – about 90% – have no costs associated with playing them. They're on freely accessible public land – typically parks – and are maintained by local disc golf club members and/or public employees.
However, the majority of the world's best disc golf courses charge fees. Of the top 100 courses, 55 match a strict definition of pay-to-play. Three more specifically encourage players to donate, and seven others have unavoidable costs associated with them that aren't tied directly to disc golf (e.g., a general park access fee, a parking fee).
In the top 10, pay-to-play's dominance is even more stark. Eight of the top 10 are privately-owned pay-to-play facilities and the other two strongly encourage players to donate when they play.
Of course, the prevalence of pay-to-plays in the World's Best Disc Golf Courses isn't a mystery. Their owners and caretakers have an economic incentive to keep them in top condition at all times and to continually improve player experience. Additionally, courses on privately-owned land aren't at the mercy of parks department mowing schedules, and their owners can add tees, cut new fairways, or make other improvements without the bureaucratic red tape courses on public land often face.
But while we expect pay-to-plays to take up even more space on the World's Best Disc Golf Courses list in the future, the important role free courses play in disc golf shouldn't be overlooked.
Though places like Maine show that disc golf can thrive as a solely pay-to-play sport, all the free courses out there that have resulted from untold hours of volunteer labor are the lifeblood of disc golf in most areas. They get rid of a barrier to trying the sport and have helped ever more people from a variety of economic backgrounds find a love for the game. In fact, it's likely that many pay-to-play courses couldn't exist without the enthusiasm for disc golf built up by free courses. Look no further than recent developments around Dallas/Fort Worth, Texas, for an example.
What's Happening at Järva?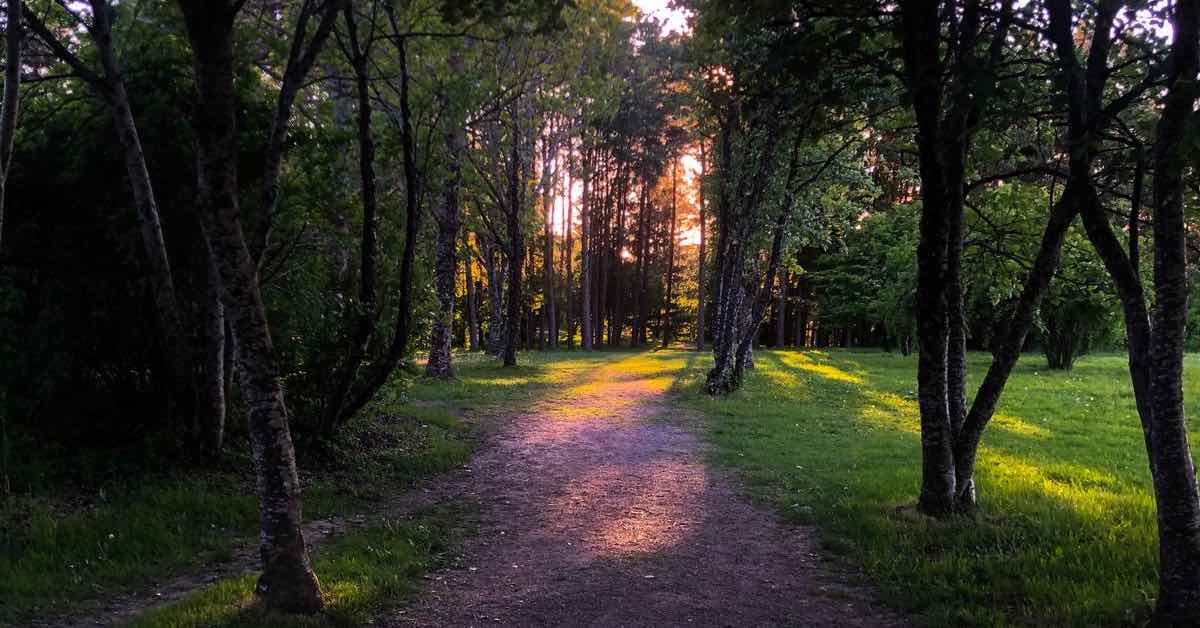 Back in 2020, Järva in Sweden was the world's #1 disc golf course. At that time it was a 27-hole legend that had been lovingly tended and landscaped to perfection for 25 years. However, even then Stockholm government plans to put a graveyard on the property had long threatened the course's existence. You can read more about the drawn-out controversy in our 2020 post "Järva DiscGolfPark: A Place For Life."

In early 2021, things looked so uncertain for Järva that we took it out of contention for that year's list of World's Best Disc Golf Courses.
According to Järva's Pro Shop Manager Simon Lindgren, Järva has since reached a settlement with the local government that will keep the course alive at a minimum through 2031 – though not the same as it was. The city claimed 24 acres/10 hectares of the property, leading to the loss of 14 of the course's former holes. However, course creator Mats Löf and others have been hard at work creating new ones and the course currently has a full 18 holes. A six-hole course meant for upshot practice and/or beginner players has also been extended to nine holes.

Lindgren believes Järva's future is bright.

"As the city took the land from us, the players lined up behind the club," Lindgren said. "We went from 60 club members to over 220 as of today. We are aiming to become the biggest club in Sweden, to be able to speak to the city about new land, new holes, and to get a bigger contract for the coming years."

With Järva's playability assured, we were excited to get it back in the mix for a spot among the World's Best Disc Golf Courses in 2022. The loss of holes and the growing pains of adding new ones took their toll on its rank, but we can't deny we were happy to see it landed in this year's top 100.
Other Notables From 2022's World's Best Disc Golf Courses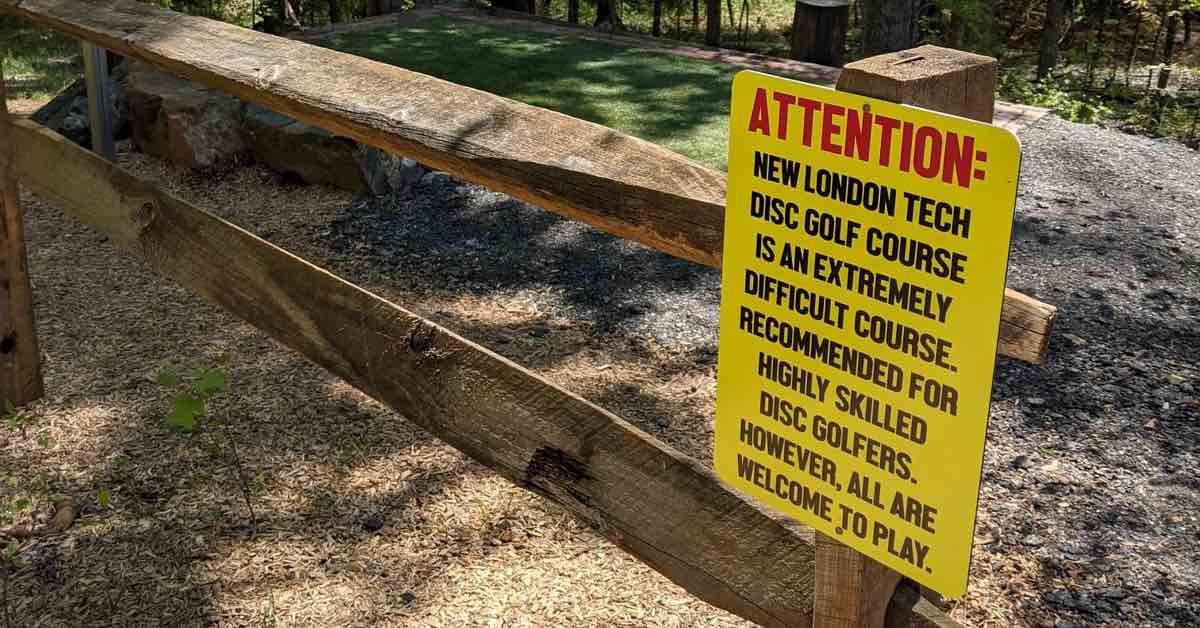 How many countries are on the list? Separating out the nations within the U.K., the courses in the top 100 come from eight countries (total courses in top 100 in parentheses): Canada (6), Denmark (2), England (1), Finland (2), Norway (2), Scotland (1), Sweden (1), and the U.S.A. (85). Note that U.S. dominance is due to how a huge majority of the world's disc golf courses and disc golfers are in the United States.
Which U.S. states have the most courses in the top 100? A total of 31 states are home to at least one of the top 100 disc golf courses in the world for 2022. Maine, Georgia, and Virginia all have six courses apiece, tying them for the highest number of top courses. Of those states, Georgia's courses have the highest average ranking (49), Virginia's the second (61), and Maine's the third (67).
New faces: 37 courses not in the top 100 in 2021 made it in 2022. That's an uptick from the 30 courses that did the same between 2020 and 2021.
Grueling Paul McBeth design cracks top 30: New London Tech Disc Golf Course in Virginia opened in 2021 and made it to #29 in this year's top 100. Multi-time World Champion (and many people's GOAT) Paul McBeth designed the course, and, frankly, to the vast majority of disc golfers it will look absolutely horrifying. For example, it has a par 4 that's nearly 1,000 feet/305 meters and two par 5s over 1,200 feet/366 meters. But if you scroll through the course's reviews, there's a clear theme: The course destroys most everyone who plays it, but it's so nice most people love every minute of their demise.
Ranking the World's Best Disc Golf Courses 2022
If you're curious about how we created the rankings, here are the basics:
How did you find all the courses?
As we mentioned earlier, thanks to disc golfers across the world, UDisc Courses is the most comprehensive and frequently updated disc golf course directory in existence. The vast majority of courses in the directory were eligible to be ranked among the world's best.
What disc golf courses weren't eligible to be ranked among the world's best?
Courses that were available for play for less than 120 days in 2021 and courses designed for extremely short-range practice (i.e., courses that are essentially mini golf for disc golfers) were excluded from the rankings.
How did you create the rankings?
2022's World's Best Disc Golf Courses rankings are based on a system that gave recent course ratings by disc golfers with UDisc more weight than older ones. Additionally, we took into account how harshly or easily different regions tend to rate courses and made adjustments to even out those differences. Finally, courses with low numbers of ratings received penalties.

All courses were subject to the same metrics, and no course was moved up or down the rankings based on the preferences of UDisc staff.
Why are some courses that have lower average ratings on UDisc Courses ranked above courses with higher average ratings?
The answers to "How did you create the rankings?" explain how this could happen.
What to Know Before Reading the Rankings
Mobile and tablet users can swipe left/right on the table to see all columns.
You can see photos, reviews, availability, and more of any course in the table by just tapping or clicking its name, which is linked to its UDisc Courses page.
A

green dollar sign ($)

under "Fee?" means a course is a traditional pay-to-play.
A

light gray dollar sign ($)

means that a course is technically free to play but donations are encouraged.
A

blue dollar sign ($)

means that there is a fee associated with playing a course that isn't directly related to disc golf. Examples include parks (city, county, state) that charge entry fees no matter what activity park-goers plan to do, parking fees, or, in one case, the unavoidable cost of paying a ferry toll.
No dollar sign means a course is free to play.
We've noted how courses' positions changed from 2021's top 100 to this year's. Courses with "New" in this column were not on 2021's top 100 list. Know that courses on 2020's list that fell off in 2021 and reappeared in 2022 are still labeled as "New" this year.

The World's Best Disc Golf Courses 2022: #1-#100