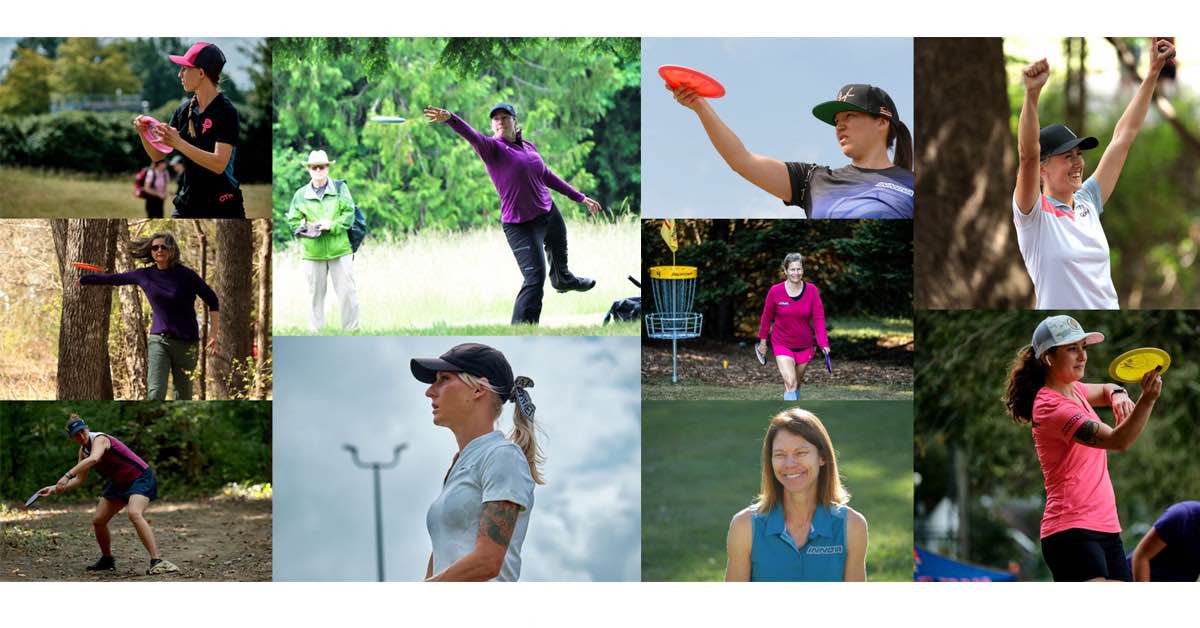 We recently put out a post about disc golf's all-time top earners regardless of gender. But as men dominated discussion in that piece, we wanted to have a chance to dive into numbers specifically related to the earnings of pro women disc golfers.
Along with the top 10 all-time earners in pro women's disc golf, we discuss related topics. These include...
payouts in Open Women's disc golf compared to Open over time.
the first disc golf event with an Open Women division and who won it.
which pro women disc golfers have been the most dominant over the years.
the first woman to earn over $1,000 from disc golf tournaments in a season.
What to Know About the Numbers
Player earnings were calculated by total season earnings at tournaments sanctioned by the Professional Disc Golf Association (PDGA) as well as bonuses paid out by PDGA-affiliated tour series. Earnings in any division – Open Women, Open, Pro Masters Women, etc. – were included, not just Open Women earnings.
This means the numbers do not include money made from signature disc series, non-sanctioned events, sponsorships, etc.

When we discuss numbers about total earnings in divisions, those totals are based only on players who have earned more than $50 at PDGA-sanctioned events in their careers.
What Do Open Women and FPO Mean in Disc Golf?
Open Women and FPO (which stands for Female Professional Open) are interchangeable terms that refer to the most elite division for women in disc golf. Women of any age can compete in the division.

The Open or MPO (Mixed Professional Open) division is technically for all disc golfers regardless of gender but is dominated by male competitors.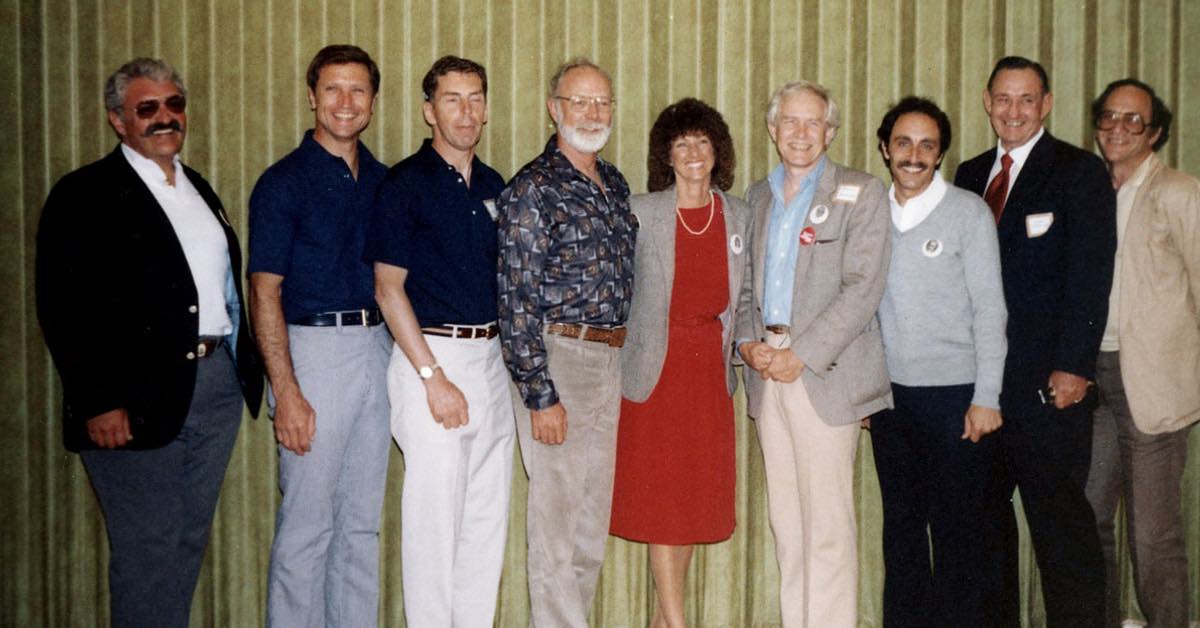 According to PDGA records, the first event with an Open Women division was the IFA NCS Western National Golf Championship held in Irvine, California, on April 10-11, 1976. Freestyle pioneer Jo Cahow took home that first-ever Open Women victory.

Cahow had played in the Open Division at the 1st American Flying Disc Open in 1974 prior to the addition of the Open Women division. Cahow is also the first female member of the PDGA, with the PDGA number 4 (current numbers are over 200,000). Earnings data from those early International Frisbee Association tournaments isn't readily available, but it was likely quite low.
Open Women earnings have always lagged significantly behind Open's (as have the numbers of competitors in Open Women as opposed to Open). Tita Ugalde was the first woman disc golfer to surpass $1,000 in winnings in 1987. That same season, the Open field had 25 players breach the $1,000 mark.
Dominant Players in Women's Pro Disc Golf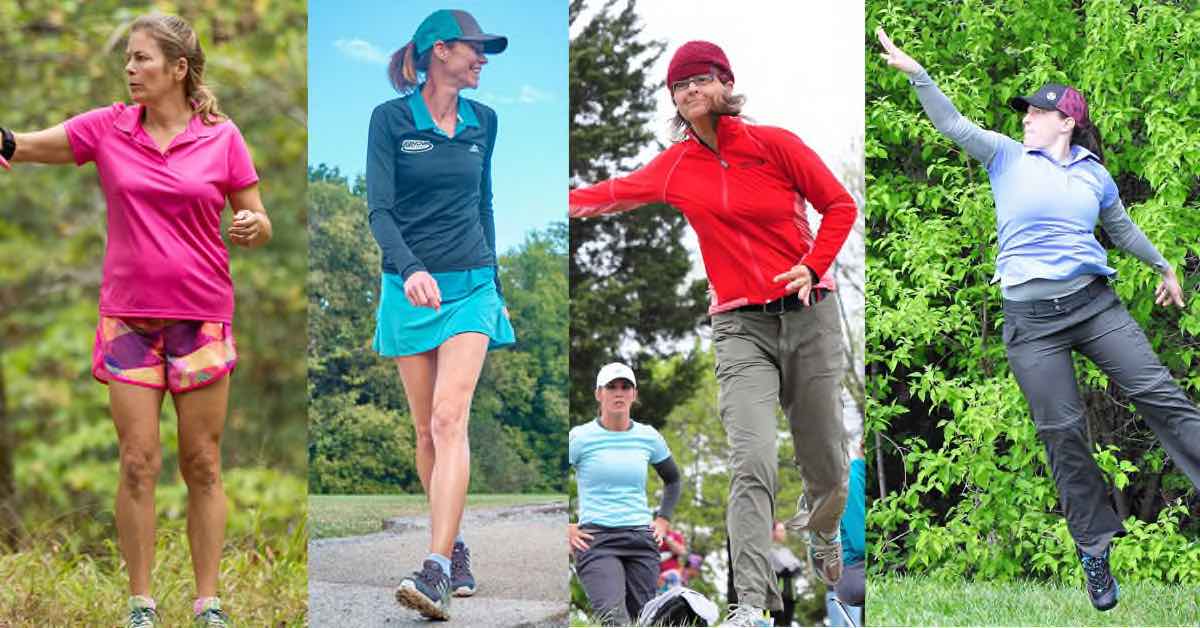 From 1991 to 2011, only five players held the title of highest earner in women's pro disc golf.

In 1991, Elaine King began a seven-year streak of Open Women domination and out-earned all of her competitors for five of those seven seasons (coming in second to Anni Kreml for the other two). Of the 66 tournaments she played in that stretch, King won 54, came in second in 10, third once, and one other dark, dark time in...fourth.
During that run, King took home $0.25 of every dollar won in the Open Women division – notably averaging just $2,545 in tournament winnings per season. In that 1991 season, she went undefeated, and in her 1997 season, she lost to only one player: Juliana Korver.
Korver is an Open Women legend in her own right and led the division in earnings from 1998 through 2003. In those six seasons, she averaged $9,166 per year – a significant increase in earnings compared to King even with inflation taken into account. 
Then, 2004 through 2007, the sport saw a four-season streak from Des Reading who averaged $13,412 per season. That was followed by a four-year run from Valarie Jenkins that earned her $16,250 per season.
From 2012-2020 just two players found the top of a year-end earners list: Catrina Allen and Paige Pierce. In 2021 Missy Gannon's big win at the Disc Golf Pro Tour Championship helped her break the nine-season Allen/Pierce stranglehold on the top spot.
Women's Pro Disc Golf: Top 10 All-Time Earners
The following women have made the most money from playing professional disc golf as of the end of 2021:
| | | | | |
| --- | --- | --- | --- | --- |
| Rank | Name | Total Earnings | Events | Wins |
| 1 | Paige Pierce | $309,420 | 310 | 144 |
| 2 | Catrina Allen | $269,076 | 359 | 175 |
| 3 | Sarah Hokom | $190,994 | 320 | 95 |
| 4 | Valarie Jenkins | $175,133 | 316 | 119 |
| 5 | Des Reading | $146,839 | 401 | 203 |
| 6 | Elaine King | $128,315 | 570 | 303 |
| 7 | Jessica Weese | $101,615 | 243 | 71 |
| 8 | Juliana Korver | $97,851 | 337 | 230 |
| 9 | Lisa Fajkus | $95,482 | 262 | 70 |
| 10 | Missy Gannon | $89,591 | 118 | 36 |
If you're on mobile, swipe left/right on the table above to see all columns.
Interestingly, the top three names on the list – Pierce, Allen, and Hokom – began playing in the Open Women division within three seasons of each other, between 2008 and 2010. After that trio, the rookie pro seasons of players in the top 10 take leaps back in time, with Valarie Jenkins first competing at the top tier in 2004, Des Reading in 2000, and Elaine King in 1987. 
When we adjusted totals for inflation using U.S. Consumer Price Index rates, the rankings changed a bit:
| | | | |
| --- | --- | --- | --- |
| Rank | Name | Total Earnings (Inflation Adjusted) | Change |
| 1 | Paige Pierce | $330,576 | |
| 2 | Catrina Allen | $285,860 | |
| 3 | Valarie Jenkins | $207,433 | ▲1 |
| 4 | Sarah Hokom | $205,426 | ▼1 |
| 5 | Des Reading | $184,924 | |
| 6 | Elaine King | $167,577 | |
| 7 | Juliana Korver | $137,348 | ▲1 |
| 8 | Jessica Weese | $106,912 | ▼1 |
| 9 | Lisa Fajkus | $100,481 | |
| 10 | Missy Gannon | $90,207 | |
The four players with the most seniority saw the largest gains though only Korver and Jenkins had a position shift. The earnings were so much smaller for pro women disc golfers during older players' heydays that inflation adjustments mean little against recent drastic upticks in Open Women payouts.

Paige Pierce Disc Golf Earnings Facts
Paige Pierce is the all-time leader of pro women's disc golf earners with $309,420 won from disc golf tournaments as of the end of 2021. She is also the only woman among disc golf's top 10 all-time earners regardless of gender.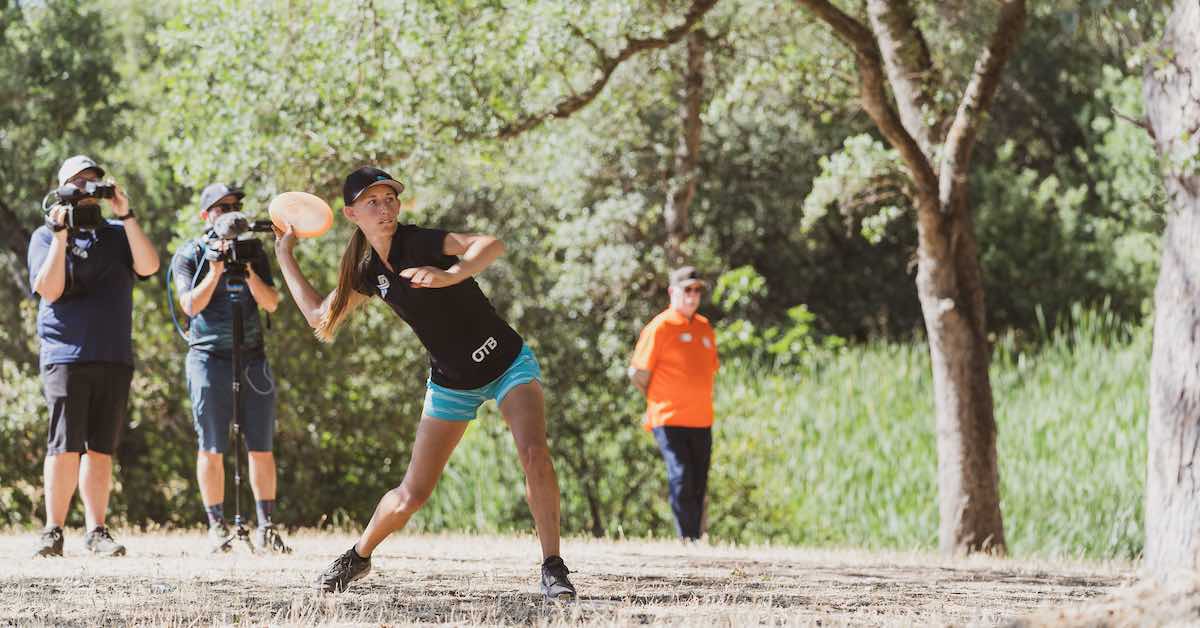 Here are some other interesting facts about her earnings:
Pierce's earnings account for about 7% of all dollars awarded to pro women disc golfers ever.
Pierce averages $23,763 per year in earnings, a number only fourteen pro women disc golfers have reached in any single season. It is also currently the highest per-season average of any woman in disc golf.
Pierce has averaged just under $1,000 dollars per win and has a a win percentage of 46%.
Pierce has had the highest yearly earnings in six of the last nine seasons.
Pierce contemporaries Catrina Allen and Sarah Hokom are no slouches either. Allen has a 48.7% win percentage (higher than Pierce's) and has averaged $22,381 per year. Hokom has averaged $13,642 in winnings annually with a 30% win percentage.
Other Statistics & Superlatives

Highest-earning season for a pro woman disc golfer
Missy Gannon holds the record for the single highest-earning season in women's disc golf history. In 2021, Gannon took home $67,029, topping the previous record by over $25,000. Amazingly, in 2021 five players surpassed the previous high of $41,373 set by Pierce in 2017. Pierce, Allen, Hokom, and Hailey King set personal bests along with Gannon in 2021.
Largest single-season increase in earnings for a pro woman disc golfer


Missy Gannon also had the largest jump in earnings from one season to the next. Her 2021 total surpassed her winnings in 2020 by $55,689. In 2021, three other players also surpassed the previous single-season increase record though not to the same extent as Gannon. The pandemic played a significant role here, but the increases are still quite remarkable.

Most seasons with disc golf earnings by a woman
Elaine King has cashed at disc golf events for 36 straight seasons – 1986 through 2021. That's the most of any woman in disc golf.

Earnings milestones


The first pro woman disc golfer to earn $1,000 in a season was Tita Ugalde, as we mentioned above, in 1987. It took until 2000 for Juliana Korver to pass the $10,000 milestone, and another 14 years for Catrina Allen to surpass the $20,000 milestone in 2014. 24 players have since gone over that mark in a season. No woman in disc golf had ever gone over $50,000 in a year until 2021, when Gannon, Pierce, and Allen all did so.

Quickest to reach the top 10


Missy Gannon reached the top 10 earnings list in a record five seasons, thanks in large part to a record-setting 2021 season.
Comparison of Open Women & Open Payouts in Pro Disc Golf
Like in nearly every professional sport, women's earnings in disc golf have historically lagged far behind men's. Here's how those differences looked from 2001 to 2021: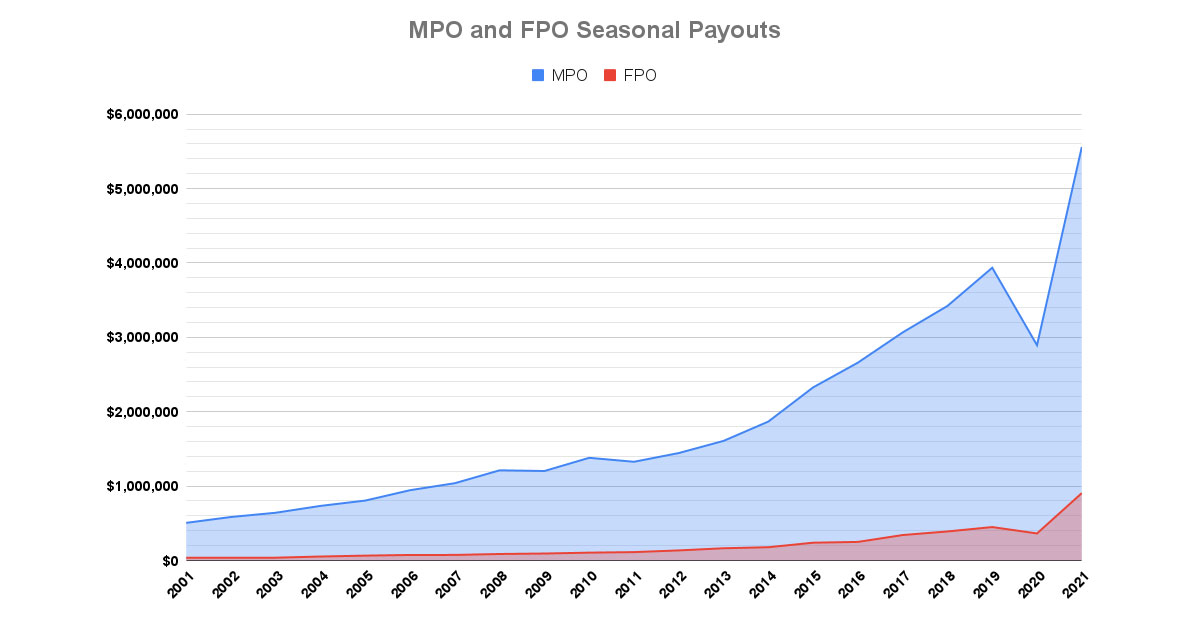 In the chart above, you can see a comparison of the total earnings by disc golfers who competed in Mixed Professional Open divisions (MPO) and those who competed in Female Professional Open divisions. While both MPO and FPO have seen big gains in recent years (the 2020 dips being due to pandemic-related tournament cancellations), the MPO's has been more dramatic.
When examining the payouts of individual tournaments of 2021, you can see a similar trend in the ratio between the divisions: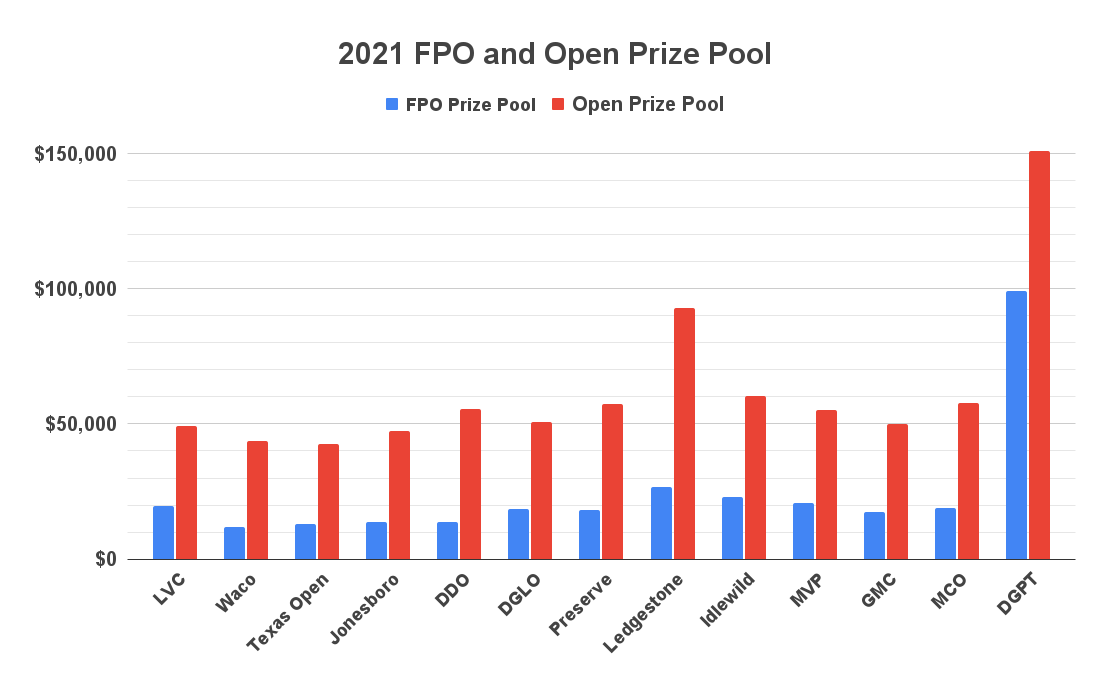 Among this sampling of some of 2021's largest tournaments, the prize pool for the FPO field averages just over 25% of the entire prize pool. Of course, there are also far fewer players in the FPO division.
In the same series of tournaments, the Open division averaged 129 players per tournament with 43% cashing. FPO averaged 36 players per tournament with just over 50% cashing. Considering FPO was about 28% the size of the MPO field, the 25% prize pool correlates. However, of those that did cash, FPO players actually earned $1,366 per player, per event, versus MPO competitors earning $1,234.
Though the prize pools are smaller in the FPO division, one might wonder what the winner takes home. Of this same list of tournaments, the MPO winner earned an average of $8,500 whereas the FPO winner averaged $5,769. While the abnormally large top DGPT Championship prize increased these totals somewhat, FPO winners netted on average 60% of what MPO winners took home in 2021.
Final Thoughts
Based on how the 2021 season saw Missy Gannon jump 23 places on the all-time earnings list, we expect drastic changes to the top 10 over the next several seasons. Even with the impressive streaks of the 1990s and 2000s, the size of disc golf purses is growing too quickly to be counterbalanced by inflation. Hailey King sits closest to the list at $7,000 behind Missy Gannon.
However, the margins are so slim that over 30 different players could enter the top ten if they had one season matching Gannon's 2021 – depending, of course, on what kind of numbers the current leaders put up.  

We plan to update this post after the 2022 season ends, so bookmark it if you'd like to check it for updates once the season is over.