If you own a few disc golf discs, chances are at least one has "PDGA approved" somewhere on it. That (probably) means the model of disc you have has been approved for use in competitions sanctioned by the Professional Disc Golf Association.

For those who had no idea there was a governing body for disc golf or that formal disc golf competitions were all that common, it may seem strange how many discs say "PDGA approved." Here, we explain the reasons for that as well as what the PDGA approval process looks like and why the organization sets standards for discs at all.

To make sure we got our facts straight, we talked with Jeff Homburg. Homburg is the chair of the PDGA Technical Standards Working Group (TSWG) and has personally tested every disc the PDGA has approved since 1989. Over three decades of being the final authority on disc approval has produced some interesting experiences for Homburg, and if you're interested in those, give our post "Meet The Man Who Approved Your Discs" a read.
Why Do Companies Get Their Discs PDGA Approved?
If a disc isn't PDGA approved, it can't be used in a PDGA sanctioned tournament. Given that most disc golf tournaments of any consequence are sanctioned by the PDGA, anyone serious about making it in the disc-making business will seek to have their products PDGA approved.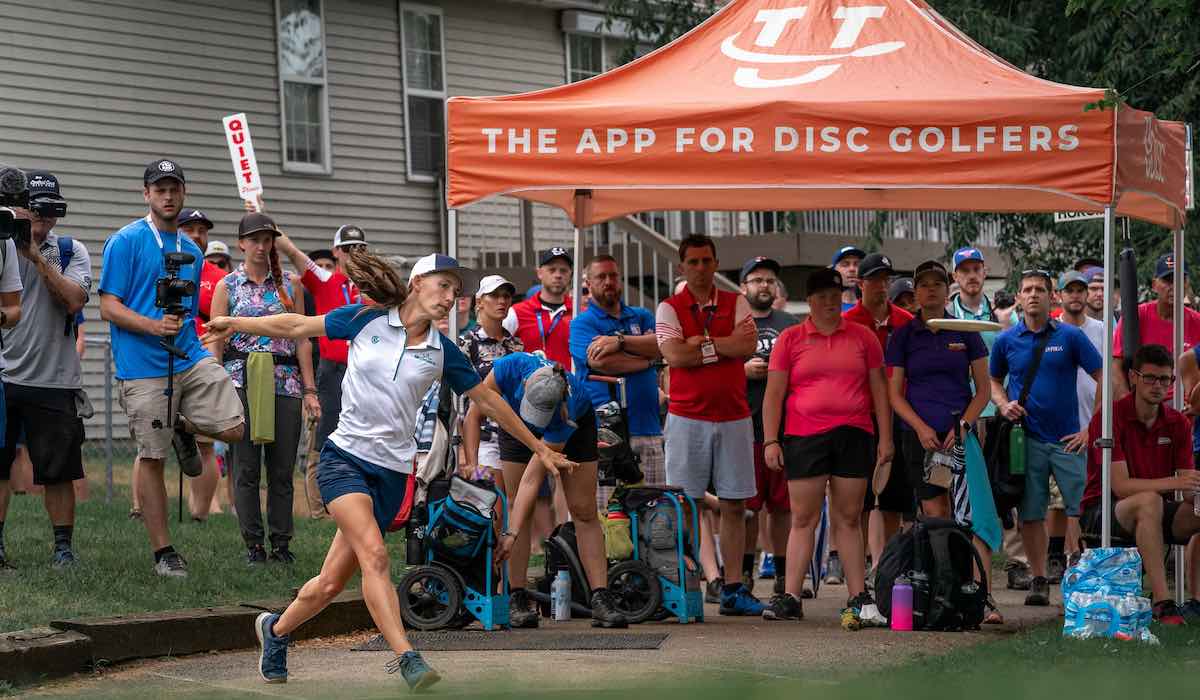 It's also good marketing to advertise that your discs have been approved by something called the "Professional Disc Golf Association" to current or potential disc golfers. So even companies producing entry-level discs not meant for serious competition will sometimes seek PDGA approval for their product to make it more attractive to consumers.

Importantly, note that PDGA approval has nothing to do with how "good" a disc is. Testing things like durability or flight characteristics is not part of the approval process.
Why Does the PDGA Approve Discs?

The main reason the PDGA approves discs today is to assure safety. Take for example what Homburg said about why discs need a rim to be PDGA approved.

"The rim depth has to be [at least] about one-twentieth of the disc's diameter," Homburg said. "That's basically because we don't want people out there throwing a record album. I've done that before, and they certainly fly pretty far, but they kind of corkscrew in their flight and aren't very controllable, dangerous really. And it's the same with discs, if they get super sharp and stiff, they'll go far but are really hard to control and probably not very safe."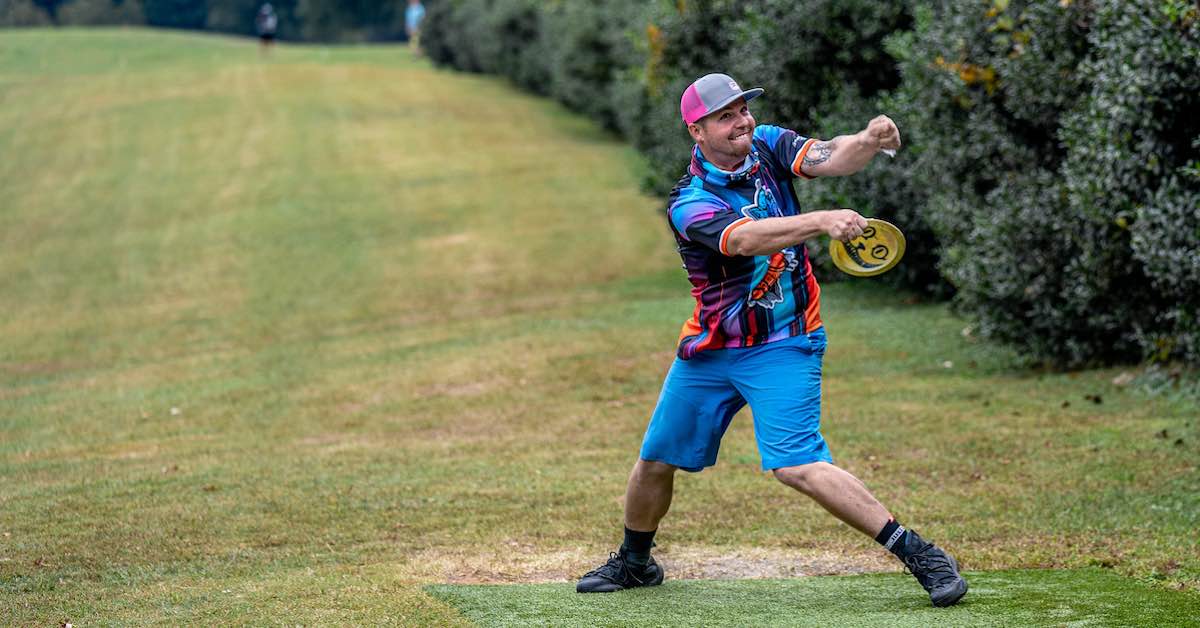 Similar concerns explain why the PDGA has requirements regarding things like a disc's maximum weight, maximum rim width, and sharpness. Discs also can't be too stiff and must pass a flexibility test to be PDGA Approved.

Homburg added that, historically, discs going through the PDGA approval process also increased fairness.

"That was a major concern in the early days of the PDGA when new discs were often quite revolutionary (discs like the Aero, Aviar, Roc, Stingray, Eclipse, and Cyclone)," Homburg explained, listing off discs from manufacturers Innova and Discraft that changed the game when they were released in the late '80s and early '90s. "Access to some of these discs could be difficult in many areas, especially soon after they were approved and released. That's why discs used in World Championships had to be approved 60 days before these events originally and, later, 30 days. As of two years ago, discs are approved immediately even for Worlds based on an assumption that no unfair advantage can be gained now that there are over 1,300 approved discs!"

But safety and fairness aren't the only reasons the PDGA has developed disc standards. They are also meant to keep objects used to play the sport looking like discs and from becoming what some would find excessively gimmicky. For example, part of the standards include that a disc must have a "saucer-like configuration" which "requires a significant degree of asymmetry between the upper and lower sections, resulting in distinct top and bottom sides of the disc."
Though it may seem strange to designate that a disc must have a "top and bottom," the standard isn't out-of-the-blue.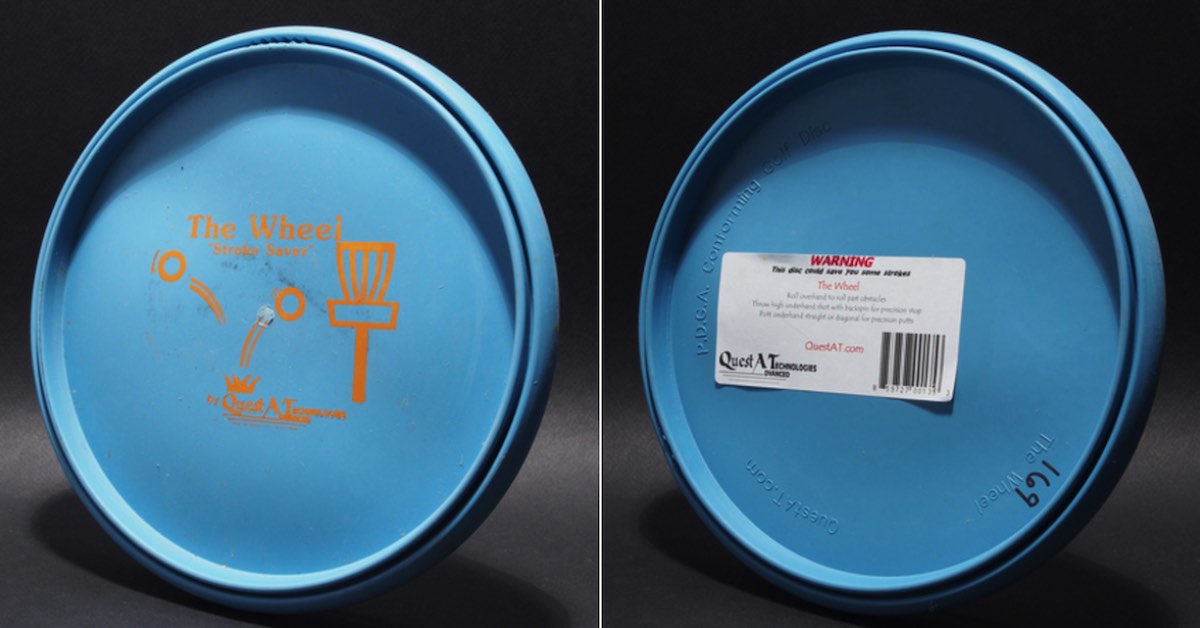 Defunct disc maker Quest Advanced Technologies had a creation called The Wheel (see the photo above) that had no distinct top or bottom because its flight plate was connected to the center of its relatively thick rim. Intended to be used specifically for rolling toward a target, it was more wheel than traditional disc. The Wheel actually predated the "distinct top and bottom" regulation but Homburg never approved it because it failed other standards (minimum rim depth and rim depth to diameter ratio). However, it's still a good example of a manufacturer stretching the concept of what a "disc" is and how PDGA standards disallow such nontraditional designs from being used in sanctioned competition.

There is of course debate about whether such standards stifle innovation. But, omitting protest over a short-lived rule we discuss later, disc manufacturers have never made a widespread call for a radical loosening of PDGA disc standards during Homburg's tenure as chair of the TSWG.
How Does a Disc Get PDGA Approved?
Here are the steps a disc goes through to get PDGA approved today:
A company or person creates a disc – hopefully while carefully following the PDGA's published disc standards – and produces examples of it.
They send at least three examples of the disc to Homburg's home in Arizona and pay a $300 testing fee through an online payment system (with new disc makers getting a 50% discount within their first year of submitting discs to the PDGA).
Once Homburg receives the discs and can see the testing fee has been paid, he tests the disc's 1) outside diameter, 2) height, 3) rim depth, 4) rim thickness, 5) inside rim diameter, 6) rim configuration, 7) leading edge radius (sharpness), 8) flexibility, and 9) flight plate thickness for adherence to PDGA regulations. Discs also can't exceed 200 grams in weight. He tests these qualities with a variety of tools you can see in an image below.
If a disc is approved, the manufacturer is notified, and the disc's approval is publicized electronically by the PDGA. If a disc fails, the manufacturer is told why, and they can alter the disc design and resubmit new examples later if they wish.
With the exception of testing fees being paid online and the evolution of the PDGA's standards for discs, not much about this process has changed over the years. Likely the biggest innovation is that just two years ago the PDGA created an easily searchable database of all approved discs on its website that's available to anyone.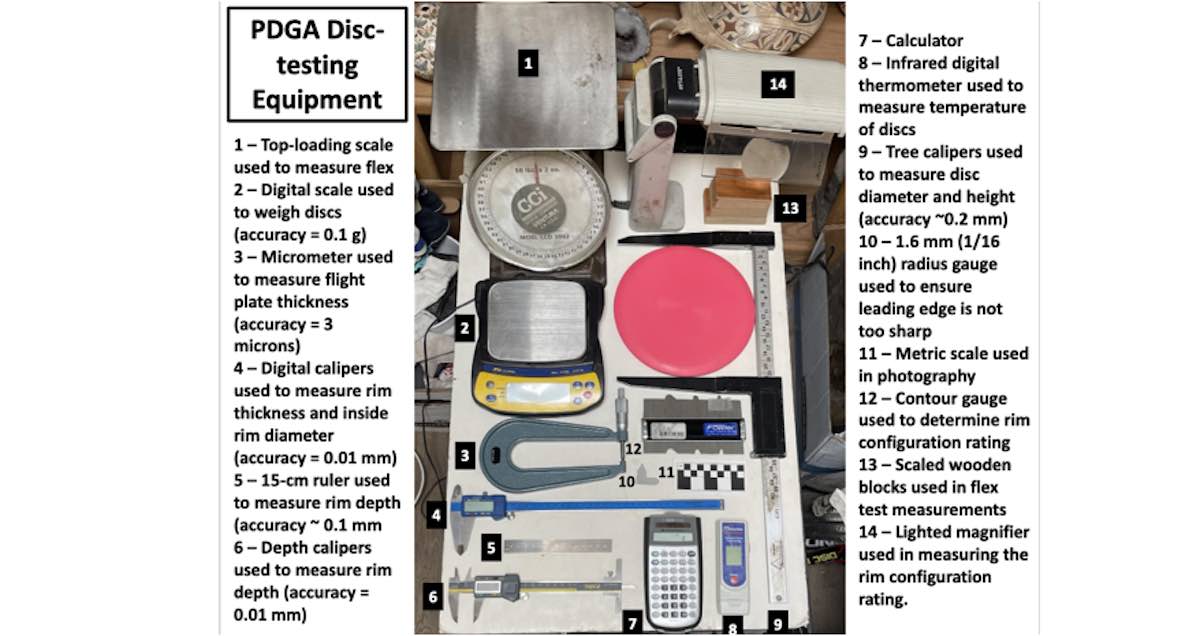 Homburg also has his own system to go with the official procedures. He assigns each disc a number (1-3) and notes that number along with the model name and test date on the disc with marker on transparent tape. He or his wife photographs each disc, too. This is why you can find photos of most discs on the PDGA's electronic list of approved discs, which includes images of discs the pair has retroactively digitally photographed and/or have been provided by the manufacturer.

After a disc model receives approval, it's left up to manufacturers to adhere to PDGA regulations as they make more discs of the approved model. This is true even when approved models are made out of new plastic blends (or other materials) that were not part of the tested samples the PDGA received, which could significantly alter qualities the PDGA tests for, such as flexibility.

For a brief period in the mid-aughts, that wasn't the case as Homburg had finally convinced the PDGA Board of Directors to enact a requirement for all variants of a disc to be tested after lobbying for it since the mid-1990s. But some members of the manufacturing community pushed back.

"Some of the companies revolted against that and put a lot of pressure on the Board, so much so that they reversed their decision," Homburg said. "So as it is, they're not required [to have variants tested]."

On a related note, Homburg did a study about 12 years ago where he independently tested several hundred discs of approved models for compliance with the PDGA's flexibility standard, and he said 9.6% of them didn't pass.
How Do I Know If My Disc Is PDGA Approved?

The majority of discs that are approved have "PDGA approved" somewhere on them though it is only encouraged and not required that companies indicate that. If you want to be doubly sure your disc is legal for use in sanctioned play, you can check whether the disc's model is on the PDGA's list of approved discs.

Technically, even if a disc is an approved model and says "PDGA approved" but doesn't match one of the PDGA's specifications (like max weight, for instance), it's not legal to use in sanctioned play.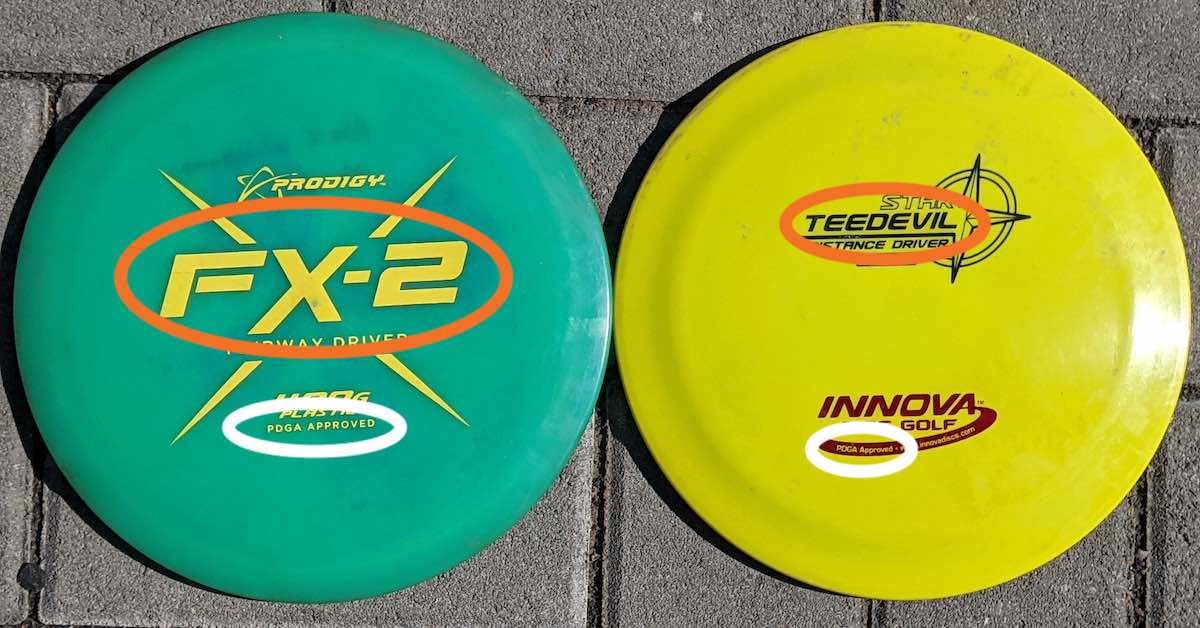 Another interesting fact is that current rules say that a disc manufactured in 2012 or after must have some sort of indication of what model it is. This indication can be stamped on the disc, part of the mold, or written in "indelible ink" (often permanent marker). The full model name isn't required, but any abbreviations of the model name needs to be okayed by the PDGA when the disc is approved.

Even if you know a disc is an approved model, if it was made after 2012 and the mold isn't indicated on the disc, Homburg said the disc is not approved and therefore not legal for use in PDGA sanctioned play.

For those interested, rule 813.01 of the PDGA's Official Rules of Disc Golf discuss the penalties for using illegal discs in sanctioned play.
We Hope You Approve
We can't thank Homburg enough for his help with this article, and we also hope it demystified the meaning of "PDGA approved" for you. If you want to be sure to know when we put out articles like these that help explain and explore important parts of the disc golf world, consider signing up for UDisc's Release Point newsletter, which features all of our latest posts.