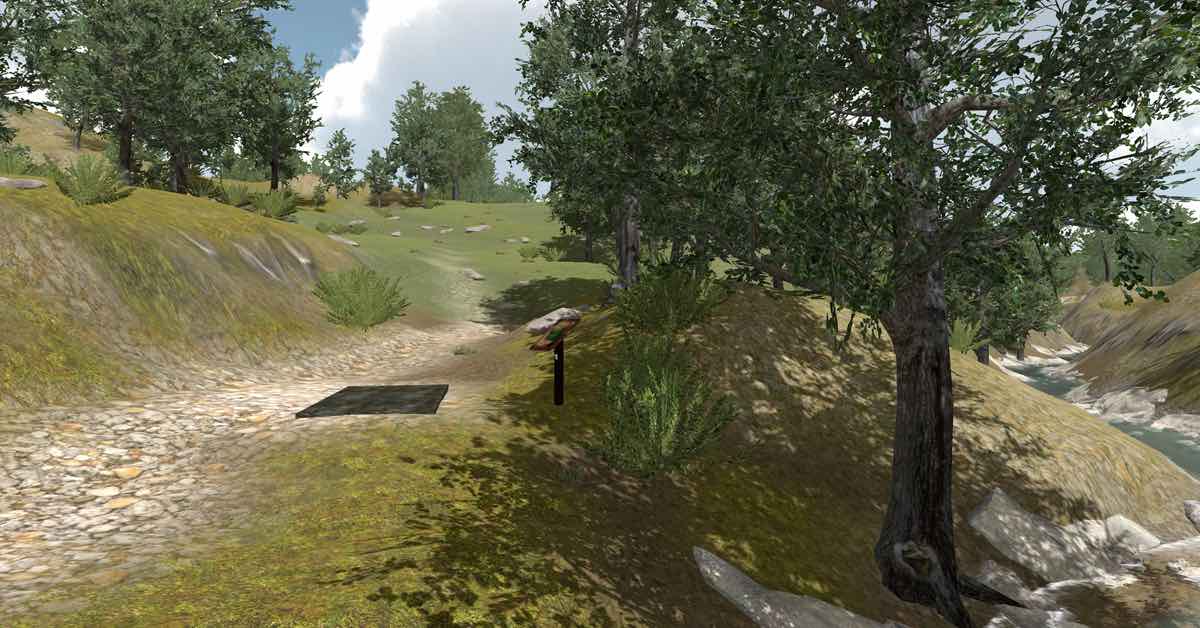 Wouldn't it be great if on a rainy day you could play an entire round of disc golf in pajamas from the comfort of your own home? Perhaps even with your best friends from across the country or world? Coming out next month, Off The Chains Disc Golf is a virtual reality disc golf video game that hopes to make all of that possible while also offering an authentic, immersive disc golf experience.
We spoke with the two disc golfing developers behind the game: Justin Welch and Aaron Lodge, Head of Engineering and Head of Design respectively at Dream Nerdy. Friends since high school, they only realized several years ago that their career paths and sports interests meshed perfectly. 
"I have a background in computer science and network security," explained Welch, who recently worked in cryptocurrency. "I've been doing different types of software engineering for over 20 years. Game development has always been a hobby of mine but this will be the first time that I'm pursuing it professionally."

Though he studied game design in the early 2000s before delving into animation and general design and has also designed board games, Lodge, too, only viewed video game design as a hobby before beginning work on Off the Chains.
How many disc golfers are there in the world really? Knowing the answer to that could help disc golf in a variety of ways. Find out how you can help #counthesport.
Both Welch and Lodge have been playing disc golf for around five years and got inspired to create Off the Chains after noticing the limited options for disc golf video games available.
"One day we were playing with a good friend of ours, Birch Terry, and he said, 'Hey – how come there aren't any disc golf video games? Think you could make one?'" Welch recalled. "The idea seemed simple but after some research it looked like there really weren't very many entries in the category over the years."

Lodge echoed how the small market helped the friends make the decision to pursue making their game idea a reality, but he also mentioned that there was allure to creating a game for an up-and-coming video game format.
"We realized we could create something that was not oversaturated on the market and we could break into the VR [Virtual Reality] world at the same time," Lodge said.
VR – The Future of Disc Golf Video Games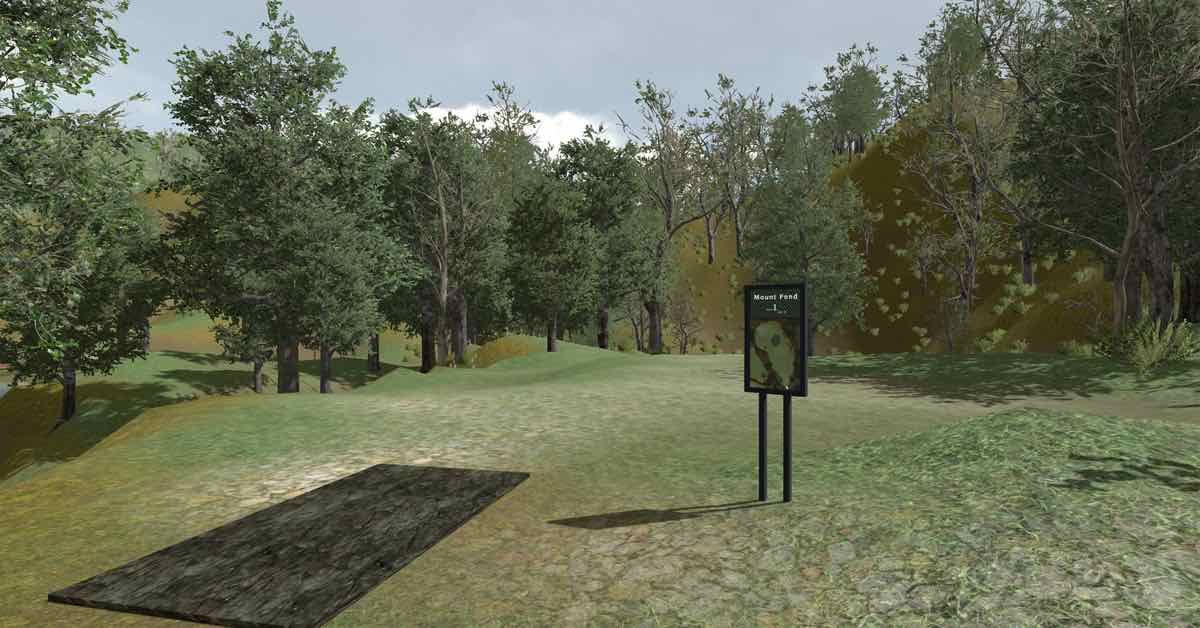 Lodge said that from the start Off the Chains was envisioned as a VR game.

"Ever since the original game concept we have only considered VR for the first release because disc golf was meant to be experienced with realistic motions," said Lodge. "We have always considered doing a non-VR version if we are able to but believe it would be a better experience to design for VR from the ground up rather than creating a port later on."
Virtual reality is marked by its use of a headset and controllers that match your movements in the real world within the game. What separates Off The Chains from many past experiences in video games is the VR technology known as "6 Degrees of Freedom," which allows players to move in the traditional three planes of forward/backward, left/right, and up/down along with rotationally in those directions – roll, pitch, and yaw.
"I believe there is something really magical about being fully immersed in the game and lining up your shot like you do in the real life sport," Welch said. "For those who haven't experienced real 6 Degrees of Freedom room-scale VR, you really should try it at your first opportunity. It's not a gimmick and I believe it will continue to be the next technological wave in both gaming and real-world enterprise applications."
Welch thinks that the realistic feel this VR experience offers, as well as huge investments in VR by Facebook (which owns Oculus) and popular video game service and hardware company Valve, mean "having a VR headset in the household will absolutely become commonplace within the next few years."
Along with allowing players the chance to move much like they would when throwing a real disc, the game also offers multiplayer support. It has both matchmaking and private lobbies and hopes to help people feel like they're having an almost real round with their online card mates.
"Meeting up with friends from across the globe and experiencing an actual 'presence' with them in the same space you're in is really something else," said Welch. "When it comes to our game, it means you can play your favorite sport in any weather and with people who you'd otherwise not be able to play with. It's the next best thing to hopping on a plane and visiting their local courses."
Recreating Disc Physics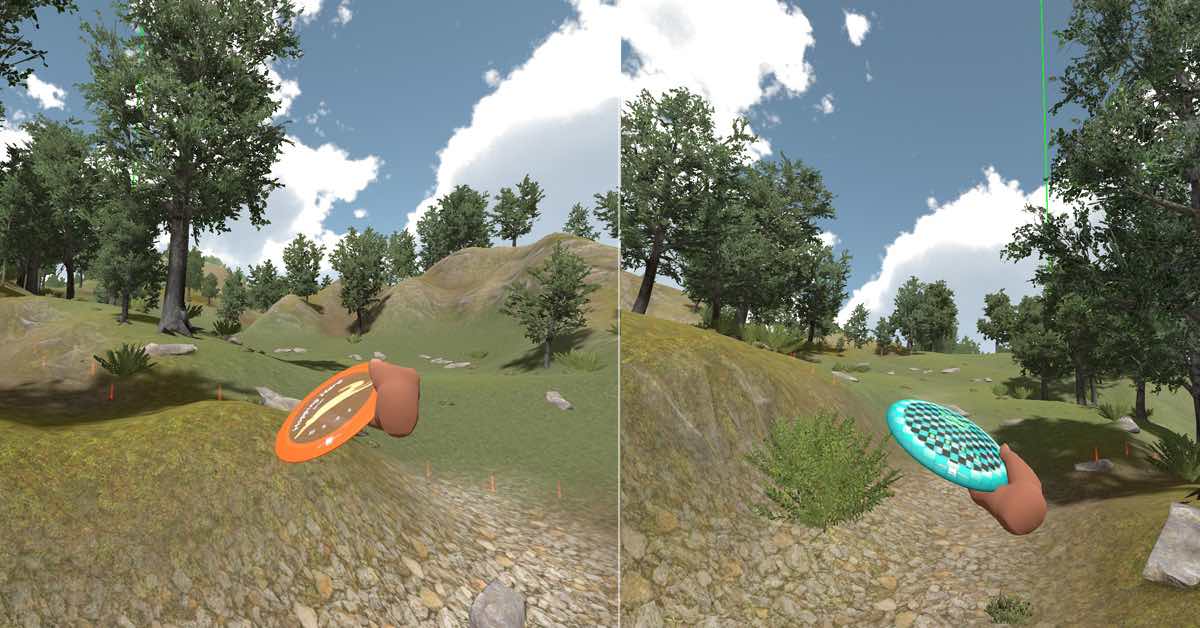 Trying to replicate all the intricacies of disc physics was one of the hardest aspects of developing Off the Chains, and it was something Welch developed from the ground up in the Unity Game Engine.
"Disc flight physics has certainly been the most challenging piece about developing this game from an engineering standpoint," Welch said. "The piece that turned out to be more difficult was not what I would have expected...putting. During beta testing we realized that people have many different putting styles that they like to use in their real game – the spin putt, push putt, and straddle putt. It's more difficult to account for these different styles than if everyone throws the same way."
As for disc-release physics, the game also recognizes different angles and speeds.
"Most varieties of hyzer and anhyzer shots are supported by the game," said Welch. "Some examples would be the hyzer flip or the flex shot. You can also switch to a forehand/flick grip and we have a full left-handed support as well. We're considering adding the ability to switch to a thumber/tomahawk grip sometime after release and intend to continue to update and improve the physics system."
This kind of attention to detail allows for a more realistic and more dynamic gaming experience. But can you use it to improve your game in the real world?
"There are multiple ways that the game could help with your real game," said Welch. "One thing that made a big difference for me was learning all of the different shot types inside and out while developing the game. Another is picking the proper disc for the job and lining up the correct shot."
Lodge agreed, acknowledging the limitations but concentrating on form and mechanics.
"I believe your real life throw will be improved, but...there are some restrictions due to the nature of VR," Lodge added. "The main one is that all shots are standing shots due to being indoors. I still am able to do the second half of my x-step, with a full reach back and full follow through. The benefit of this is that my no-step approach shot has improved. The other consideration is that we have a game mechanic that boosts discs slightly depending on their speed rating. We did this intentionally to avoid injuries and controller tracking issues."
This is a smart feature as you can still get maximum distance with a distance driver without accidentally throwing your hand (or controller) into your screen.
Courses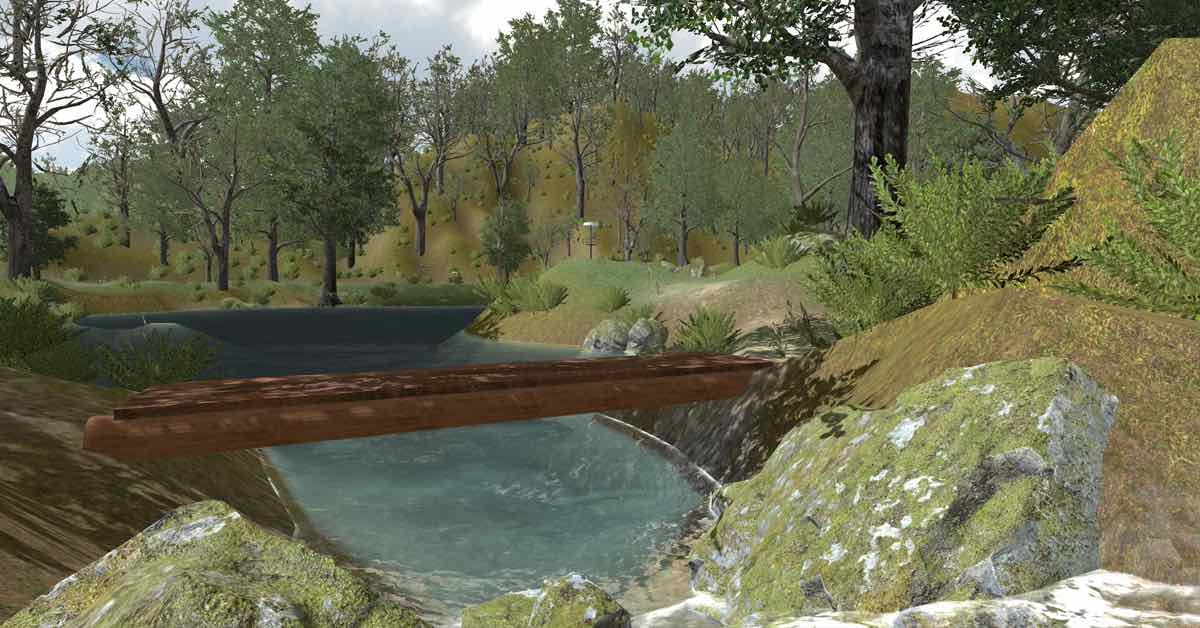 In designing and engineering unique, memorable environments for players, Lodge took some inspiration from the city in the Blue Ridge Mountains where he lives.
"I created a variety of biomes for the players to experience," explained Lodge. "There are two general mountain forests, a pine forest, and a sand dune. I designed the levels randomly but can see similarities between courses I have played in my hometown of Asheville, North Carolina. The Mount Pond course feels similar to how Lake Julian used to, and Inway Trees Park feels similar to how Richmond Hill plays but with fewer hills and trees."
In some cases, particular attention was paid to the complicated physics behind what happens when a disc hits one of those trees.
"Most tree collisions have a simplified mesh due to performance reasons," Lodge said. "Some trees on certain maps will have custom colliders as they play an important role on certain fairways."
Recommended Computer Specs & Where to Buy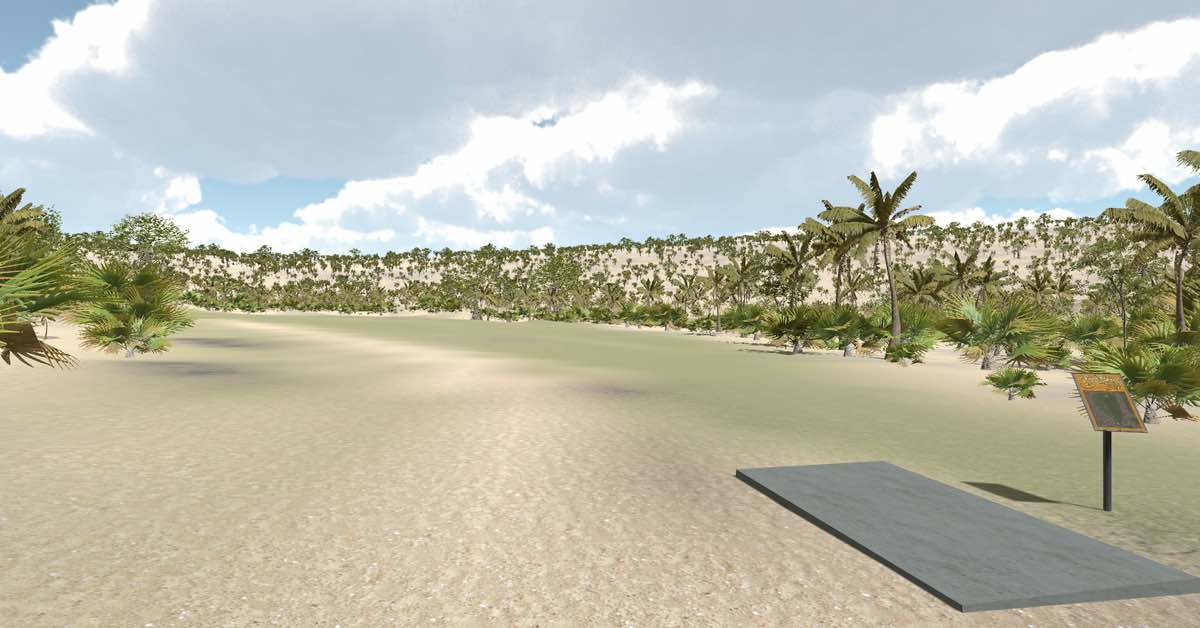 For any readers interested in experiencing Off the Chains Disc Golf, here's what you need to know: 
What systems/equipment do I need for Off the Chains Disc Golf?

Any major PC VR headset, including the Valve Index, HTC Vive, Oculus Rift/S, Oculus Quest + Link, and Windows Mixed Reality.

Minimum: Intel Core i5-4590/AMD FX 8350 equivalent or better, 8GB RAM, NVIDIA GeForce GTX 970, AMD Radeon R9 290 equivalent or better.
Recommended: Intel Core i7-4770 equivalent or better, 16GB RAM, NVIDIA GeForce GTX 1080

Where can I purchase Off the Chains Disc Golf?

Here in the Steam store starting November 12, 2020. 
How much does Off the Chains Disc Golf cost?

$19.99 USD