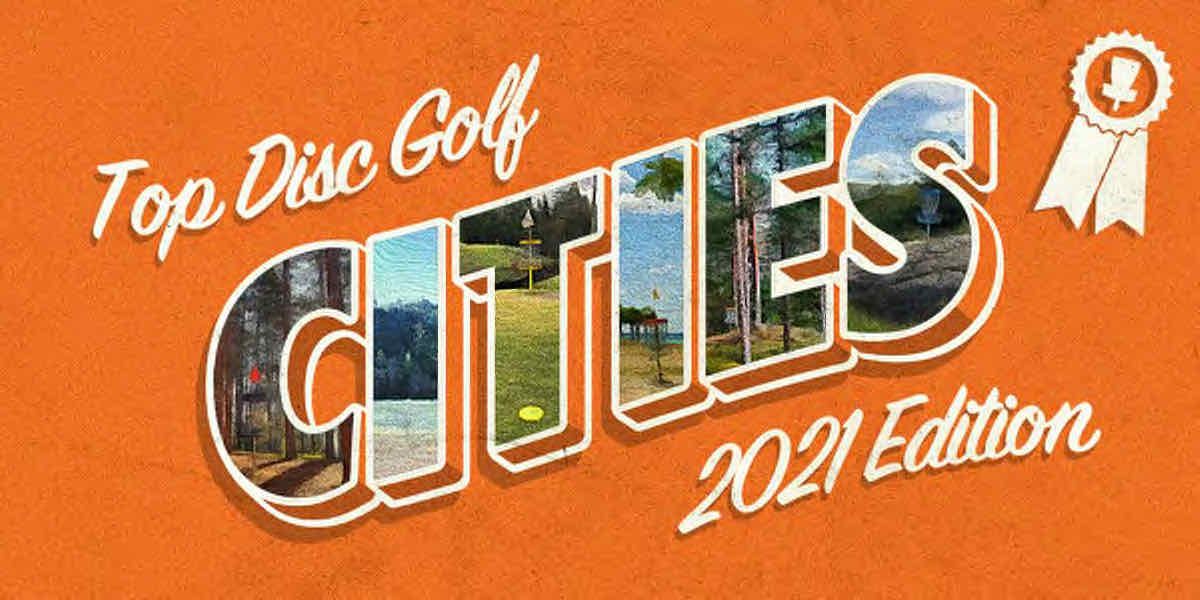 Top Disc Golf Cities – U.S.A.
explores which of the country's nearly 400 metropolitan areas are most packed with quality disc golf courses.
Thanks to course information and ratings from disc golfers with
UDisc
, we could examine both how many courses each area had in relation to its size and how good the courses were. We used those stats – not opinions or gut feelings – to rank each metro.
The places near the top are a fascinating mix of well-recognized disc golf hot spots, large cities you might not have known had lots of great courses throughout the suburbs and countrysides surrounding them, and smaller cities that punch well above their weights in the disc golf department.    
Here's what you can find, in order, in the rest of this post:
Travel guides to the nation's 10 best disc golf cities: Must-play courses, each area's disc golf history, how to find gear or leagues if you're in town, and where to eat, drink, or go for some off-course fun. Links to all 10 guides are in the section "Top 10 Disc Golf Cities – U.S.A."
Fun facts & analysis: A few of the most interesting things we learned or noticed while working on Top Disc Golf Cities – U.S.A. 2021.
More about how the rankings worked: A section for those interested in details about the method behind the rankings
The United States' top 50 disc golf metro areas: See how the country's best metros for disc golf stacked up in terms of overall rank as well as number and density of courses.
Top 10 Disc Golf Cities – U.S.A.
These are 2021's top metros for disc golf. Find detailed, disc golfer-focused visitor guides to any one of them by just tapping or clicking its name above.
Interesting Notes & Tidbits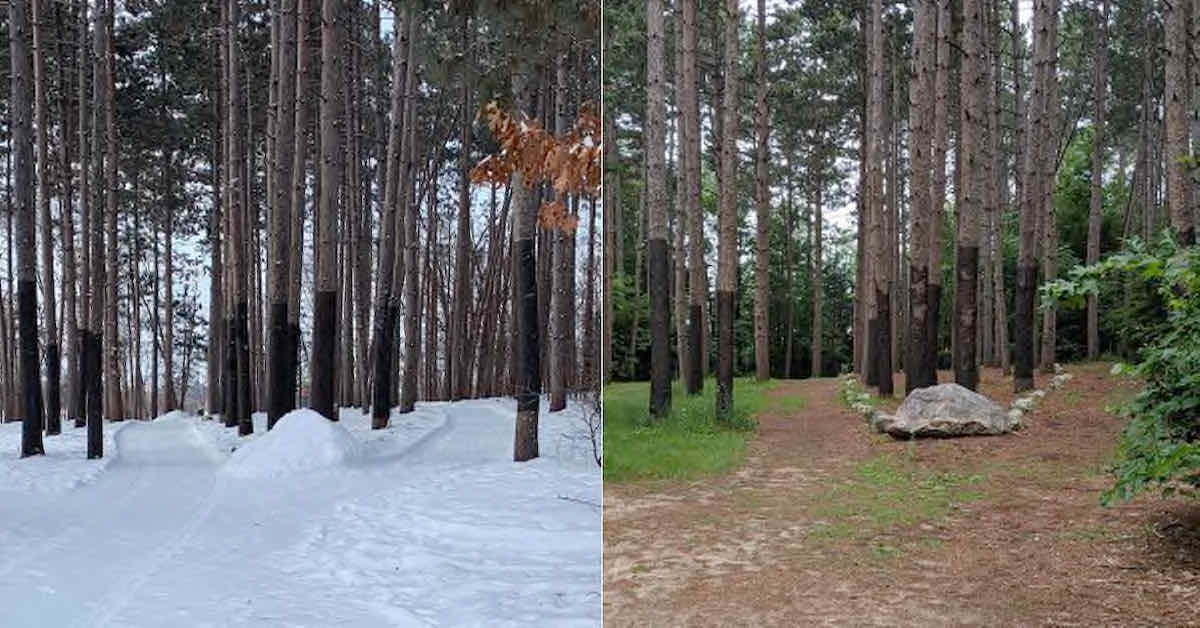 Here are a few things that caught our attention as we worked on Top Disc Golf Cities – U.S.A. 2021.
States with the Most Metros in the Top 50
Ohio and Michigan tied for the most top-notch metro areas for disc golf in the country. Each state boasts five locations in the top 50. But Michigan is the clear standout between the two: three of its five metros are in the top 20 compared to just one of Ohio's. Notably, areas in both Texas and Pennsylvania appear in the top 20 three times, too (and two of Texas' are in the top 10!).

Whether to Care About Weather
Should weather be a factor in these rankings? Based on feedback to the series, many disc golfers seem to think so. Half of the top 10 are admittedly in places where snow and cold are a fact of life for quite a few months out of the year.

That said, we don't expect to add a climate factor to these ratings any time soon. Why? Mostly because what conditions players consider unplayable vary widely.
Take how the pay-to-play culture in #1 disc golf city Lewiston/Auburn, Maine (see its feature article), makes it so that course owners have an economic incentive to keep their properties enjoyable throughout Maine's cold, snowy winters. Tees are kept clear, fairways are plowed, and disc golfers with the right shoes and clothes can go out and still have a great time. While players used to warmer climes may still think those conditions wouldn't make for fun disc golf, there are also plenty of northern players who'd take their winters over the heat and humidity of southern summer.
Pay-to-Play on the Rise
As we put together the travel guides to the top 10 disc golf cities, we noticed signs that pay-to-play is gaining ever more momentum in the disc golf world. Though it's nothing new in Lewiston/Auburn and also common in #6 Ann Arbor (though the systems are fairly different), pay-to-play is gaining traction elsewhere, too.
For example, two of the most highly-rated courses in #5 Dallas/Fort Worth are newly-installed, private, and charging (relatively small) fees for disc golfers to play them. As we talk about in the DFW feature article, these courses are filling demand as public, free courses in the area are commonly full to bursting and permission to build new tracks in parks is getting harder and harder to come by.

Though free courses are still the overwhelming majority, it'll be interesting to see if the increased demands on those courses fomented by huge disc golf player growth early on in the pandemic lead to a spike in pay-to-play course building in the next few years.
Methods & What to Know Before Reading the Top 50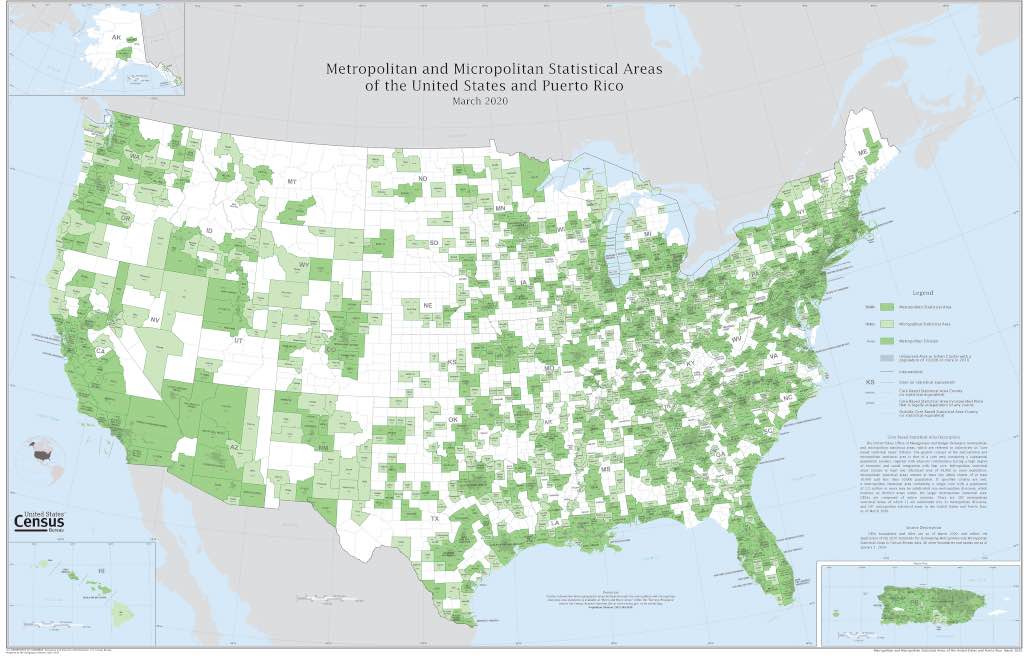 Want to know more about how the rankings were created? This section's for you. For an even more in-depth look at all of the topics below (and more), check out "How The Top Disc Golf Cities – USA 2021 Rankings Worked."    
How did you choose which metro areas to compare?
We compared all of the nearly 400 areas the U.S. Census Bureau defines as Metropolitan Statistical Areas (MSAs) – areas tied tightly socially and economically to urban population centers of 50,000 or more.
What does "course total" mean?
The total number of disc golf courses with six or more holes and 20 or more ratings on UDisc within an MSA.
What does "course density" mean?
An MSA's area in kilometers divided by its course total.
What does "weighted" mean?
We didn't simply use the total number of courses in an area to decide its rank. Courses' ratings were worth bonus points. The more highly-rated a course was, the more it helped out an MSA's scores in the course total and course density categories. The bonus points are what we mean by "weighted."
How did you decide MSAs' overall ranks?
Each MSA received a score for weighted course total (WCT) and weighted course density (WCD). If you've ever had a test graded with a curve, you can think of the MSAs at the top of each category as receiving 100s and the other MSAs' scores being graded relative to that top mark. The metros' combined WCT and WCD scores decided their final rank.
Is there a list more closely tied to city limits than MSAs?
Yes! If you're interested in knowing the world's best cities for disc golf based on course quality and quantity fairly strictly within city limits, you can find them by scrolling down on the UDisc Places homepage. However, know that city limits often leave out courses in neighboring towns and suburbs that many city residents wouldn't hesitate to call part of their disc golf communities. Additionally, cities that have more land area have a distinct advantage because there's just more space for courses. For example, Charlotte is nearly 300 square miles/777 square kilometers in area while Minneapolis is 58 square miles/150 square kilometers (even if you combine Minneapolis and Saint Paul – which Places can't – the two cities together have less than half the area of Charlotte). MSAs also vary in size, but their limits are defined by social and economic ties, which city borders don't necessarily take into account. You can read more about the differences in the Places and Top Disc Golf Cities rankings in the post about how the rankings worked linked at the top of this section.
Top 50 Metro Areas for Disc Golf in the U.S.
Now, the moment you've been waiting – or scrolling – for. Mobile users, swipe left to see the full "Top 50 Metro Areas for Disc Golf" table:
| | | | | |
| --- | --- | --- | --- | --- |
| Overall Rank | Metro Area | State(s) | Weighted Course Total Rank | Weighted Course Density Rank |
| 1 | Lewiston-Auburn | Maine | 61 | 1 |
| 2 | Chicago-Naperville-Elgin | Illinois, Indiana, Wisconsin | 1 | 13 |
| 3 | Minneapolis-St. Paul-Bloomington | Minnesota, Wisconsin | 2 | 15 |
| 4 | Charlotte-Concord-Gastonia | North Carolina | 4 | 24 |
| 5 | Dallas-Fort Worth-Arlington | Texas | 3 | 41 |
| 6 | Ann Arbor | Michigan | 62 | 2 |
| 7 | Milwaukee-Waukesha | Wisconsin | 27 | 5 |
| 8 | Austin-Round Rock-Georgetown | Texas | 7 | 21 |
| 9 | Dayton-Kettering | Ohio | 34 | 4 |
| 10 | Bremerton-Silverdale-Port Orchard | Washington | 135 | 3 |
| 11 | Detroit-Warren-Dearborn | Michigan | 9 | 22 |
| 12 | Houston-The Woodlands-Sugarland | Texas | 5 | 58 |
| 13 | Grand Rapids-Kentwood | Michigan | 19 | 14 |
| 14 | Kansas City | Missouri, Kansas | 6 | 56 |
| 15 | Allentown-Bethlehem-Easton | Pennsylvania, New Jersey | 40 | 11 |
| 16 | York-Hanover | Pennsylvania | 75 | 9 |
| 17 | Burlington | North Carolina | 121 | 6 |
| 18 | Philadelphia-Camden-Washington | Pennsylvania, New Jersey, Delaware, Maryland | 14 | 37 |
| 19 | Lawrence | Kansas | 151 | 7 |
| 20 | Santa Cruz-Watsonville | California | 161 | 8 |
| 21 | Cincinnati | Ohio, Kentucky, Indiana | 16 | 42 |
| 22 | Washington-Arlington-Alexandria | DC, Virginia, Maryland, West Virginia | 11 | 67 |
| 23 | Buffalo-Cheektowaga | New York | 43 | 16 |
| 24 | Kalamazoo-Portage | Michigan | 132 | 10 |
| 25 | Atlanta-Sandy Springs-Alpharetta | Georgia | 8 | 103 |
| 26 | Portland-Vancouver-Hillsboro | Oregon, Washington | 13 | 81 |
| 27 | Denver-Aurora-Lakewood | Colorado | 10 | 100 |
| 28 | Saint Louis | Missouri, Illinois | 12 | 96 |
| 29 | Columbus | Ohio | 17 | 55 |
| 30 | Fayetteville-Springdale-Rogers | Arkansas | 29 | 32 |
| 31 | Tulsa | Oklahoma | 15 | 82 |
| 32 | Muskegon | Michigan | 165 | 12 |
| 33 | Indianapolis-Carmel-Anderson | Indiana | 20 | 53 |
| 34 | Portland-South Portland | Maine | 37 | 28 |
| 35 | Boston-Cambridge-Newton | Massachusetts, New Hampshire | 25 | 48 |
| 36 | Lancaster | Pennsylvania | 97 | 17 |
| 37 | Cleveland-Elyria | Ohio | 42 | 30 |
| 38 | Nashville-Davidson-Murfreesboro-Franklin | Tennessee | 18 | 83 |
| 39 | Spartanburg | South Carolina | 112 | 19 |
| 40 | Worcester | Massachusetts, Connecticut | 47 | 31 |
| 41 | Asheville | North Carolina | 46 | 33 |
| 42 | Raleigh-Cary | North Carolina | 41 | 34 |
| 43 | Rockford | Illinois | 114 | 20 |
| 44 | Boulder | Colorado | 129 | 18 |
| 45 | Akron | Ohio | 104 | 25 |
| 46 | Tampa-Saint Petersburg-Clearwater | Florida | 36 | 39 |
| 47 | Wichita | Kansas | 24 | 69 |
| 48 | Huntsville | Alabama | 77 | 29 |
| 49 | Peoria | Illinois | 31 | 57 |
| 50 | Oklahoma City | Oklahoma | 22 | 93 |