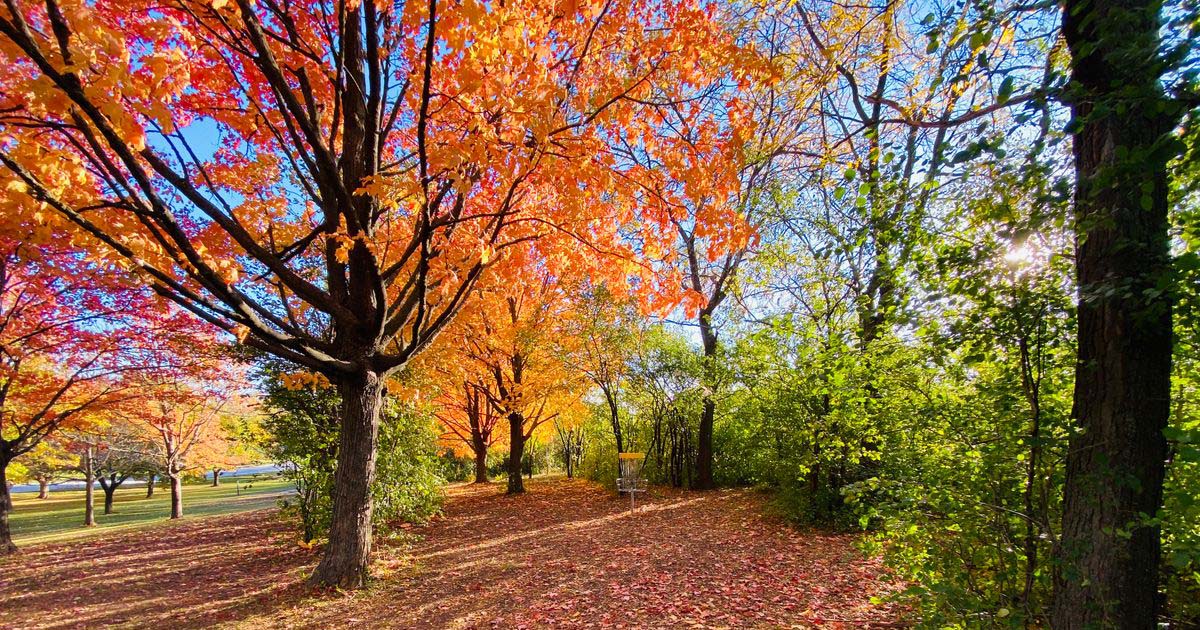 Wisconsin's Top Disc Golf Destination Will Have You Brewing Up Birdies
Milwaukee, Wisconsin, is the seventh best disc golf city in the United States.

It's no secret the Upper Midwest delivers when it comes to disc golf: It had two cities in the top five and several more populating the ranks of the top 50 last time we published the Top Disc Golf Cities – USA in 2018. But with hotbeds in Minnesota and Michigan taking up their (well-deserved) share of oxygen, another metro in the Great Lakes region tends to fly under the radar, more revered for its flurry of festivals and fresh brews than its cornucopia of courses.
This year should change that as an American classic takes a sip of the high life and jumps into the top 10.
Below we raise a glass as we talk about the best disc golf courses in and around Milwaukee. You can also learn a little about the city's disc golf history and how to find disc golf leagues as well as disc golf gear in the metro area.

Additionally, we give you tips on great places to get a drink or a bite to eat in between and after rounds and some highlights for off-the-course sightseeing and activities.
All Top 10 Disc Golf Cities
Want to see who else made the list? Check out Top Disc Golf Cities – USA: 2021, our master page for all things Top Cities.
Milwaukee Disc Golf Stats
Milwaukee-Waukesha Orchard Metropolitan Statistical Area, Wisconsin
Overall Disc Golf City Rank:
7


Weighted Course Count Rank:
27


Weighted Course Density Rank:
5
The Top 10 Disc Golf Cities – U.S.A. rankings are based on the number, quality, and density of courses within nearly 400 metro areas in the country. The most populous cities within these metro areas are featured in posts' titles. Cities' positions hinge entirely on course information and reviews from players with disc golf's #1 app, UDisc, not the opinions of UDisc's staff.
If you'd like to learn more about the system behind these rankings, give "How The Top Disc Golf Cities – USA 2021 Rankings Worked" a read.
Milwaukee's Disc Golf History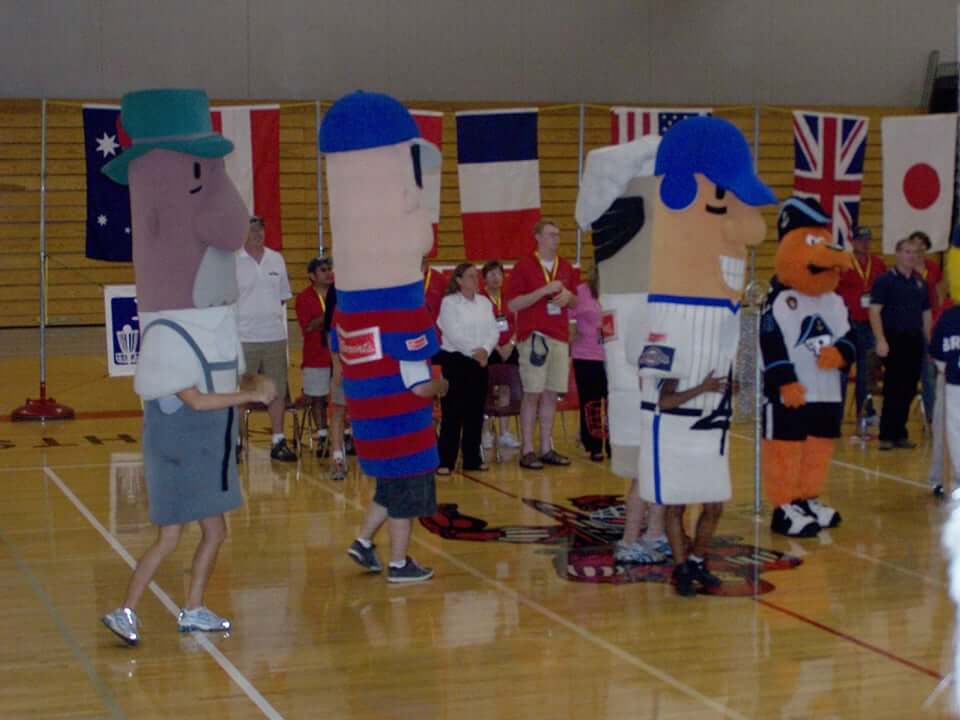 Who better to consult about Milwaukee disc golf than Terry Miller? Affectionately known as "The Disc Golf Guy," the SmashboxxTV co-host and appropriately surnamed disc golf media pioneer moved to the city in 1996 to attend college – coincidentally, he notes, with his podcast confidant Jonathan Van Duerzen. When Miller's not on the road covering the sport, he still calls the Cream City home.
"This really dates me," Miller admitted. "But in 1996 there were only 25 or so courses in the state, and now we have like 400. So that tells you something."
Milwaukee's own history in the sport, per Miller, is rich. Prior to his arrival, the city was home to the first recreational course designed by disc golf founding father "Steady" Ed Headrick, part of a mid-90s initiative specifically tailored for newer, more casual players. That course, Valley View, still exists today and was recently shouted out by popular touring disc golf pro Simon Lizotte as his favorite in the area for its smattering of fun ace runs.
That course stands in stark contrast to Dretzka Park, Milwaukee's original track that was established in 1993. Longer, more technical, and outfitted with several pin positions per hole, Dretzka is currently ranked as the second-best course in the city and is particularly known for being entirely rejiggered each year as "Winter Dretzka" to help stave off erosion. Those big differences, at least early in Milwaukee's disc golf maturation process, tended to cause schisms among players.
"It was very divided here at the time [when I went to college]," Miller said. "You played Dretzka if you were serious and good and a semi-legit disc golfer. And you went to Valley View if you wanted to smoke pot and throw tomahawks in the woods."
That stigma isn't as strong nowadays, especially considering how many more courses are in the area. Miller and other local designers spent the early 2000s "developing courses for anyone who would give us land," but 2007 brought a turning point. That's when Miller and other locals successfully brought the Professional Disc Golf Association Amateur World Championships to Milwaukee, and the need to accommodate more than 500 players – including Paul McBeth and Paige Pierce well before either joined the ranks of disc golf's top all-time earners – caught the attention of parks and recreation stakeholders and helped kickstart the city's course growth. 
"That directly forced the hand of Milwaukee County Parks to add 45 more holes permanently because we needed the courses," Miller said. "And I wanted to keep it all in Milwaukee County."
That push included the reinstallation of Brown Deer Park, a course that originally existed in the 1980s and runs adjacent to a renowned golf course of the same name. It's now the city's disc golf gem, reigning supreme as the highest-rated course in Milwaukee's city limits on UDisc. 
(Fun fact: Tiger Woods made his PGA Tour debut in 1996 at the Greater Milwaukee Open, which was played at Brown Deer Park. Miller hosted a disc golf tournament of the same name in 2006, where Cale Leiviska took down the victory. The event still runs today.)
The other feather in Milwaukee's disc golf cap? It's well-known as having hosted one of the country's largest Ice Bowls. The Real Ice Bowl kicked off in 1996 at Dretzka and eventually grew to attract a who's who of disc golf legends like Headrick and Dave Greenwell to Wisconsin in the dead of winter.
"This was the longest-standing, one of the largest disc golf winter doubles events in the country, and by today's standards damn near an A-Tier," Miller said. "Maybe not DGPT status, but for a winter doubles tournament winning here in Milwaukee in the '90s and 2000s was a pretty damn big deal."
What's Disc Golf Like In Milwaukee?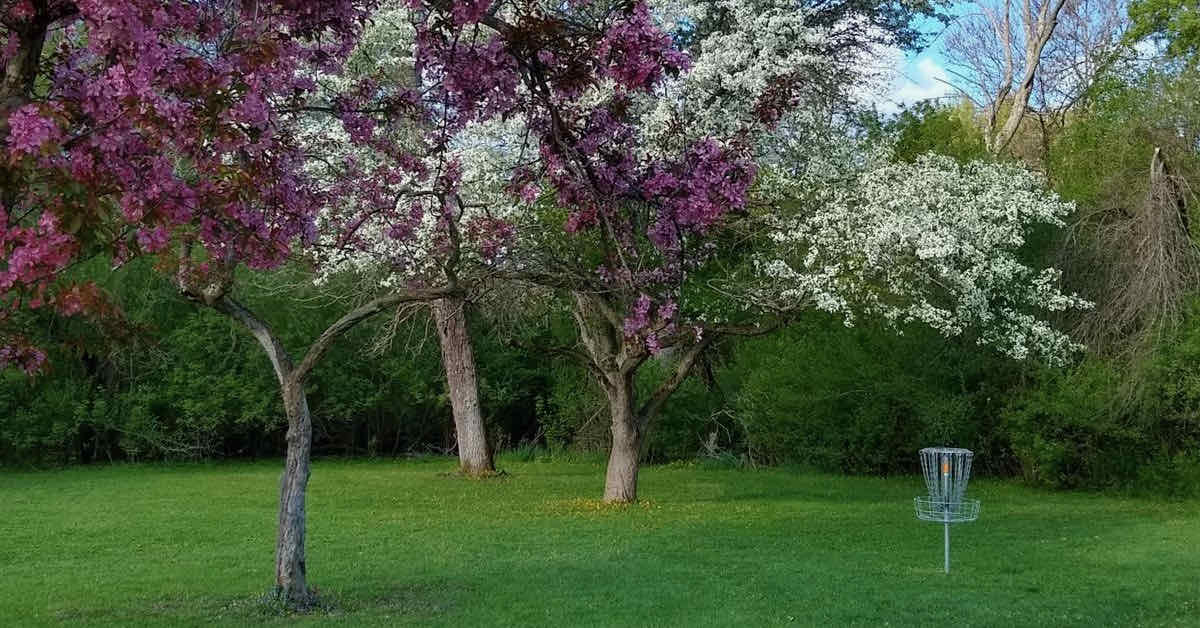 Though Milwaukee sports the Cream City moniker, its disc golf more closely reflects the local NBA squad's other primary color: green.
Miller said it always shocks him returning to town after being out on the road and remembering just how many courses are bright and lush in Milwaukee, especially compared to some of the earthen fairway floors of a West Coast staple like DeLaveaga Park.
"It's so funny to travel to these destinations, then you come to Wisconsin and it's like, we've got grass everywhere," Miller said. "And it's nice."
Besides that, Miller said travelers would encounter a healthy variety of shot shapes and a reasonable mix of wooded and open shots. Players will also need to be ready to pay to play, as Milwaukee County Parks requires a $5 pass for entry into several venues. That fee covers rounds at any course so long as they take place the same day.
Milwaukee Disc Golf Course Highlights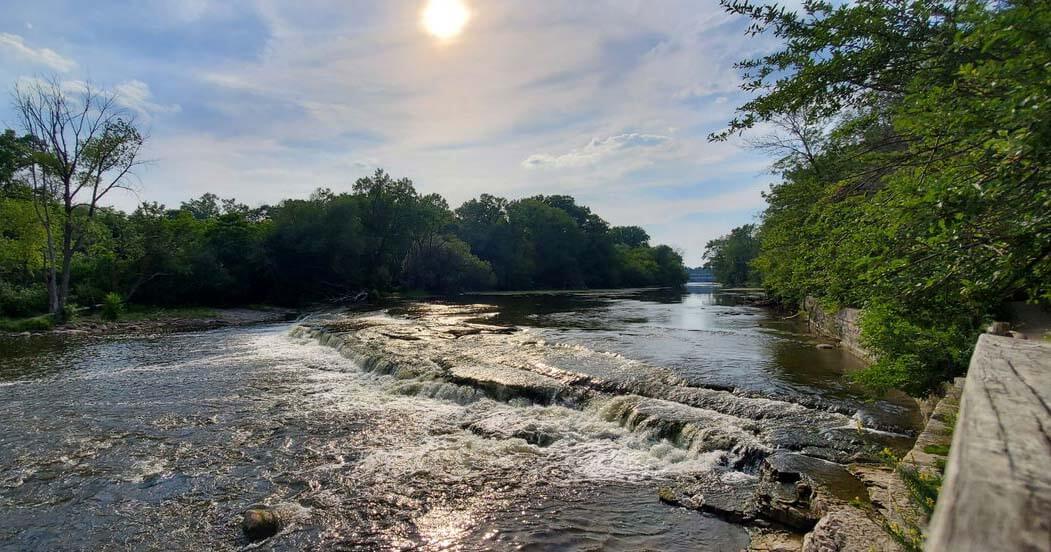 To see photos, hole distances, and reviews for each course, just tap or click on its name, which is linked to its UDisc Courses page.
Brown Deer Park: Part of a sprawling, 300-plus acre park complex near downtown Milwaukee, the disc golf course at Brown Deer Park is Milwaukee's highest-rated, clocking in at 4.4 across more than 1,100 reviews. Established in 2006, this 21-hole gem is known as one of the most technical in town. With at least three pin placements on each hole – plus nearby playgrounds, traditional golf, and a driving range – there's a little something for everyone who makes the trip. A heads up before you go: It costs $5 to enter the park (but locals can take easy advantage of a $40 annual pass through Milwaukee County Parks) and is subject to closure in winter to help with erosion control.
Dretzka Park: Think fall foliage views are only reserved for the titans of the northeast? Just pull up the listing for Dretzka Park and start planning your next vacation. With 27 holes and a 6,353-foot/1,936-meter main layout, don't be fooled by its relatively short length: wooded lines abound.
Other highlights
1. Estabrook Park: 21 holes in Whitefish Bay. We're at the top three courses in the Milwaukee area and have yet to see anything with the traditional 18-holes – why can't every city be this generous?

2. Root River: OK, this one only has 18 holes, but you trade that standard number for views of wildlife and more than a handful of hucks over 400 feet. Miller said this course has benefited from a recent redesign.

3. Want more suggestions? See all disc golf courses in Milwaukee and surrounding communities on UDisc Courses.
Disc Golf Shops in Milwaukee
This isn't some knock-off building posing as a farmland staple: Milwaukee outpost The Disc Barn is a literal barn. And if you're looking to get a little more adventurous, might we suggest Art Smart's Dart Mart & Juggling Emporium? They sell discs, of course, but you can get supplies for your other favorite niche activities, as well.
Milwaukee's Online Disc Golf Community
Milwaukee Area Disc Golfers and MKE - Milwaukee Area Disc Golf are your Facebook discussion groups for the regions, with the former being far more active. Course status updates, event listings, and meetups, and hole strategy are all on the agenda.
Disc Golf Leagues & Events in Milwaukee
Leagues: A weekly Thursday league at Estabrook leads the charge for league size in Milwaukee, and there is otherwise a healthy spread of organized play in the area that handles scoring with the free UDisc Leagues platform (Discin In The Dark glow league, anyone?).  The Sunday Snow Throwers weekly finds players tackling Dretzka in its (completely different) winter configuration.
Events: There is plentiful sanctioned play around Milwaukee. Just check the Events tab in the UDisc app to see what's happening in the area when. If you're up for an adventure, the aforementioned Ice Bowl doubles tournament is an offseason highlight.
Winter Options: When the weather turns frightful, local businesses open up their doors to shelter disc golfers from the cold. Brookfield Sports Complex turns its indoor soccer facility into a condensed disc golf course for 13 weeks in the winter, with fairways replaced by hallways at a league that local TD Jeff Showers orchestrates. The close confines have proven to be a popular draw.

"It's more of a putt-putt style indoor disc golf, and there's an annual event where they pull in couple hundred people for a night and bring in a touring pro and they do a clinic and they make a night of it," Miller said. "...It's blossomed into something quite big, actually."

The Indoor Disc Golf Experience, as the event is known, has hosted seasoned veterans like Lizotte and Philo Brathwaite, and in 2022, South Dakota professional Ezra Aderhold is on the list.

Take a look at what this event was like when 2018 Pro World Champion Gregg Barsby came to town in the video below:
Chow Down & Drink Up in Milwaukee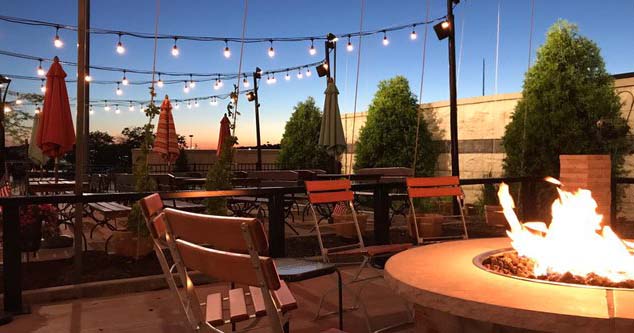 It's Milwaukee: You're gonna drink beer. (Editor's note: This is not a slogan for tourism bureau VISIT Milwaukee, but it should be). Whether it's the old school vibes of Miller or Sprecher; the homegrown favorites at Lakefront and Leinenkeugel; or new era breweries like Eagle Park Brewing or Third Space Brewing, there's a little something for every style of suds.
For Miller, his go-to is Explorium Brewpub, a craft brewery/restaurant that actively engages with local disc golfers.
"They're the ones I collaborated with on the Nate Doss and Valarie Jenkins beer from four years ago," Miller said. "They [also] hosted a last-minute pop-up meet and greet with Simon [Lizotte] and Eagle [McMahon] and 400 people turned out. They support disc golf and they truly have amazing food – that's where I would send somebody."
Miller also made note of Sobelman's, which is known in local lore for its Bloody Mary.
What Else Is There to Do in Milwaukee?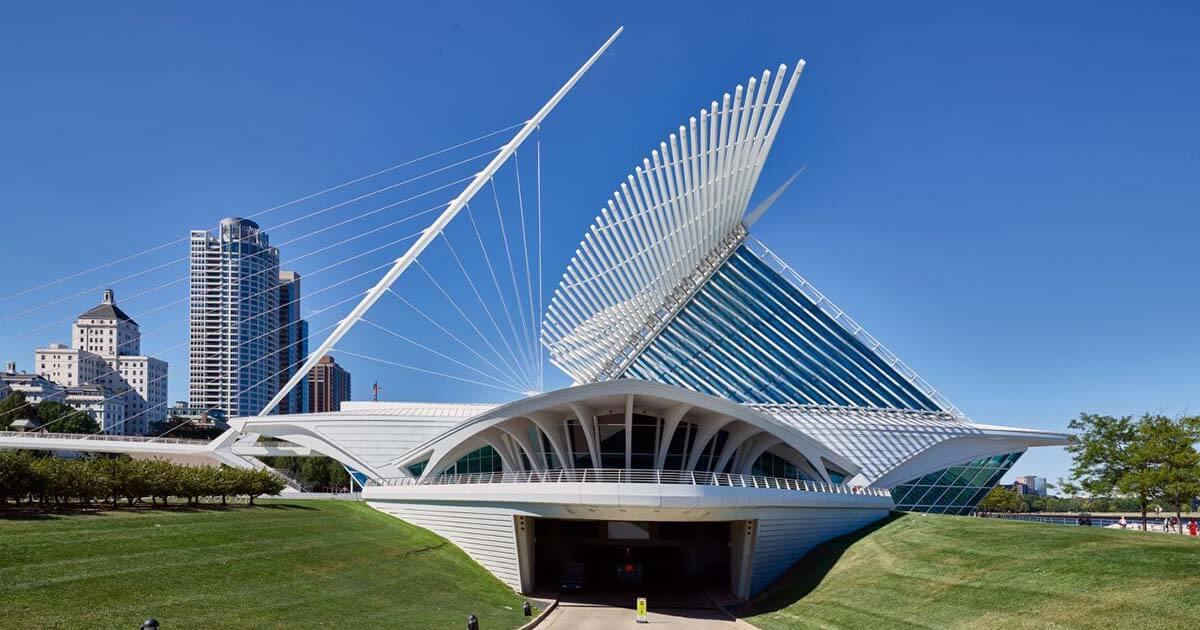 "We're called the City of Festivals," Miller said. "There's German festivals, Italian festivals, Irish festivals. We usually have a festival every weekend."
Some big events of note:
Summerfest: This behemoth music festival has run since 1968 and now covers 11 days spanning each June and July. Nearly 900,000 people attend.
Milwaukee Rally: Motorcycle aficionados flock to the Harley-Davidson Museum each August for a party in the iconic manufacturer's hometown.  
Milwaukee Taco Fest: August 1. Enough said. Pack your bags.
Miller also suggested visitors check out the Milwaukee Art Museum's Quadracci Pavilion ("The Calatrava"), a unique structure designed by Spanish architect Santiago Calatrava.