Update: Cincinnati was in the top 10 of our first Top Disc Golf Cities –  U.S.A. rankings. From December 6-December 17, 2021, we're revealing an updated list of the United States' best disc golf cities. Check out "Top Disc Golf Cities – USA: 2021" each weekday to see if Cincinnati made the top 10 again in 2021.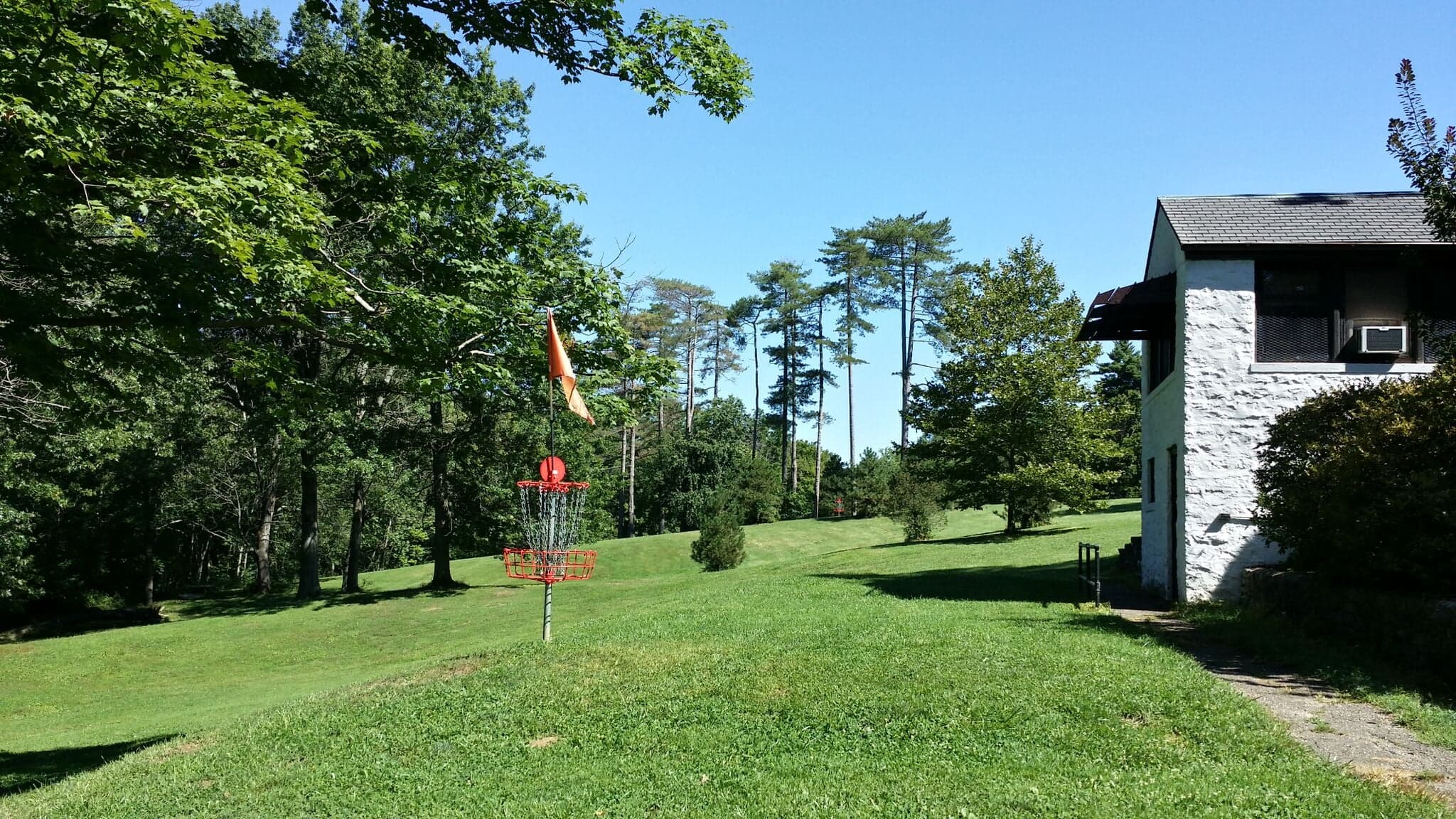 THE FLYOVER
When looking for the right people to talk to about Cincinnati disc golf, there were few names higher on the list than Adam Jones. Jones has played in the area for nearly thirty years, is co-owner of the area's premiere disc golf store, The Nati Disc Golf, and tournament director of the Cincinnati-adjacent Idlewild Open, a stop on the Disc Golf Pro Tour for the last two years. His explanation for why Cincinnati is and has been such fertile ground for disc golf is a mixture of "over a dozen" supportive park systems and the strong presence of the Greater Cincinnati Flying Disc Association contributing to an enthusiastic and ever-growing disc golf community.

And this growth has been going on a long time by disc golf standards. According to Jones, the area's "first few courses were established between 1978 and 1983" and were in part "Steady Ed Headrick's handiwork" ("Steady" Ed Headrick is considered the father of disc golf). Two of them even still sport the classic Mach 1 'disc pole holes'—the words Headrick used when patenting the first disc golf basket. 
As much as we trust Jones' handle on the area's disc golf scene, it's never wrong to seek a second opinion. It so happens that one of the best female disc golfers in the world, Rebecca Cox, is a Cincinnati resident, and she was kind enough to also give us her take on what makes her home a disc golf heaven.
WHAT GOLF CAN I EXPECT?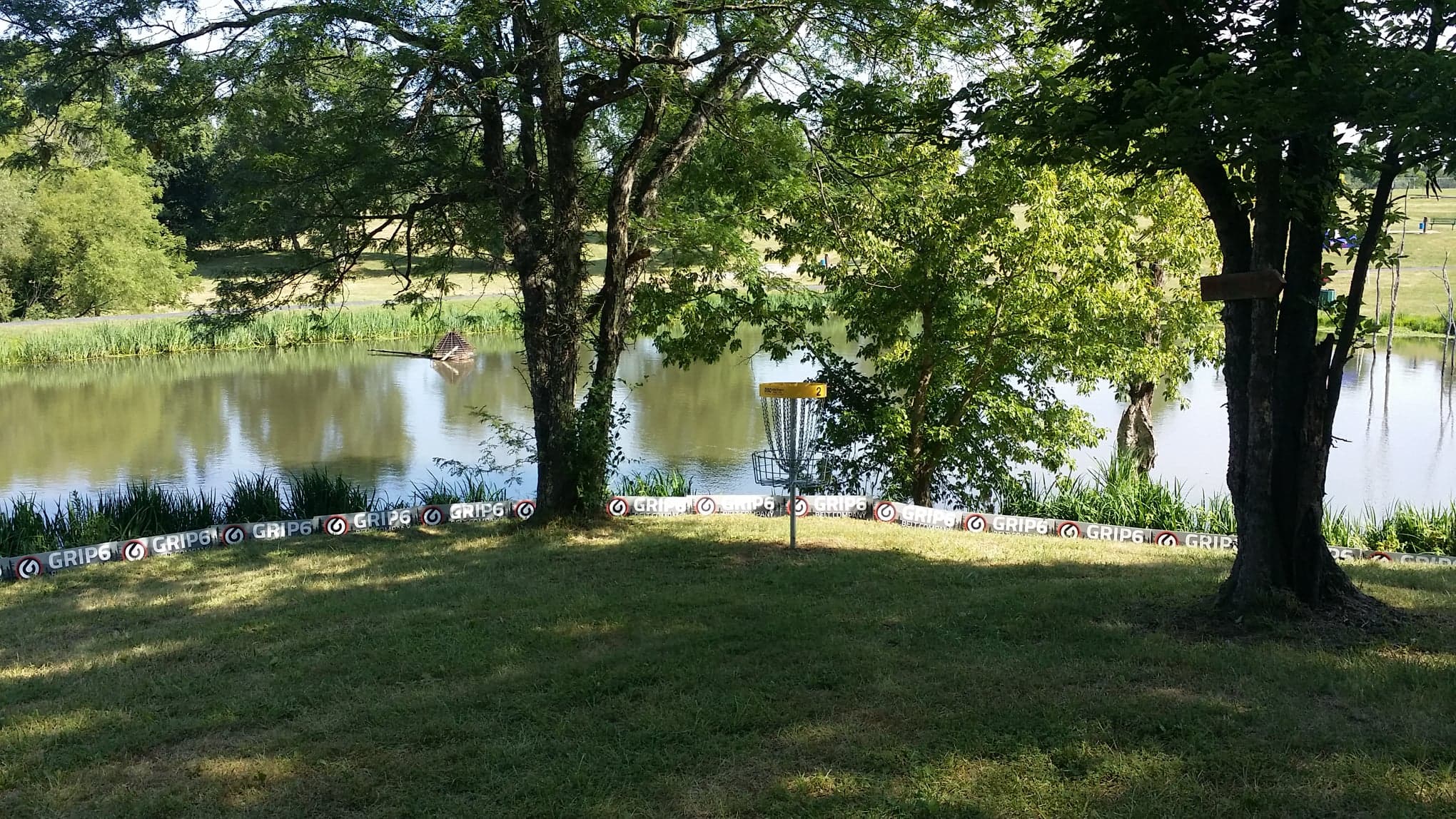 While most courses in the area tend to be "wooded and technical," according to Cox, that doesn't mean there isn't "a good mix of beginner courses and more advanced courses." Jones expounded on the variety the area has to offer, saying players have "a wide range of diverse courses to choose from…9 hole courses to 18- and a few 24-hole layouts, semi-open to heavily wooded, family friendly to professional caliber." It seems variety is the name of the game for disc golf around Cincinnati.
COURSE HIGHLIGHTS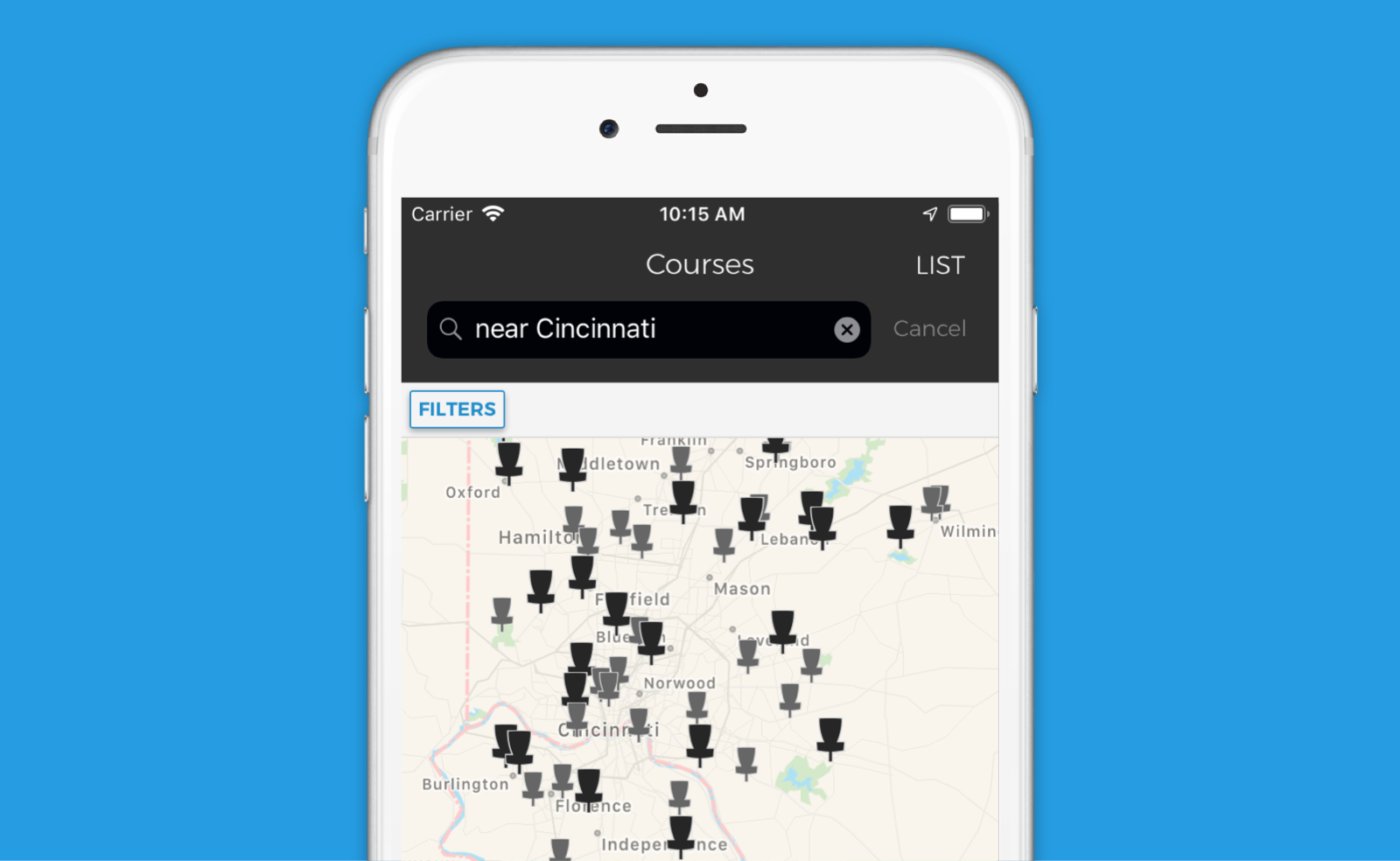 Click the name of any course in this section to see reviews, average ratings, its exact location, and, likely, photos on the UDisc Courses website.

Idlewild: Though it's 30 minutes away from Cincinnati city center in Burlington, Kentucky, Cincy folks claim this beast as their own, and both Jones and Cox hold it dear to their hearts. Jones said the course was "established in 2001 by PDGA Hall of Famer Fred Salaz and co-designer Robert Herbert" with the "goal to test our sport's…elite players in every way imaginable." Recent evidence proves they accomplished that job: during round one of the 2018 Idlewild Open, finishing at par (67 strokes) was rated 1006 in the Open field.

The course is now 24 holes consisting of "demanding shot accuracy from the tee, punishing rough-lined fairways, and creek lined island greens" complimented by "long concrete tees, great signage, graveled paths, elevation changes, a winding creek through several holes, and benches and bridges everywhere" according to Jones. Simply, it's a must-visit for any self-respecting disc golfer in the area.
Mt. Airy: Mt. Airy was another mutual favorite of Cox and Jones. To be fair, like Idlewild, Jones has a reason to name this course one of the top in the area: it's the home of the disc golf shop he co-owns (see the Gear section for more details). But he's got plenty of back-up—with almost 600 ratings on UDisc, Mt. Airy is rated 4.5 of 5 stars, by far the highest of any course in the Cincinnati city limits.

Founded in '93, this course has hosted both amateur and professional world championships, and "has the most diverse and beautiful trees of all our courses, most of which were hand planted in the 1930s as part of the largest reforestation project in the state," says Jones. It's a place Cox "grew up playing," and she said it was one of the places that "taught [her] how to play wooded/technical disc golf." Amenities abound, too: free drinking water at six spots on the course, a huge range of pin locations (the course can vary from 6,300-8,300 feet or 1,920-2,530 meters), and benches at each tee. Disc golf doesn't get much better.
Other Notables: Lincoln Ridge Park (Independence, KY —  30-minute drive from Cincinnati city center), Osage Grove (Goshen, OH — 45-minute drive from Cincinnati city center)
THE LOCAL ROUTES
Gear: Co-owned by our source Adam Jones along with Jason Kerl, the aforementioned The Nati Disc Golf not only has every disc golf supply you'll need, but also sits on the same property as the Mt. Airy course. You can't go wrong giving it a visit. If you're in need of discs or other disc golf supplies and nearby the Lincoln Ridge course in Independence, Kentucky, Jones says Disc 'n Dat should have what you need. You can check out more of the area's disc golf equipment retailers in the UDisc app's disc golf shop directory (see how to do that here) or on our Stores website. 
Guides: Ask the Facebook group The Cincy Disc Golfers for more advice or for a guide. Contacting the local stores in the Gear section is also a good option.
Leagues and Weeklies: The area has an abundance of leagues and weeklies, especially in warmer months. You can find UDisc Leagues near Cincinnati on Cincinnati's UDisc Places page.

The Nati also hosts a putting league at Urban Artifact Brewery in the winter.
Chow Down and Drink Up: Anyone who's into local flavors will need to have at least one meal of Cincinnati chili—a chili made with unique spices and served over pasta. Jones likes the chili of the local chain Skyline Chili, and one of the best-reviewed places for it in the city is Camp Washington Chili. For standard American fare (BBQ, seafood, etc.), there's the Montgomery Inn. If you're looking for a pint or two, Cincinnati certainly doesn't lack places to kick back with an interesting beer. Jones recommended too many to all name here, but three standouts are Urban Artifact Brewery, Moerlein Lager House (also a restaurant), and Rhinegeist Brewery, all of which made Paste Magazine's 2017 list of five breweries to check out in Cincy.
What city is #7? Find out.
Looking for great destinations outside the USA? Find the Top 5 Disc Golf Cities — International here.