Update: Denver was in the top 10 of the first Top Disc Golf Cities –  U.S.A. rankings. From December 6-December 17, 2021, we're revealing an updated list of the United States' best disc golf cities. Check out "Top Disc Golf Cities – USA: 2021" each weekday to see if Denver made the top 10 again this year.
STATS
Out of nearly 400 metropolitan areas in the US that we examined, here's how Denver stacked up:
Quantity rank reflects the number of holes available for play within radiuses of 20, 50, and 100 miles of the city/cities, and the quality rank reflects the average ratings of local courses within those same distances. In both cases, the closer in a hole/course was, the more it counted towards an area's score. The overall grade was determined by how each city compared with the #1 city.  
THE FLYOVER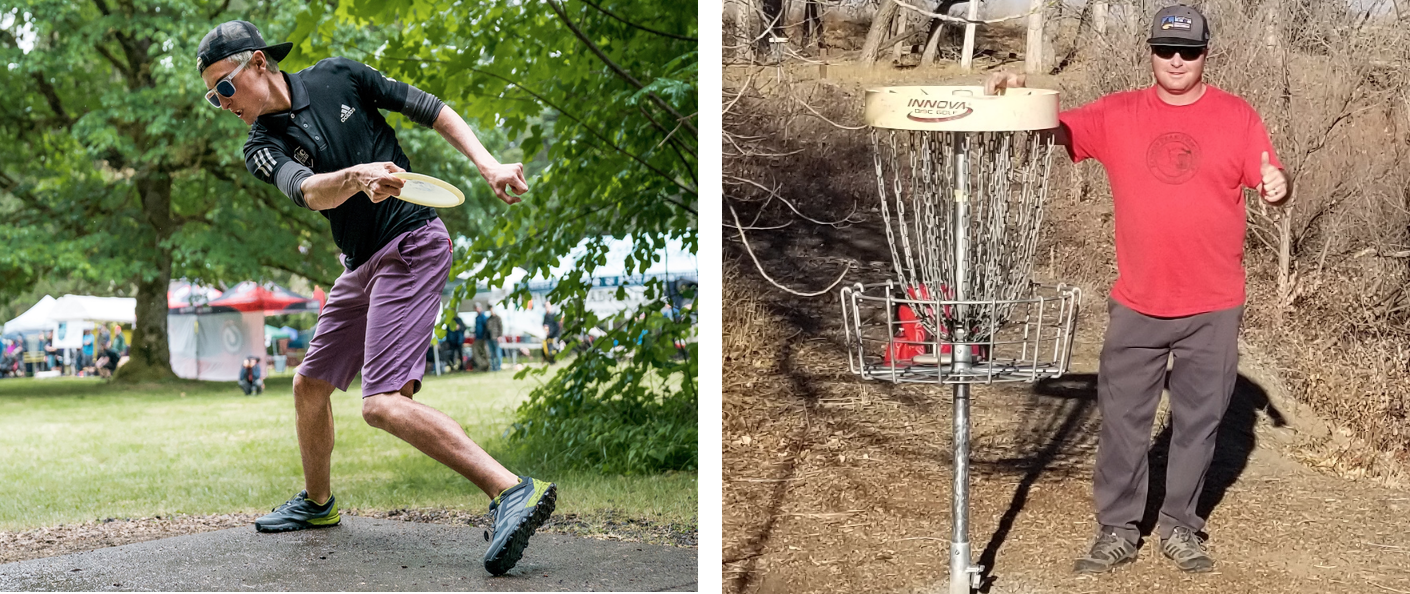 When you think of Colorado, outdoor sports and recreation doubtlessly come to mind. Denver, the state's capitol, doesn't fail that reputation. It has over 200 parks, more sun in a year than either San Diego or Miami Beach, and, of course, its own buffalo herd. It's also the center of one of the best areas for disc golf in the USA.
Being third in quantity rank out of every metropolitan area we looked at, there's obviously a huge variety of disc golf wonders we could talk about near the Mile High City. To keep us focused, we recruited two great guides. One is Mile High Disc Golf Club board member of six years and assistant tournament director of the 2019 Disc Golf Pro Tour test event the 303 Open, Mike Storrs. The other is Eagle McMahon, a Colorado native who's currently the second-highest rated player in the world.
WHAT GOLF CAN I EXPECT?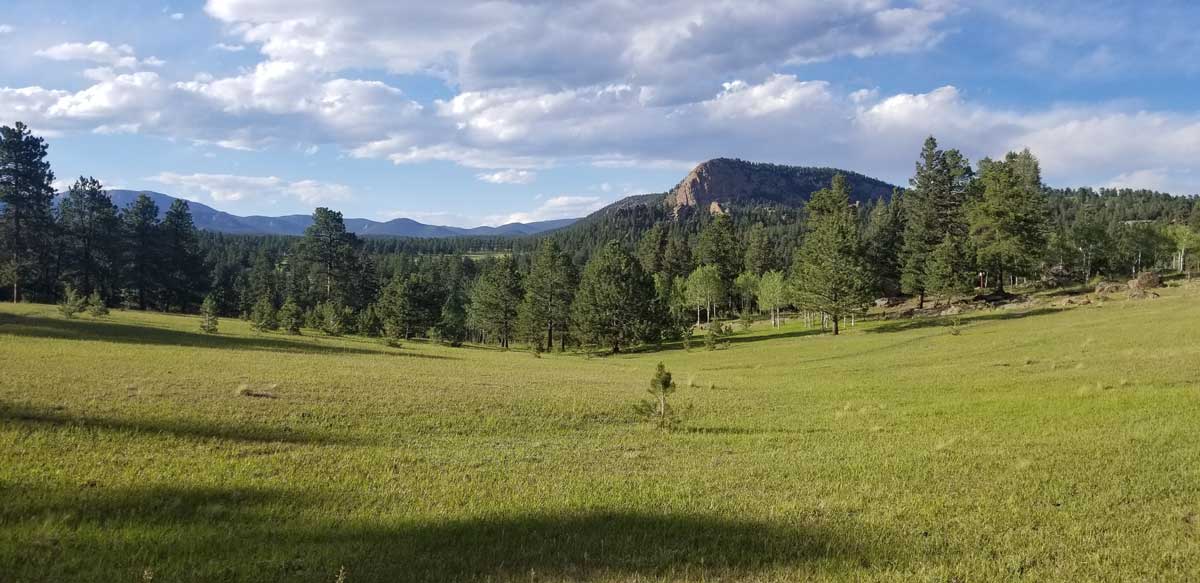 "The thing that really defines Denver area disc golf is that it is not what people from outside of the area expect," Storrs told us. "Denver is on the eastern edge of the Great American Desert. We have a semi-arid climate, which isn't conducive to a lot of trees growing on their own. We tend to get cottonwoods and Russian olives near rivers and creeks…typically the best land in the area for courses. In addition to few trees, Denver Is actually pretty flat once you get out of the foothills of the Rocky Mountains."
McMahon said that in or very near Denver itself, the area's geography usually produces two types of course landscapes: "park courses with a few less trees than other places due to elevation" in the more northern areas and "mostly open, high grass and brush" to the south.
However, both Storrs and McMahon said travelling southwest down the US 285 corridor is where visitors can find the remote, mountain disc golf they probably imagine when daydreaming about hucking plastic in Colorado.

"That's where Colorado courses shine," said McMahon. "They're in the mountains and visitors don't see that type of disc golf anywhere else…These courses are more on the technical side, but pretty much every mountain course has a lot of elevation, so you have one or sometimes three of everyone's favorite type of shot—the Top of the World-style shot where you throw it and see your disc fly forever. They put you in the mountain vibe."
COURSE HIGHLIGHTS
Click the name of any course in this section to see reviews, average ratings, its exact location, and, likely, photos on the UDisc Courses website.

Beaver Ranch and Bailey: If you've read the other installments in this series, you'll know we usually stick to describing just two courses in-depth in this section. But if you drive 45 minutes down the aforementioned 285 corridor to reach Beaver Ranch, it's a no brainer to take an extra 15 minute drive to visit Bailey (but get a good night's sleep before taking them both on in a day). Both of these courses exemplify Colorado mountain disc golf.

"The granddaddy course of the mountain courses" is how McMahon referred to Beaver Ranch, meaning that it was "the first of its kind." He expanded his praise by saying, "Now they have a pro shop and a putting course; it's really just a disc golf experience." You can take a long look at the course in Central Coast Disc Golf's 2017 coverage of The Bloom tournament hosted by Beaver Ranch.
Bailey was a course that was a favorite of both McMahon and Storrs. McMahon said to expect golf that was more "big-arm friendly" and "a little less technical" than Beaver Ranch but with "four or five Top of the World-style shots where you see your disc fly, and incredible views of Mt. Evans and the Colorado mountains in general." The Bloom tournament was held at Bailey in 2016, and CCDG was also there to cover it.

Both courses are pay-to-play.

Adams Hollow: If you're looking to stay a little closer to the city and also play for free, Mike Storrs recommended Adams Hollow in Brighton, Colorado. Though flatter and part of a desert landscape, the course still has trees and interesting use of elevation. Storrs said, "It has the best variety of shots and variations on layout of any permanent course in Denver." For a full tour, you can watch this course overview from Black Kite. 
Other notables1: Bird's Nest Disc Park (Arvada, CO — 30-minute drive from Denver city center)
THE LOCAL ROUTES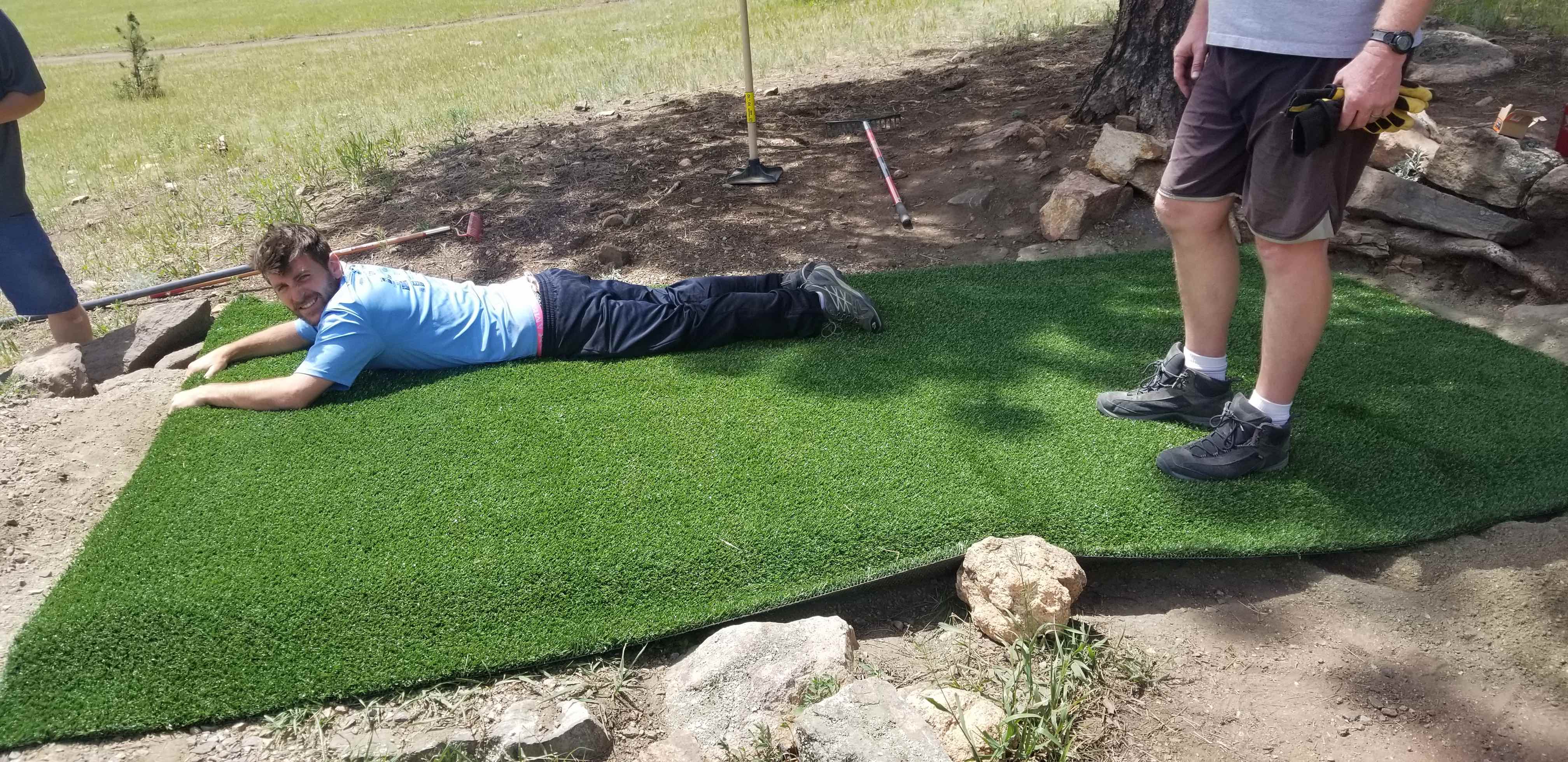 Gear: 20 minutes south of Denver city center in Englewood, Colorado is where you can find Fly Green Disc Golf, which says it's "Colorado's largest disc golf store." If you're a little northwest of Denver, 9908 Disc Golf Sports Center in Arvada is the spot for new gear. You can check out more of the area's disc golf equipment retailers in the UDisc app's disc golf shop directory (see how to do that here) or on our Stores website. 
Guides: Both McMahon and Storrs recommended hitting up the Mile High Disc Golf Club's Facebook page for finding advice and maybe a tour guide in the Denver area. For those interested in the courses down the 285 corridor, Storrs advised dropping the good people of the Foothill Flyers Disc Golf Club a line.
Leagues and Weeklies: You can find UDisc Leagues in the Denver area here.
Chow Down and Drink Up: Like #8 Cincinnati, Denver has its own take on chili. Its version doesn't include pasta, but pork and prominent use of green chili peppers. From our research on the topic, it seems like opinions on the best places for this regional delicacy can get pretty heated. Therefore, please note it's only the opinion of Storrs that the best place to get a bowl in Denver is Burritos & Company. Being a vegan, McMahon obviously had a different recommendation on where to get eats in the city, and he said the vegan and vegetarian dishes (and excellent happy hours) of City o' City are tasty enough to make anyone happy.

If you like your eats with local beer, Storrs said the Oskar Blues-owned CHUBurger and the rotating food trucks at New Terrain Brewing Co. could be just up your alley. For more beer options, check out this list from Eater Denver.
1. This quote from Storrs is an informative addition to the Course Highlights section: "In the past five years we have lost arguably the two best courses In the metro area with Johnny Roberts (Old Layout) and Colorado Heights University (CHU) going away or being redesigned."
What city is #4? Find out.
Looking for great destinations outside the USA? Find the Top 5 Disc Golf Cities — International here.