Ale Disc Golf Center is near Gothenburg, Sweden, the country's second-largest city. The private, pay-to-play facility with three courses – a pro-level, an advanced/intermediate level, and a beginner-level – was open to the public from 2016 through March 2021. During that time it gained a reputation as one of the best places to play disc golf in the world. In our 2020 list of the World's Best Disc Golf Courses, Ale was seventh.
When Ale's then-owner announced that the Center would close in 2021, it was a second huge blow to the Swedish disc golf community in a short span. Just the year before, what had been the world's top disc golf course, Järva, had lost a number of its beautifully and painstakingly landscaped holes due to the city of Stockholm constructing a graveyard.
Additionally, Ale's closing led to increased traffic on the Gothenburg area's already crowded disc golf courses and left experienced players with no great option.
But now it's time to break out the meatballs and celebrate! Ale Disc Golf Center has new ownership, and the plan is to have the facility open again by early 2023. Just how early depends on the results of a Kickstarter campaign, which is aimed at funding the labor and equipment needed to get the course back to its former world class standards.

Below you can learn more about why Ale closed and the goals of its new leadership in the short and long term.
Why Did Ale Disc Golf Center Close?
Jonas and Camilla Grundén started work on the Ale Disc Golf Center in 2013 and opened their first course three years later. A few years after that, the couple separated, but the Center continued to operate. Around this time, an application Ale Disc Golf Center submitted to the Professional Disc Golf Association to host the Pro Disc Golf World Championships – an event that's never taken place outside of North America – wasn't accepted, which was a big disappointment to all involved.

In late November 2020, Jonas announced that "after 18 years of nonprofit work as a governing member of my local disc golf club, 15 years nationally, 10 years internationally, and eight years with Ale Disc Golf Center, the journey is over" and said Ale would close in March of 2021.

To learn more about what went into building and opening the course, you can read our overview of Ale's history from 2020.
Camilla, now with the surname Jernberg, is currently a course designer with DiscGolfPark and created the well-rated pay-to-play Uspastorp DiscGolfPark that's just a kilometer/half-mile away from Ale.
Who Owns Ale Disc Golf Center Now?
Vincent Schaffler, an entrepreneur from Varberg (about an hour south of Gothenburg by car) who loves disc golf, now owns Ale Disc Golf Center. He got word in October 2022 that his bid for the Center was accepted. The property is 36 hectares/90 acres and cost around 12 million Swedish Krona, which is a bit under $1.2 million USD.
Schaffler was encouraged to buy the property by Erik Mellgren and Simon Terbrant Säfström, who organize disc golf tours and tournaments throughout Sweden. Though Schaffler owns the complex, he's put Mellgren and Säfström in charge of it and the efforts to bring it back to life.
What's So Great About Ale Disc Golf Center?
Though it's becoming more and more common, multi-course disc golf complexes were extremely rare when Ale opened just six years ago. But the magic of Ale comes from more than its hole count.
You can read detailed descriptions of Ale's Yellow and White courses (and find video footage of holes) in our feature post on the complex from 2020. In short, though, people love Ale because it offers just about everything. It has a diverse set of challenging but fair holes that include elevation changes, a creek, both tight and wide wooded fairways, open shots where discs can just soar, and a truly epic downhill shot.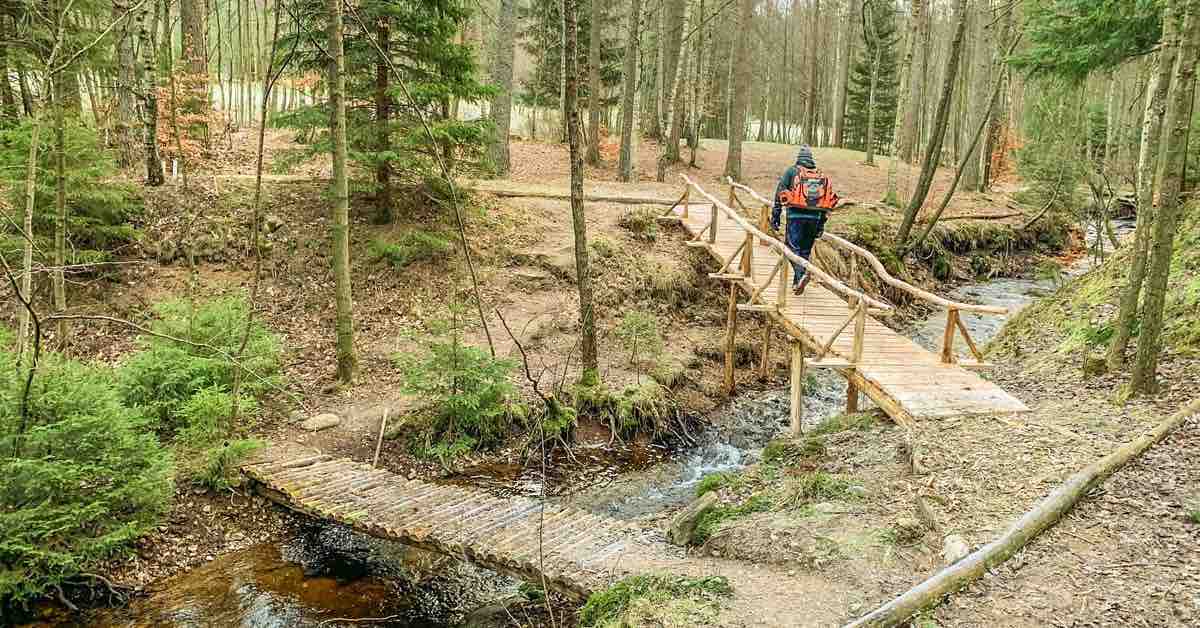 And you get all of this on one of the largest properties reserved specifically for disc golf anywhere in Europe.

But you don't have to take our word for it. Linus Carlsson, Sweden's best player who's currently one of the top 25 disc golfers in the world, heaped praise on the complex.

"I haven't heard anyone say anything bad about the courses, and, personally, I think it's world class – especially the White course," Carlsson said. "I would put the White course in my top three ever played."
What Needs to Happen Before Ale Reopens?
Ale was still a relatively young course when it closed, and the lack of maintenance for over a year and a half allowed the grass to get high and small trees and other growth to encroach on fairways. Most tees and other infrastructure need to be repaired to assure player safety and enjoyment, too.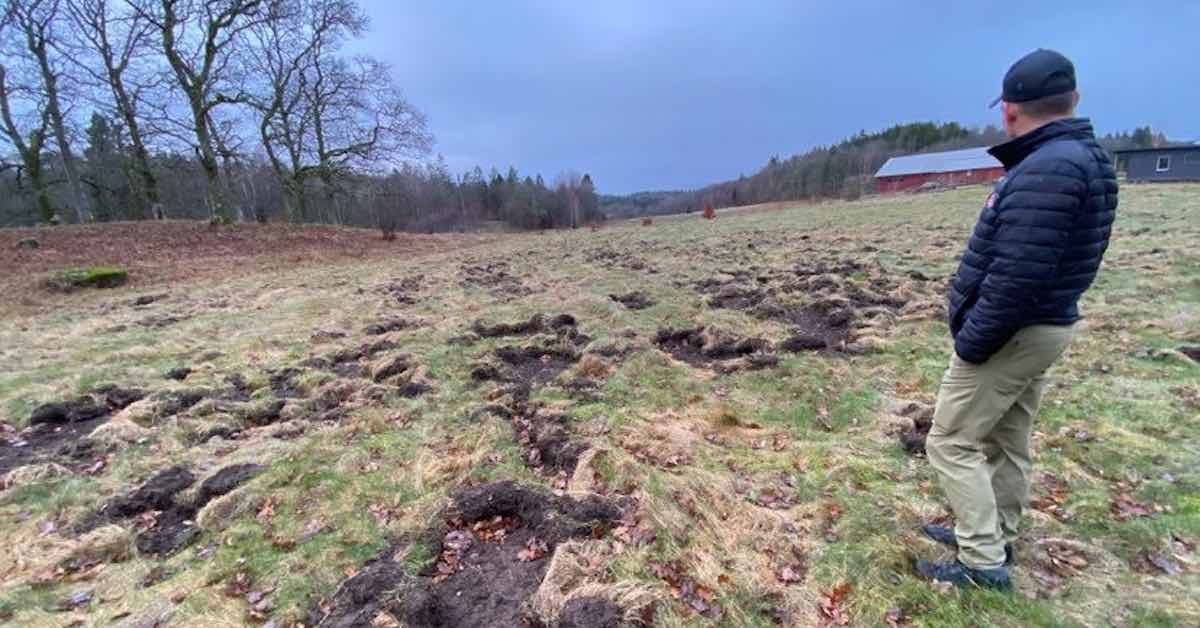 Ironically, a bit of upkeep that did happen while the course was closed caused one of the biggest issues. The fairways of two holes were mowed when the property was shown to prospective buyers, and wild boar find short grass in a rural space like Ale particularly attractive. Those mowed fairways are now full of deep ruts made by foraging boar.
"Many people think it should be simple to just open up the course, but it's not," Mellgren told us. "It needs to be safe and look pretty good, and there's a lot to do."
If the Ale team's Kickstarter is successful, Mellgren said they should be able to afford enough equipment and help to open both courses on April 1, 2023.
What's Next?
On a local scale, plans are already in the works to use Ale as a site for regular trainings for juniors, women, and other players at all levels. Mellgren emphasized that these would be true trainings focusing on specific skills and not just excuses to play casual rounds with a group.

In terms of competition, Ale has already committed to hosting the 2023 Swedish National Disc Golf Championships taking place in August, and they hope to build toward holding large-scale international tournaments, too. Mellgren said a Pro Worlds bid is on the list of long-term goals.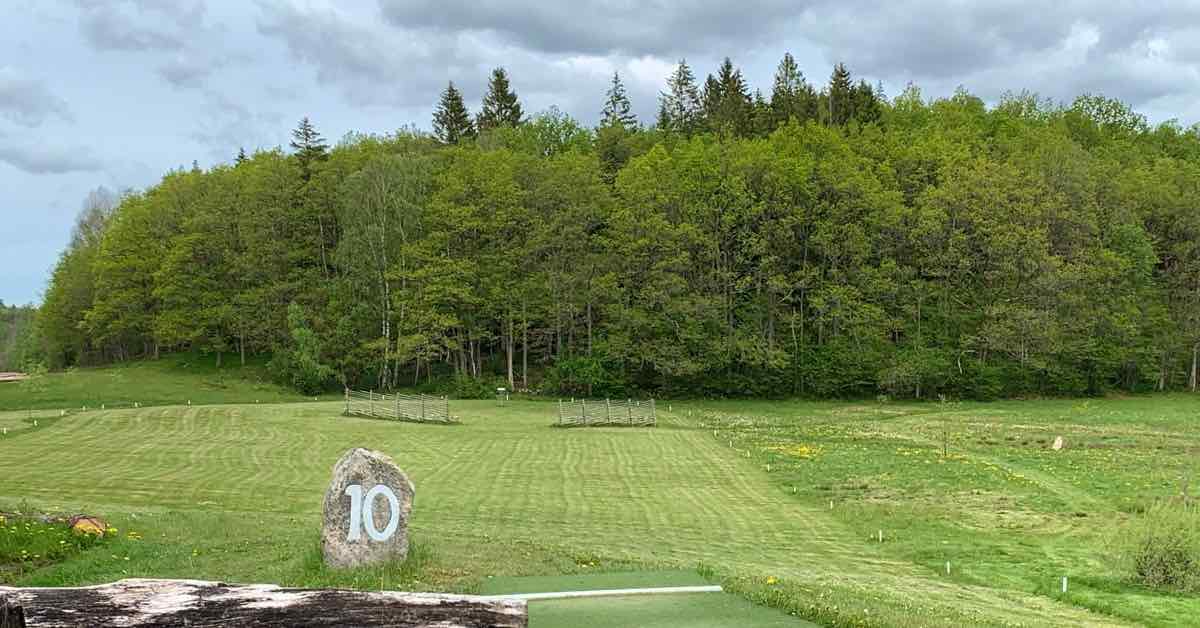 Perhaps the most exciting news for the general public is that within a few years, Ale could be home to yet another course. Mellgren said the space exists, and if it's something that would improve customer experience, it's something the Ale team would love to make happen.
For those who'd like to support the efforts to reopen one of the world's premier places to play disc golf, you can check out Ale Disc Golf Center's Kickstarter campaign.