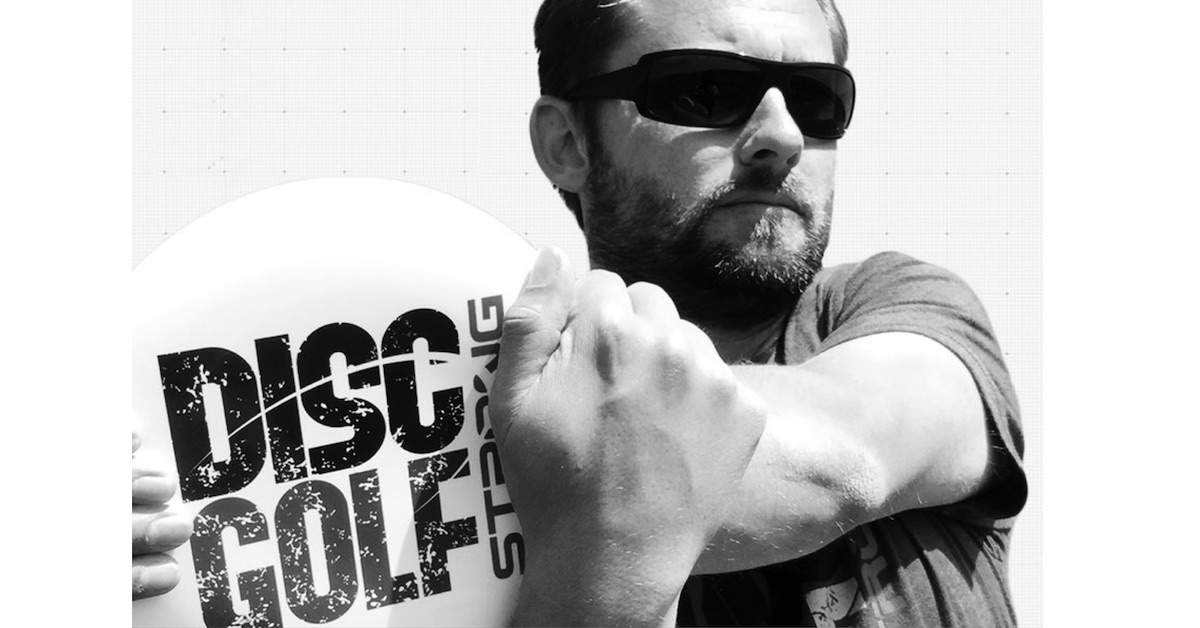 Most everywhere, restrictions on going out are getting tighter as the gravity of the pandemic becomes clearer. For many of us, that means far more time spent in our houses and own backyards. 

But Seth Munsey, owner and athletic performance coach of Disc Golf Strong, wants disc golfers to know that sheltering in place doesn't have to mean sitting in place. In fact, introducing even small doses of fitness routines into your day can be mentally, as well as physically, rewarding during these times.

Once each month, Munsey contributes a fitness tip to our Release Point newsletter, and the tips in the next section are in one that's going out to our subscribers today. We're releasing it as an article on the blog to let those who aren't subscribed see what they've been missing out on.

Along with our Disc Golf Strong tip, the newsletter helps you keep up with our latest article releases and news about UDisc and UDisc Live. Previously a monthly newsletter, it will now reach subscribers twice a month as we ramp up content to keep you in touch with the disc golfing world throughout the world crisis.

Sign up in the gray area that says "SIGN UP FOR THE RELEASE POINT NEWSLETTER" at the bottom of this article and never miss a Release Point article or Disc Golf Strong fitness tip again.
Tips from Seth Munsey of Disc Golf Strong

In these uncertain and rapidly evolving times, it can be challenging to find both the physical and mental space to exercise. If sitting on the couch watching Jomez videos all day requires all the mental energy you can muster, I'm definitely not going to judge you.
I would, however, like to encourage you to find ways to fit movement into your day. It doesn't have to be a lot, or even come anywhere close to "crushing you." Just find different ways to get your body moving and sprinkle it in throughout your day. Three to five minutes of physical activity done a few times a day will add up. 
In the health and fitness profession we like to say, "Movement heals." You were made to move. Both your body and mind respond positively to physical activity. It's most likely one of the reasons why you love playing disc golf so much. It feels good to be active!
The brain releases chemicals called endorphins during physical activity. Endorphins help to reduce the perception of pain in the body and also trigger positive feelings. Who doesn't need more of that right now?
A few simple ways to get your body moving include:
1. Squatting down to a chair and standing back up for 10-20 repetitions before you sit down to eat or watch TV.



2. Knock out a few pushups on the floor or kitchen countertop before you open the fridge or make yourself a meal.



3. Do a few shoulder taps and and glute bridges while you are on the floor playing with your kids or pets.  If neither occupy your home, then do it just because it's good for you! 


4. Learn the Turkish Getup exercise. This is my favorite exercise and can be done without any equipment and with minimal space requirements. We are in the middle of a 15-day Turkish Getup Challenge in the Disc Golf Strong Fitness Community and people are loving it. Don't have an Facebook account?  You can follow along on our YouTube channel as well!

 
5. Go for a ruck. What is that? Rucking is essentially hiking with a weighted pack on your back. Take your disc golf bag (a backpack works as well), add a little load to it, and go for a hike! It translates to what we do in disc golf, and it's good for you! I program it for all my Pro Athletes. Nate Sexton just tagged me in a video of him taking his daughter for a ruck the other day! (Of course, only go rucking if local ordinances allow for it.)
I hope you were able to find some encouragement and reasoning to get up and get your body moving. I know you can't wait to get back out on the course. I'm right there with you. With a little movement done every day, you can make sure your body is ready to meet the physical demands you are going to be putting on it as soon as we are given the green light to hit the course.
If you are looking for more exercises you can do at home that transfer over to disc golf, check out our Disc Golf Strong app on your phone.  There is an exercise library of over 400 videos you will have access too. If comprehensive training programs are what you desire, then you can always test out the DGS Inner Circle, which is only $1 right now for the first month.
Stay Healthy, Stay Smart, Stay Safe, and Stay Strong. 

Don't forget to sign up below for the newsletter to get tips like those above monthly and to stay up-to-date on all Release Point articles.