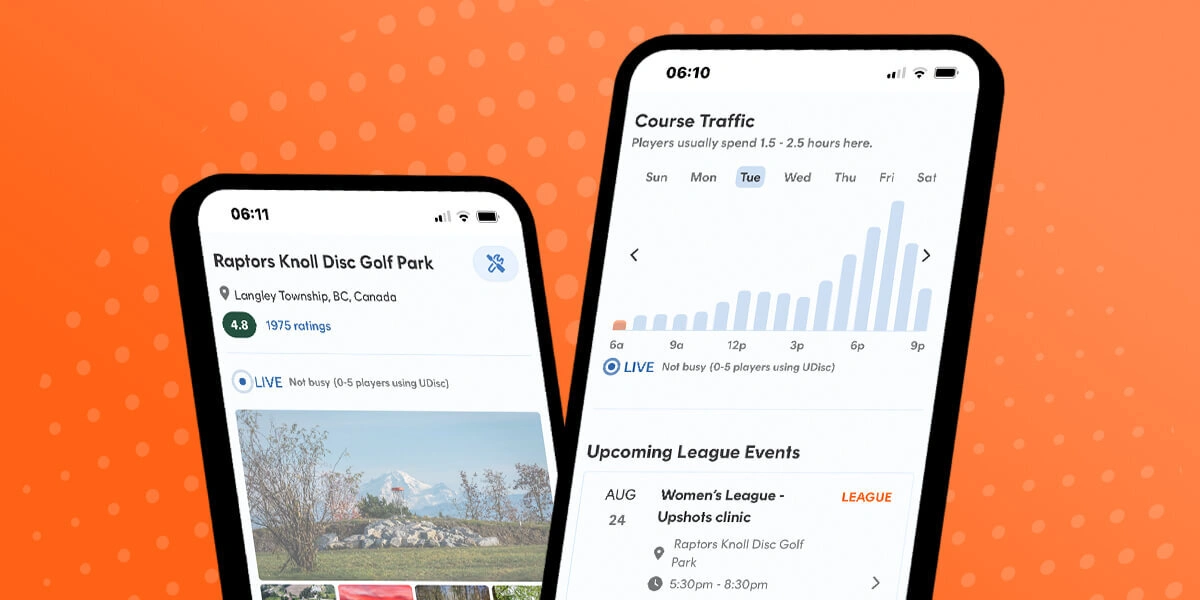 We all know disc golf courses have gotten busier in recent years. And we also know that, as much as you love disc golf, you've got other things to do.
Things like not waiting to tee off when you get to the course.
That's why real-time Course Traffic is the latest addition to UDisc. Instead of getting stuck behind crowds or accidentally running into the doubles league you swore was tomorrow, you can plan your next trip to the course and get the green light to start carding birdies.
How Do I See Course Traffic on UDisc?
Course Traffic is available to subscribers of UDisc Pro – it's a way for us to thank you for your support of the app. Make sure you're logged into your UDisc Pro account, then go to the Courses tab and click on a course listing. Below the photos you will see a strobing LIVE beacon with the number of players using UDisc on the course. Tap that beacon, or scroll down past the course photos and "Before You Go" section, to see a histogram of historical traffic and the real-time bar in comparison.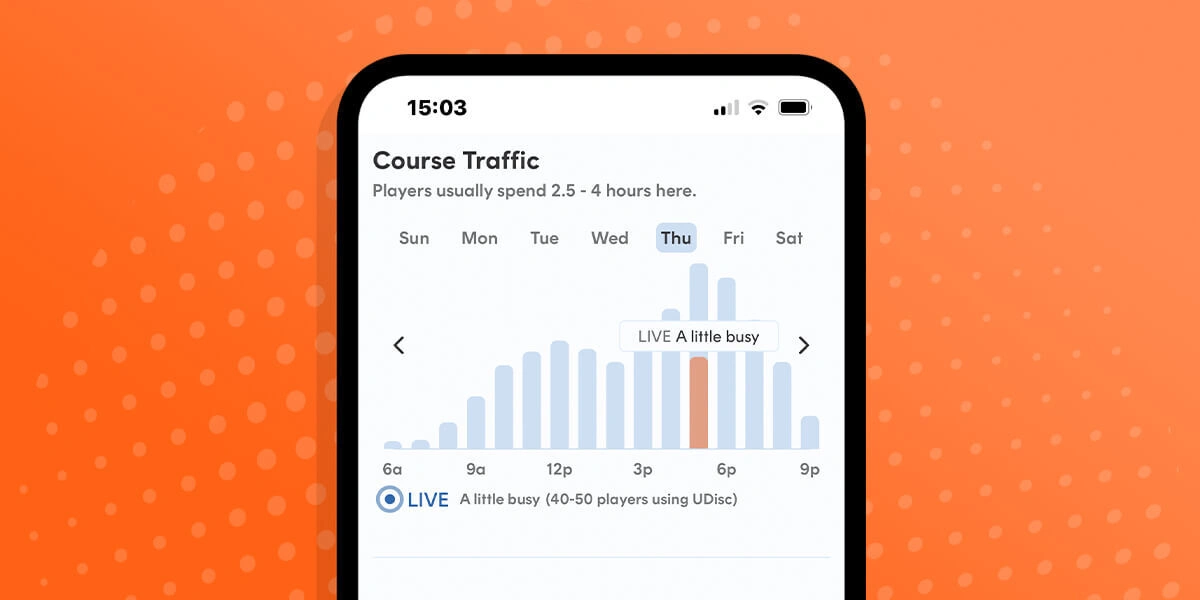 You can also access Course Traffic through your web browser. If you navigate to a course on your computer, Course Traffic will be on the right side of the screen below the location and directions.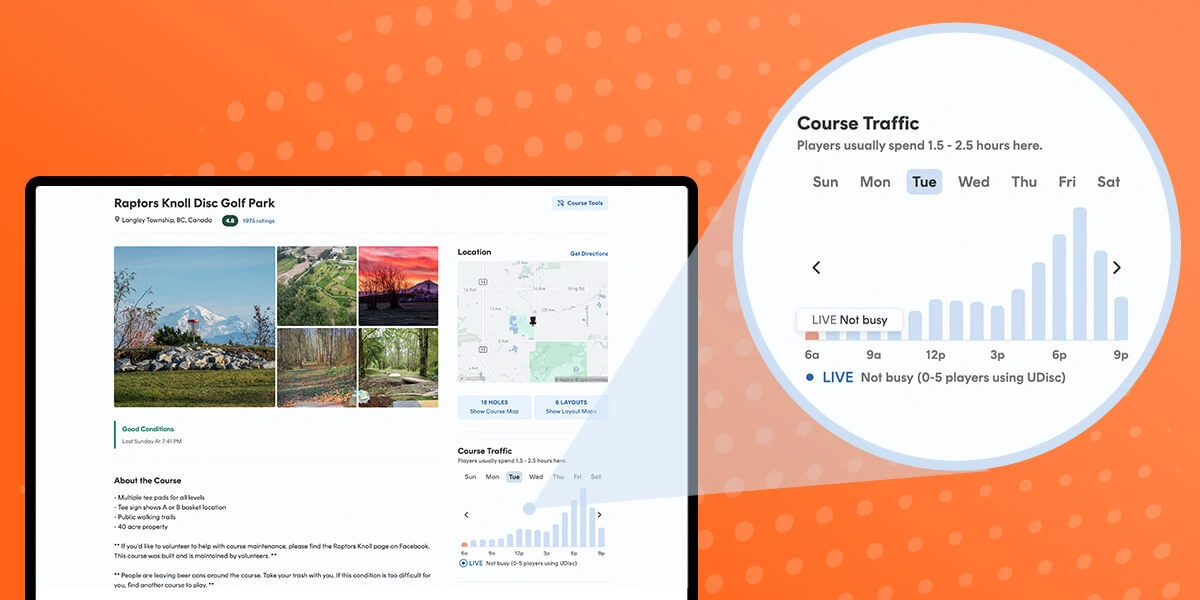 How Does Course Traffic Work on UDisc?
Course Traffic leverages the same real-time information used to power CardCast, UDisc's instant score syncing technology. If you keep score as you play, you'll be reflected in our Course Traffic numbers anonymously.
At the same time, we know not everyone uses UDisc (weird, right?). In fact, in 2020 we pegged the number at about one in five rounds being scored with the app. That'll vary based on location, but we've taken this into account in two ways:
The height of the historical histogram bars reflects the potential for more players to be on the course.
The LIVE indicator notes the number of players using UDisc. It's an important distinction, and we'll continue to monitor Course Traffic to see if we need to make any adjustments.
In order to enhance Course Traffic's accuracy, we'd encourage you to get your friends to keep score on UDisc. And if you get to the course and feel like something is just way off, please contact our help desk.
What Else is New on UDisc?
Course Traffic is just one of several additions to UDisc this summer, including: