Editor's note: As of October 1, 2021, PDGA membership benefits do not include a free upgrade to UDisc Pro.
For those who don't know, a PDGA membership allows you to earn a player rating and points at PDGA-sanctioned events. Members in North America and some other parts of the world will also save money by not paying an additional fee for non-PDGA members at PDGA-sanctioned tournaments. Membership fees also support the many, many things the PDGA does to grow and support disc golf across the world.

And if you're a UDisc user—free or Pro—you can get a discount when you sign up for a new PDGA membership. Even better, if you happen to have the free version of UDisc, a PDGA membership will automatically make the upgrade to UDisc Pro free.
How Do I Get The Discount?

1. Click this link on your phone or check your Profile tab in UDisc.
2. If you aren't already a PDGA member or haven't synced your UDisc account with your PDGA membership, you should see a rectangular button at the top of the page reading, "Join the PDGA - $5 off."
3. Tap the button and it will open up in the PDGA website where you will see a coupon code in an orange banner at the top of the page.

If you don't see the button after following these instructions, reading this UDisc help article will give you more assistance.
Once I'm a PDGA Member. How Do I Get Free UDisc Pro?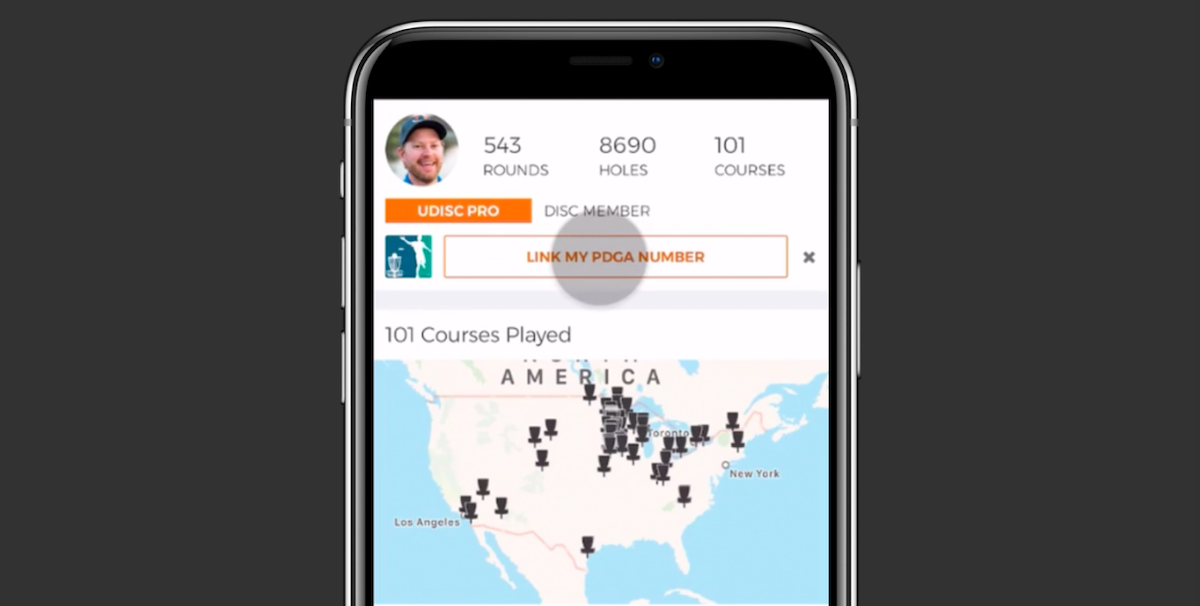 1. Install the UDisc app from the App Store or Google Play Store (it's free to download).
2. Open the Profile tab in the app and select Link my PDGA Number.
3. Enter your PDGA membership ID number. You'll receive a verification email to the same email address that you've associated with your PDGA member account.
4. Click the verification link in your email, and then open the UDisc app again.
5. From the Profile tab, tap on the "Refresh" button next to your PDGA number
If you never received any verification email, please note that it goes to the email address associated with your PDGA membership account (which may be different from your e-mail associated with UDisc). Feel free to reach out to help@udisc.com, and our team will be happy to help you to verify your PDGA membership manually if you're not able to access the verification email.
Renewing PDGA members also receive the benefit of UDisc Pro. It may take about an hour to automatically link up your PDGA renewal with your UDisc Pro account, but then you'll see the renewal applied. If you've never attempted to link up your PDGA membership with your UDisc Pro account, then please review the five steps outlined at the top of this section.
When your friends sign up for the PDGA, you can actually also upgrade their profile within UDisc to reflect that.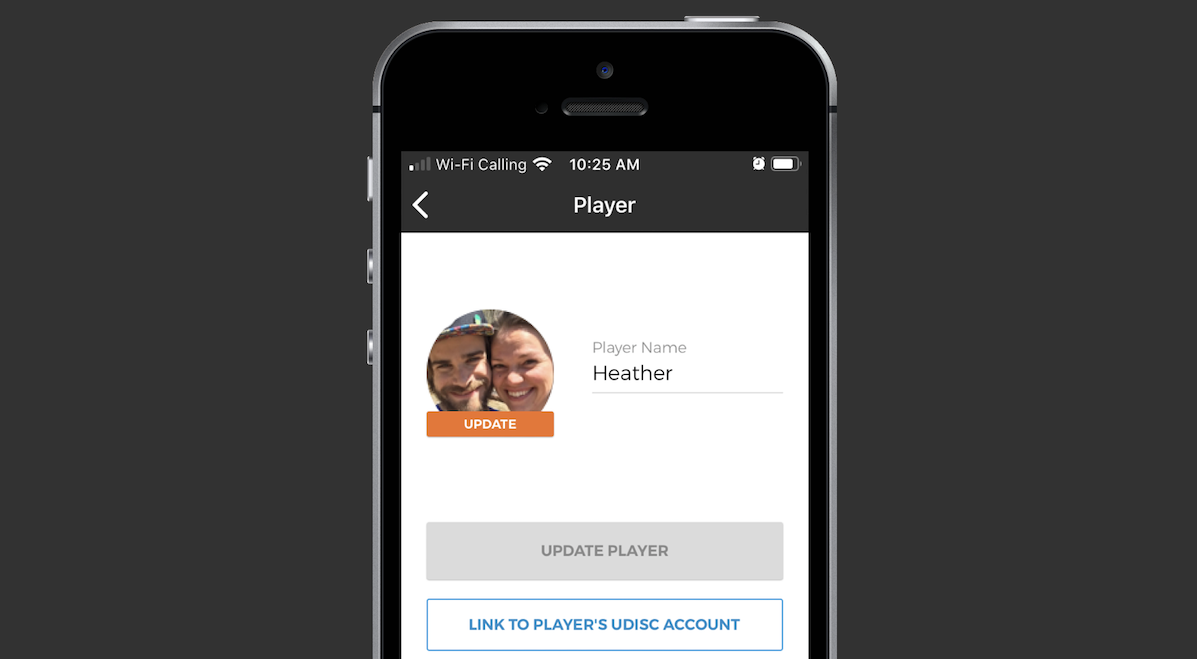 Just go to the More tab and then select Players in the app. Once you've chosen the player, tap "Link to Player's UDisc Account" from which point you can enter your friend's PDGA membership ID number. As PDGA members in UDisc Pro, your friends will enjoy unlimited scorecards, leaderboards, and scorecard syncing for when you play a round together.