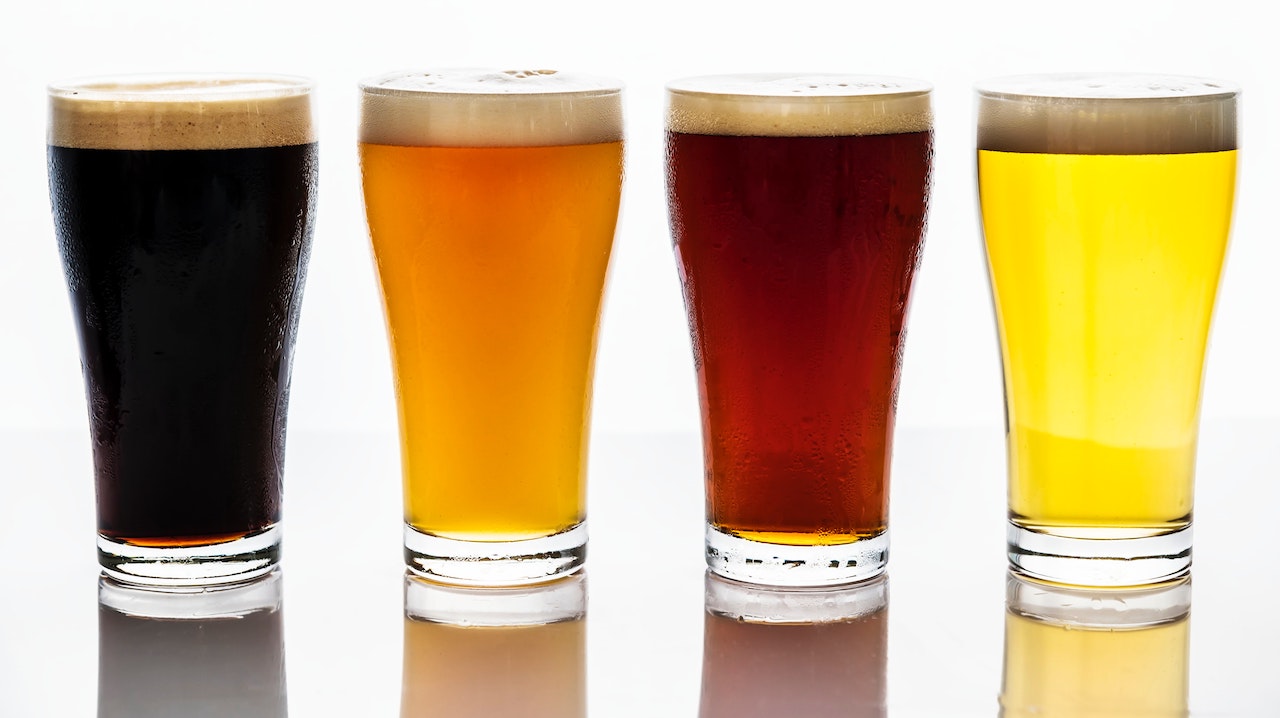 Though relatively short, the histories of both disc golf and craft beer in the U.S. are as rich as a chocolate stout (or, if you prefer a disc golf reference, as rich as that million-plus deal with Discraft will make Paul McBeth). Another feature those histories share is a strikingly similar timeline of growth.

For examples of those similarities, consider some of the parallels from the 1970s:
Disc golf had the installation of its first permanent course in Oak Grove Park in Pasadena, California, and craft beer had San Francisco's Anchor Brewing (often considered the first post-prohibition microbrewery in the U.S.) introducing bottles of their steam beer, porter, IPA, and barleywine into a beer landscape that had long been dominated by mass-produced light lagers.
Disc golf saw the invention and patenting of its first target with chains, and craft beer saw the Cascade hop—the first all-American hop—come onto the market.
Disc golf experienced the formation of

 

its primary governing body, the Professional Disc Golf Association (PDGA), and craft beer got the passage of H.R. 1337, which eased federal restrictions on homebrewing for private consumption and allowed private citizens to experiment with stronger, classic European styles as well as new, bold flavors.
The resemblances didn't end with major foundations being laid in the 70s, either. In the 80s, both saw the creation (or entry into their specific market) of seminal companies like Innova and Discraft on the disc golf side and Sierra Nevada and the Boston Beer Company (best known for Samuel Adams) for craft beer. In the 90s, both enjoyed relatively steady, though not explosive, growth. Then, during the Great Recession, the explosions came.
Within the last decade, disc golf and craft beer have charted huge growth at paces that are greatly alike. As PDGA memberships have skyrocketed, so have numbers of U.S. brewery employees. PDGA event numbers and the number of U.S. breweries have followed that pattern, as well. The visuals below show the intriguing likenesses in the trajectories of those stats.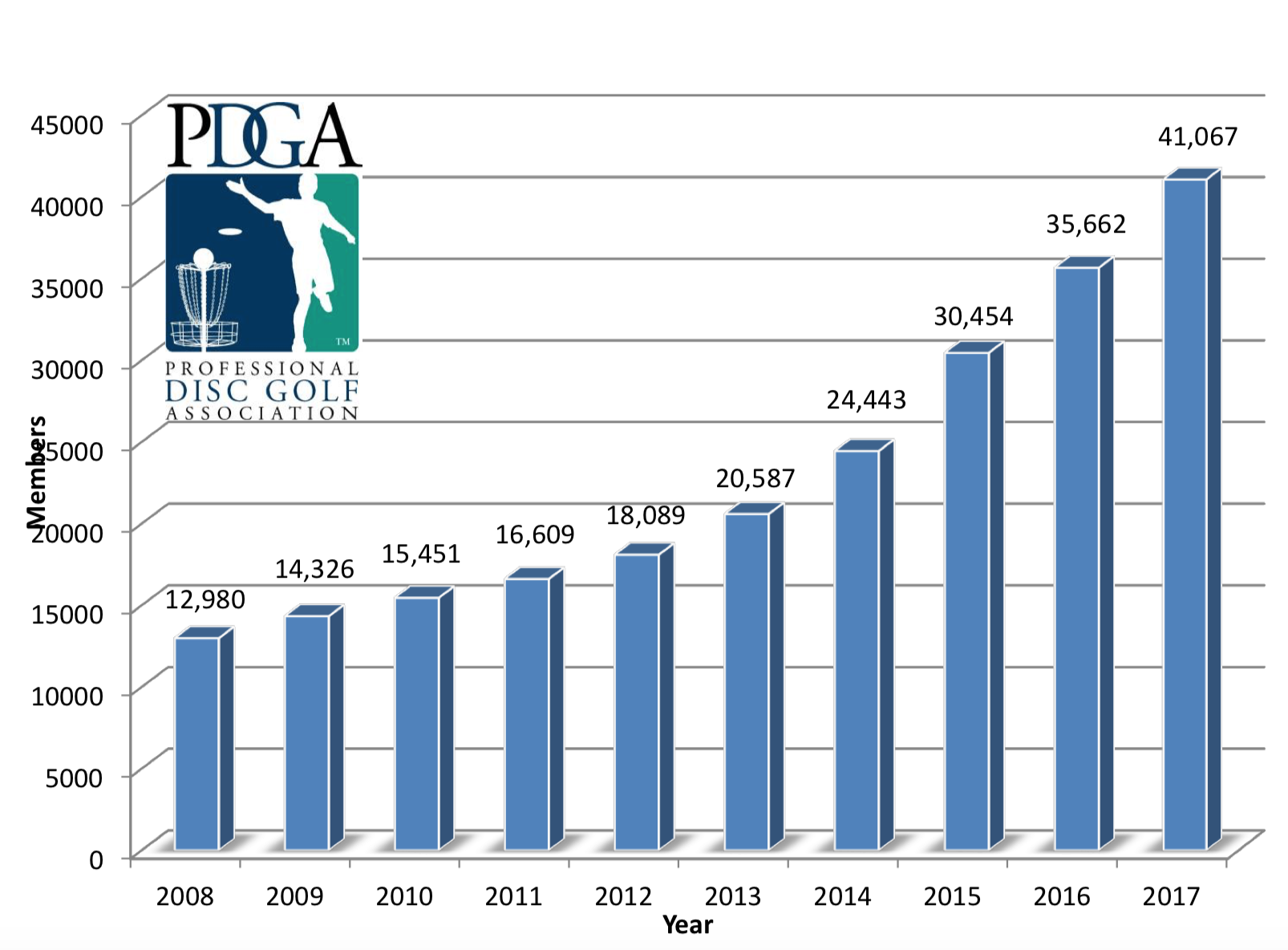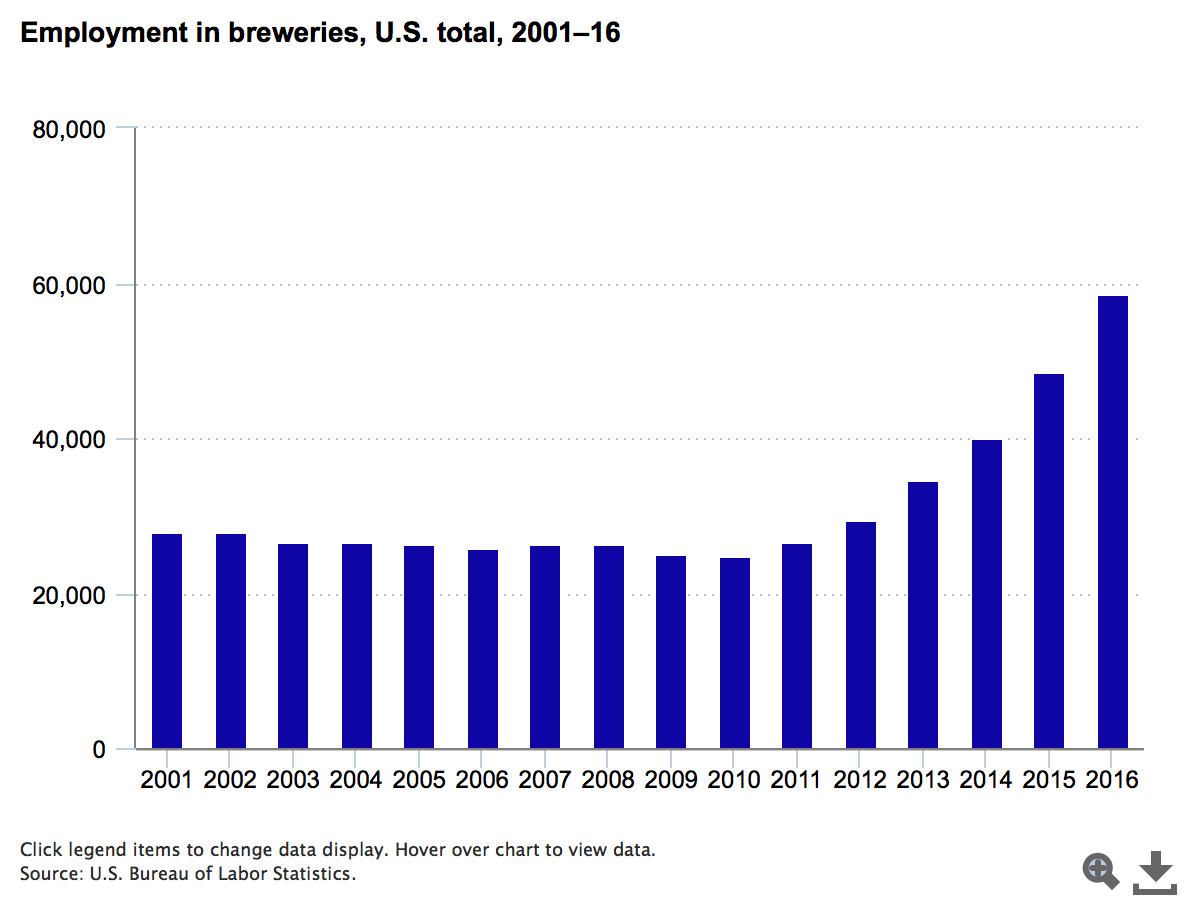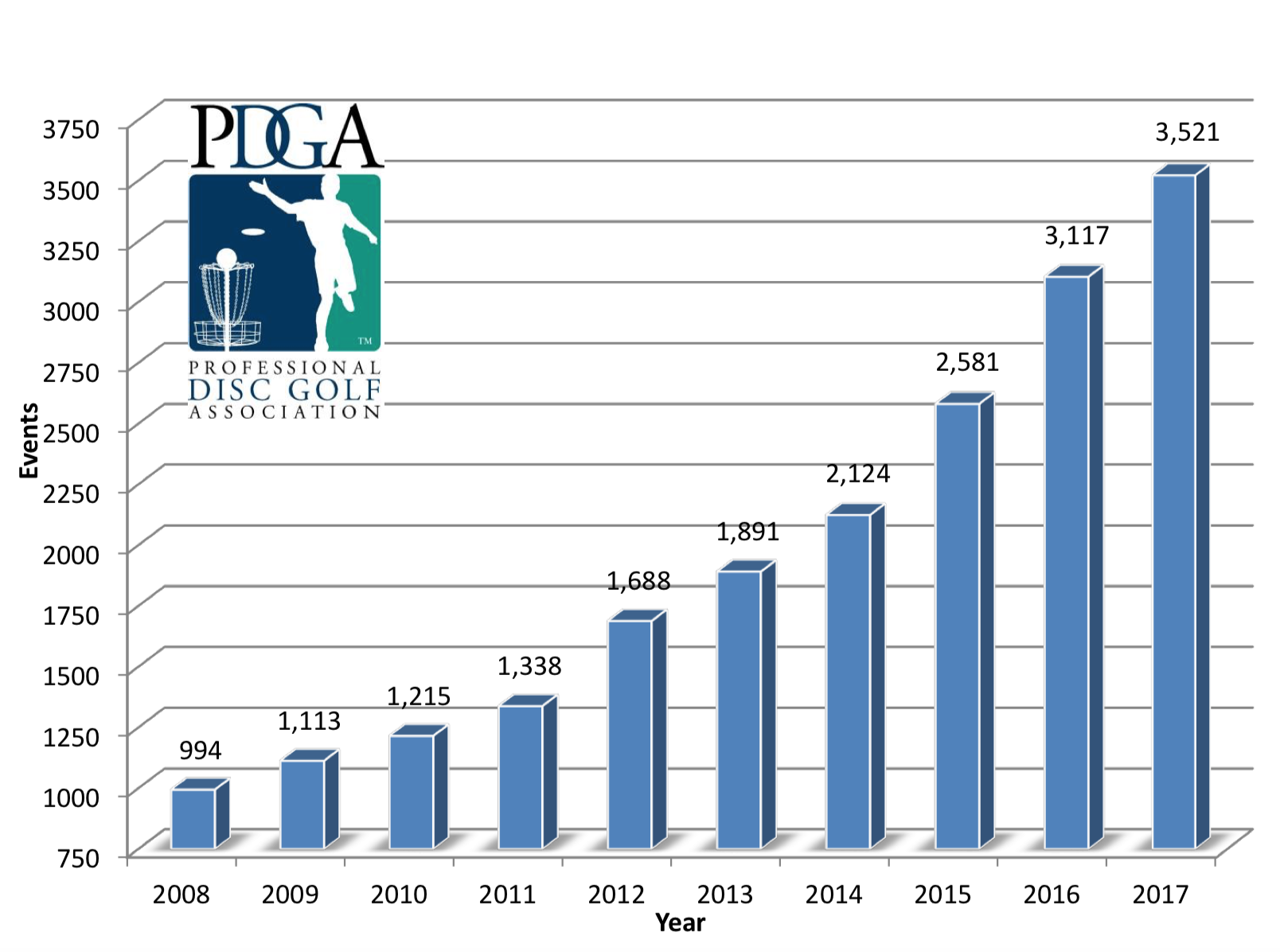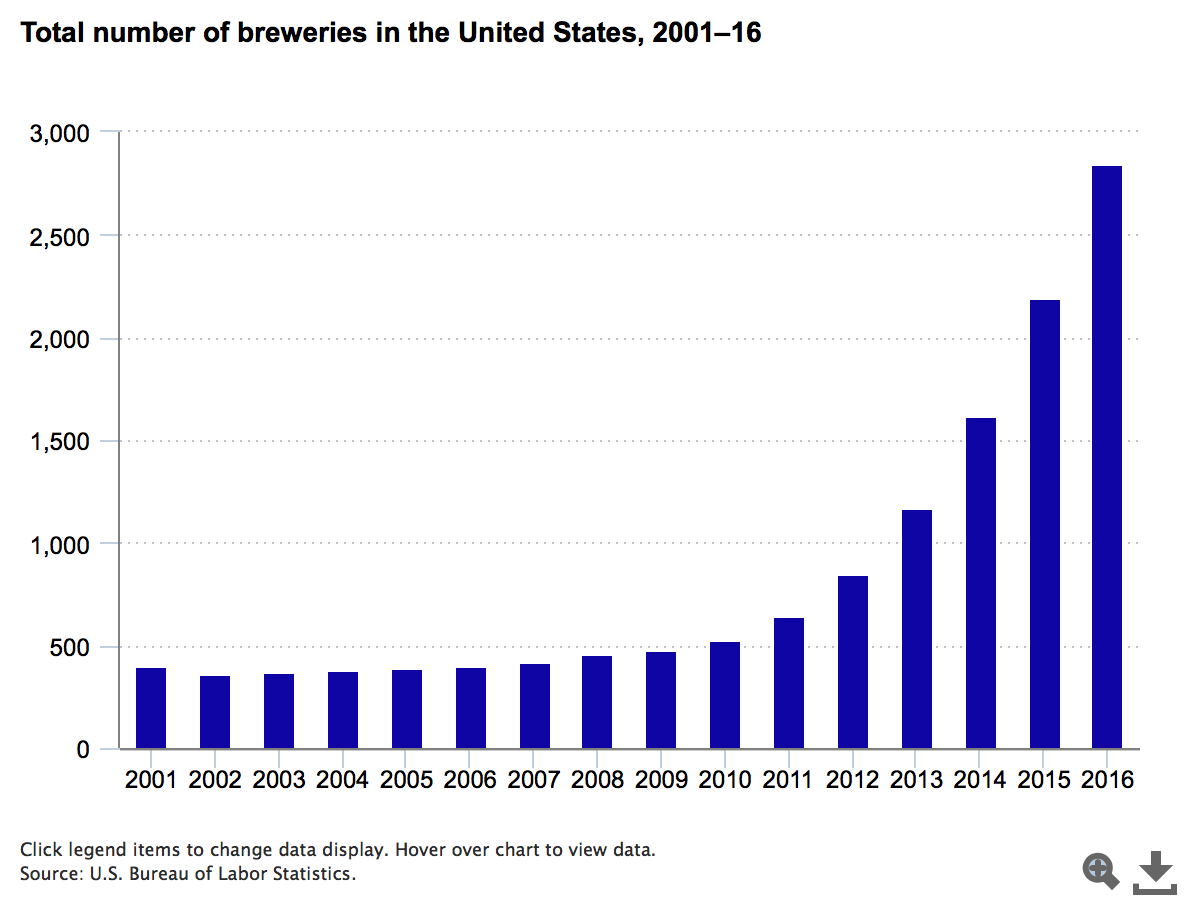 Now, all these stats and figures are not meant to suggest that disc golf or craft beer owe their expansions to one another. However, with the two originally fringe movements growing at very similar paces over the last half century and both seeking ever wider audiences, it's not surprising that there are many instances when the worlds of disc golf and craft beer have overlapped.
Here, we've collected a few of those overlaps, from disc golf World Champions who can't imagine a life without craft beer (including two who are transitioning from full-time disc golfers to full-time craft brewery owners) to a man dedicated to growing both craft beer and disc golf in Norway. We also take a look at how some craft breweries have found it beneficial to connect themselves to the disc golf community.
Brought Up To Enjoy Good Beer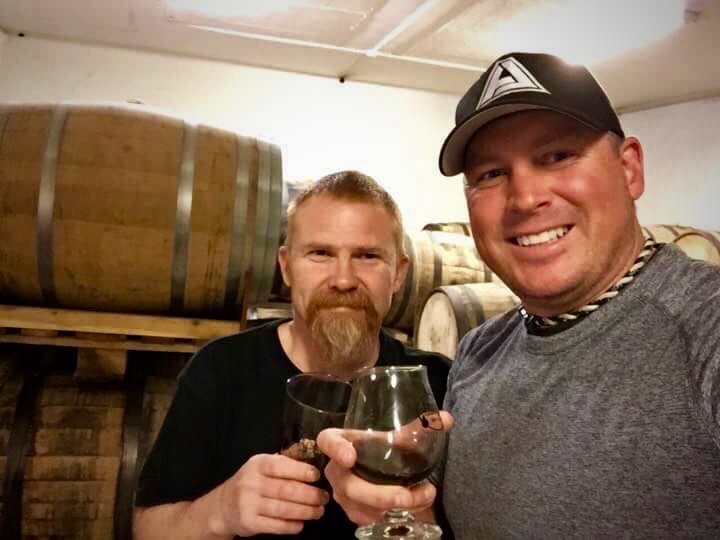 Among many other things, Avery Jenkins is the 2009 PDGA World Champion, the only disc golfer sponsored by two disc manufacturers (Innova and Discmania), and a course designer with DiscGolfPark. He also may have played a wider variety of disc golf courses than anyone else alive; he reached 1,000 in 2018.

What many might not know is that Jenkins is also an avid craft beer enthusiast and has been since the time he was able to legally partake.

"Passion for craft beer started with my father, Leroy Jenkins," said Jenkins. "He was a craft brewer, a home brewer for 15 or 20 years. Coming home from traveling or touring, he'd always have a good IPA on tap. I was brought up to enjoy good beer."
And Jenkins hasn't forgotten that upbringing. As he's toured the world playing, promoting, and teaching disc golf, he's logged visits to over 400 breweries worldwide. He even had the chance to enjoy his shared passions with the woman he's most passionate about, fondly recalling weekends spent in Colorado with his then-girlfriend, now-wife seeking out new courses and new brews.
"We could check off between four and ten breweries in a weekend sometimes," Jenkins recounted.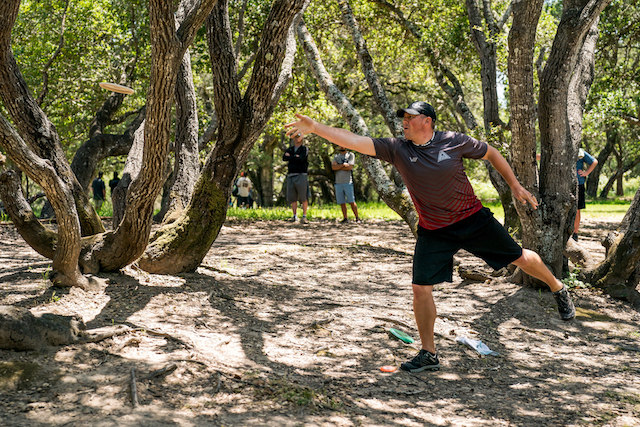 Jenkins has also developed a method of leaving a little bit of a disc golf mark on the breweries he visits.

"Dozens upon dozens of breweries across the country have my autographed disc on the wall," Jenkins said. "I do it to promote disc golf. When people see it and they've never heard of disc golf, they might get interested and want to try it." 
When asked whether he sees connections between disc golf and craft beer beyond just his own enthusiasm for both, Jenkins said he saw "a very strong correlation between good disc golf and good craft beer." He thinks it has a lot to do with similar attitudes within the two spheres.

"Both communities are very down-to-earth and real—they're not an elite thing," he posited. "The common man has access to both disc golf and good beer."
From Beer Guy to Frisbeer Guy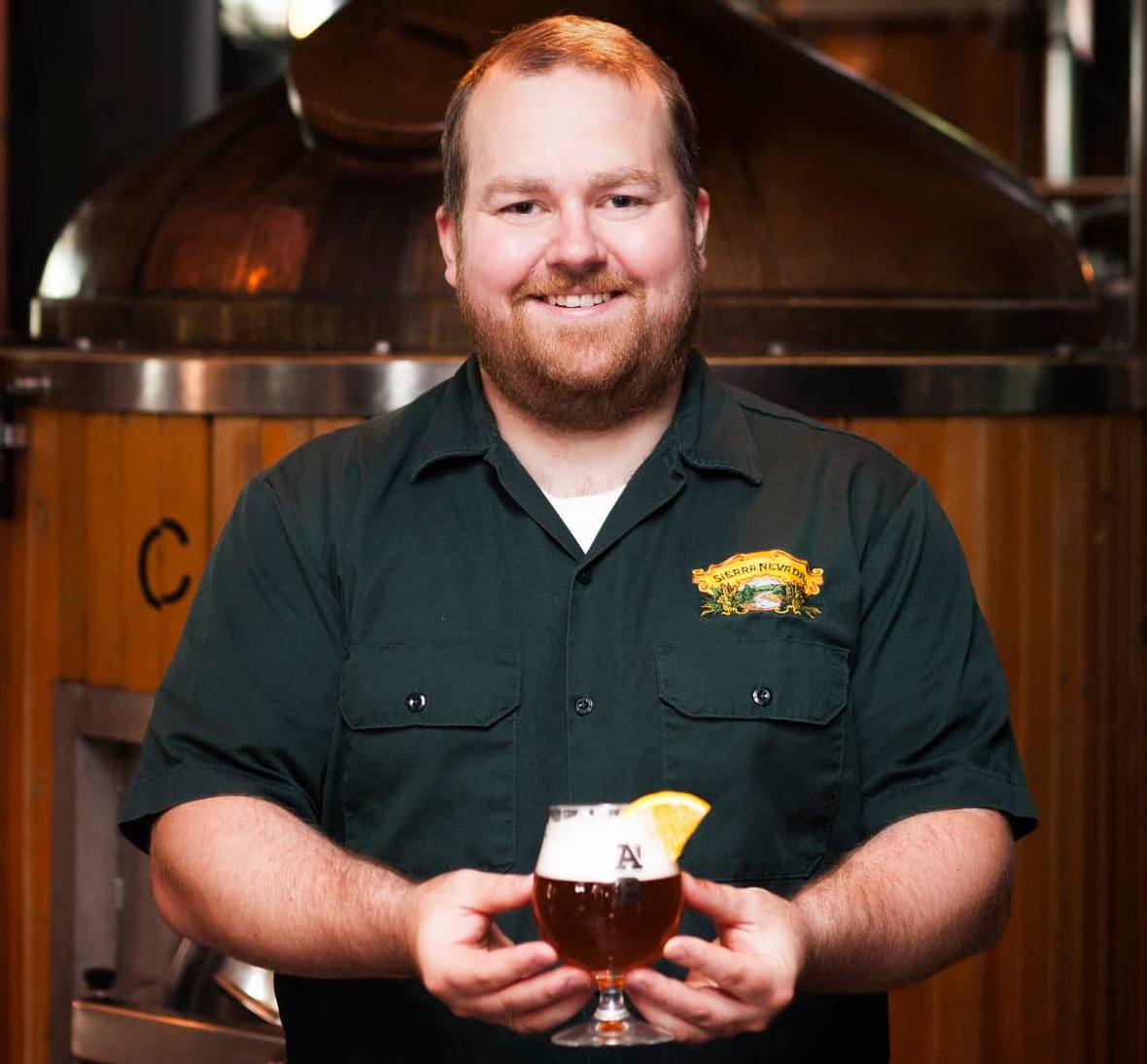 For many, cultivating dual loves for disc golf and craft beer isn't as simultaneous as it was for Avery Jenkins. Jørn Idar Almås Kvig is a perfect example. For most of his adult life, he has been putting much of the considerable energy he devotes to work and hobbies into just one thing: growing craft beer in his home country of Norway and beyond.

Kvig runs Beer Enthusiast, which imports and distributes craft beer, and has created books, blogs, and a YouTube show devoted to high quality brews. He has also recently started yet another venture, Pioner, which mixes the worlds of craft beer and food.
In the midst of all that, Kvig somehow found the time for a round of disc golf in 2015 and liked it. The thing is, he isn't the type to just casually like something.

"I hobby hard," Kvig said. "I started throwing a few discs, and then I started hosting tournaments, and then I became a writer for Frisbeegolf Norge [Disc Golf Norway]." Kvig is also the co-host of the European-focused disc golf podcast The Perfect Flight.
When considering his quick conversion from just a beer guy to the "Frisbeer Guy" (Kvig's vlog moniker), Kvig thought there were very clear reasons why the same minds that fall in love with craft beer are prone to falling for disc golf, too.

"People who are into craft beer and those who are into disc golf are both pretty open to new things—they're alternative," he said. "Craft beer got started and was founded on pure passion for flavor, innovation, and experimentation. And I think there's a really good argument that disc golf started the exact same way. It was started by the desire to have fun in a more structured way. You might could call it a desire for freedom or at least something outside of the standard."
Brewing Up A More Stable Lifestyle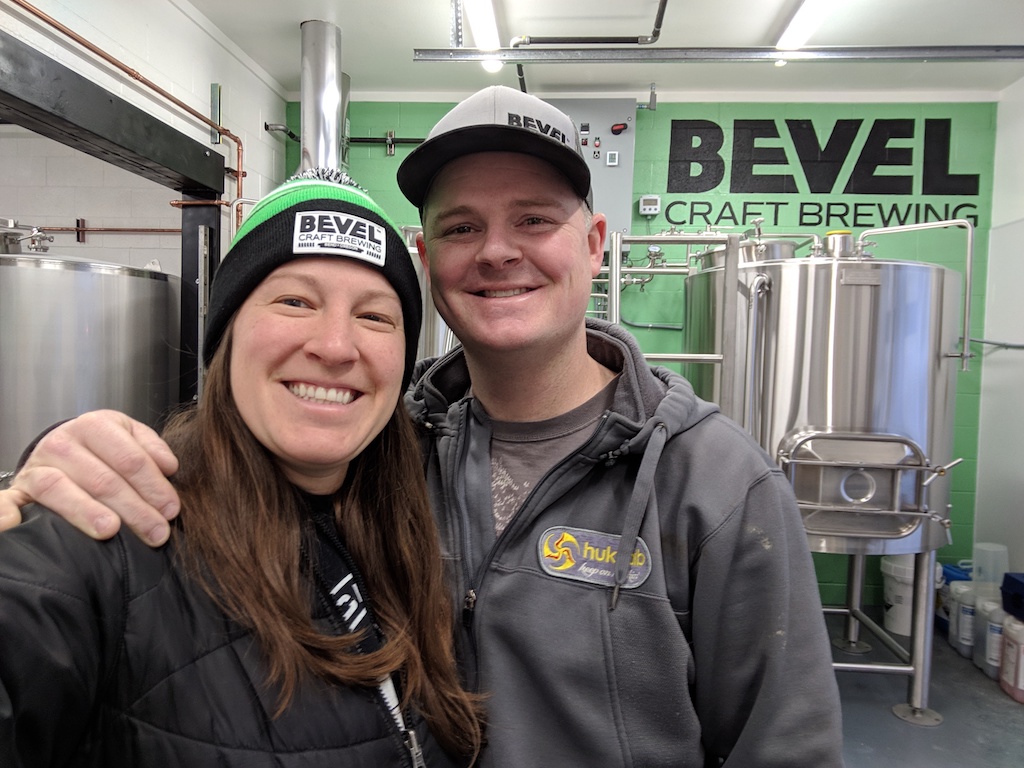 While Kvig offers an example of someone in the craft beer business finding disc golf, the husband and wife pair of three-time PDGA Open World Champion Nate Doss and four-time PDGA Open Women World Champion Valarie Jenkins (who preferred to be referred to by first name in this piece) are an example of the inverse progression. After many years of touring the professional disc golf circuit, the two have decided to put down roots and are in the midst of building their own brewery and taproom, Bevel Craft Brewing in Bend, Oregon.
While Valarie is the sister of Avery Jenkins and, like him, was aware of craft beer from an early age, Nate had to be converted from what Valarie called his "light beer on the beach" ways. The first major step in that conversion came at a bar in Cleveland at the hands of none other than Nate's father-in-law, Leroy Jenkins, the same homebrewing and craft beer enthusiast who taught Nate's wife and brother-in-law to enjoy small-batch brews.

Valarie recounted that Nate and her father were standing at the bar considering what to order and after asking Nate a few questions about his beer preferences, her father posed a question.

"My dad looks at him and says, 'Do you even know what a hop2 is?'" said Valarie.
"Of course Nate had no idea," she continued. "So my dad ordered a beer for him, and the beer he ordered was a Dogfish Head 90 Minute IPA. Nate loved it. And from then on, 90 Minute became our beach beer."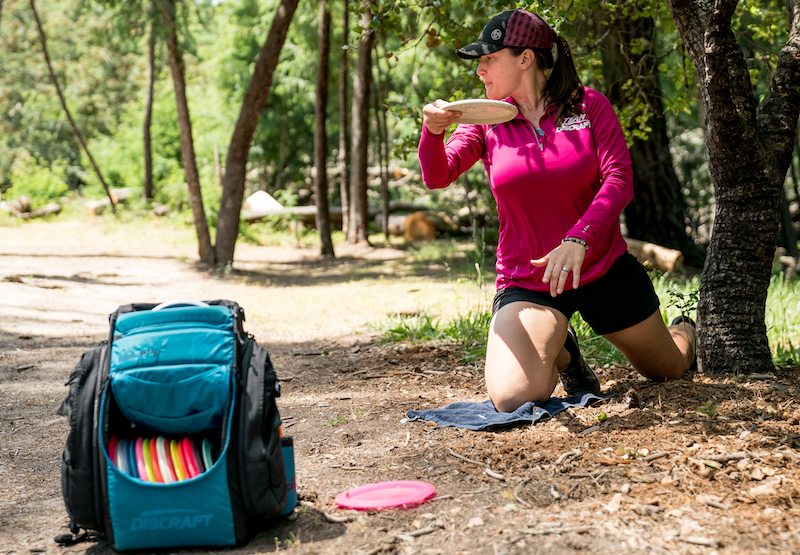 Nate's interest didn't end at just drinking craft beer. He soon moved on to making it and even pushed his father-in-law into new brewing territory. Before Nate joined the family, Leroy Jenkins had always brewed at a facility that had its own equipment and, in Valarie's words, "took care of all the dirty work."
"Nate and I actually purchased the first homebrew equipment my family had owned," Valarie said. "So that was the first time my dad brewed a beer away from the Brew-Your-Own place. So Nate showed him the way in brewing beer as much as my dad showed him the way of finding good beer."
Now, a seed planted at a bar in Cleveland is blossoming into a private, professional brewery in Oregon. And while putting a main profession on hold to start a brewery may sound risky to many, coming from the already unorthodox profession of disc golfing has made the couple see this change differently than most.
"It's a new challenge for us, but we're not as scared as I think most people would be," said Valarie. "We see this as a more stable lifestyle. We've been in one spot for the longest period of time we've ever been."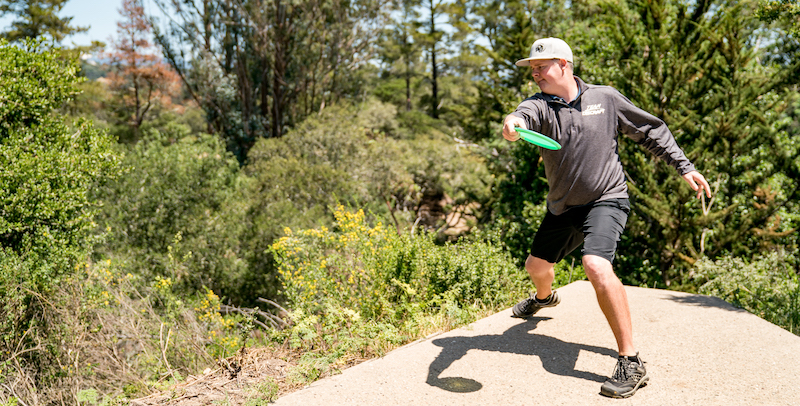 Along with making them feel more ready for what many would consider an alternative profession, the thought processes they honed as top-tier disc golfers correspond greatly to those needed to be successful brewers.

"What makes great brewers great is that they're so detail-oriented. Brewing is a science, from choosing the right water to the fermentation and yeast cultivation—it gets super technical," Valarie said. "But if you ask a professional disc golfer about their mental game, you know how detailed it gets—all of their experiences weigh into their thought processes, and that's the reason they win tournaments. The best brewers and the best disc golfers are definitely similar in that way."
Growing Together
These stories have highlighted a few of the ways individuals have mixed deep loves of both craft beer and disc golf into their lives. However, more and more, companies are also seeing the benefits of embracing the overlap between the populations.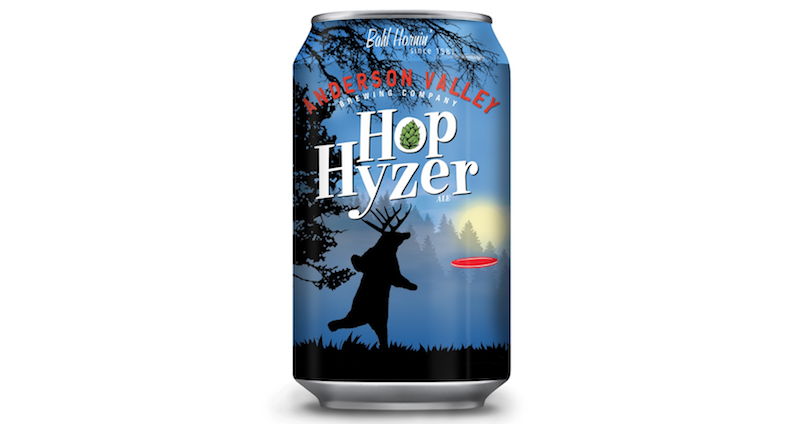 For example, big name craft breweries like Sierra Nevada and Dogfish Head sell disc golf discs in their online stores. Other brewing companies, such as Anderson Valley in California, Dry Dock in Colorado, and Smuttynose in New Hampshire, have installed disc golf courses at their breweries to attract and entertain customers. Anderson Valley was also a sponsor of last year's Disc Golf Pro Tour event the San Francisco Open, as was Ballast Point.
What benefit do craft breweries see in tapping into the disc golf community? The answer likely lies in a comment from Jennifer Shao, events coordinator at Lenny Boy Brewing Company in Charlotte, North Carolina, which is home to the biggest disc golf putting league in the world and also hosted events related to the 2018 Amateur Disc Golf World Championships that took place in Charlotte.
"Our motto and trademark is 'Culture Matters,' and I think that reflects a lot of the same values that disc golfers believe in," said Shao.
Ultimately, what Shao alludes to gets at the heart of this article's theme.
Over the last 50 years both disc golf and craft breweries have grown due to the dedication, enthusiasm, and openness to adventure and experimentation of relatively small groups. The individual stories presented here have shown how the mindset that makes someone fall in love with disc golf is often one that is ready to welcome craft beer (and vice versa).
This similarity in cultures is likely why the two worlds have often intersected. It's also why businesses are more and more often seeking to create those intersections, perhaps hoping to turn an opinion Valarie Jenkins said is common among her friends and family into a commonly-held belief in the disc golf world.

"Wine and martinis are for the golf crowd, and craft beer is for disc golf," she said. "We're the craft beer kind-of-people."
1. The charts referring to brewing cover both macro- and microbreweries, but the growth shown is attributable to microbreweries. 
2. For those who may also not yet know what a hop is, it's the flower of a vine used to add, among other things, bitterness and aroma to beer.