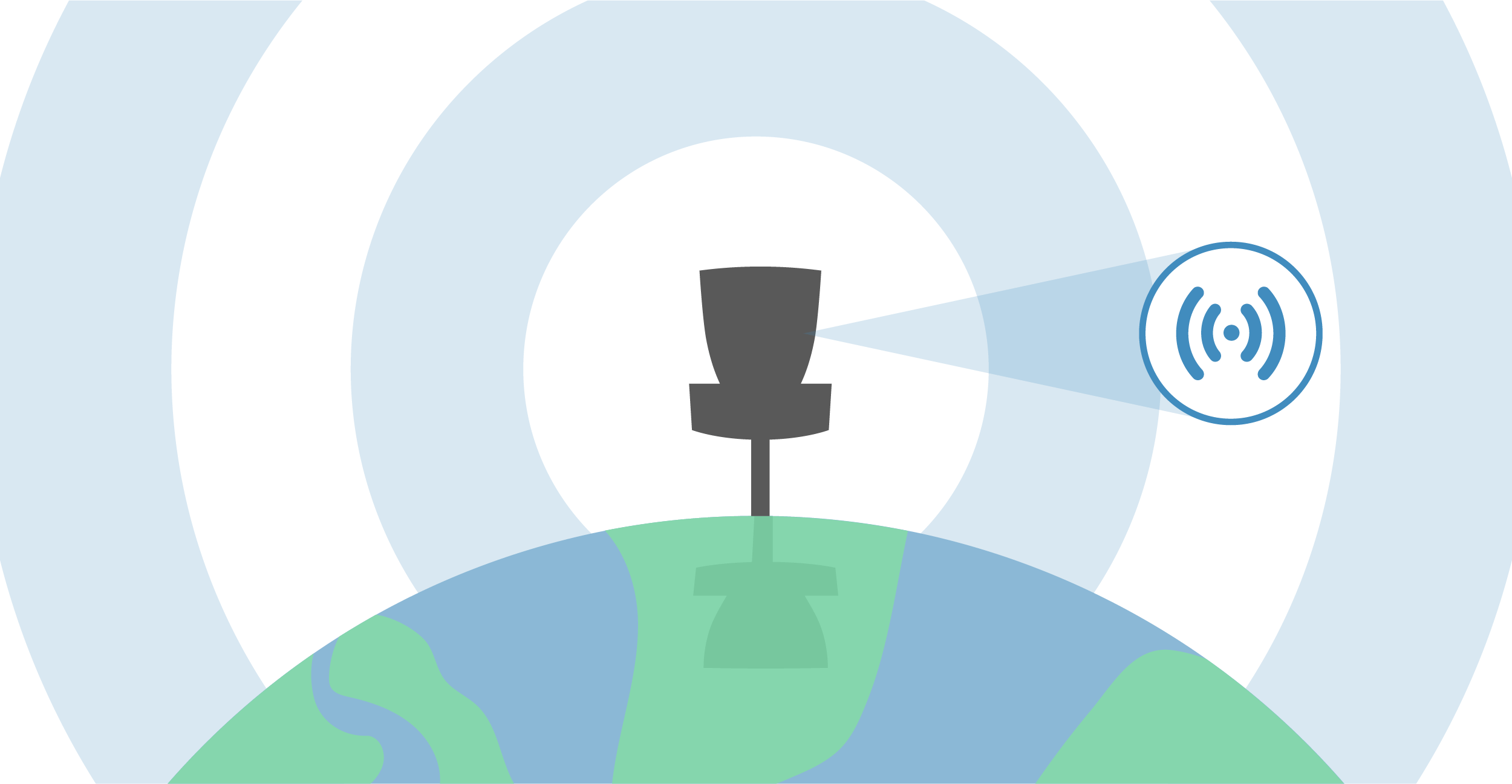 Tell us if this sounds familiar.
You're on the tee of hole 1 at your local course, chatting with a few of your disc golf friends as you get ready for your weekly battle of bragging rights. You, a responsible disc golfer, open UDisc and start prepping the scorecard. When it comes time to add your friends, you address the group.
You: "Alright, what's your UDisc username?"

Friends: *Crickets*

You: "OK, how about your PDGA number?"

Friends: *Shift around nervously, kick circles in the dirt*
Now you've got to try and find your friends in your player list, or track down a six-digit number you won't remember later – all while the next group starts to gather behind you and silently wonder why you haven't teed yet. You can feel their judging eyes staring holes into your bag and casting spells on your go-to driver. Sweat starts beading on your forehead and you mash buttons furiously.
OK, maybe it's not that dire, but you just want to play your round and keep score with your friends, right? Well, it's easier to do that now with the Find Nearby Players function that was added to version 14.6 of UDisc.
Add Players & Head to the Friend Lobby
Here's how you and your friends can hook up using Bluetooth to make the process run more smoothly:
Create a scorecard, choose your layout, and tap the add player icon in the upper right.
When the

"

Add New Player

"

dialog box appears, tap FIND NEARBY PLAYERS.
You

'

ll now be in the Friend Lobby.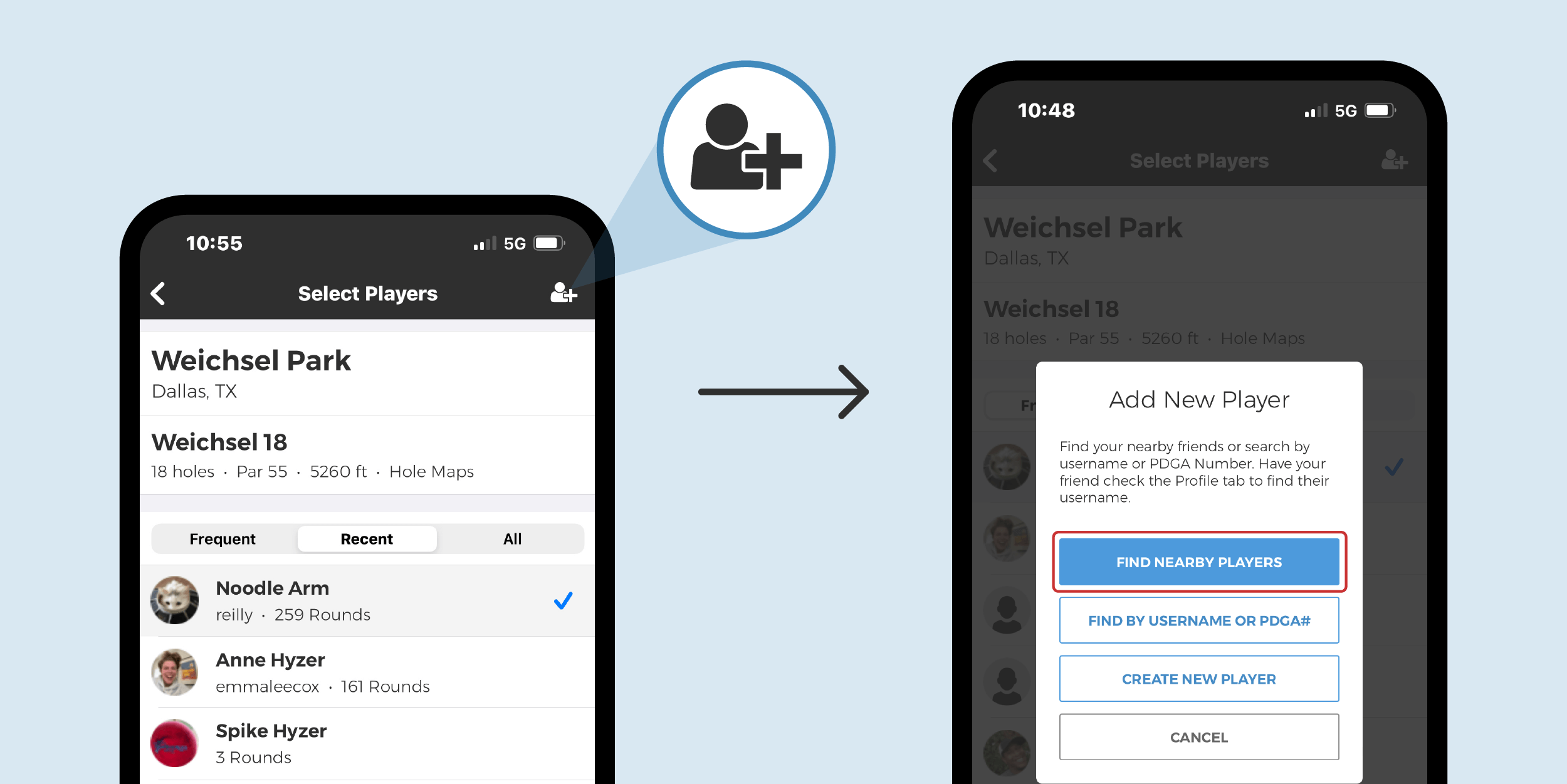 Now, here's what your friends do:
Tap the Profile tab.
Tap the Friend Lobby icon (and allow Bluetooth permissions, if not already activated).
Now, your friends are discoverable.
Note: Players will have to be logged into their UDisc account to see the Friend Lobby icon. If they don't have an account, they can create one for free. UDisc Pro is not required to access this function.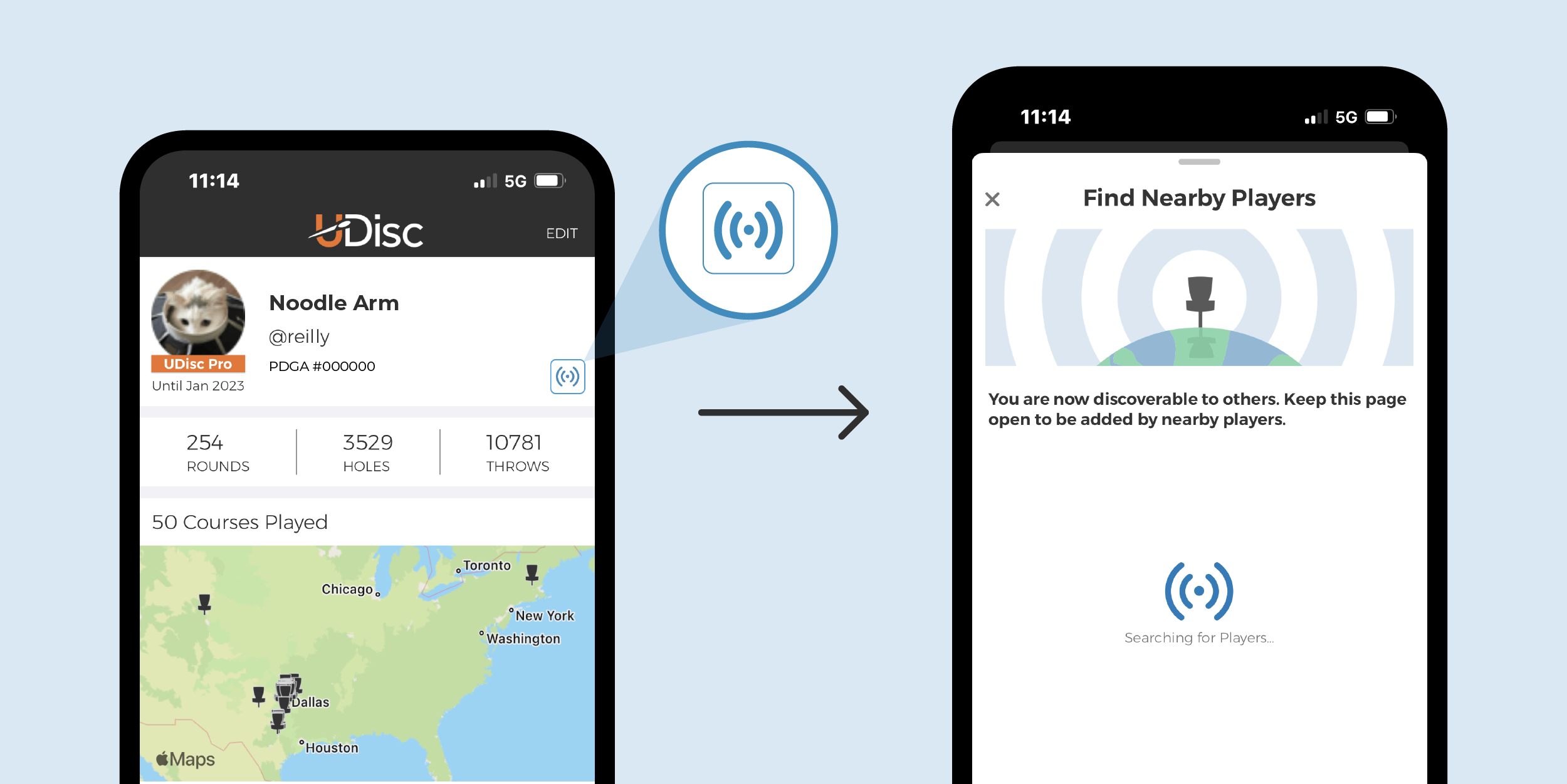 Back to you:
When you see your friends in the lobby, tap the + to add them to your card.
Back out to the scorecard.
Tap CONFIRM PLAYERS.
Start racking up birdies!
Anyone Can Keep Score
Now that everyone is on the card, you can go on your merry way and let your play do the talking. And remember, anyone in the group can update their scores and stats thanks to UDisc's CardCast connected functionality. So even if you were the responsible one to get the party started, you can always take a breather from looking at your phone.
Friends you add to the card will stay in your players list, and you'll be able to find them quickest next time you play by using the "frequent" or "recent" sorting options at the top of the list. 
Disc golf is all about bringing people together, and now you can do that even easier with UDisc. Head to the friend lobby and hook up for your next round.