The UDisc app has two tools that will help make your solo practice time more interesting and helpful than ever before.
Practice Putting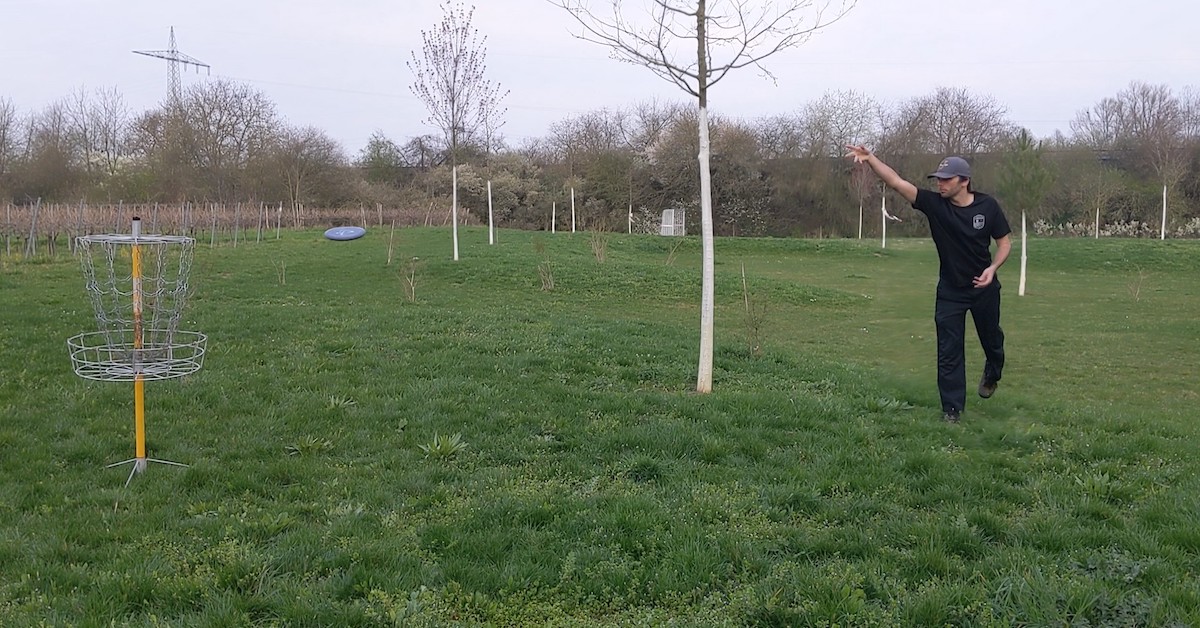 Practice Putting allows you to track your stats on up to 30 putts. There are short, medium, and long zones in both Circle 1 and Circle 2 (six total zones). You complete a zone by putting from it five times. Any zone can be skipped.
You can find and use this tool by doing the following:

1. Open the UDisc app and go to the More tab in the bottom right corner.
2. Practice Putting appears just under Measure Throw.
3. Press the number of putts you make from each distance. If you can't or don't want to practice from a zone, simply don't press a number for that zone.
4. Press the orange Finish button at the bottom of the screen.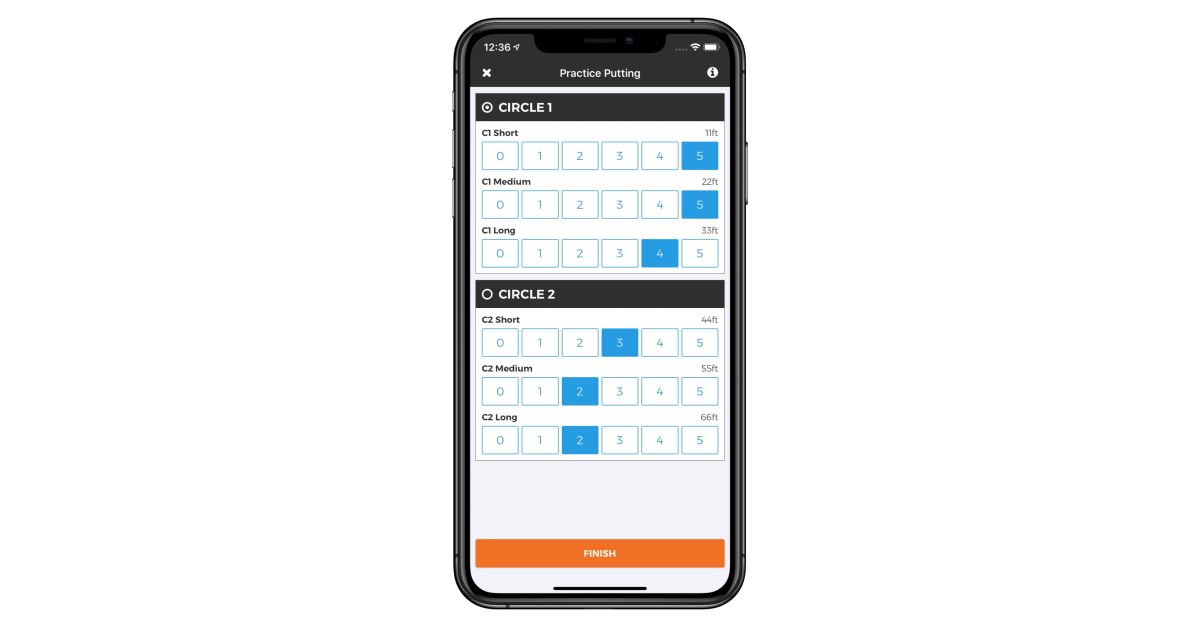 After following these steps, you'll see your Overall, C1X, and C2 percentages as well as your totals from each zone. To try again, just hit Score Another Round. 

To access previous putting scorecards, go to Putting Scorecards on the More tab.
Measure the Distance of Specific Throw Types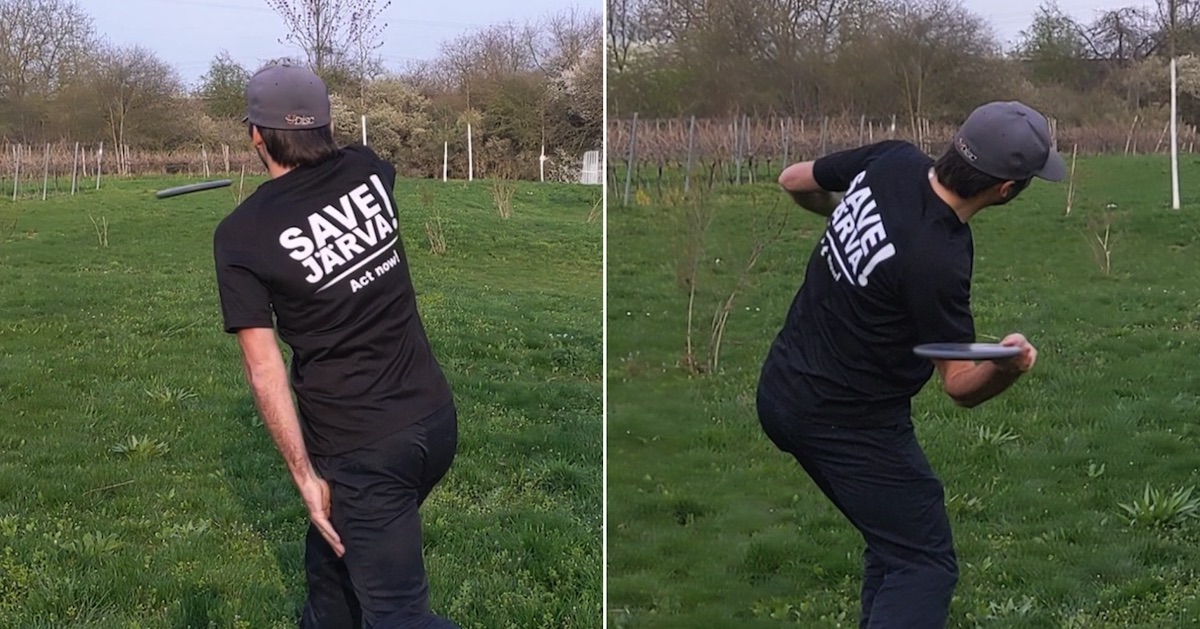 The Measure Throw tool is one of the most popular in the app, but before you could only log the distance a particular disc flew. Now you can label the way you threw the disc, too, enabling you to more easily measure your progress in various aspects of the game.

Selecting the shot type is now just part of the Measure Throw process. When you are asked "How did you throw the disc?", just click on the appropriate label. If you know how to measure a throw in the app, you won't need to learn anything new.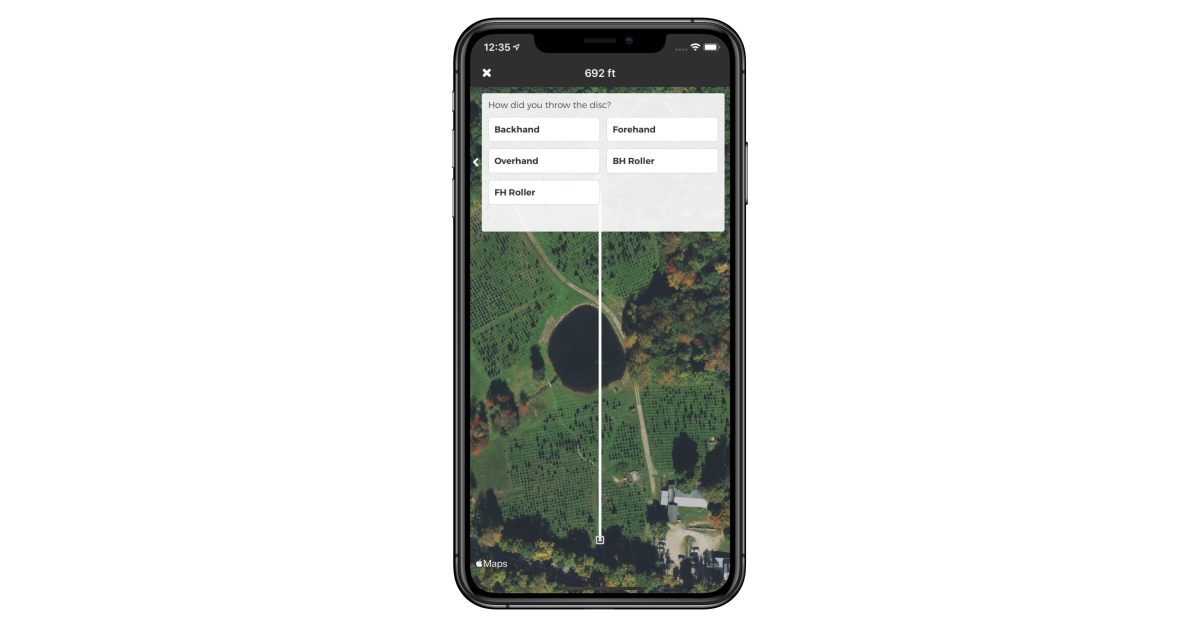 If you didn't know about this tool in its original form, here's how to use it:

1. Throw a disc.
2. Open the UDisc app and go to the More tab in the bottom right corner.
3. Press Measure Throw.
4. Make sure the blue dot on the screen accurately indicates your position and then press Set Start. 
5. Walk to your disc, make sure the blue dot is in the correct location, and press Set End.
6. Enter the disc you threw (later you'll be able to just press any disc you've previously used).
7. Press the type of throw you made.
8. Hit save.
9. Share your accomplishment with friends or on social media.

Those who want to learn more how to measure throws accurately can read this: "UDisc Tips: Accurately Measure Throws."