MVP Disc Sports just made one of the biggest splashes in professional disc golf sponsorship pool ever by convincing elite talent and disc golf YouTube superstar Simon Lizotte to break off his career-long relationship with Discmania and start repping their products. According to a report from Ultiworld Disc Golf, the deal will see MVP paying Lizotte millions in guaranteed compensation plus royalties on products bearing his name in coming years. To have that chance, MVP paid Discmania $1 million to buy Lizotte out of his former contract.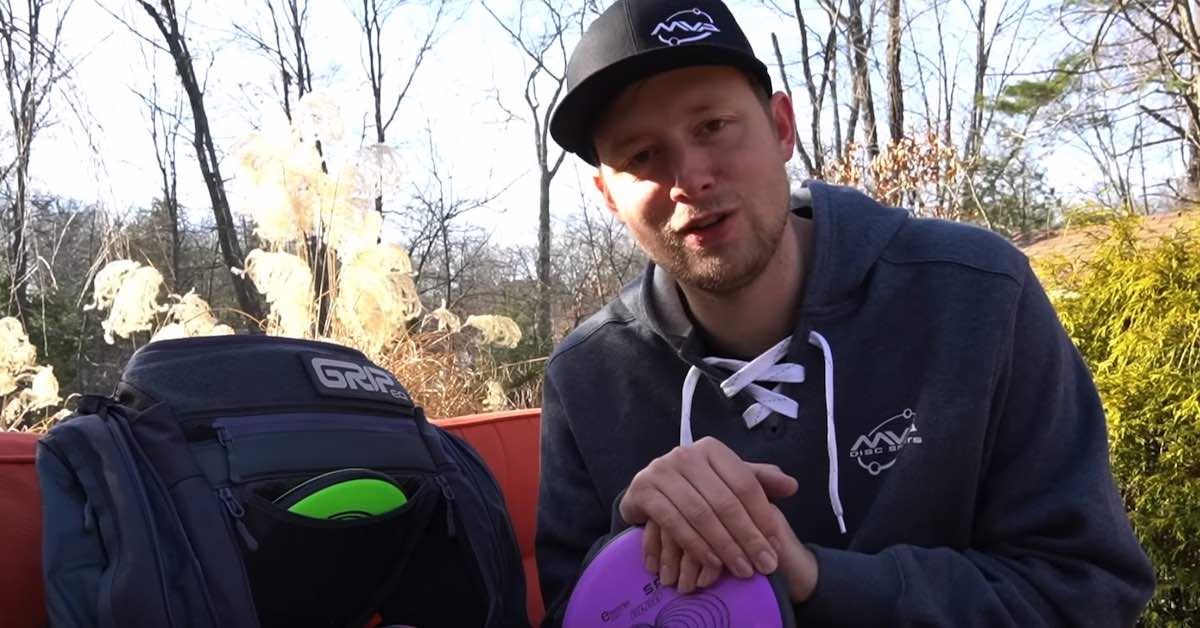 This move is on par with what Discraft paid to get multi-time world champion Paul McBeth, whom many consider the greatest disc golfer of all time, to leave his long-running sponsorship deal with Innova in 2018. Though that agreement was a milestone in pro disc golf, the pay scale wasn't quite as shocking as Discraft has been a disc golf industry titan for decades and has a healthy income stream from Ultimate discs, too. By contrast, MVP only started producing discs in 2010 and likely commands a far smaller disc sports market-share than Discraft.

MVP's big bet on Lizotte got our Marketing Director here at UDisc, Steve Hill, thinking about a post he wrote over ten years ago for a blog called Rattling Chains. In it he explored the humble origins of MVP Disc Sports, which was started by two brothers still in college whose dad owned a plastic injection molding business that had nothing to do with disc golf. Reading this post full of signs that these then 20-somethings out on a ledge for a disc golf business had the focus and dedication to make it successful is particularly poignant given recent events, so we've made a few updates and republished it in full below.
The text below by Steve Hill was originally published in 2012 on
Rattling Chains
. We have adapted it for re-publication with permission.

Who Started MVP Disc Sports?
Brothers Brad and Chad Richardson of Brown City, Michigan, are the founders of MVP Disc Sports, a competitive company that continues to strengthen its position in the market via a new spin on disc technology.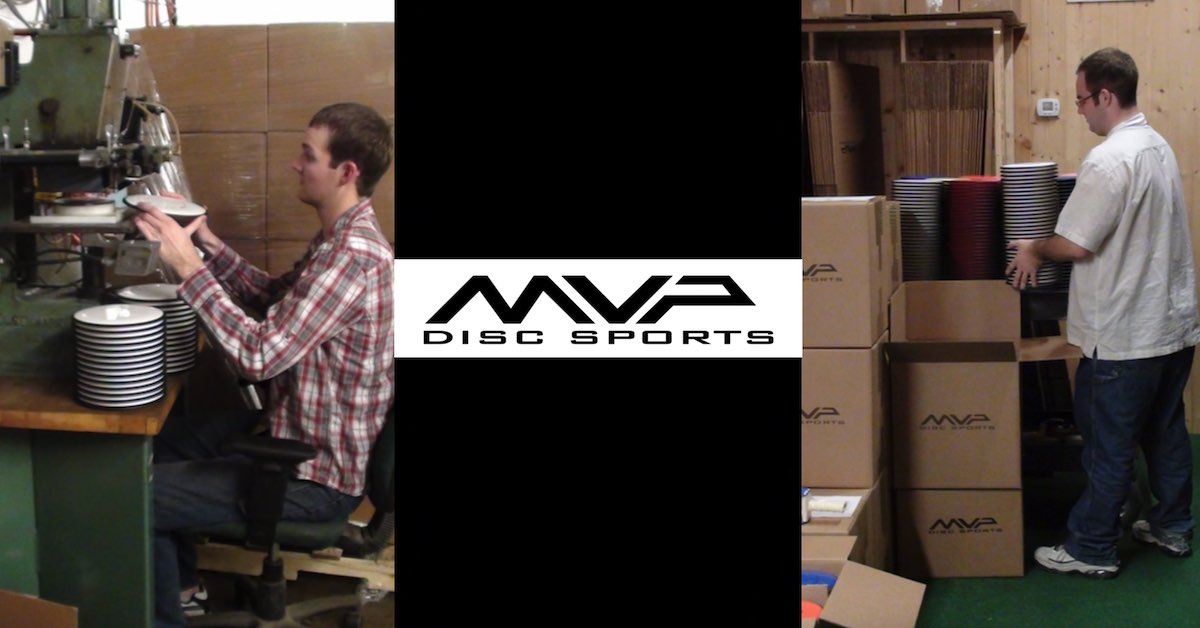 Of course, the origin story is just like any other disc golf manufacturer's: Two teenagers find disc golf and fall in love with the sport. At the same time, the young men spend their summers working for their father, who just so happens to own a plastic injection molding company.
One day, the teens – inspired by a door handle – approach their dad with the idea of making a golf disc and, thinking it will be a good learning experience, he gives them the green light. The disc catches on and soon, a company is born.
Wait, that's not how every disc golf brand is created? Well, chalk up another point in the "unique" column for MVP.
Origins of MVP Discs
Maple Valley Plastics, owned by Don Richardson, has been in business since 1967. In addition to making a variety of products for government contracts and toy companies, the primary focus of the business is the automotive industry. After seeing an interior door handle that was made of a stiff core material and covered with a rubber-like material for a soft feel, Chad was inspired to apply the design to a golf disc.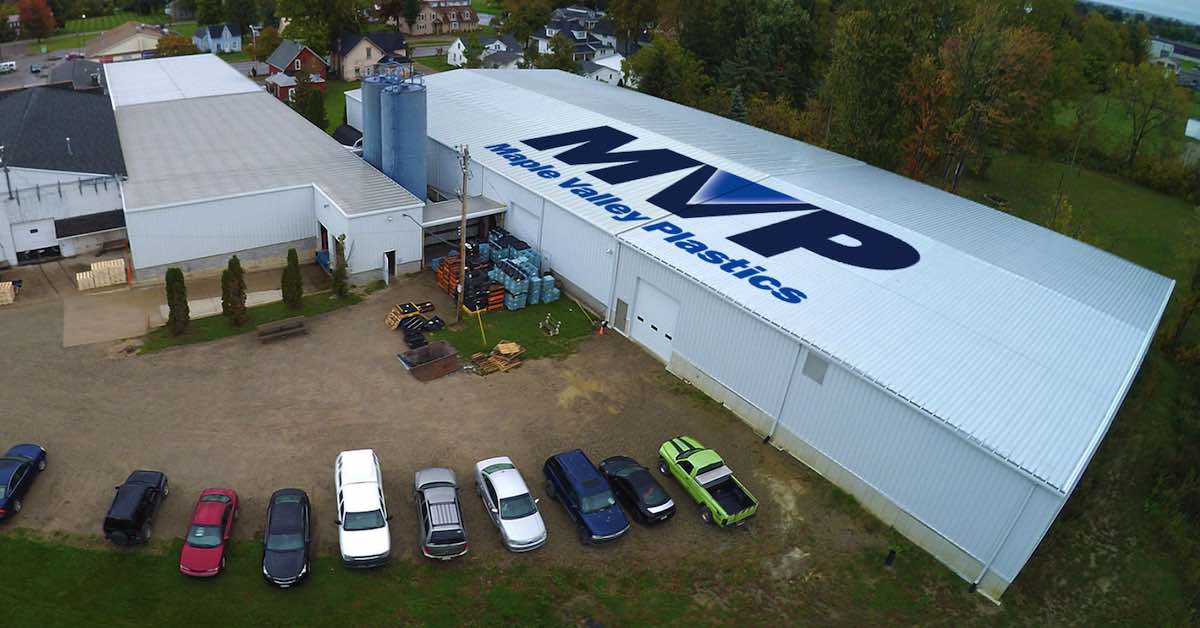 "This led to the idea of a softer material on the outside of the disc for chain-grabbing properties in a putter," Brad said. "But rather quickly it evolved into the discovery of using a dense, rubber-like material for an enhanced gyroscopic property of a disc."
This gyroscopic effect – which refers to the ability of an object to maintain its orientation while spinning – lies at the crux of MVP's disc designs. Comprised of an inner core and an outer ring that are bonded chemically — without any adhesives — the company's molds boast a look not seen on other discs. Their two-toned flavors of high-end plastic not only appear sleek and modern, but they bring a more scientific approach to the sport.
At first, though, it was simply meant as an exercise in business experience.
"We've tried a few different items in my life that never seemed to work," Don said. "I thought, 'Well, we'll make them an inexpensive aluminum mold,' and maybe it would be a good lesson for them. And instead of it being a lesson, they started selling them."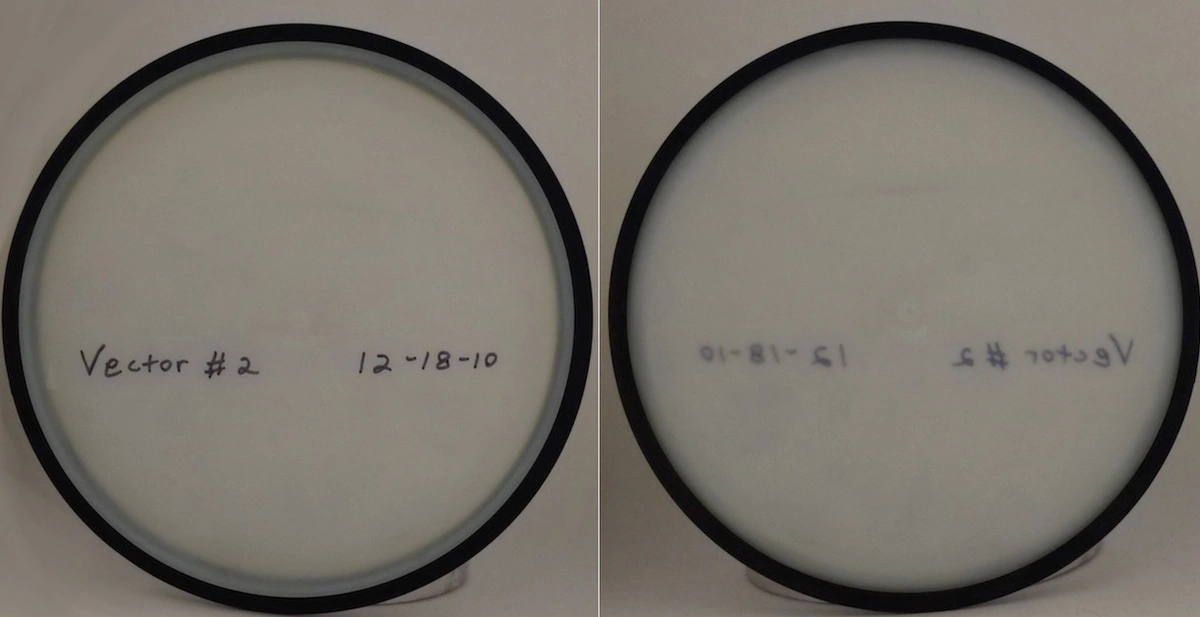 The elder Richardson didn't even have selfish intentions when allowing his sons to engineer discs. He couldn't use them to improve his own game because he doesn't play disc golf.
"He'd never heard of the industry," Brad said. "He was very fascinated with what we were showing him, all these Frisbees that all flew differently. He couldn't believe it."
But after many summers of working in their father's factory, the brothers were equipped with the knowledge required to mold a disc, and they did so in January of 2010 with the release of the Ion, a beaded putter that took nearly three years to develop.
Fast forward another three years, and MVP is set to release its sixth mold, the Amp, an understable fairway driver.
In the interim, Brad and Chad have seen demand for their products grow with each release.
"It's certainly taken us by surprise," Brad said. "It's growing much faster than what we were expecting, which is a wonderful thing. As we're continuously developing new products, it's exponential growth."
Why Do MVP Discs Have Overmolds?
Overmolded discs are not an entirely new concept. Indeed, other companies – most notably, Quest AT – have taken a crack at similar designs, but the Richardsons had an advantage over others in the field: experience.
"As we got more experience seeing different types of overmolding for car parts and what not, it hit me – you can make gyroscopic discs," Chad said. "I started thinking about designs, scratching down ideas and what it could really do in terms of performance.
"The different things you can do, there are all sorts of crazy ideas you can write down," he said. "But this one just really stuck."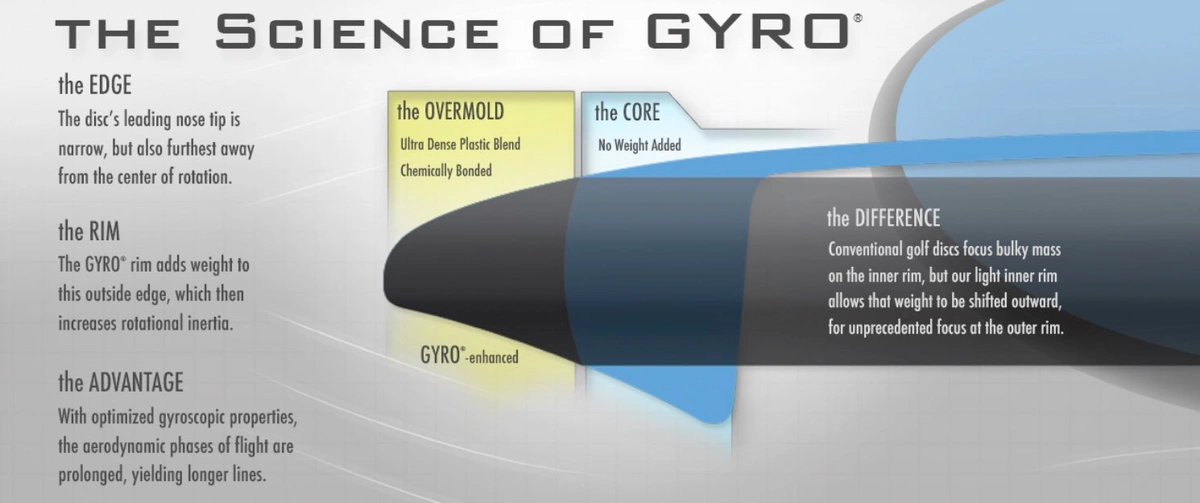 Chad and Brad's know-how was valuable not only in conjuring ideas, but also in actually executing them.
"Being able to do an overmold is actually quite complicated in terms of injection molding," Chad said. "But it was something we had to strive for because the performance advantage would be tremendous."
That advantage, the Richardsons said, appears in the form of straighter flights for longer periods of time. The overmold's gyroscopic effect also plays an important part in the low speed portion of a disc's flight.
"As the disc slows down, friction comes into play, and if you're right-hand backhanded, it'll start to fade left," Chad said. "What you're seeing is the loss of gyroscopics. It's starting to lose its ability to hold the angle on which it was released. It's starting to fade out of it.
"For our gyroscopics," he continued," it'll actually hold that level and continue to glide forward, whereas some will dump off to the side earlier."
Chad said he sees the company's design not only as a way to make a disc fly better but also as a way to push the sport forward.
"When we first started playing compared to now, there are more and more companies starting out," he said. "The competition — there is so much going on as the sport grows — and I think the overmold and our gyroscopic design just embraces the growth of the sport all together."
MVP Disc Golf's Early Ambitions & Setbacks
The growth of MVP, though, has not come without some hiccups along the way. While the brothers admit that the Ion sold well in its first year, they were not sure the brand would be sustainable until its second year. Learning how to manufacture the discs proved to be difficult, and it held the Richardsons back.
Some of the difficulty, for better or worse, was self-inflicted, as the brothers have set a high bar for themselves in terms of the consistency of the products they release.
"Seeing a lot of the inconsistencies as we grew up with the sport, we definitely wanted to improve upon that," Chad said. "And now that is kind of the challenge we are faced with. We're very, very cautious with our quality. We rank that very high on our priority list."
Higher, it turned out, than releasing the company's first driver.
When that disc, the Volt, was announced as PDGA-approved on July 2, 2012, fans of the company were overflowing with excitement. However, Chad and Brad did not feel that they could properly produce enough Volts for mass consumption until they upgraded MVP's machinery. This process took more than three months and saw the Volt finally released on October 25.
During the process, the brothers certainly felt the strain of market demand for their product.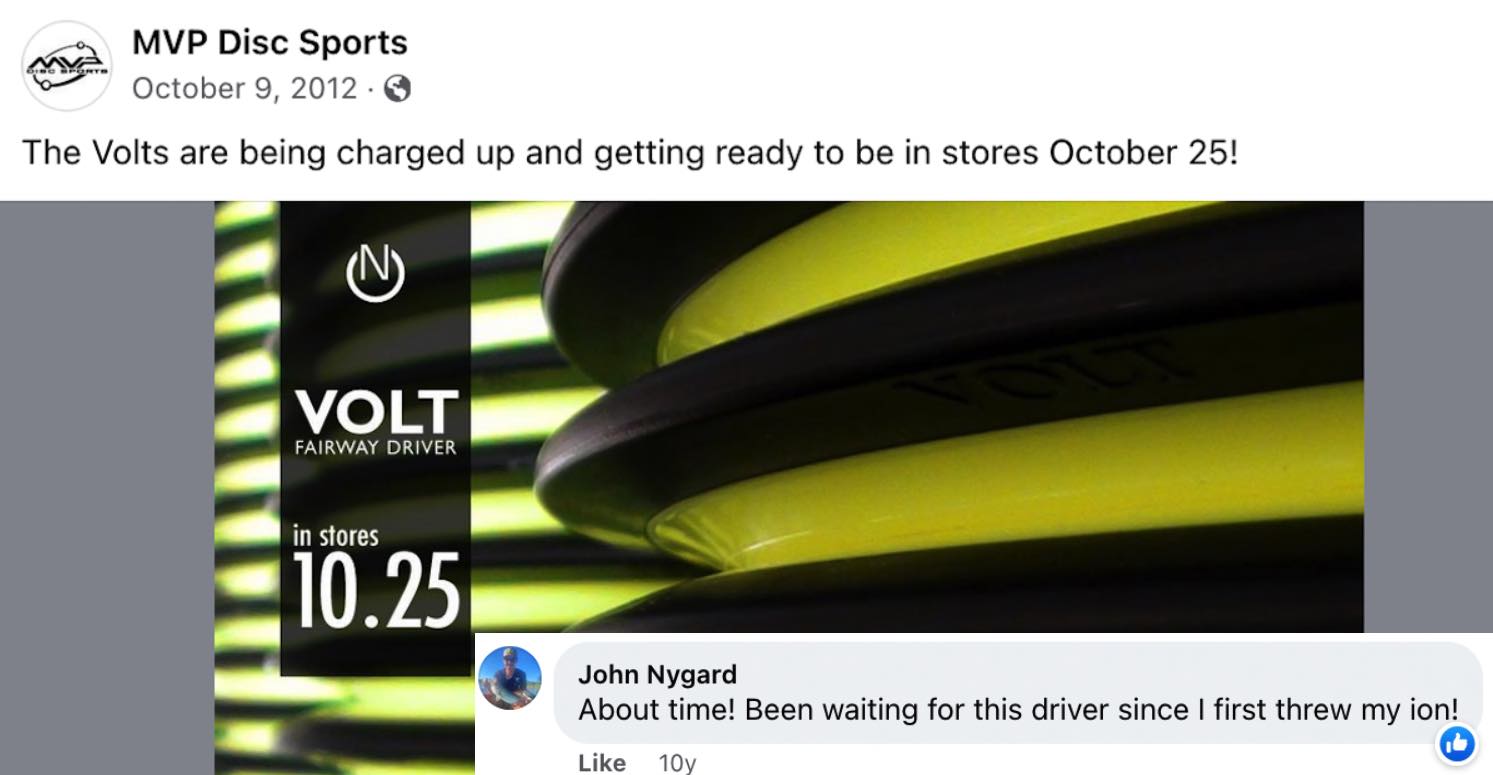 "The pressure was beyond comprehension," Brad said. "Every single customer who ordered from us for the next three months asked us about the Volt. After the second or third time of them asking us, it was kind of getting awkward. We were kind of beginning to sound like a broken record, giving everyone the same spiel that 'We're working on upgrading our equipment,' and things like that. But we knew we had to stick to our guns and just kind of fight through it."
All told, the Volt took more than a year from concept to product, a time-frame MVP hopes to improve upon.
"The one year timeline was definitely a little longer than we were expecting," Brad said. "We were aiming for six to nine months of development, but in the future I think we'll be able to target within six months of development for future molds."
Or six weeks.
While disc golfers were just getting used to the flight of their Volts, on November 19 MVP released a cryptic cover photo on the company's Facebook page that showed an electrical current. Some people commented the picture merely looked like an advertisement for the Volt while others did some digging on the PDGA approved discs list and found a surprise —  the name and disc measurements for the Amp, which MVP had not yet announced.
The photo, it turned out, was a calculated attempt by MVP to build anticipation for the release. The brothers had reached an agreement with the PDGA to not formally "announce" the disc's approval, but the sport's governing body still listed the disc on its ever-expanding scroll. Once fans caught on, the cat was out of the bag.
While this marketing strategy didn't work out as planned this time, Brad said the exercise was an attempt at bringing more mainstream business practices to the disc golf world.
"We're trying to start kind of a new industry standard, to where when we announce a new product we will be able to announce it with a release date and start taking pre-orders on the product and have it in stores right on demand," Brad said. "That's where a lot of improvements need to be made, so I don't expect that it's going to be a perfect process right off the bat."
This kind of forward-thinking idealism is a quality that made MVP appealing to its graphic artist, Zachary Kelbaugh. After initially contacting the Richardsons via a PDGA discussion board contest to design the logo for the Ion, Kelbaugh found he and the brothers saw eye-to-eye on many ideas about bringing MVP to the forefront of the retail market.
"The industry is very backwards, and they're like a shining beacon of common sense," Kelbaugh said. "I want them to raise the bar in as many ways as possible, because it just fits their entire aura as a company. It's exciting to see moves like this being made."
Dedication Produces Results
While Brad leans toward the sales and customer service side of the business and Chad focuses on engineering, the brothers constantly collaborate on company decisions. And they do it all while balancing college schedules.
Yes, MVP Disc Sports, while the brothers' priority, still has to compete with studying. Brad hits the books as a math major and physics minor at Saginaw Valley State University, where he has learned even more about the science involved with disc flight. Chad attends Macomb Community College and has shifted his focus from mechanical engineering to computer numerical control programming in an effort to learn more about running all of the mold machinery and, ultimately, building his own molds.
This leaves the brothers with late night e-mails and orders to fill after the books have been closed.
"It's a lot of work during the weekends, that's for sure," Brad said.
Since the company has taken off, though, the Richardsons admit school is more of a backup plan than anything else.
"We're at that turning point where it's looking more and more like we're going to be committed to doing this for our life because it's been very successful for us," Brad said.
The dedication the brothers apply to their work has not gone unnoticed. Mike Phillips, who consults and tests discs for MVP, marveled at Brad and Chad's commitment at such a young age.
"It's completely mind blowing," Phillips said. "The amount of time and effort they have put into MVP to this point, while taking very little in the way of compensation, is nothing short of inspiring. How they've avoided the things that most of us misspent our youth doing is beyond me."
Living in Brown City – population 1,325 – might make it a little easier.
"We try to maintain a low profile," Brad said. "It's a small town, so everybody talks about everybody, and we try to stay out of the gossip."
"Not really many of our friends know what we're doing, honestly," Chad added.
To their credit, though, the brothers said they don't feel like they are missing out on anything by keeping quiet and throwing themselves into their work.
"I don't have any desire to go out partying or drinking like a lot of our classmates or friends," Brad said. "I don't know, I just never had any desire to do that, and I'm very happy with what we do."
"We're really not much of big partiers," Chad added. "We enjoy what we do. We love working hard, and doing something like this is just the chance of a lifetime. So really we just enjoy every bit of it, just doing something no one else has ever done before."
Indeed, the fact that the brothers are paving new ground has not been lost on their father.
"I cannot believe what they have accomplished," Don said. "As they were doing their books the other day, I asked the accountant, 'How many college kids can show and do what these two have done?' And he said maybe one in a million."
Or two.