Just like other northerly nations such as Finland and Norway, thousands of Canadians love disc golf and get in a lot of rounds despite less-than-ideal conditions throughout a large portion of the year. Here you can find out which disc golf courses in each province and territory in Canada were the most popular (i.e., most played) in 2022.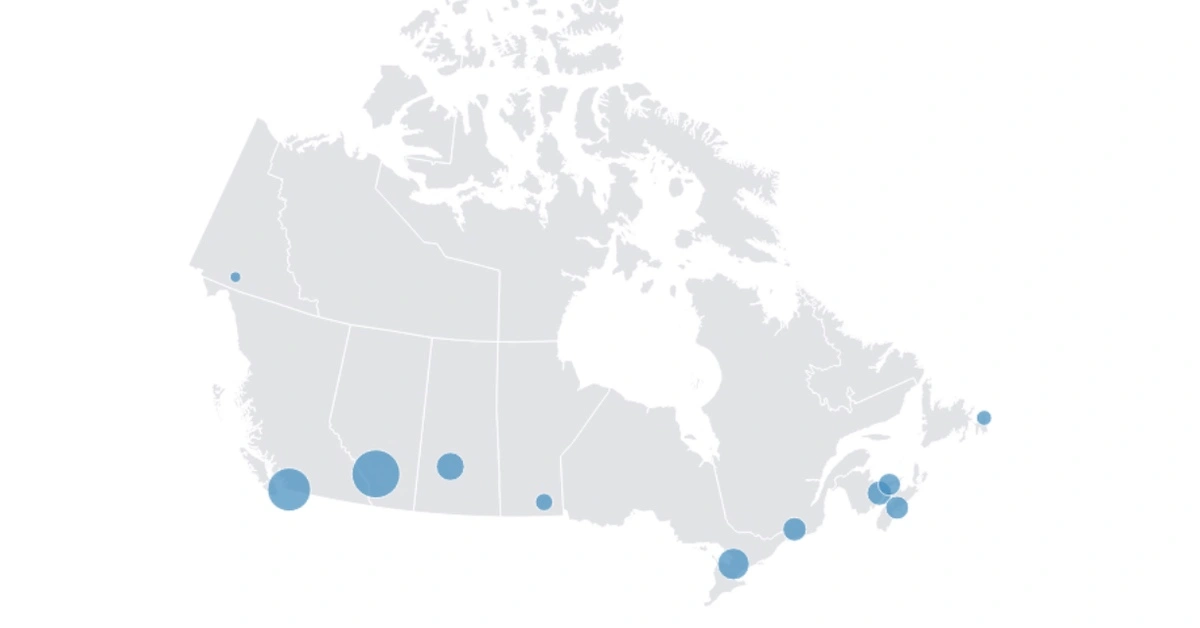 To jump to what you're most interested in, click or tap a section title below:
To learn how Canada's most popular course compared to those in other countries, check out "The Most Popular Disc Golf Course In Every Country: 2022."
What Does "Most Popular" Mean?
Disc golf courses that are a province, state, country, or other large area's "most popular" tend to walk an interesting line. Though they're occasionally also what people consider an area's "best" course, it's fairly rare. But popular courses do tend to be very good courses.

Just to be clear before we keep going, "most popular" in this post means simply "most played."

In regions with multiple disc golf options, the most popular courses are often those near large population centers, easily accessible by car or public transport, and appealing to the majority of disc golfers. Since most disc golfers play recreationally, the courses with top play counts usually have layouts that are enjoyable and not demoralizing for less-skilled players.

Essentially, expect popular courses to have fun designs that will challenge the everyday disc golfer and be great for a family day out or someone's first round ever. The courses that manage to balance showing those demographics a top-notch time while also wowing experienced, competition-focused players are rare gems. They often make it possible through use of multiple tee or basket positions, though, so make sure to check UDisc Courses for multiple layouts if a course catches your eye.
For those who want to know what the best disc golf courses in their state are, check out "The 5 Best Disc Golf Courses In Each U.S. State: 2022."
Lessons from Canada's Most Popular Disc Golf Course
We've checked in before with the Calgary Disc Golf Club (CDGC) about the über-popular Baker Park Disc Golf Course in the province of Alberta, but that was two years ago. Since then, the course has remained Canada's most-played, but it has undergone many changes due to the constant traffic it attracts.

The recent history of Baker Park is a testament to the amount of work and coordination it takes to keep an extremely busy course safe, thriving, and appealing.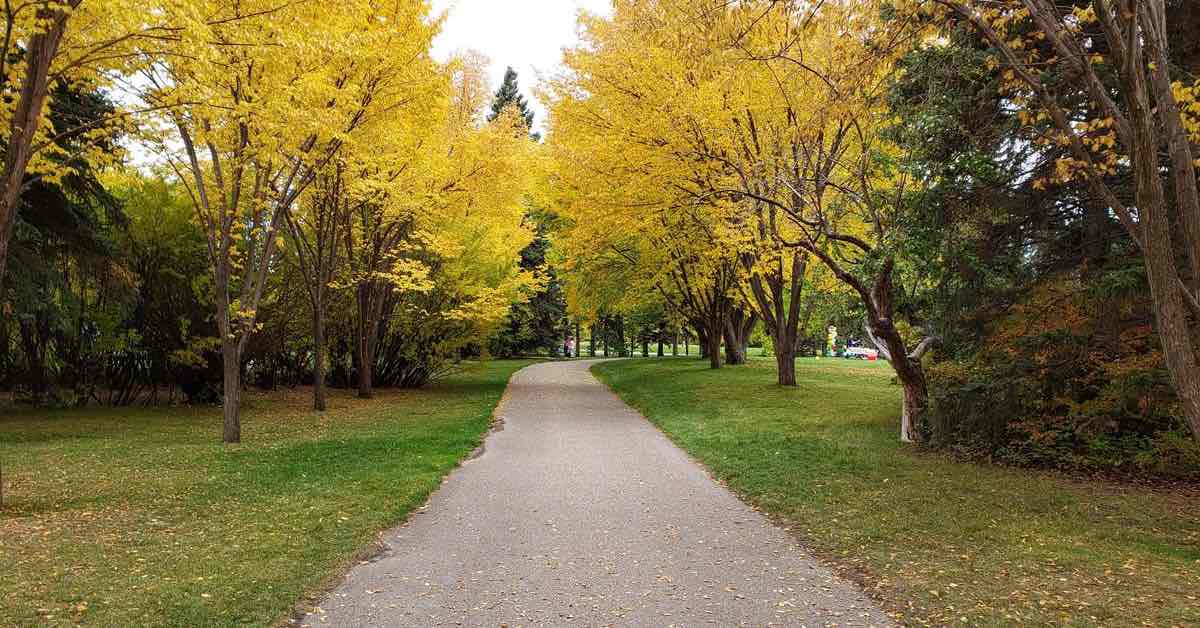 According to CDGC director and current spokesman James Koizumi, Baker Park was at a point just a few years ago where it needed upgrades or it would start crumbling under the weight of its own popularity. Luckily, the club was able to work with local officials to find solutions. Through hard volunteer work from the CDGC and support from the city of Calgary, the course was reworked to counter issues related to environmental sustainability and safety.
"The redesign allowed for those objectives to be addressed as well as reduce some crossover and improve speed of play," Koizumi said. "There is still some work to be done, but we are glad (as volunteers) to be helping as trusted partners with the city going forward. This year the new layout took effect and further enhanced the excitement for patrons at Baker Park."
But it takes a lot more than just a well-cared-for course to as many plays as Baker Park in a place where temperatures are so often under freezing. Koizumi says the club estimates that its members spend at least 25,000 hours collectively caring for Calgary-area courses as well as planning events and leagues, including two for glow disc golf and another for women in Baker Park.
All of this shows that though location can play a huge part in courses' popularity, just plopping some baskets in a large city's park in a busy, accessible neighborhood isn't all it takes to create a truly successful course. A lot of work goes into making a course have broad appeal and able to cope with tens of thousands of rounds year to year.

"It is more about the people and not the place that's probably what the success at Baker is all about," Koizumi said.
A Way to Avoid Crowded Disc Golf Courses
If your closest course is a popular one and you'd like a way to avoid the crowds, don't forget that players with UDisc Pro can now see real-time disc golf course traffic online and in the app. Just check under the photos of any course listing in the app or on the right of your screen beneath the map location on the web.
What to Know Before Reading the Stats
Here are important things to know before you dive into the table.
On Where the Stats Came From and Their Meanings
$: This symbol next to a course's name means the course requires a fee of some type.
Plays: The number of rounds recorded in 2022 on a course with the UDisc app, the #1 app for disc golfers. Not every round of disc golf is recorded in UDisc, but research conducted in 2020 suggested that roughly one out of every five rounds is.
World Pop. Grade: The "Pop." stands for "popularity. This is a quick and interesting way to compare every course's play total with 2022's most popular disc golf course in the world (a course in Denmark). If you've ever had a test graded on a curve, it's pretty much the same thing. The course with the most plays in the world set the bar and got a 100. The other courses' "grades" are based on what percentage their play counts are of the highest plays total. For example, if a course has a World Pop. Grade of 20, it means it had 20% of the plays that the world's most popular course did in 2021.
On Organization and Tips for Correct Interpretation
The table is organized from the most played to the least played course, but...
... don't forget that the stats include only the top course from each province/territory. Because some regions have multiple courses with more plays than the top course in other regions, no course's position in the table – other than #1 – is guaranteed to reflect its overall popularity as compared to all courses in Canada.
The Most Popular Disc Golf Course in Every Canadian Province & Territory: 2022
| | | | | | |
| --- | --- | --- | --- | --- | --- |
| | Province/Territory | Disc Golf Course | Disc Golf Rounds Recorded | City | World Pop. Grade |
| 1 | Alberta | Baker Park | 27,663 | Calgary | 68 |
| 2 | British Columbia | Raptors Knoll Disc Golf Park | 22,276 | Langley Township | 55 |
| 3 | Ontario | Sandy Hollow Disc Golf Course | 12,075 | Barrie | 30 |
| 4 | Saskatchewan | Diefenbaker Park | 9,521 | Saskatoon | 23 |
| 5 | New Brunswick | CDT Disc Golf Course | 7,285 | Riverview | 18 |
| 6 | Québec | Parc Rivière-aux-Pins | 6,749 | Boucherville | 17 |
| 7 | Nova Scotia | Hammonds Plains Disc Golf | 6,469 | Hammonds Plains | 16 |
| 8 | Prince Edward Island | Huck-It Disc Golf $ | 5,990 | Kinkora | 15 |
| 9 | Manitoba | Kilcona Lakes | 3,732 | Winnipeg | 9 |
| 10 | Newfoundland and Labrador | Confederation Hill Disc Golf Course | 2,789 | St. John's | 7 |
| 11 | Yukon | Mt McIntyre | 1,488 | Whitehorse | 4 |
| 12 | Nunavut | Timmianut Pikiuqarvik | 8 | Iqaluit | <1 |