You can play disc golf in around 80 countries, but the sport isn't equally accessible in all those places. In which nations are you most likely to find a disc golf course right around the corner? This is the place to find out.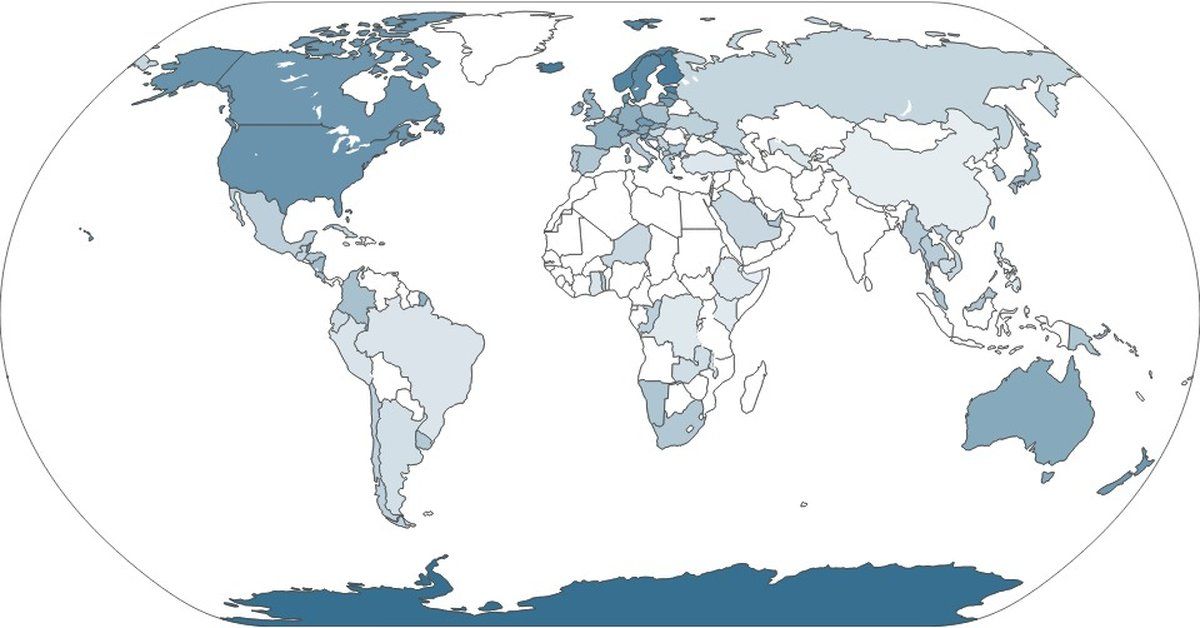 Disc golfers using UDisc have helped create the largest and most frequently updated disc golf course directory there is. Using that directory, we were able to figure out which countries have the most disc golf courses per capita.

Here's what you'll find, in order, in the rest of this post:
Analysis and interesting facts related to various aspects of disc golf courses per capita world rankings

A little bit about what counted as a "course"
Who's #1 in Most Disc Golf Courses Per Capita?
Iceland is, again, the world's #1 in disc golf courses per capita.
Its approximately 370,000 residents can choose from 81 courses. For reference, just imagine if the citizens of Cleveland – which has about the same population as Iceland – had their pick of 81 disc golf courses (maybe that'd make up for everything the Browns have done to them?).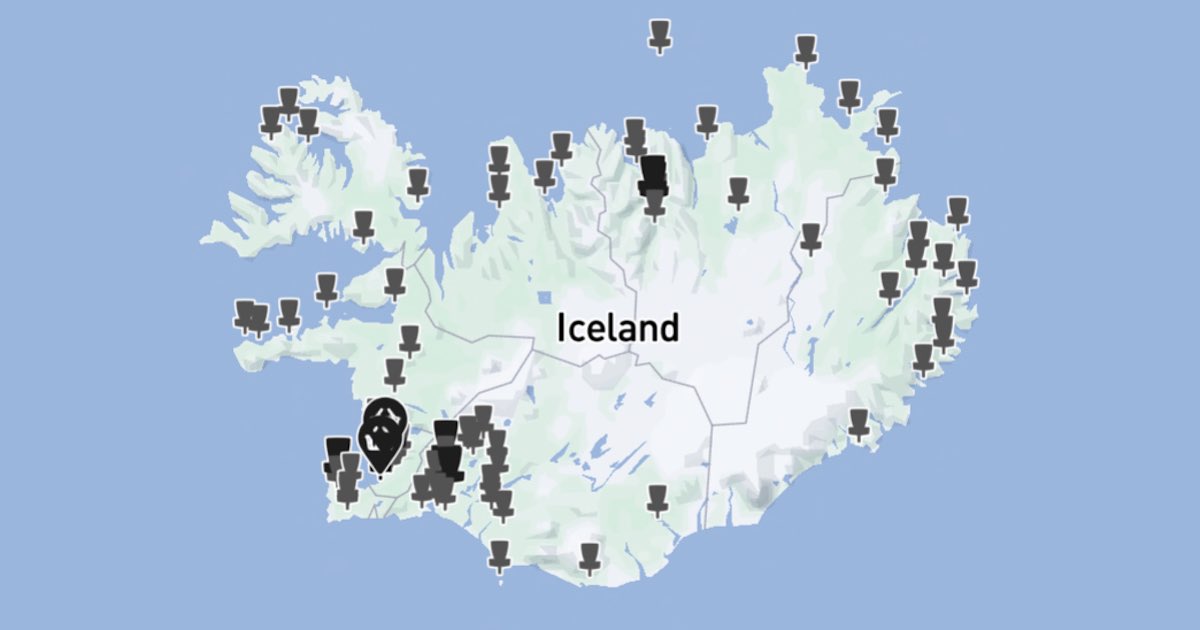 To be fair, Iceland is about the size of Kentucky, so it has quite a bit more area than Cleveland, but there's no denying the country's clearly huge enthusiasm for disc golf – especially in a place where conditions for outdoor sports are so rarely comfortable.

However, that burning need for disc golf will have to stay red hot if Iceland wants to fend off the country in the #2 spot...
Finland Becomes Second Country with Over 1,000 Disc Golf Courses
Finland is #2 in disc golf courses per capita and the only country other than the United States to boast over 1,000 disc golf courses. Though Finland currently trails Iceland in disc golf courses per capita standings, it isn't really that far behind despite having a population almost 15 times larger.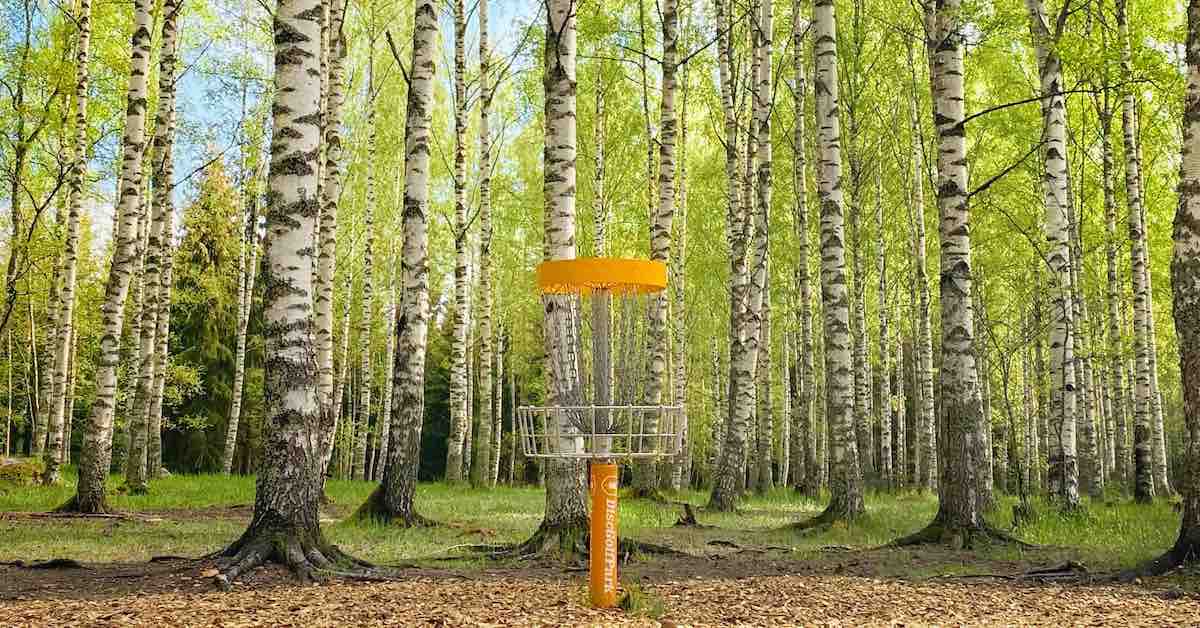 Here are a few interesting facts that may help the majority of our readers understand the real scope of disc golf in Finland:
If Finland were a U.S. state, it would be the fifth-largest in area behind fourth-largest state Montana. Finland has 903 more disc golf courses than Montana.
The U.S. state with the most disc golf courses is Texas with 640. Finland has under half the area and one-fifth the total population of the Lone Star State. Finland has 363 more courses than Texas.
The #1 state in courses per capita is Kansas with one disc golf course per 8,760 people. To match Finland's disc golf courses per capita rate, Kansas would need to add almost 200 courses to its current tally of 335 (i.e., increase its course total by over 50%) .
Where Would U.S. States Rank Against Countries in Disc Golf Courses Per Capita?
The United States' population and area dwarf those of most disc golfing countries. For example, Texas is bigger in size than every country other than the U.S. in the top 25 of disc golf courses per capita with just two exceptions: Australia and Canada.

Since U.S. states are often more comparable in terms of size and populace to nations that play tons of disc golf, we thought it'd be interesting to see how their stats match up in world disc golf course per capita rankings.
Here's what we found: While the top three countries – Iceland, Finland, and Estonia – would retain their ranks, U.S. states would make up the rest of the top 25 other than 10th and 18th place, which would go to Norway and Sweden, respectively. Additionally, U.S. states counting as countries would actually push the current #7 in the rankings (Denmark) to 39th in the world.

To learn more about U.S. states' disc golf courses per capita rates, check out "Disc Golf Courses Per Capita: U.S. States Ranked #1-#50."
Disc Golf in Antarctica...Really?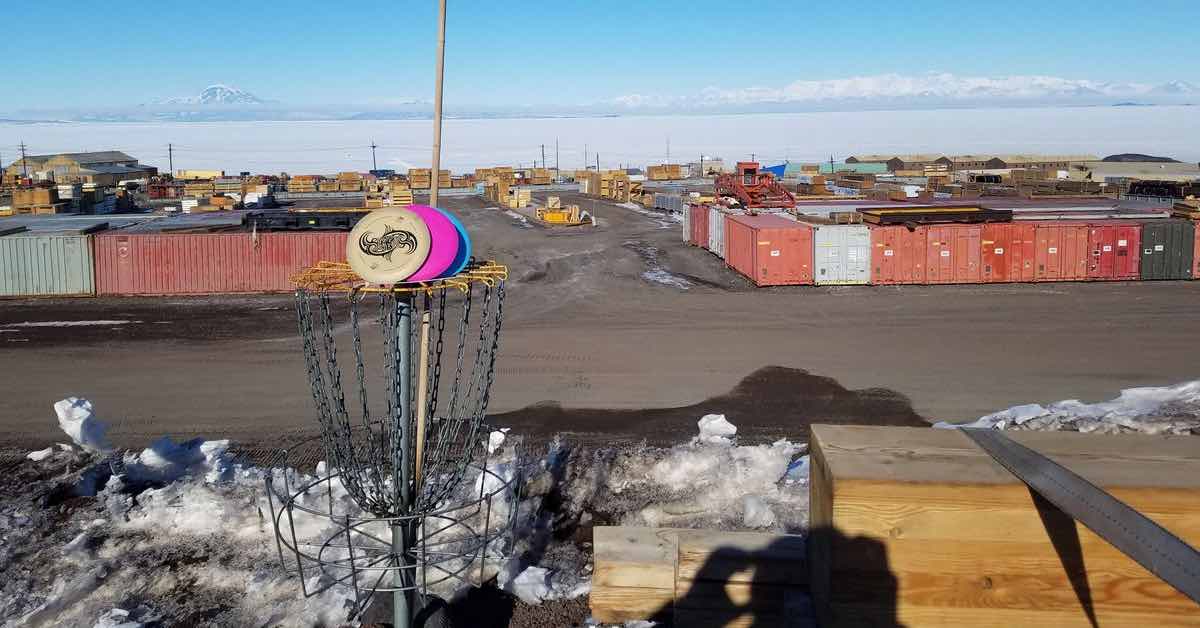 You might have noticed in our earlier map that Antarctica was a deep blue, indicating a high level of disc golf courses per capita. That's because the continent technically has no permanent human population but one disc golf course.

How does that work? Learn all about it in our post "Extraordinary Disc Golf Courses: Ross Island, Antarctica."
What Counted as a Disc Golf Course?
As in our look at how many disc golf courses are in the world, our goal with these stats isn't to arbitrate what counts as a disc golf course. Instead, we want to provide an indicator of the enthusiasm within countries for the sport.
Whether a course has baskets or alternative targets like tone poles, concrete tees or grass, it's still a place where people can play the sport we love and enjoy the company of friends, family, or their own thoughts. Other than invite-only courses, areas with designated places to throw from and to counted as courses for the purposes of this post.
Which Countries Have the Most Disc Golf Courses Per Capita?
These 25 countries have the world's highest disc golf courses per capita rates:
Rank
Country
People Per Disc Golf Course
Course Total
Population
Iceland
4,572
81
Finland
5,519
1,003
Estonia
7,030
189
Norway
10,512
514
Sweden
16,828
622
United States of America
35,646
9,454
Denmark
41,227
142
Canada
52,124
732
New Zealand
52,884
97
Latvia
55,115
34
Belize
57,147
7
Czechia
72,991
144
Lithuania
92,888
30
Switzerland
173,828
50
Slovenia
211,941
10
Luxembourg
213,107
3
Austria
223,052
40
Australia
225,401
115
Slovakia
302,646
18
Germany
353,426
236
France
441,996
146
United Kingdom
521,558
129
Montenegro
627,859
1
Belgium
645,079
18
Mauritius
649,458
2
Note: We know that "people per disc golf course" and "disc golf courses per capita" aren't the same thing. We opted to use the "per capita" wording here so that people looking for this information would be likely to find it. We opted to use "people per course" in our table because it's an easier way to visualize the stats' meaning.
Top Nations in Disc Golf Courses Per Capita – Special Cases
There are five nations that have special status with larger countries that could be in the top 25 in disc golf courses per capita depending on your definition of "country." Here's what they are and where they'd rank if they were all included as separate entities in the overall list:
Nation

Would-Be Rank
People Per Disc Golf Course
Course Total
Population
Special Status With...
Åland Islands
1
1,674
17
30,129
Svalbard and Jan Mayen
2
2,939
1
2,939
United States Virgin Islands
8
25,023
4
100,091
Faroe Islands
13
52,888
1
52,888
Guam
18
170,534
1
170,534
Notably, we did not include the courses in these places in the totals of the countries they're affiliated with in the earlier per capita list.

If you just skimmed the table above, take a second to think about just how crazy the course total is for the tiny population of the Åland Islands. This autonomous, Swedish-speaking region of Finland is a collection of islands between the Swedish and Finnish mainlands, and it's added most of those courses within just the last few years. It was all part of a plan to bring disc golf tourists to the Islands from Sweden, Finland, Estonia, and elsewhere.

Is it working? There are many signs pointing to a resounding, "Yes." Read all about it in our in-depth look at the early results of the Åland Islands' disc golf experiment.
Which Countries Have the Most Disc Golf Courses?
These ten countries have the most disc golf courses in the world:
| | | |
| --- | --- | --- |
| Rank | Country | Disc Golf Course Total |
| 1 | United States of America | 9,454 |
| 2 | Finland | 1,003 |
| 3 | Canada | 732 |
| 4 | Sweden | 622 |
| 5 | Norway | 514 |
| 6 | Germany | 236 |
| 7 | Estonia | 189 |
| 8 | France | 146 |
| 9 | Czechia | 144 |
| 10 | Denmark | 142 |
Want Regular Updates About the World of Disc Golf?
Along with continually improving disc golf's #1 app, we at UDisc love helping people discover interesting stats, facts, and stories related to all facets of our favorite sport.

Here on Release Point, we explore topics like the world's best disc golf courses, what disc golf brands players trust most, improvement tips, pro disc golf, local stories that could help the global disc golf community, and much more.
If you'd always like to know what we've been working on lately, consider subscribing to our newsletter.