Meet Gannon Buhr, the currently 17-year-old disc golf sensation from Iowa. Possessing a tall frame, long arms, the ability to crush both backhand and forehand, the midrange touch of a seasoned veteran, and elite putting prowess from C1 and C2, he has one of the highest performance ceilings of any player in the sport.
At the time of publication, Buhr was one of the world's top 10 disc golfers and fourth in Disc Golf Pro Tour points for the 2022 season. He's also still in high school. 

Luckily for us, Buhr was able to find time in his busy schedule of touring and catching up on homework to sit down and talk about his background, how he accidentally stumbled across disc golf, and the career goals he has as an up-and-coming force on tour.
How Gannon Buhr Found Disc Golf

As a nine-year-old who had just moved to Urbandale, Iowa, Buhr needed a new activity. The YouTube trick shot exploits of Dude Perfect and Brodie Smith caught his attention.
His new house had a basketball hoop in the backyard and some open space, and he decided to create trick shots of his own. But Buhr didn't own a Frisbee, so he went to the store to purchase one like Smith used in his videos. 
The Frisbee he came home with didn't fly like any of the ultimate lids Smith was using, though. It turned out that Buhr had accidentally purchased his first disc golf disc: an Innova Champion Firebird. Once he figured out what the disc was for, he wanted to give disc golf a try.
"I found disc golf to be more fun and got hooked on that instead," Buhr said.
He found the Centennial Park course near his school and began to play.
"I remember taking out a drawstring bag from a random college stuffed with a couple of discs," he said. "I just went out and threw and was pretty terrible."
Buhr quickly gained experience and a varied repertoire of shots at his local course. He entered the tournament scene as a Recreational player in 2015, and the youngster's potential soon became clear to anyone paying attention.
Buhr Becomes Multi-Time Junior World Champ
Wanting to test himself, an 11-year-old Buhr entered the 2016 PDGA Amateur & Junior Disc Golf World Championships in the Junior III division. He qualified for the Final 9 and entered it only one stroke back from first place. Ultimately, he finished third but took inspiration from the experience.
"It was exciting to see that I was good enough to play for my age," he said. "I saw if I kept up with it I could possibly become something good."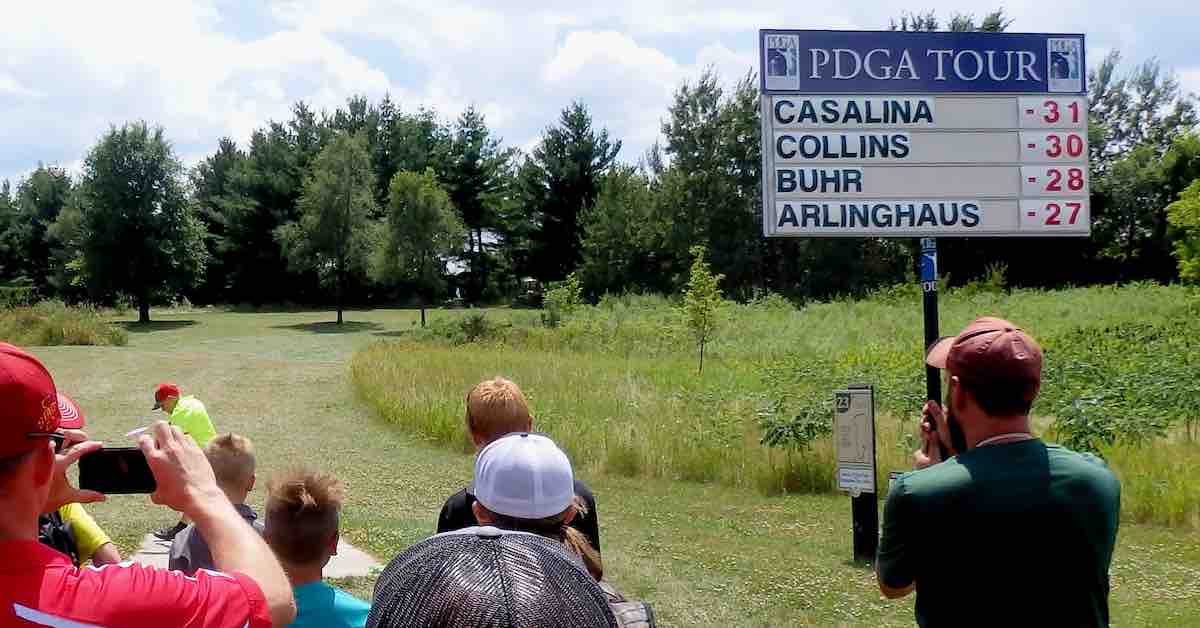 "Good" might be an understatement.
Buhr returned to Junior Worlds in 2017 in the same division and blew the competition off the course. The young sharpshooter not only won but finished 30 strokes ahead of second place.
He made the jump to the U-15 division in 2018 and finished fourth. A year later, he once again found the top of the podium with his second Junior World Championship in 2019. This time his margin of victory was an impressive 27 strokes.
Disc golf equipment company Prodigy was quick to jump in and sponsor him after his success on the Juniors stage.
"They've been amazing to me," Buhr said. "Prodigy is the brand I want to support and I've always dreamed of supporting."

In 2022, Prodigy and Buhr signed a two-year deal.
A Serious Injury & Discovering an Odd Superpower
The 2020 disc golf season is remembered by most players and fans as the COVID year. But for Buhr it's memorable for another reason, too.
Days before he planned to kick off his first season touring as a pro, his dreams came to a screeching halt.
"I was longboarding and got going a bit too fast," he said. "I hopped off intentionally to not hit the curb, but my foot landed weird and my knee twisted in."
He was diagnosed with an ACL avulsion in his left knee. The ACL is the ligament inside a knee that prevents the shinbone from sliding forward into the other leg bones. The common ACL sports injury is a tearing of the ligament, but Buhr's injury was not a tear. Instead his ACL separated from the bone.
Buhr went into surgery to repair his knee. He didn't walk for two months and couldn't throw a disc for four.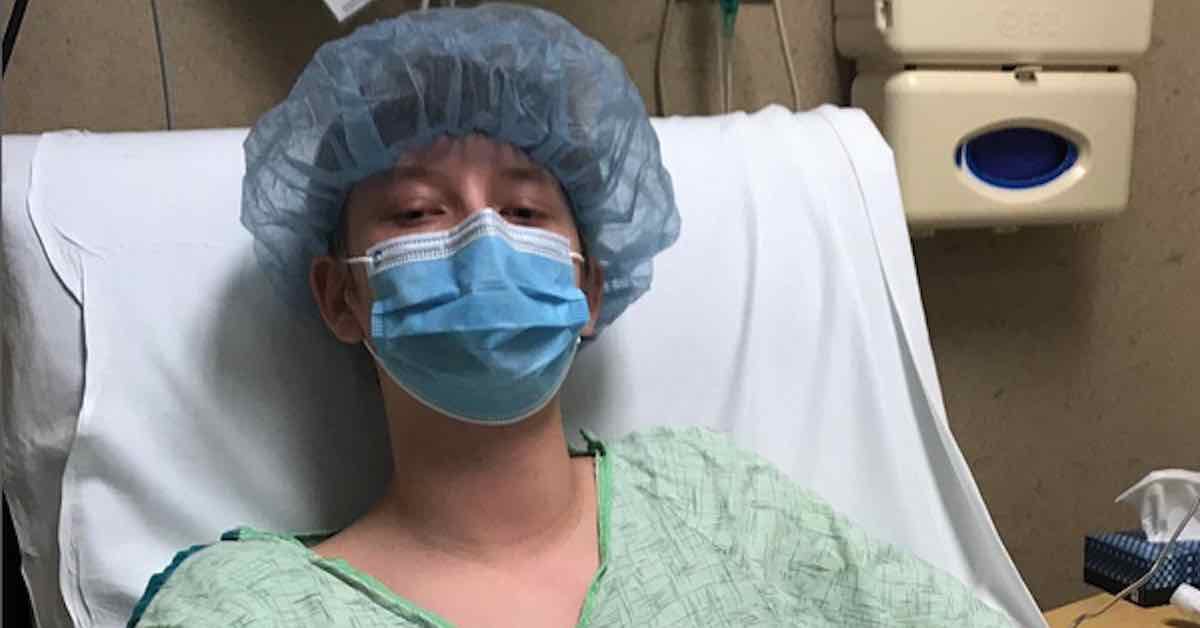 "That was very mentally draining," he said. "The entire 2020 season was a bust. I played maybe a total of three events. I'm still kind of recovering from that surgery. I've never had pain with it, but the muscles are still recovering."
Buhr came back strong in 2021, but he came close to seriously injuring himself again near the end of that season. In November, Buhr went south to play in the Northwest Arkansas Open and participate in a GK Pro Skins Match. The day before the tournament began, Buhr – who, despite his mature play on the course, can still be overcome by youthful impulses – became randomly distracted by the falling leaves on the trees.
"I was walking to the car and my stupid, little brain thought I should go catch that leaf on the tree," he said. "I went to jump to catch this leaf in the pitch black and I couldn't see what footing was underneath me. I just heard four or five really loud pops."
Somehow Buhr avoided anything catastrophic and ended up only hobbling around for two weeks with a swollen ankle. But the ankle injury revealed something else. He was diagnosed with Ehlers-Danlos Syndrome (EDS) that affects the functioning of ligaments and connective tissues. This might sound negative at first, but for Buhr it's a bit of a superpower.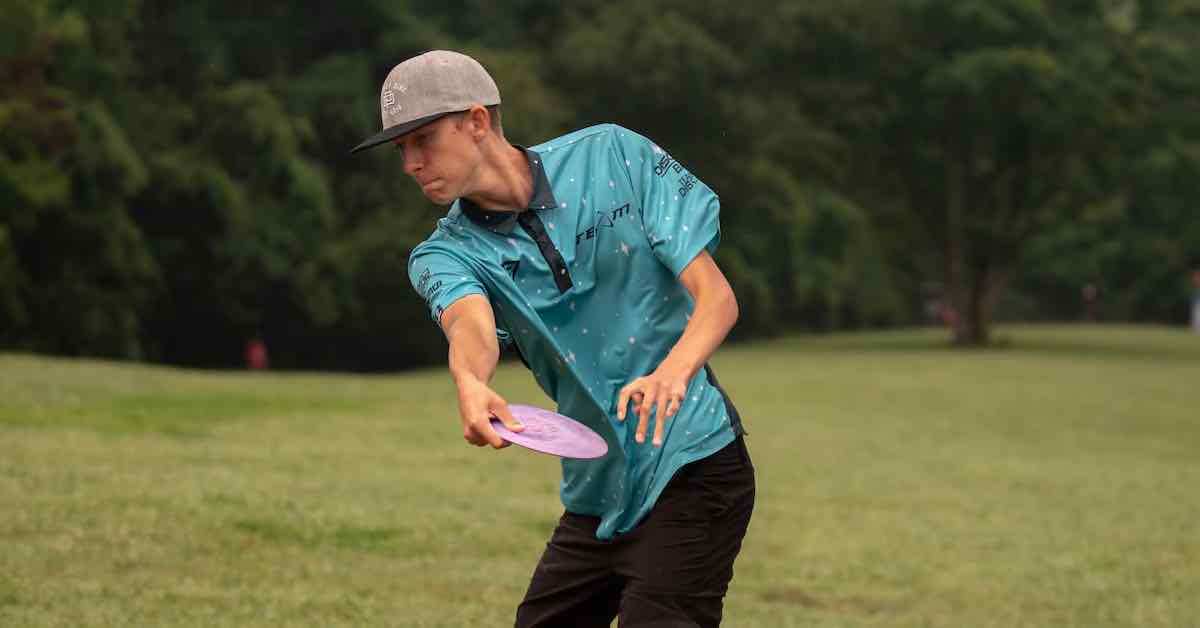 "It makes my tendons and ligaments a little more stretchy and durable," he said. "It's the reason I didn't tear my ACL and instead it just fell off the bone. I think that's also why I'm so tall."
Buhr's Disc Golf Career So Far
Buhr's potential was clearly evident from his two Junior World Championships and two other top four finishes at Worlds from ages 11 to 14. Despite his lost 2020 season, his star shined brightly when he hit the pro circuit in 2021.
He played in 12 Elite Series events while on tour, missing the top 25 only three times. A breakout fourth-place finish at The Preserve Championship turned some heads. Then a 10th-place finish at the Green Mountain Championship, a 12th-place finish at the USDGC – a PDGA Major – and a fifth-place finish at the DGPT Championship to close out the season brought him to the forefront of conversations about players to watch in 2022.
Buhr took that momentum straight into Vegas, which hosted the first event of the 2022 DGPT. At just 16 years of age, he found himself tied with tour stalwart Drew Gibson for first place at the Las Vegas Challenge after they finished the final hole of regulation play.

However, the teen couldn't seal the deal and had to settle for second after a sudden-death playoff. 
"It really sucked," he said. "I remember sitting in that sand bunker thinking how I had that tournament locked up only for someone else to shoot out of their mind and strip it from me. I was just really disappointed."
Still, his performance in Sin City convinced Buhr he had what it took to beat the world's best disc golfers. He mentioned specifically that hearing the hosts of The Upshot podcast from Ultiworld Disc Golf talk about how they were sure he would focus and take the win if he was in another Vegas-like situation fueled him and buoyed his self-confidence.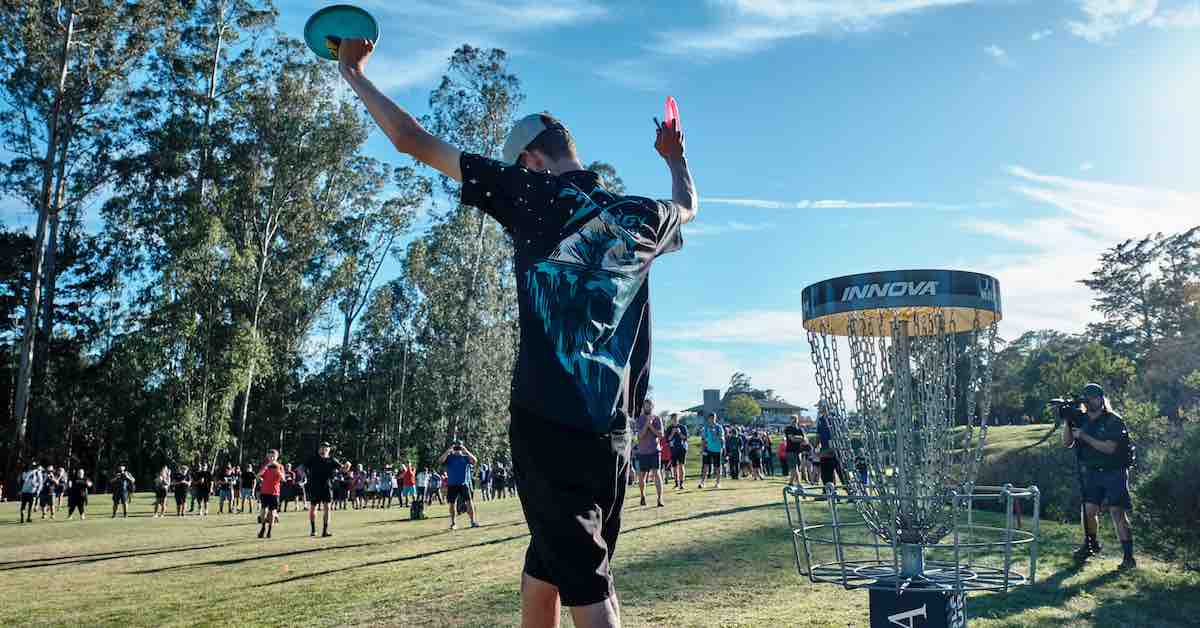 His chance to prove them right came three months later at the 2022 Santa Cruz Masters Cup, a DGPT Silver Series event. He entered the final round deadlocked with James Conrad but came into the 18th hole with a two-stroke advantage and a chance to lay up for par and take the win.
"I was actually down one stroke after hole 3 because I threw out of bounds," Buhr said. "But there was no way I was going to lose that tournament. I birdied five in a row after that and kept pushing. I actually had a chance to shoot the course record, but I knew I just really wanted to win and was able to slow down and make sure that happened."
Buhr's Goals
Seeding in the DGPT Championship is very much on Buhr's mind as the 2022 season approaches the midway point. He currently has a bye to the semifinals.
"I never lose focus," he said. "Pro Tour points mean something at the end. Every place matters. A bye to the semifinal round is an easy $5,000."
Beyond that, Buhr expects to compete for a USDGC title very soon.
"It's the ideal format for my game," he said. "I rely on execution and playing safe and allowing other players to make the mistakes. I made several mistakes last year and still finished the tournament in 12th."
"Just a Normal Person"
Buhr might be a top-tier professional with the world in front of him as far as disc golf is concerned, but he's still a teenager with a teen's typical concerns and responsibilities.
"Whenever I'm not at a tournament, I'm in person at school doing work," he said. "I don't have the benefit of online school. I spend a lot of time grinding to get work done and catch up when I miss stuff. Whatever it takes to pass the class."
But that stage of life is almost over for Buhr. He is on pace to graduate high school in January 2023 and then he has his sights on a driver's license and a tour van.
Currently he relies on friends and family to get to and from each destination. 
"My parents are really supportive of my disc golf, especially now that they see what I'm doing and where it's going," he said. "They want to do the most they can to get me to these events. In 2022, they've mostly been financial support."
Without a vehicle or a license, Buhr's transportation has come from his friends on tour. Alden Harris, Gavin Babcock, and Cole Redalen have all played a role.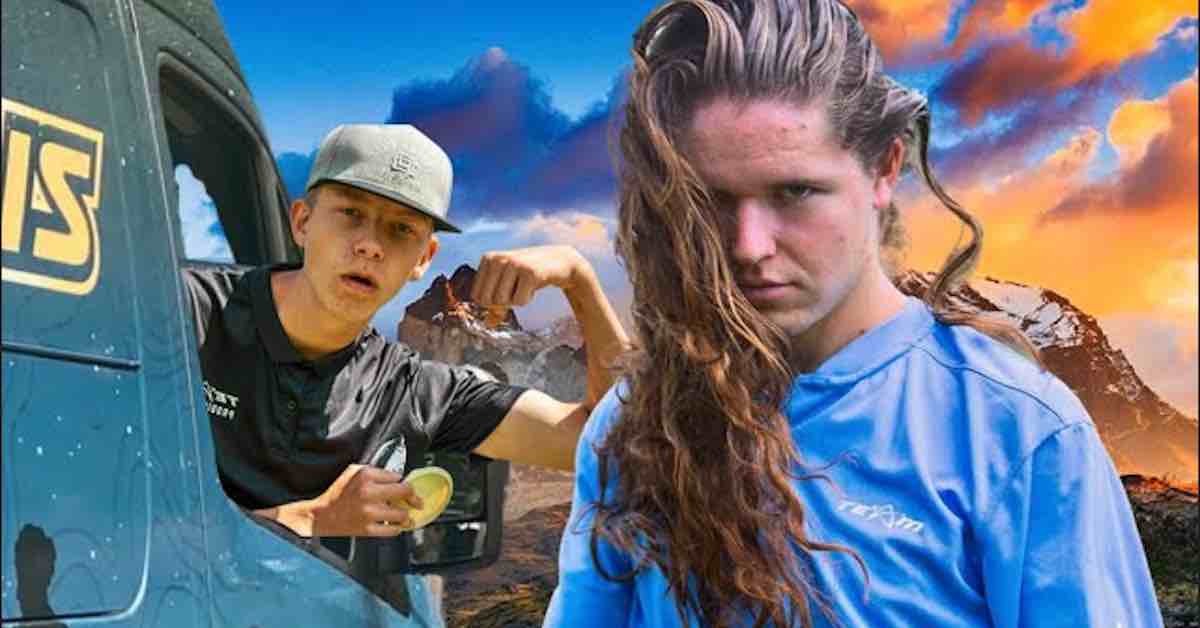 "I appreciate all the support," he said. "It really just depends who's willing to put up with me for a few days. I'm basically just hitchhiking right now and trying to find rides to places."
Buhr's extended time with Harris has allowed him to show his personality to followers of disc golf on YouTube as he's made numerous appearances on Harris' channel, doing everything from jumping in frigid rivers, to spending Alden's money at an arcade to, of course, playing disc golf.
Buhr sees himself as just a fairly typical teenager who likes Rubik's cubes, Legos, disc golf, and hanging out with friends.
"It's a weird feeling when people come up asking for my autograph," he said. "I'm still nervous talking to certain pros, so it's weird seeing other people act that way toward me when I just feel like a normal person."