Finland has ranked #1 in the World Happiness Report six years in a row, and in 2022 its citizens played more rounds of disc golf per capita than any other country. We're not claiming disc golf is the country's secret to contentment – correlation doesn't equal causation and all that– but there are plenty of clear links between disc golf and the values and mindsets credited as the secrets to Finnish happiness.
Here we explore those connections and how leading figures in the Finnish Disc Golf Association (FDGA) hope to guide the sport further into the mainstream.
Why Is Disc Golf So Popular in Finland?
Disc golf came to Finland nearly 50 years ago when Seppo Nieminen started importing discs specifically for disc golf. The sport didn't immediately skyrocket to popularity, though. It took until the early 2000s for the precipitous climb to start – a result, in part, of a few important tournaments coming to the country.
"Disc golf has been here for a long time," said Tapani Aulu, Sports Director of the FDGA and Finland's Professional Disc Golf Association Country Coordinator. "It started already in the late '70s, and we know people have been in the sport ever since then. But I think it really picked up after the 2005 European Championships in Finland. That was the first actual wave of growth. The second one was...maybe [due to] the European Open moving to Nokia in 2011 and after that [disc golf] becoming a big spectator sport."
These events gave more Finns a chance to see the sport, and the current state of disc golf in Finland shows it struck a nerve.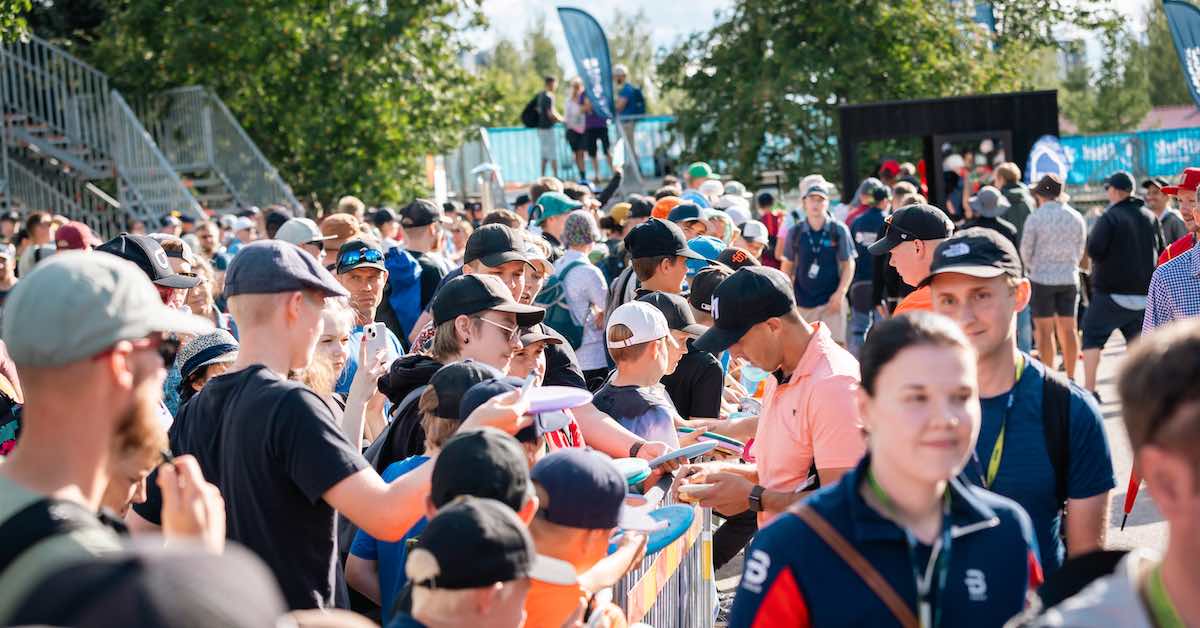 Of Finland's over 300 municipalities (similar to U.S. counties), only a few are now without a disc golf course. In 2020, a survey showed that almost a third of school-aged Finns would be interested in playing disc golf as a part of their curriculum and that among 14-to-16-year-old boys, disc golf was the second-most desired out of all sports. A more general 2022 study of Finns' outdoor activity found that about one out of every five Finnish adults and nearly one out of every two 15-to-24-year-olds have played rounds of disc golf.

Why all the excitement for the sport? Likely because it ticks quite a few boxes on the checklist of "Things Finns Love." One of which, according to Aulu, is throwing stuff.

"Throwing things is a thing in Finland," Aulu explained. "Finnish baseball is our national sport and we throw the javelin and all kinds of things. So when a new sport gets popular and involves throwing, it kind of has an advantage already."

But there are also more concrete reasons disc golf has found success in Finland – ones that correlate with oft-cited reasons for Finnish happiness.
Disc Golf Fits Finns' Love of the Outdoors
Finland has a huge amount of land for its population of roughly 5 million, leaving plenty of room for idyllic natural spaces.
"We're a scarcely populated country, so we have lots of woods around cities," explained FDGA Board Member Jouni Kallio.
Nine out of 10 Finns say nature is an important part of their lives, and since studies show that contact with the outdoors is good for mental health, that stat makes it easy to see why Finns' love of being outside is associated with their high rates of life satisfaction. It helps explain why an outdoor sport like disc golf could put down strong roots in the nation, too.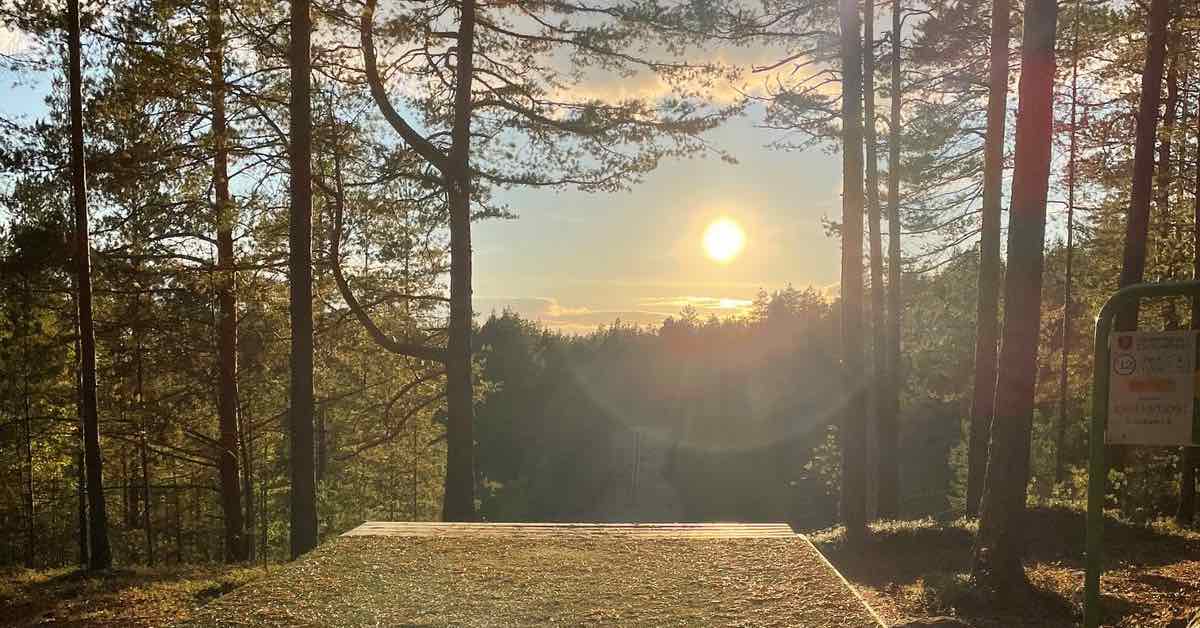 But it's not just the fact that disc golf is played outside that makes it so appealing to the Finnish mindset.
Disc golf fills a rare niche in outdoor sport by having players move through areas that – especially on Finland's typically wooded courses – have the natural feel of hiking or cycling paths while offering the satisfaction of playing a game with a clear goal and rules like soccer or hockey. Because disc golf facilities can be used by both casual players looking to make a walk in the woods a bit more interesting as well as the more competitive-minded, they're attractive to local officials who want recreational infrastructure investments to benefit as many citizens as possible.
Disc Golf Helps Finnish Municipalities Meet Targets

Another factor contributing to Finns' happiness is a social system that aims to give people all over the country similar opportunities no matter their socioeconomic standing. The country's superb education system and robust social safety net are testaments to this, and so are its requirements that municipalities and cities offer citizens easily-accessible opportunities for healthy recreation. 
"The atmosphere in Finland in general is that we need a lot of low-threshold, cheap ways of promoting physical activity," said Kallio, who has worked with his city Jyväskylä on disc golf matters. "And disc golf is cheap to build, free for all, and low-threshold. You don't need expensive equipment or high levels of fitness."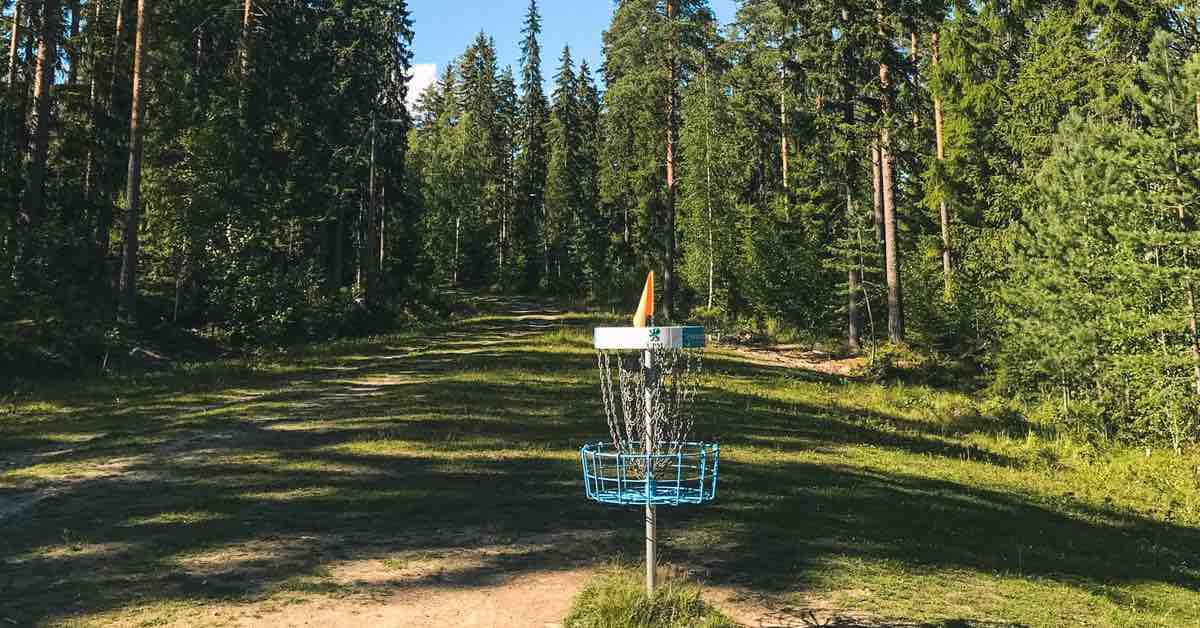 Echoing those sentiments, Aulu spoke to why disc golf courses can be more attractive to Finnish towns than more traditional sports facilities like soccer fields or basketball courts.
"We differentiate between physical activity and sport whereas many other languages don't," Aulu said. "So there's this thing deep in the culture that we have competitive sport separated from physical activity. Cities do provide for sports facilities, but disc golf is...more like building trails in the forest and things like that that cities really want available to everybody."
Disc Golf Appeals to Community-Minded Finns

Though Finns certainly engage in competitive sports with "us vs. them" mentalities, it's not a mindset that's common elsewhere in Finnish society. Various studies show that Finns have a high level of community spirit and trust in their neighbors, and disc golf fits well with these values.
"I've come to appreciate the disc golf spirit," said Kallio, whose profession is researching sports science. "Being involved in disc golf and coaching disc golf, I've started getting a distaste for so many things in the cultures of other sports."
As an example of "disc golf spirit," Kallio brought up seeing pro player Gregg Barsby fist-pumping after a competitor made a clutch putt on a tournament's last hole – despite the fact that it forced Barsby to convert a difficult putt of his own to win the event. You can see the moment Kallio was talking about below:


That clip displays a moment where one player enjoys seeing another player succeed. Whereas in a typical competitive activity (e.g., tennis, basketball) you actively work to make other competitors fail and see their success as your own failure, disc golf culture strongly encourages celebrating other competitors' good throws and maintaining positive atmospheres in groups. In a society where citizens largely trust each other and see high value in supporting the communal good, the "disc golf spirit" feels natural.
Disc Golf Is Down-to-Earth and so Are Finns

Finnish culture frowns on overt displays of wealth, and its richest citizens rarely flaunt their money through showy possessions. That's despite (or maybe due to) the fact that everyone already knows exactly how wealthy they are due to a national policy that makes all citizens' tax records publicly available and searchable each year.
Because disc golf's courses are largely free and none of the equipment used for it is particularly flashy, playing it doesn't send any sort of message about social status. And that's just the way Finns like it.
Why Disc Golf Is Likely to Stay Popular in Finland
While there are clearly lots of reasons disc golf appeals to Finns, it never would have gotten to the stage it's at now without dedicated people and organizations guiding it there. The most visible and influential group focused on keeping disc golf on an upward trajectory in Finland is the aforementioned Finnish Disc Golf Association (FDGA). 

To register for formal competitions in Finland, disc golfers must pay dues to an official club, and clubs pay parts of those dues to register with the FDGA. There are currently around 200 registered disc golf clubs serving over 11,000 FDGA members.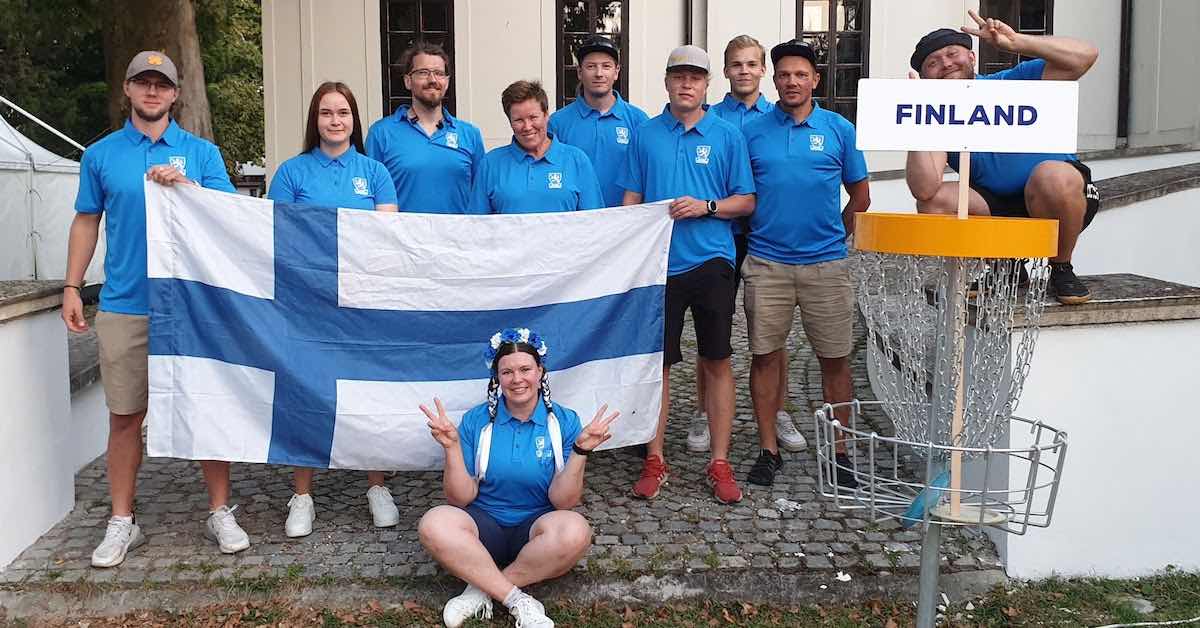 Though disc golfers used to fewer layers of bureaucracy might view this system with skepticism, it has helped Finnish disc golf maintain consistently high standards. The FDGA offers extensive information on how to run events effectively and professionally, gives input on how to resolve internal club disputes equitably, and assures stats related to disc golf participation are entered into one central data bank – stats clubs and the association can use to show disc golf's value to decision-makers.
It also pushes clubs to become active in their communities and more than just a group of people who like playing the same game.
"We want to be close to the clubs in a way that it's not just the sport we're helping them with but actually running an organized association...to do it by the book and to understand what it is to be an effective entity in the field of sports," Aulu said.
Finns Are Focused on Junior Disc Golf
Like almost everywhere with disc golf infrastructure, Finland saw an explosion of new players during the height of the COVID pandemic. On Finnish courses, many of those newcomers were juniors, i.e., players under 18. This trend didn't escape FDGA leadership's notice, and they started working on ways to help junior disc golfers' skills and interest in the sport grow.
The main driver of these efforts was Kallio, who has a PhD in sports science. He became interested in creating a formal system for youth disc golf trainings in Finland after being underwhelmed by sessions the youngest of his three children attended.
"I looked at the training and I was thinking about things that were lacking from just basic putting and throwing training," Kallio said. "I went to the internet and thought, 'Surely I'll find something someone has done,' and I couldn't find anything. And so I started taking examples from other sports and applying them to disc golf."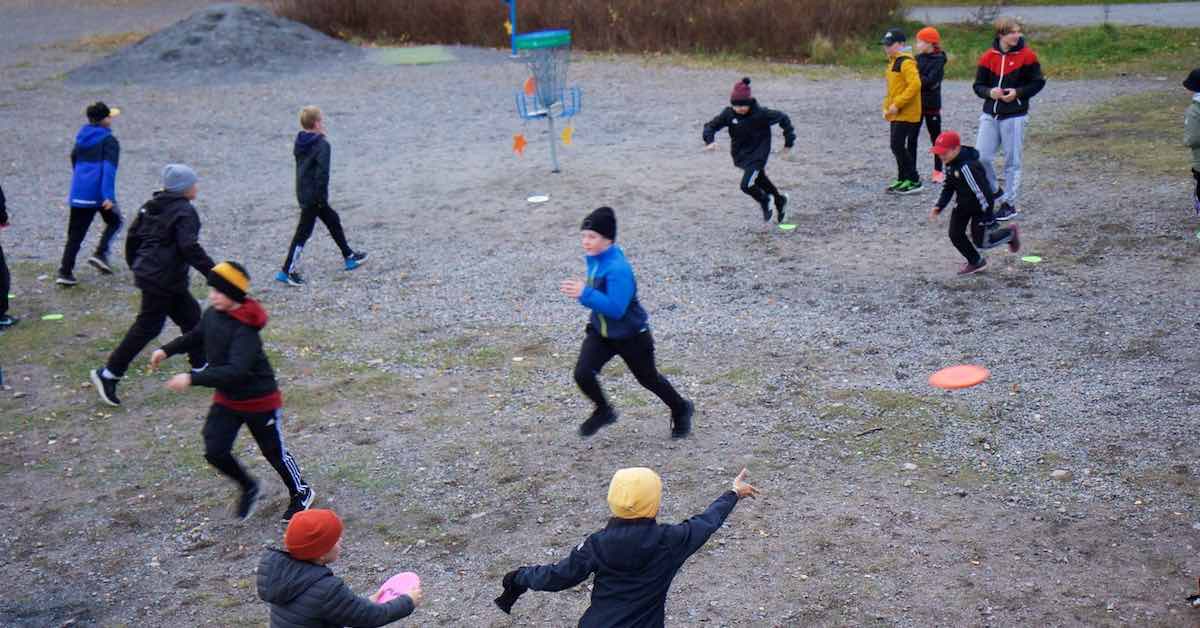 Some of Kallio's focuses were reducing wait times (no more kids standing in long lines to putt or throw one time), upping physical activity, and taking out elimination games that are bad for self-esteem and often leave players who need the most practice just watching those who need the least. 
The FDGA now strongly encourages club trainers to take a certification course based on the system Kallio devised. During the course, trainers closely examine a variety of modules they can later mix and match to create engaging, well-organized, and useful sessions. The modules include thorough explanations of training exercises and video examples, and they're all available digitally. These efforts are supported by the dues clubs pay to the FDGA.
What's more, the FDGA is doing its best to entice young people into trainer roles. 
"We're also training youth to be coaches," said Kallio, whose own club has seven coaches between ages 17 and 21. "They are the idols and role models for the kids, not me – not the old geezers. And the young men and women also get life skills from learning how to coach and how to organize."
Though the FDGA supports a structured way for talented young players to move up the competitive ladder, the main point of better trainings is to make kids healthier, happier, and good ambassadors for the sport.
"We have to also remember that maybe a one-hundredth of a percent of all kid disc golfers ever make it to the pro tour or ever want to make it to the pro tour," Kallio said. "So we're also bringing up those other 99.99% of kids and showing them how to behave on the disc golf course, how to enjoy the sport, and also how to give back to the disc golf community."
Disc Golf Organization Is Becoming a Profession in Finland
As disc golf participation increased in Finland, so did the hours the FDGA and clubs put in for administrative work, event organization, and other essentials. It was apparent to FDGA leadership that relying solely on volunteers for such tasks wouldn't produce high-quality results long term and in turn be bad for Finnish disc golf.
Luckily, the ever-rising number of FDGA members enabled the organization to employ people who could devote their working hours to taking care of important tasks.
"We have four employees," said Laura Heikkilä, chair of the FDGA Board of Directors. "And that costs money, of course, but it's important to have continuity for the association. When you have volunteers, everybody has jobs and families, and they can only provide some of their time."
The FDGA even has a page on its website dedicated to helping clubs interested in hiring employees.
Though the idea of hiring people who can dedicate themselves fully to helping a local disc golf community thrive is appealing, it does, as Heikkilä pointed out, come with a cost. Kallio says there are debates in larger clubs about whether supporting employees makes disc golf less accessible.
"How professional do we want to be on the club level to keep it affordable?" Kallio asked rhetorically. "It's a balancing act."
Get Happy
In many ways, examining the state of Finnish disc golf is like looking into an ideal future of the sport: Courses all over, plenty of interest and support from local officials, thriving clubs and other organizing bodies, and few worries about disc golf awareness among the general population.
"We can, of course, promote that the clubs organize open days where they publicize the sport and have some exhibition in the center of town and get people to try it, but the exposure is there already," Aulu said. "People already know what it is, so that kind of thing isn't so necessary. We need to provide resources for somebody to continue in the sport."
There are a lot of aspects of Finland's cultural and geographic landscape that make it an optimal place for disc golf to thrive, and its successes there won't be replicable everywhere. Still, the many positive parts of Finnish culture disc golf promotes can be highlighted the world over by those seeking to grow the sport. Additionally, more mature disc golf communities can find some great takeaways in Finland's focus on offering high-quality club experiences, especially for the young disc golfers the sport's future depends on.

After all, who doesn't want to be like the happiest people in the world?