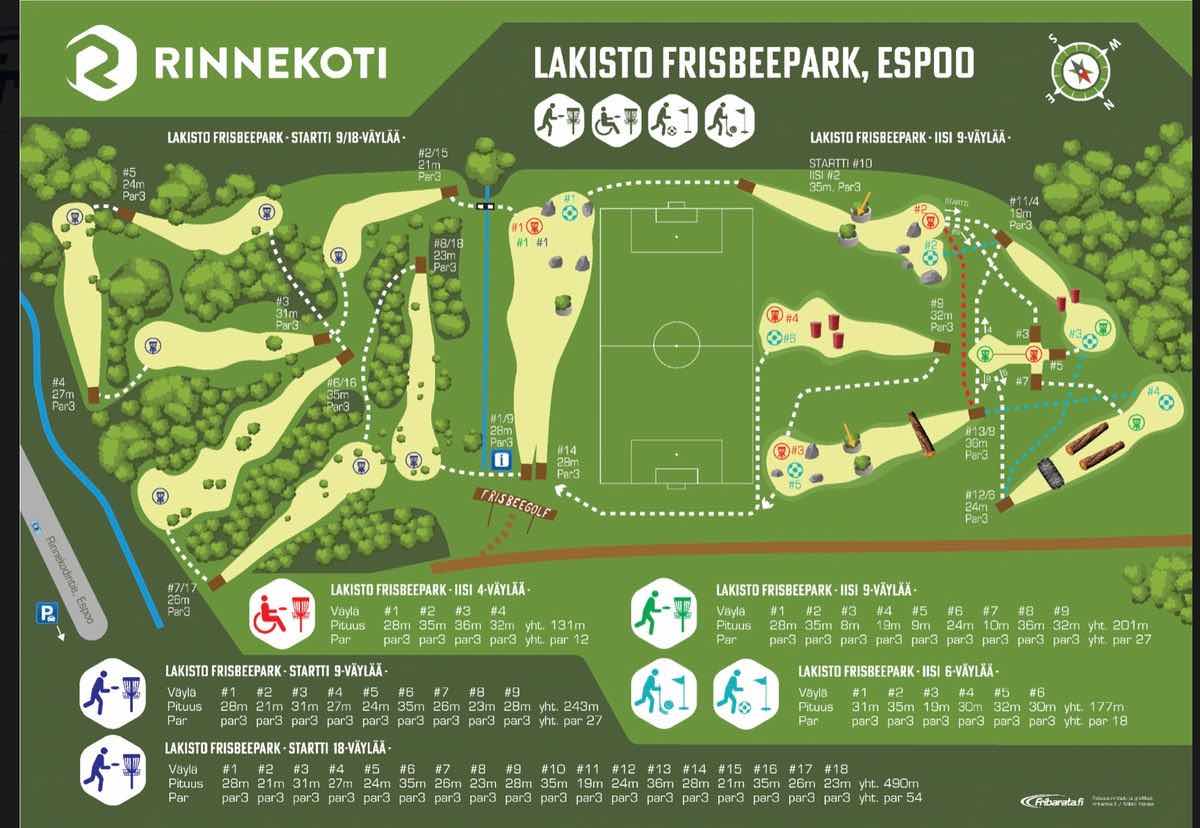 Disc golf's accessibility is a main driver of the massive growth the sport has seen in recent decades. While people of diverse socioeconomic backgrounds, ages, fitness levels, and skill can enjoy disc golf (sometimes even with a furry companion), most courses are still inaccessible to wheelchair users due to terrain challenges.
Finnish disc golf enthusiast, designer, and entrepreneur Mikko Tanska designed a course to help change that: Lakisto Frisbeepark.

Getting the Call to Design an Accessible Disc Golf Course
Tanska got his start designing courses through tweaking the layout of his home course, Puolarmaari in Espoo, Finland. The course had 14 holes at the time, and Tanska, who had long had an interest in design, began thinking up ways to expand and improve it. He eventually landed on ideas he liked enough to pitch to city leaders.

"In 2016 I made a new course design just for my own fun to extend Puolarmaari to 20 holes," said Tanska. "The course design became so good I decided to send it to decision makers at the city of Espoo and a new course was rolled out in early 2017. Nowadays, Puolarmaari is the most popular course in Finland."
After his success with Puolarmaari, Tanska designed a number of courses suited to beginners such as Laaksolahti, Oittaa Rantapuisto, and Oittaa Camping as a way to introduce the sport to new people. Seeing his work with entry-level courses, Rinnekoti, Finland's largest provider of private disability services, contacted Tanska and asked if he could create a wheelchair-friendly disc golf experience on their property.
Creating a Special Experience at Lakisto
Rinnekoti originally asked for a six-hole course proposal, but Tanska successfully made the case for a beginner-friendly 18-hole course, with hole distances ranging from 19 meters/62 feet to 36 meters/118 feet. Of those, four holes are on a former soccer field and designed specifically to be played safely by those in wheelchairs.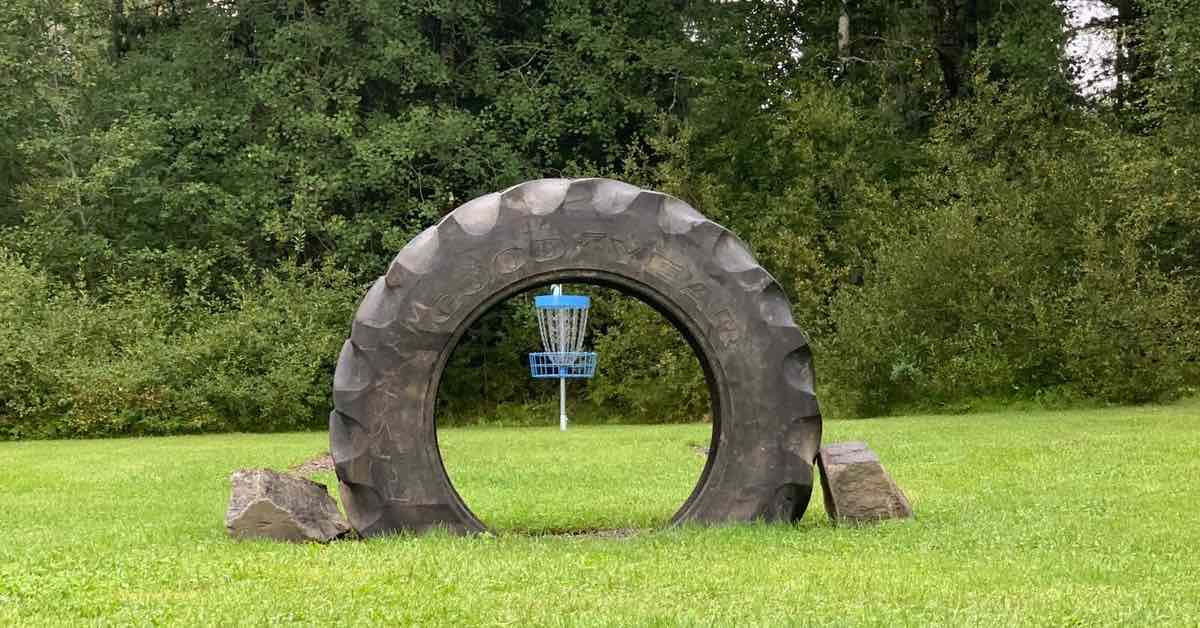 However, Tanska knew that creating something accessible shouldn't mean creating something uninteresting, so he found ways to spice up the featureless flat lawn.
"Part of the course is on an old planted Christmas tree forest," said Tanska. "It felt kind of like a magic forest when I visited for the first time. However, the section of the course on an old open soccer field might be a bit boring to play without some obstacles, so that is why I wanted to implement some big rocks, old fallen down trees, and concrete wells."
Other interesting obstacles include recycled tractor wheels and cleaned out oil barrels. 
As he worked on the course, Tanska was moved by the goodwill of those who stopped to ask about the project.

"For me it was quite emotionally touching building the Lakisto course," said Tanska. "There were many people who came to me asking what I am building and when it will be ready. They were in such a good mood every time they came to talk to me. I gave some eager ones a set of my own discs so that they could start practicing beforehand."
Along with holes accessible to those in wheelchairs, there are also six holes for foot golf for people who can kick but not throw. The crown jewel of the course, though, is a one-of-a-kind machine that lets everyone feel the thrill of their disc hitting chains with some real momentum.
The Ace Machine at Lakisto Frisbeepark
Anyone who plays Lakisto will be immediately drawn to a marvel of modern disc golf science known as the Ace Machine:


"Rinnekoti wanted to have some special things at the course," said Tanska. "They wanted a way to get their customers smiling on the course even if they can't play disc or foot golf. That is why I designed The Ace Machine."
The Ace Machine has a basket that players can easily throw, or simply place, a disc into. The disc is automatically flipped to the vertical position, sliding from the bottom of the basket to the rail, where it rolls into the final basket. This custom-built basket invites everyone to experience the thrill of their first ace and is almost as fun to look at as it is to use.
"The Ace Machine was custom built from scratch," said Tanska. "That's the only one in the world."
Do You Know an Extraordinary Disc Golf Course?
What Tanska has created at Lakisto fits an ethic of inclusivity that will help disc golf continue to grow in popularity as an option for healthy outdoor recreation.

"Everybody should have the possibility to try disc golf," said Tanska. "It's an outdoor sport and I want people to get outside...It does not matter how you throw the disc; don't mind your style. Just do what feels good to you, have fun, and enjoy nature!"
Tanska said he currently knows of just one other Finnish course with wheelchair-accessible holes, Pajuniityn MultiGolfPark, but we hope it'll become a growing trend.
If you know of a course with a unique story or that serves a special purpose in the disc golfing world, we'd love to hear about it. Contact us at releasepoint@udisc.com with the subject line "Extraordinary Course."