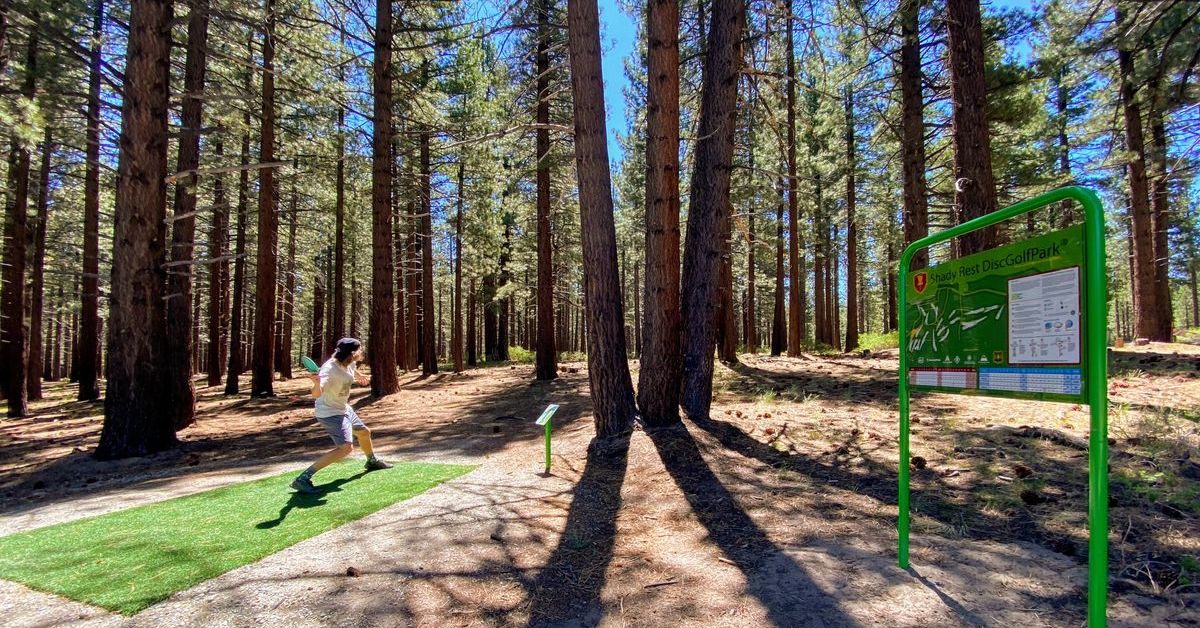 Getting permission to put in a disc golf course on public land is almost always tricky. Just to build in a local park you need the consent and support of the local government and often have to win over skeptical members of the community. 

When you want to build your course in a federally protected area, things get even harder.
That's why the very existence of Shady Rest DiscGolfPark in a stretch of Inyo National Forest in the Sierra Nevada mountain range is extraordinary. Simply getting permission to create the course took great dedication and patience on the part of many people and organizations in the town of Mammoth Lakes, California, a well-known outdoor recreation haven. 

But Shady Rest also stands out for another reason. Its designer, 2009 Professional Disc Golf World Champion Avery Jenkins, had to use all his ingenuity to answer a very big ask for someone creating 18 fairways through a forest.

"The challenge was to design a really cool, pro-level course with some par 4s and even a par 5 and not cut down a single tree," Jenkins said.
The Long Road to Approval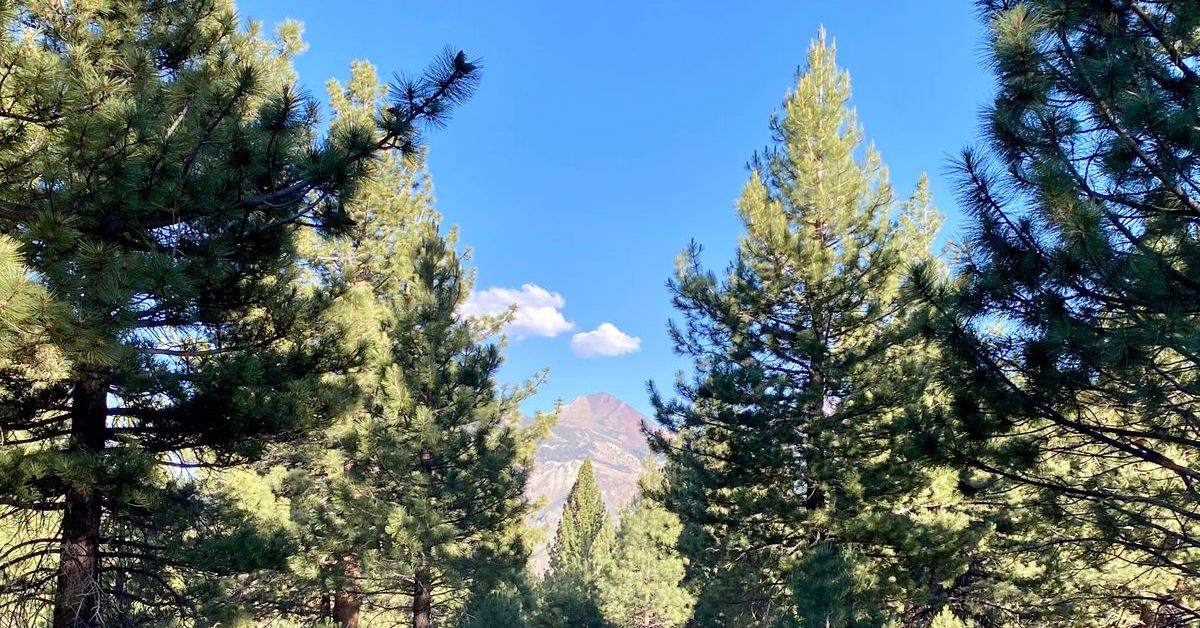 Shady Rest isn't technically the first disc golf course in the Inyo National Forest near Mammoth Lakes. Before it was installed, locals had independently set up an object course in the forest that wasn't supported by the town. Still, that course left a lot for the modern disc golfer to desire.

"Course targets were trees marked with tape and tee pads bordered by branches that were loosely maintained by the Mammoth Lakes Disc Golf Club," said Stuart Brown, Town of Mammoth Lakes' Parks and Recreation Director.

In 2017, a member of the Mammoth Lakes Disc Golf Club, Mike Wellwood, decided to lobby the town to support the installation of a course with permanent tees and baskets. It was a campaign that he had good reason to believe would be an uphill slog since, according to Wellwood, "local residents ha[d] tried to get a course installed for years, perhaps even decades" without success.

The club's pitch, however, was met with more warmth than expected. 

"Introducing our proposal to the Town of Mammoth Lakes was daunting, initially," Wellwood said. "Small towns have their benefits, though, and we had no shortage of community support."

Wellwood said the key to winning over the local government was selling disc golf as a way to increase options in the area for summer recreation. Mammoth Lakes' economy is largely based around tourism, but its biggest pull is winter sports. A well-designed disc golf course with professional-grade tees and baskets would both benefit residents and be a draw for out-of-town disc golfers after the snows melted.

Though local authorities and community members lent the project their support relatively quickly, their backing took time to translate into a course. The area's protected status meant identifying a suitable location was a lengthy process, as was waiting for environmental surveys to be performed and analyzed. Additionally, coordinating the efforts of all the stakeholders involved was a huge undertaking, per Parks and Rec Director Brown.

"Once the project gained momentum, we worked extensively with Town and Forest Service staff, the Recreation Commission, Mammoth Lakes Recreation, and community stakeholders to formalize the project, acquire funding, draft the necessary permits, and obtain the required resources that ultimately led to the successful approval of the project by the Inyo National Forest," said Brown.

But eventually, all the effort paid off. On September 19, 2019, the Forest Service gave Mammoth Lakes permission to proceed with construction – over a year-and-a-half after it was first requested in mid-January 2018.
The Design Process
The course design company Jenkins works for, DiscGolfPark, was also involved with the efforts to get approval for Shady Rest. Wellwood said their ability to offer clear explanations of the installation process and equipment needs were essential to the course getting the official okay.

With the project languishing for as long as it did, Jenkins said DiscGolfPark didn't know for sure if it would ever happen and had almost forgotten about it. So when he decided to check on the situation in Mammoth Lakes three years after the town had first contacted his company about a possible course, he couldn't have been more surprised to get a call to action.

"I touched base with them, just kind of following up, and they said, 'We're ready to make this happen; let's do it,'" Jenkins said.

Soon after, Jenkins found himself in Mammoth Lakes with 80 acres full of trees to work with and the challenge to create a great course without removing any of them – a challenge he was determined to meet.

"I walked all 80 acres backwards, forwards, sideways, upside down – every way to find the best 18 fairways," Jenkins said.

Over the course of five days, Jenkins estimated that he walked 75 miles/121 kilometers while completing his design process. Along with creating a course layout that would challenge and entertain players, he also paid close attention to aesthetics both to increase player enjoyment and to help the course achieve its mission of attracting out-of-towners.

"I tried to get some of the basket positions outside of the tree line just a little bit so you can get some of the mountain views," Jenkins said. "I'm always looking at a reason someone might travel to a course I design, and one reason someone might is they see a cool photo."

And if you ask Wellwood, the effort and thought Jenkins put into the layout has more than paid off.

"I am very happy with how the course turned out," Wellwood said. "Avery Jenkins did an amazing job creating a challenging wooded disc golf experience. Before the Shady Rest DiscGolfPark was installed, only a handful of players were seen at the few object courses sprinkled throughout the Eastern Sierra. Now, it is among the most popular recreational activities in Mammoth Lakes."

And it seems that disc golfers using UDisc agree with Wellwood's assessment of the course's caliber. Its over 150 ratings currently average to a 4.5 out of five.
A Mammoth Achievement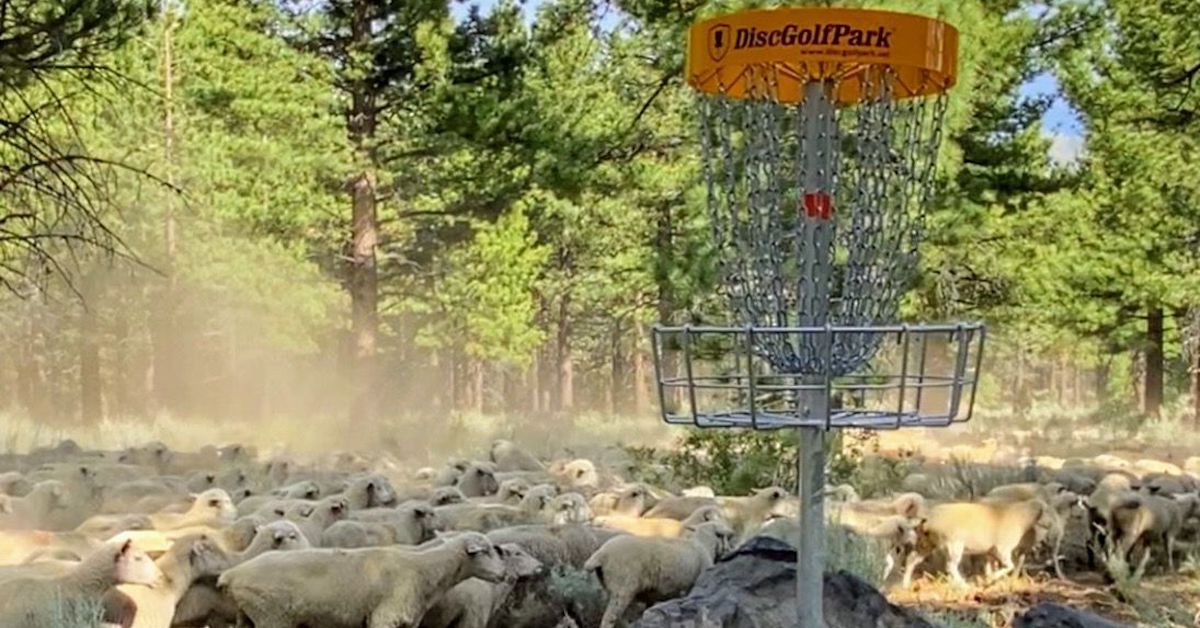 Though it was long in the making, Shady Rest is an excellent reference point for anyone trying to sell their town or region on disc golf. Brown spoke to how the course "aligns perfectly with Mammoth Lakes' vision to be the best alpine recreation community in the country" and offers a "a new, exciting, affordable, and growing form of recreation" in the region.

It also shows that a disc golf course can be built with minimal change or harm to local ecosystems.

"I was really proud of designing a proper course without removing anything," Jenkins said. "We, as in disc golf, always advertise low environmental impact, and this matches that fully."

The course has even been successful enough that additions are already in the works to broaden its appeal further.

"Shady Rest DiscGolfPark now has short and long basket positions and we are looking forward to adding short tee pad positions in Spring 2021 to offer options for all ages and abilities," Wellwood said. "We have already seen a substantial amount of growth in the sport locally, and I look forward to placing Mammoth Lakes on the map as a disc golf destination."