Note for clarity: The course name and course owner's name are very similar and that could cause confusion for some readers. The course's name is Øverås Diskgolfpark and is in Øverås, Norway. The owner of the course is Sivert Øveraas, and we refer to him by his last name for the majority of this piece.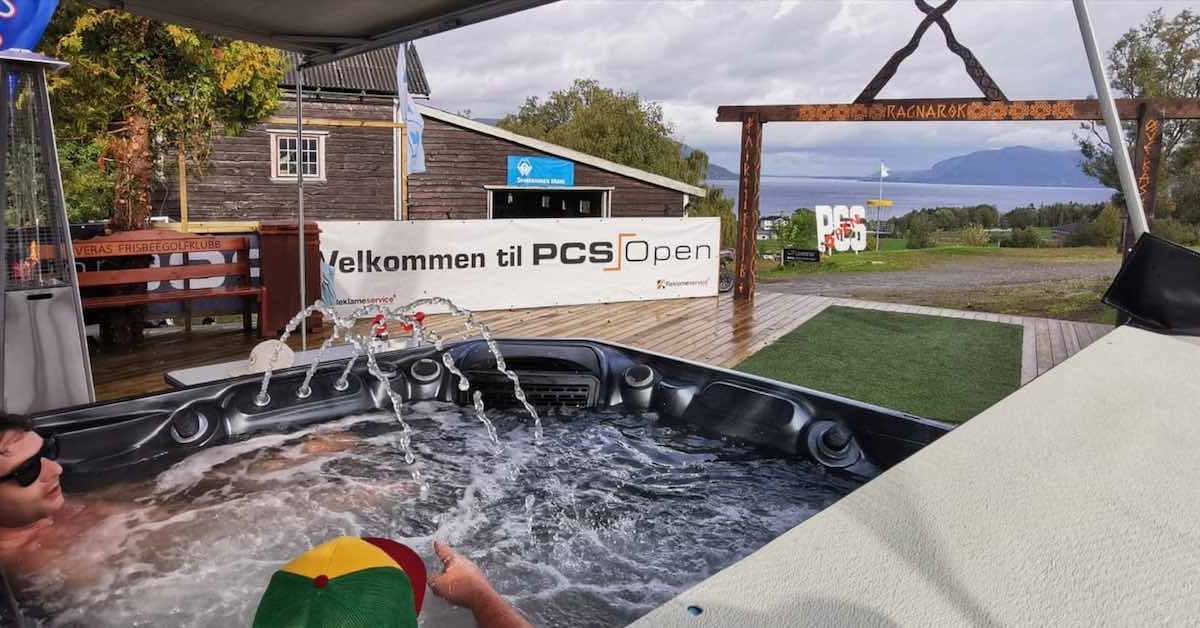 When the great wolf Fenrir snaps free from Gleipnir, the unbreakable chain made from the breath of a fish and the sound of a cat's footsteps (among other impossible things), and devours Odin, king of the gods. When Thor and the serpent Jormungand become each others' ends, with Jormungand dying from a blow of Thor's hammer and Thor taking nine paces before succumbing to the snake's poison. When the world sinks into the sea, leaving nothing behind and ending all stories.

When all of that happens, Ragnarok will have arrived.

And it's from those events out of Norse mythology that Øverås Diskgolfpark (the park's name sounds similar to "ur - vur - ohs" with a slightly rolled R and sharp S at the end) on Norway's west coast takes its nickname. Starting as just six homemade baskets placed around a farm in 2013, Øverås (AKA Ragnarok) has steadily transformed into one of Norway's best and most challenging disc golf courses thanks to the hard work of owner Sivert Øveraas and other locals as well as the funding of their efforts by local businesses.

The course has already welcomed top-rated pro Eagle McMahon, the actor Kristofer Hivju (Tormund Giantsbane of Game of Thrones), and a former disc golf world champion during tournament play, but if all goes according to plan, 2021 will be its big chance to shine. This year, pandemic willing, Ragnarok, along with nearby Vasset Discgolfpark, will host the first Disc Golf Pro Tour event outside the United States: July's PCS Sula Open.

The event will also mark the first time a tournament has been part of both the DGPT and PDGA Euro Tour.

And holes like this is what top pros and fans watching at home hopefully have awaiting them:



We spoke with Øveraas to learn more about the history of his course, the growth of its annual tournament, and what the future might hold.
"I Just Saw It on the Internet"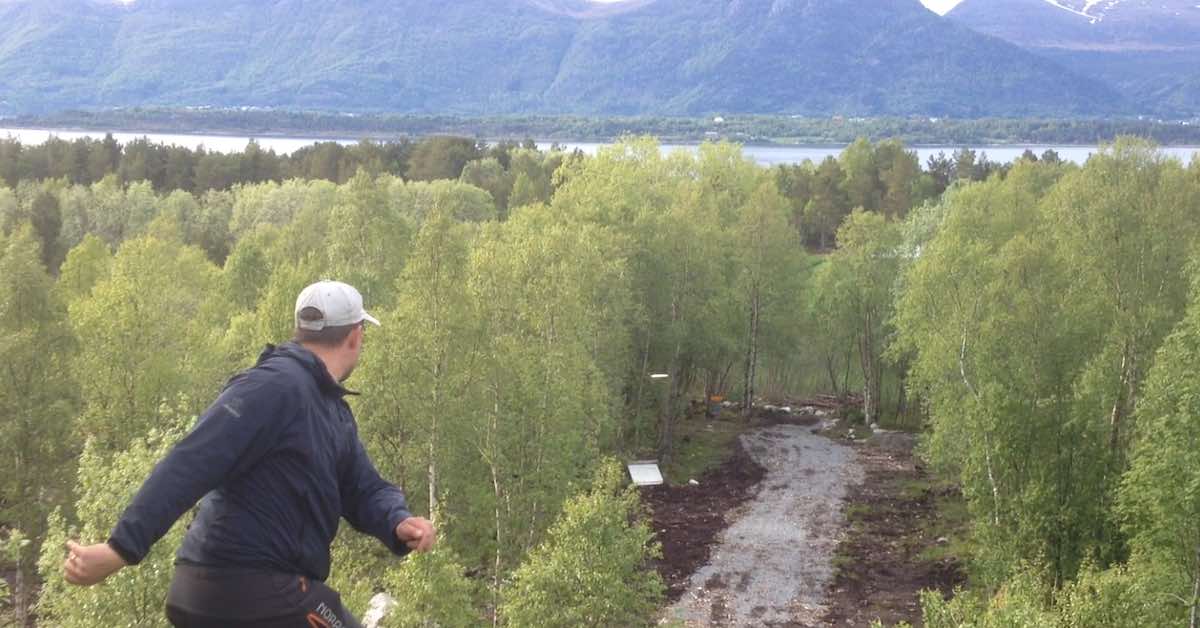 Øveraas wasn't a passionate disc golfer before he constructed the first iteration of his course in 2013. In fact, he'd never even seen the sport played in real life.

"I hadn't been to any other courses to play disc golf," Øveraas said. "I just saw it on the internet and thought, 'This might be fun.'"
So Øveraas decided to buy a starter pack and make his own baskets to scatter around his sizeable property. How did someone who'd never seen a disc golf basket in person learn to make them?

"Google, pretty much," Øveraas said.

With those homemade baskets as targets, Øveraas and his friends Brage Grønningsæter and Jøran Lufall began to play disc golf with stunning views of mountains and a fjord as their backdrop. The holes were short and didn't have much thought behind them back in those days. But as Øveraas played other courses, got feedback from area disc golfers who visited his course, and read articles on course design theory, he began to see the potential his property had to become a top-notch disc golf destination.
This led to ambitious projects like the one documented in the video below, which shows the multi-year construction process for the course's current hole 9:


Since the course could provide locals with a new form of recreation and also be a possible catalyst for tourism, Øveraas was able to convince local businesses to support his improvement efforts. The most significant contributions to the course have come from PCS Construction, where Øveraas' friend Lufall is CEO. Along with hole and amenity construction, those improvements included purchasing professional-grade baskets.

Øveraas also emphasized that such improvements couldn't have been accomplished without the efforts of the club that's grown up around the course, which helps with construction projects and regular maintenance.

As the course has developed, it has also embraced a viking theme, and that isn't just because it's in Norway. The area where the course sits was once ruled by the viking monarch King Bolung and viking graves can be found just a short walk from hole 14.
Striving to Be World Class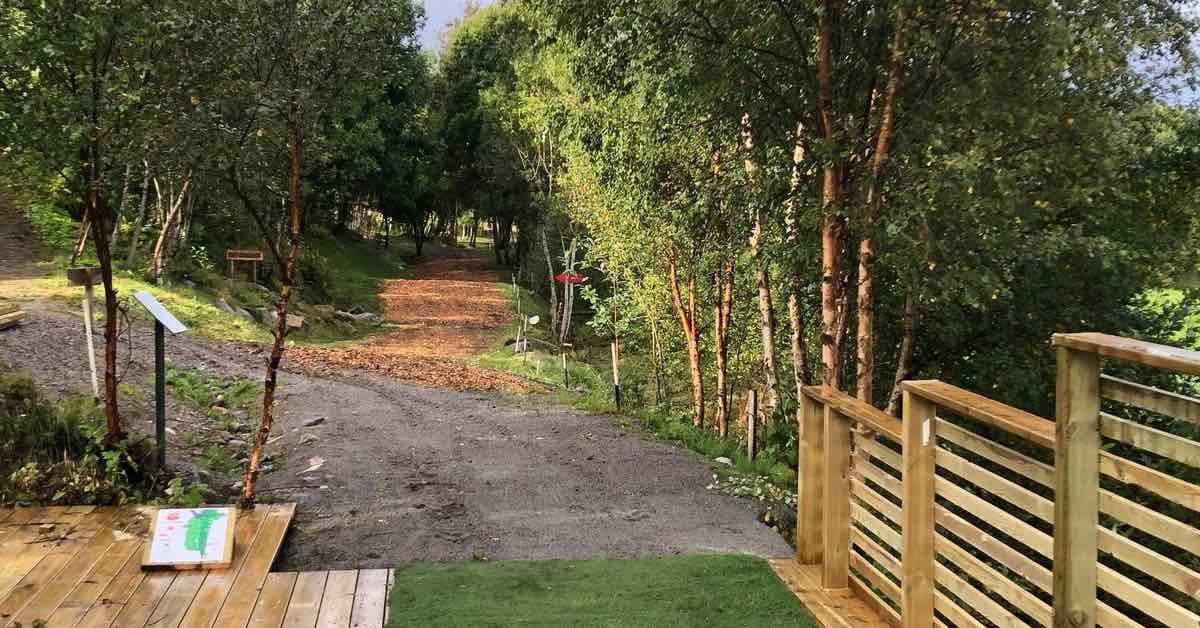 In 2016, Øveraas felt the course was finally ready to host a formal competition, and that September the first-ever PCS Open took place.
Though it wasn't a high-profile tournament, its purse was equivalent to about $2,500 USD/€2,100. This unusually high payout – the winner of the Open division at the PCS Open would take home almost twice what the Open winner of the 2016 Norwegian Championships did – was enough to entice most of the country's best disc golfers to compete despite the course's relatively remote location.

Along with Norwegians, the tournament also attracted course collector, course designer, and 2009 world champion Avery Jenkins, who was quickly smitten with the property and event organization.

"The Øverås DiscGolfPark is a gem of a disc golf course that has a special place in my heart!" Jenkins said. "There are very few courses throughout the world that I have played that offer [such] beautiful landscape and spectacular ocean views. When I first visited this course property for the 2016 PCS Open, I knew that it had the potential to be something incredible, especially with the visionary and hardworking course crew."

Jenkins wasn't the only one left impressed, and the positive feedback motivated Øveraas and those who were helping him improve and maintain the course to make both Ragnarok and future PCS Opens truly special.
"It was then that we started to get some big ambitions, both for the event and the course," Øveraas said.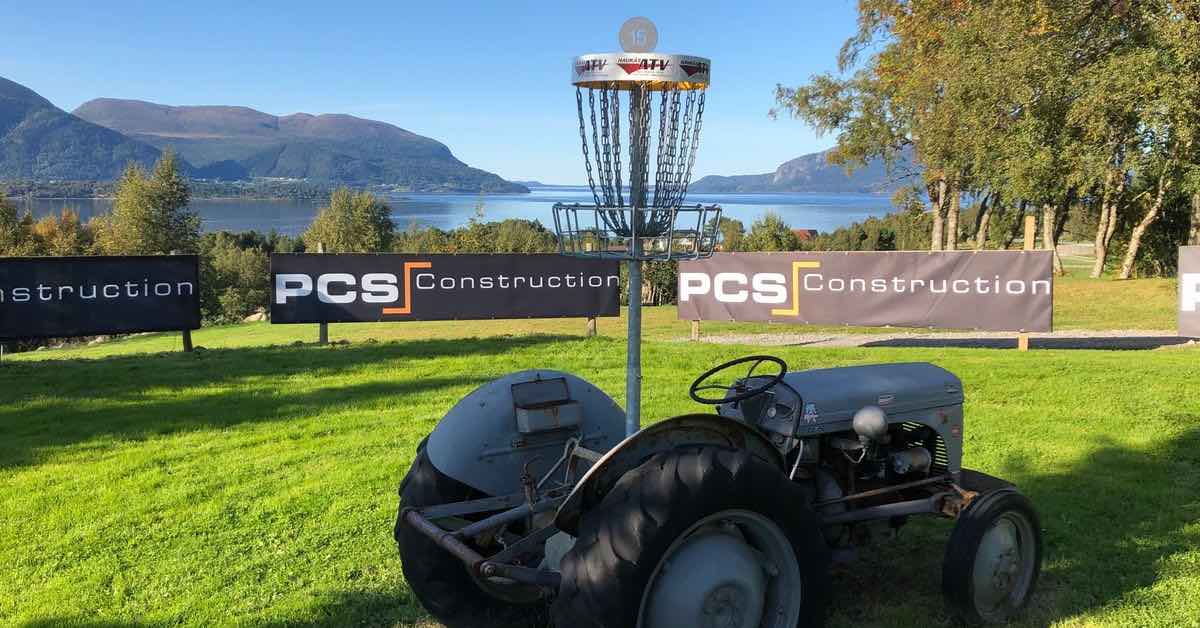 The team, which is now known as the Øverås Frisbeegolfklubb, got to work implementing design changes they'd come up with based on player feedback from the tournament and seeing the scores each hole typically produced. As they made these improvements, they tried to always design holes with two tee pads, one for experienced players and one for beginners. At PCS Opens, they actually make the course more difficult by putting up five temporary holes to replace some of the easier ones on the traditional layout.

In 2019, the tournament course got tested by one of the best players alive when McMahon took part in the PCS Open.

McMahon averaged about 9-under par through three 18-hole rounds and won the event by 21 strokes. Though the win margin was huge, McMahon's average score was similar to what it takes to win big U.S. events over elite competition. For example, McMahon averaged 9-under par per round during his win at the 2020 Idlewild Open, which is played on a notoriously difficult course.

Along with those stats, the crew behind Ragnarok was likely proud to hear McMahon say both that he "love[d] the course" and that it was on "one of the most amazing properties [he'd] ever seen" in a post-tournament interview.

It's also worth noting that Jenkins enjoyed his Øverås experience so much that he returned in 2017, 2018, and 2019 to compete in the PCS Open. He said he was always excited by the the additions he saw, including a triple mandatory that includes two giant swords (see it in the video near the start of this post), the "World's Largest Scale Disc Golf Basket," and the hot tub the crew puts near hole 1's tee pad for special events.

"This course and the experience that it provides the players gets better and better every year!" Jenkins said.
A Growing Reputation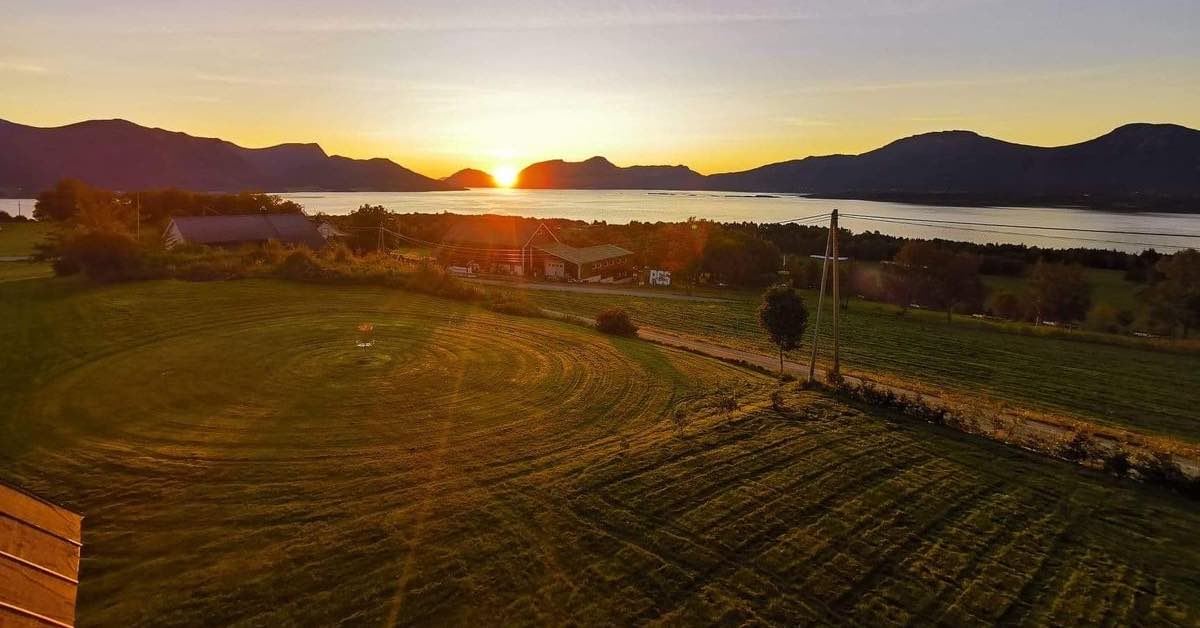 Thanks to local word-of-mouth about the course and the rising popularity of disc golf in Norway, the Øverås Frisbeegolfklubb has grown to nearly 100 members in an area with a very low population density.

The course is also starting to attract players from far-away Norwegian towns and cities as well as international visitors.

"Last summer we saw a lot of Finns, Estonians, and other tourists stopping by," Øveraas said.

Along with word continuing to spread, the scheduled closing of Sweden's Ale Disc Golf Center in March 2021 could mean an uptick in visitors from afar coming to Øverås in the coming year. The Swedish facility has been a common multi-day disc golf trip destination for Nordic clubs, and it's possible Øverås could pick up some of the traffic Ale won't be there to take in. Interestingly, Øveraas cited Ale – which would have been high on our list of 2021's World's Best Disc Golf Courses were it not closing – as a big source of inspiration for him.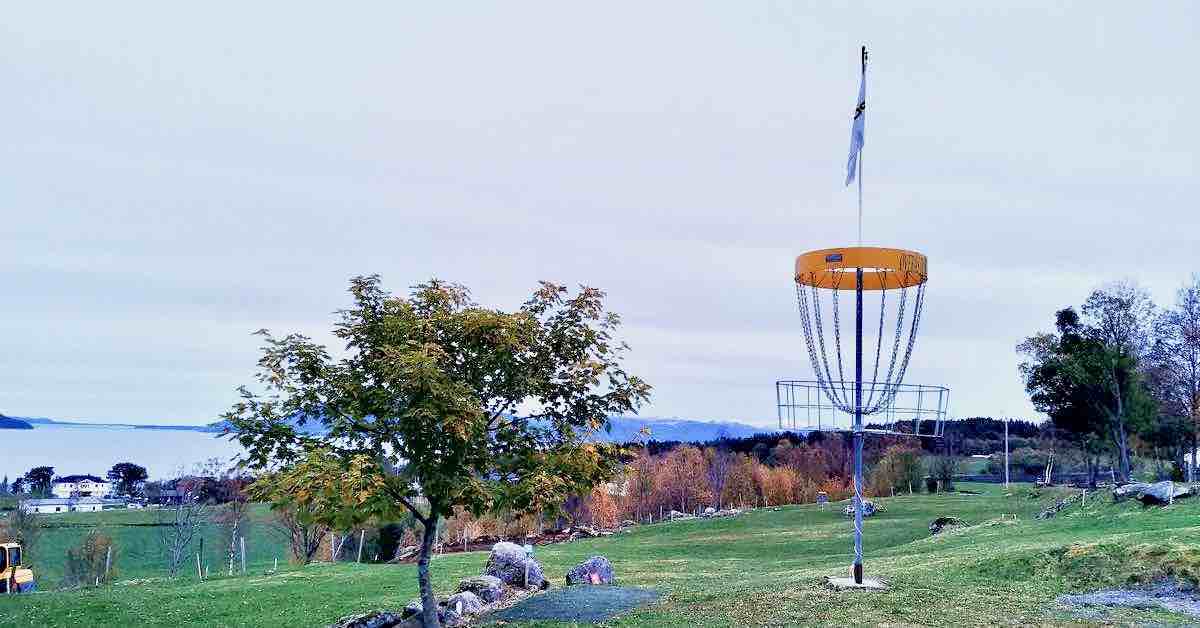 But of course what's most on Øveraas' mind right now is making sure everything is ready for the course's debut as a tournament destination for the world's best in July. He said that though he and those running Vasset Diskgolfpark are confident their courses will be good enough, it will take some well-planned logistics to make sure player arrival and accomodation come off without a hitch. Additionally, they'll need to carefully consider how best to situate spectators since they weren't much of a factor at previous tournaments.

When asked whether he thinks he and other tournament organizers will be ready, Øveraas felt sure they would be.

"I think we'll manage," Øveraas said with a confident laugh.

What's for sure is that Ragnarok is likely to host many battles almost as epic as its namesake in the years to come, whether they be between friends on a trip or the world's most elite disc golfers. However, instead of causing the end of all stories, those contests will only breed more tales, adding to Øverås' growing reputation as a must-play international disc golf destination.