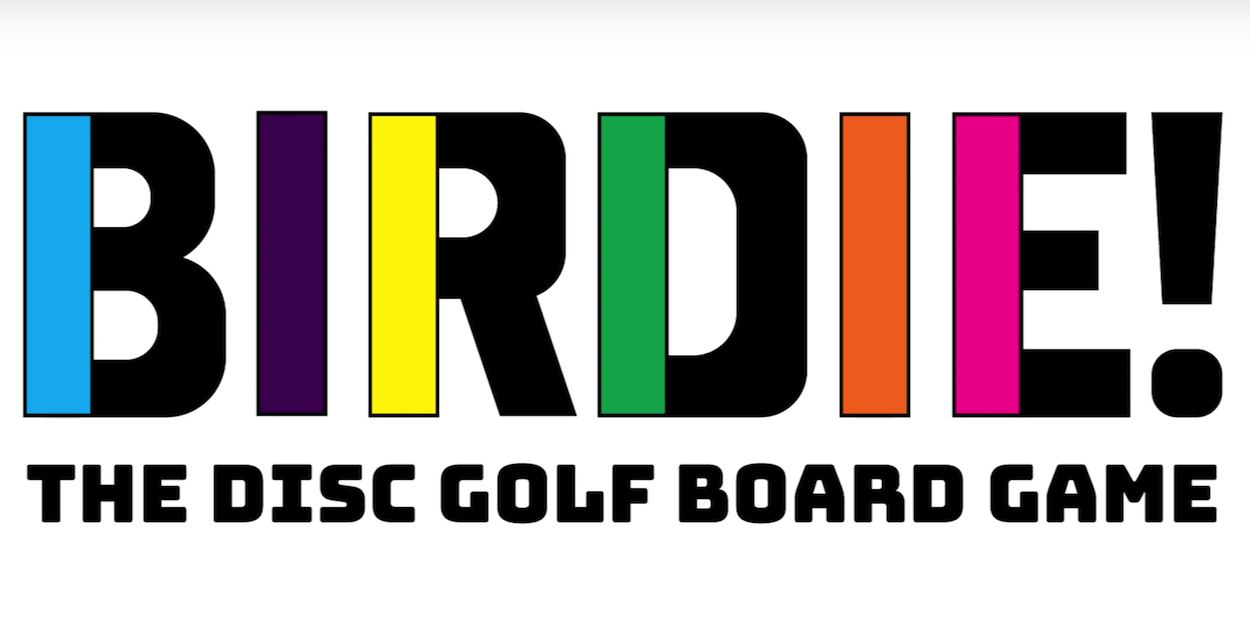 If most people told us their next commercial venture was creating and marketing a disc golf board game to the masses, our reaction would be an incredulous, "Seriously?". But when the idea stems from the active mind of entrepreneur Steve Dodge, the context is a little different.

Dodge's track record of spearheading disc golf-based business ideas is well-known in the disc golfing world. He helped turn land that had been in his family for centuries into a pay-to-play disc golf course. Now that course, Maple Hill, is one of the most revered tracks in the game. In a sport where "selling plastic" is common parlance for the main goal of equipment manufacturers, he oversaw the production of rubber discs at Vibram. He then stepped down from that position to focus fully on the Disc Golf Pro Tour (DGPT), a Dodge initiative that catalyzed a large group of professional players to take the leap and start touring the country to play disc golf and also created events where disc golf media could consistently produce coverage of the sport's best competitors throughout the season.

With a resumé like that, there's no point in asking if Dodge is serious about any sort of business involving disc golf, because, well, of course he is.

And Dodge certainly isn't joking about BIRDIE!, the disc golf board game he developed with his brother Todd after selling the DGPT earlier this year. The two have run test trials of the game with various groups and on Black Friday they launched a crowdfunding campaign to reach a goal of $40,000 in order to manufacture it. The first run of the game is based on holes at Maple Hill, and it even uses tee signs from the course. We spoke with Dodge about BIRDIE! and learned not only how it works, but where the idea came from in the first place.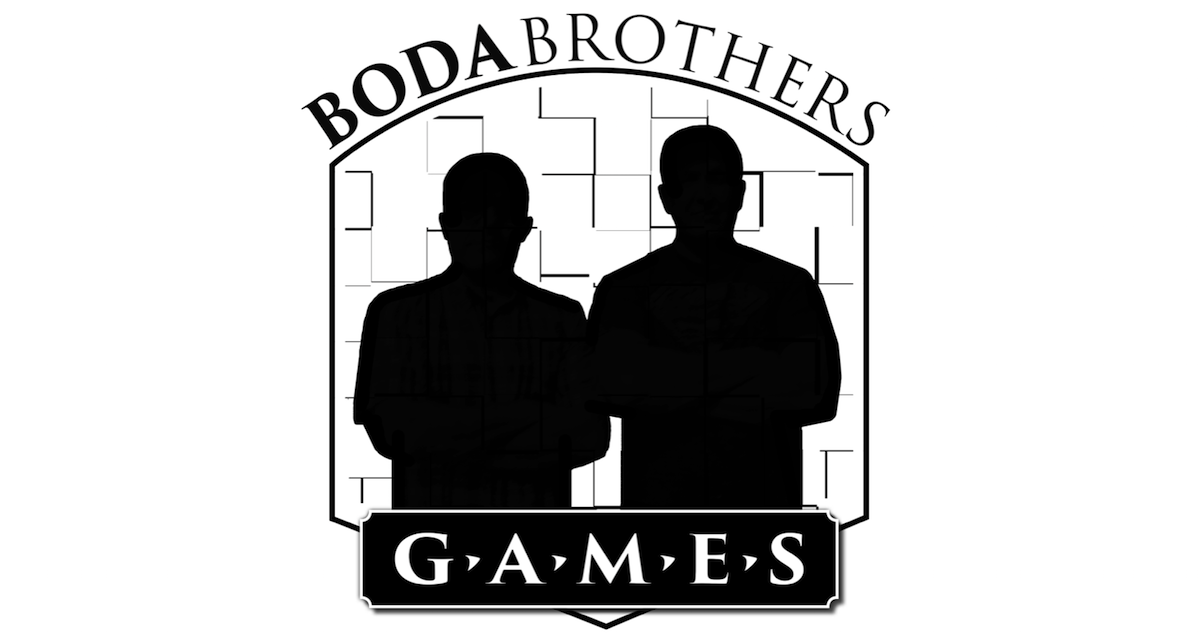 The following interview has been edited for clarity and length.
UDisc: Where did you get the idea to create a disc golf board game?

Dodge: I've always loved board games…really any kind of game. If it's a competition, I'm up for it. If I lose to you, I'm gonna practice and try to beat you. All my life has really been gearing me up to create a disc golf board game. I've been playing disc golf for 30 years and developing games for longer than that. As soon as I stepped down from the DGPT, the next thing to do for me was to try and build a board game.

UDisc: If you've been developing games for longer than you've played disc golf, when did you start creating games?

Dodge: My first concrete memory of developing a board game, I was probably eight. My friend came over and one of the things we would do is create games. We had all the construction paper with all the maps on it, cards, and dice. We'd take it over to friends' houses and people would play. So that's what it was like making my first games. But I will go ahead and say I've actually had one game published.

UDisc: Really? What's that game about?

Dodge: That game is called Guesstimation…The questions in it are like, "How many stairs are there in the Statue of Liberty?" Everybody gets to answer, so it's not like Trivial Pursuit—which I hated the first time I played it—where six people are playing and you barely ever get to do anything. You get a point for being closest to the real number or in a certain range…Anyway my brother and I pitched it to some people in the 90s at a game convention and ten years later, after the NDA [non-disclosure agreement] ran out, the game was published. But I actually didn't know they published it until one day I was walking through Barnes and Noble and my friend pointed and said, "Hey, isn't that your game?". I almost fell down.
UDisc: What's it like to play your new disc golf game?

Dodge: It's horribly tense and exciting. You have inherent skills: Players can be good at putting, scrambling, focusing at any one moment, driving, and some players are [laughs] lucky.

UDisc: How do you get these players or attributes?
Dodge: You pick among the player cards that are dealt to you at the beginning, and each one has base abilities. Also, all the names are unisex, so you can always comfortably be your player.

UDisc: And after you get your player?

Dodge: The first thing that happens after that is called "player build." Various attributes are put in piles on the board and you go around and pick. And the piles aren't always the same. For example, if you're a putter, you don't necessarily need putting as a skill. But if there are six putting skills out there and just one driving skill, you have to decide which you value more. The more you play, the more you also realize that it can be valuable to take away skills that could benefit other players. So there's actually quite a bit of strategy in this phase of the game.

UDisc: So it's disc golf where you can play defense.

Dodge: You can definitely play defense, and you actually also get things called Karma Cards. You can get a pro tip and get an extra die or sneeze during a throw and take away a die. And it's genuinely entertaining when someone says "achoo" during someone's roll and then they pick up the die with the six on it and take it away. When someone's holding that card up and getting ready to play it, the tension is ridiculous.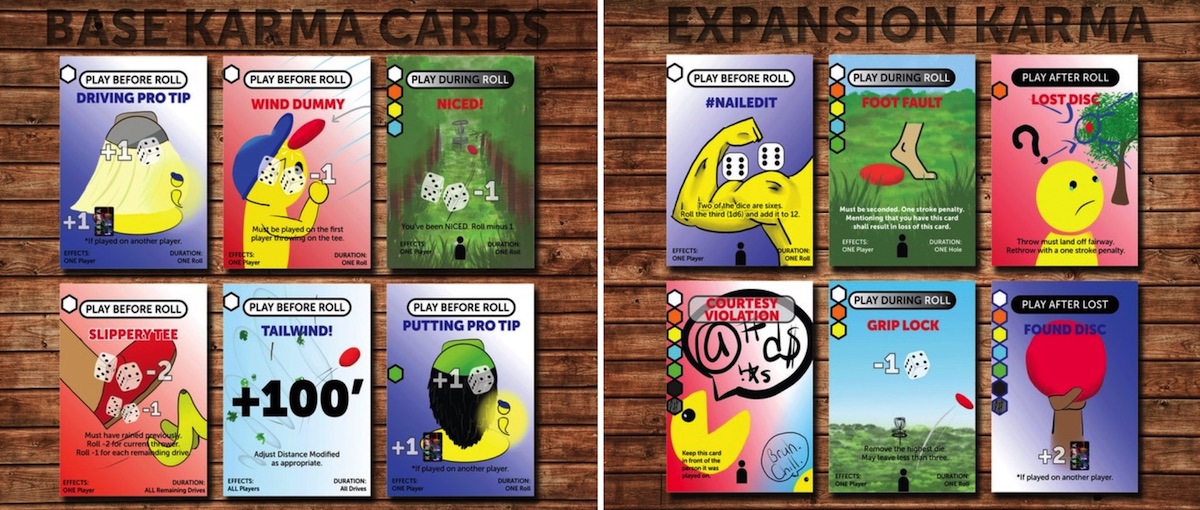 UDisc: What's it like to play a hole?
Dodge: The way that you play, a normal throw is with 3d6: That means three, six-sided dice. We thought about the throws mathematically and we actually used UDisc to figure out the percentages for each of the shots. So if the stats showed players were getting in Circle 1 on a hole about 20% of the time, we calculated what numbers you would get with three, six-sided dice around 20% of the time to make the numbers work.

So you roll the dice, and you usually get a number like 10 or 11. I think at Hole 1, if you roll a 10, it's the best off-fairway shot you can make and an 11 is the worst landing zone shot you can make. But on a challenging hole like Hole 1, you probably want to use a card or skill to get an extra die.

UDisc: What have reactions been like from people who've played it?

Dodge: We've played it with a dozen different test groups and by the second or third hole, everyone knows exactly what they're doing. You play nine holes, which we decided on because that takes about an hour. By the time people have gotten to the eighth and ninth hole, I think they've genuinely forgotten they're playing a test game. They're into it, scores are usually tight, and there's a lot of sneezing and jumping up and down going on. People are standing up during their last roll.

One time I was playing and let out an expletive when I won the game, and somebody played a courtesy violation on me, and because I'd already gotten another one earlier, I ended up tied. There's just a lot of tension and strategy at the end, and all the games have been incredibly fun so far.

UDisc: Do you think it's likely that non-disc golfers could understand the game?

Dodge: We have a dictionary of disc golf terms included with the game. For example, my daughter was playing and asked, "Dad, what's 'jail?'" because there's a "jail" card you can play when someone's off the fairway to make the shot harder. There's also a "nice" card and when you play that, something bad immediately happens to another player's card. So the dictionary is there to help clear up stuff like that that could confuse people who don't play in real life.

UDisc: Have you played with anyone who doesn't know anything about disc golf?

Dodge: That's actually being done soon. I'll put you in touch with my brother who's doing that test, and he'll let you know how it goes.
So, How Did It Go?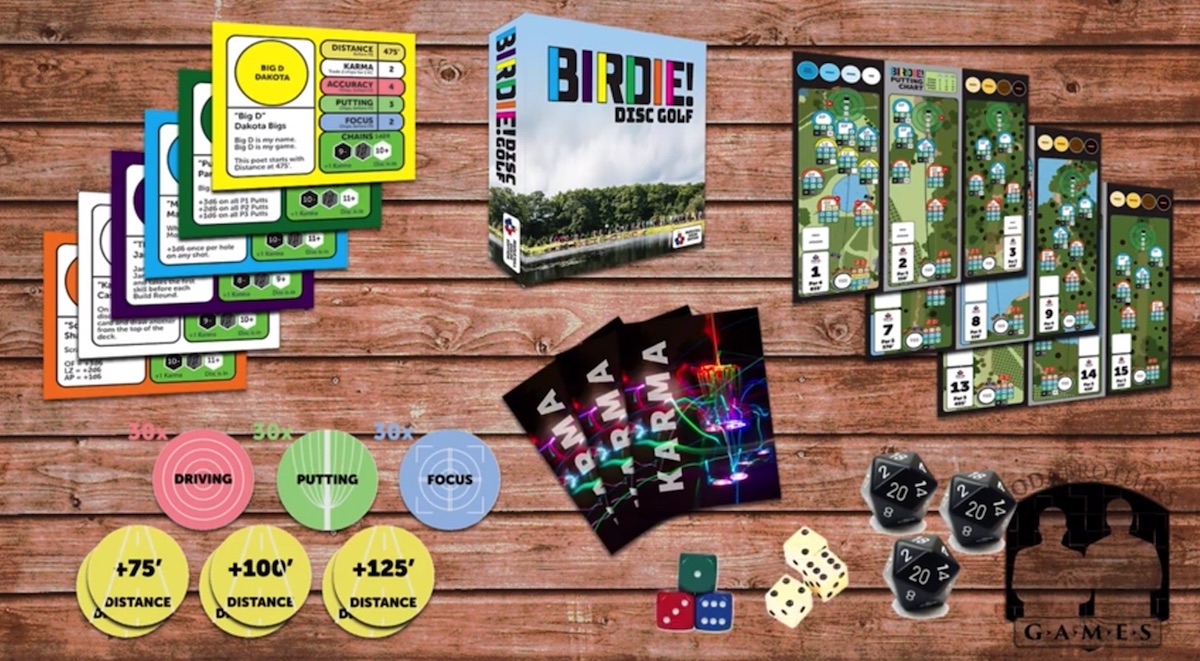 We did get in touch via e-mail with Todd Dodge after our interview with his brother to see how that test run with non-disc golfers went. He told us it was a group of "four female 20-something year olds," and, all told, the test went about as good as he could've hoped.

"Play started slow on the first hole as they figured out the rolling and movement and when to attack with the Karma Cards, but by the second hole it was full on," Todd wrote. "I heard statements like 'Oh! I should've played that card before she rolled' or 'Okay, I know how to use that better next time.' High fives were exchanged when the leader was attacked, and by the third hole, one player had figured out how to use both chips and Karma Cards to get an ace...more high fives.
 "I was genuinely (and happily) surprised about how quickly they picked up on the rules and subtleties of the game, like Karma Cards and player special abilities," he concluded.

Though the brothers seem more than satisfied with the game's reception by their test groups, there's still the sizable hurdle of getting the money together to produce it for commercial sale. As we mentioned earlier, if you're interested in supporting the game (and perhaps securing one for yourself), there's a crowdfunding campaign that goes until Christmas day. You can find more information about the game and incentives for donors here: Kickstarter for BIRDIE! The Disc Golf Board Game.