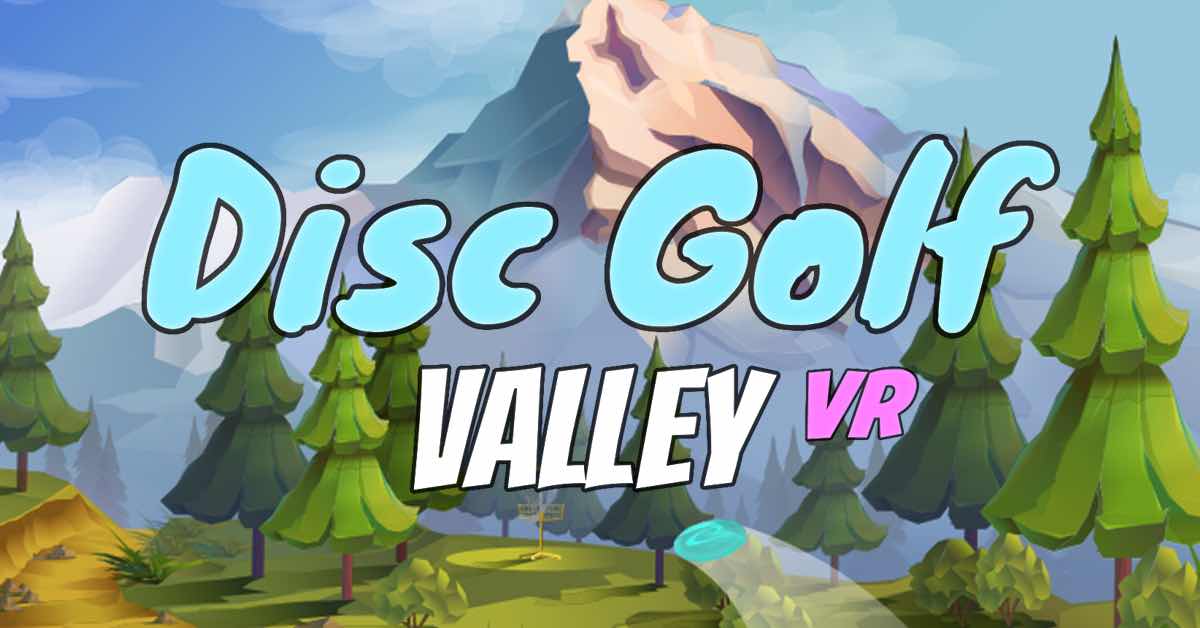 In 2019, we looked into Disc Golf Valley's origins and rapid rise in popularity. At the time, developing the game where players use simple controls to play disc golf on their mobile devices was just a hobby for its creator, Per Wahlstedt. Since then Wahlstedt has stepped down from his position in business intelligence at a software company in Lund, Sweden, and made developing disc golf games his full-time job. His most recent project is a virtual reality version of the beloved Disc Golf Valley.
We talked with Wahlstedt about how disc golf equipment manufacturer Latitude 64 helped him turn his interest in electronic disc golf game development into a career as well as what creating Disc Golf Valley VR was like and what experiences players can expect from it.
Getting Creative Latitude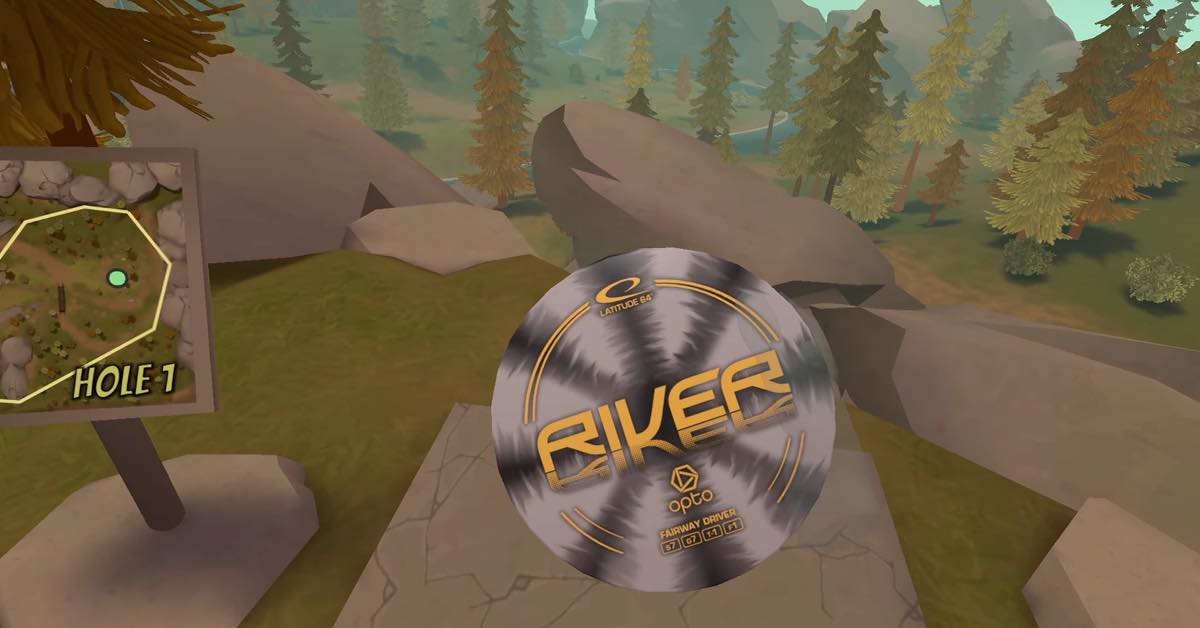 When Disc Golf Valley first came out, players were throwing made-up, sea-themed discs like the Crab, Bass, and Manta. As the game became more popular, Wahlstedt had the idea that a disc golf equipment company might be interested in having its discs, baskets, and name in front of the people spending lots of time interacting with his creation.

So he reached out to the biggest disc golf company based in his native Sweden: Latitude 64.
"I had a few thousand players back then and I said, 'I can put your branding in here and change the discs if you send me some stuff,'" Wahlstedt said. "I thought that could be a cool side gig. It was really unofficial at first but it grew from there."
Latitude agreed to the deal, and the arrangement of the company's equipment, name, and logo being ubiquitous in the game in exchange for Wahlstedt receiving disc golf gear lasted for about three years. Then came the pandemic.
"At the start of the pandemic, I hadn't spent that much time on the game for a while," Wahlstedt recalled. "It was kind of dormant. I'd release a new course every now and then, but I had a kid on the way and a lot of other things going on."
However, the lack of recent updates didn't bother a huge wave of new players who discovered the game when looking to get their disc golf fix after the pandemic forced course closures. And that wave became a tsunami when disc golf pro and YouTube sensation Simon Lizotte posted videos on his channel of duels in the valley with fellow elite disc golfers who'd also seen their typical tour season fall victim to COVID.
Lizotte's first e-battle was with one of the world's top players, Eagle McMahon, which you can see a clip of below:



With videos like this garnering the same view numbers as typical top-tier tournament rounds (100,000+) and people on social media sharing videos and images of their Disc Golf Valley accomplishments in lieu of the real-life ones that weren't possible at the time, Latitude began to take real notice.
"I don't think [Latitude 64] really knew what Disc Golf Valley was," Wahlstedt said. "And then they noticed social media was blowing up. People were talking about Daggers and Ballistas, and [Latitude 64] realized they weren't talking about [real] disc golf, they were talking about some game."
This led the company to initiate serious talks with Wahlstedt about developing the game further.
"[CEO] David Berglund from Latitude 64 called me up," said Wahlstedt. "I'd been collaborating with them for a while – just unofficially. Then when it blew up when Simon played it, [Berglund] called me like, 'What's going on?'"
That conversation started Wahlstedt down the road to full-time employment developing Disc Golf Valley for Latitude 64. With the company's backing and all his working time to devote to the game, Wahlstedt was quickly able to expand and improve player experience.
"It's all under the Latitude 64 umbrella – I'm hired by them, and I do have a full time coworker that helps me out," explained Wahlstedt. "We have some consultants for things like sound and other things like that. The idea is to make it a proper game studio, like a disc golf gaming studio, which I think is kind of a cool concept. I think there's definitely room for that as disc golf is growing."
Developing a Virtual Reality Disc Golf Valley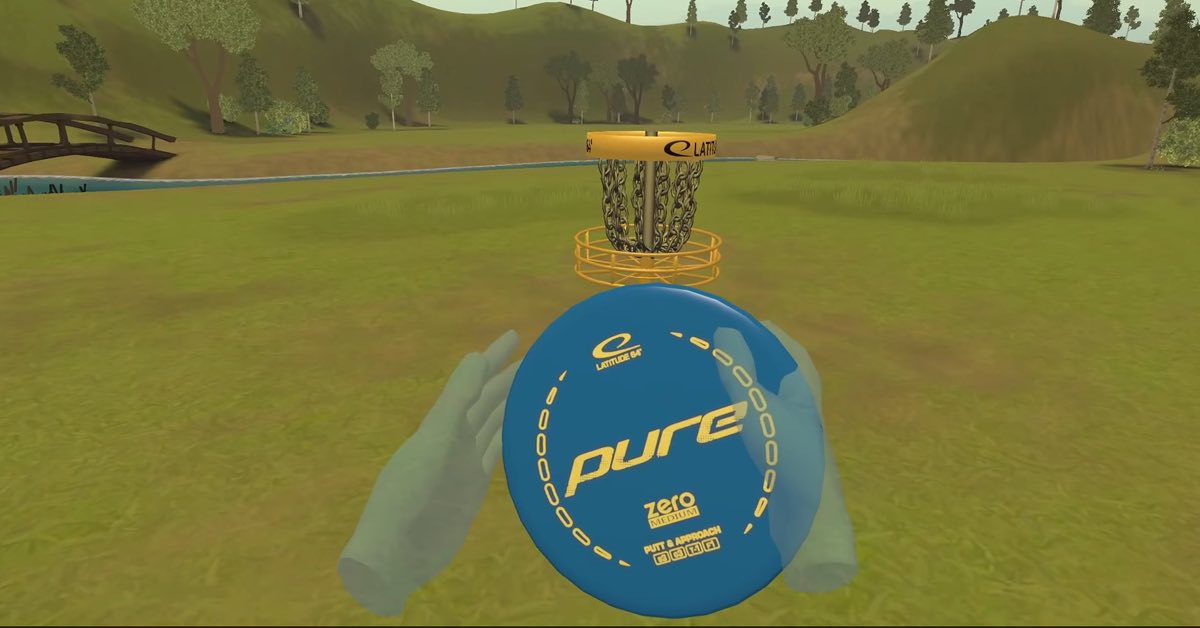 The idea to make Disc Golf Valley a fully immersive experience isn't new. In fact, Wahlstedt first began developing the game with the idea that it would be virtual reality.
"Disc Golf Valley actually started as a VR experiment three or four years ago," recalled Wahlstedt. "I was really into VR development – I had one of those early dev kits from Oculus. But I wasn't satisfied with where VR was at the time performance-wise, and I couldn't get the mechanics of disc golf to make sense in VR at the time. So I went to mobile."
Wahlstedt also knew there probably weren't many disc golfers who had a high-performance PC capable of running a virtual reality game, but nearly everyone had a smartphone. In the handful of years since, virtual reality has become more affordable and user-friendly. Additionally, Wahlstedt has made peace with balancing realistic simulation and video game entertainment, alleviating his previous disappointment that the game didn't feel real enough in virtual reality.
"When I first started making [the original VR game], I was pretty set on thinking that it should be a simulation of disc golf," said Wahlstedt. "Because you have the inputs, you can actually throw the disc with your hand, so it should be possible to make a very accurate simulation where it's not really a game, where it's more like things work exactly as you would expect from real disc golf. Now I approached it in a different way – it doesn't have to be a perfect simulation; it just has to feel a bit like disc golf and be fun. If you can get the feeling and have a lot of fun then that's probably enough to make a really good game." 
Thanks to this shift in perspective and his new ability to devote all of his working time to the game, the virtual reality version of Disc Golf Valley came together quite quickly. Wahlstedt admitted, however, that while developing the game, he still had doubts about whether he was using his time wisely given how niche the virtual reality market currently is.
That changed when he got to play his own creation for the first time.
"The first day it was actually working, I ended up staying up all night just playing it," Wahlstedt said. "Not even working on it or tweaking things. I just started a new account and I played from the start and began unlocking discs and thought, 'I'm just going to play one more round… And just one more round,' and that's when I realized this is super fun, we need to do something with this." 

You can get a peek at the gameplay that entranced Wahlstedt in this video from Latitude 64:


Wahlstedt found that the addictiveness and high fun factor that has made the mobile game such a success transitioned extremely well into VR, and he believed he had something special on his hands.
What's New?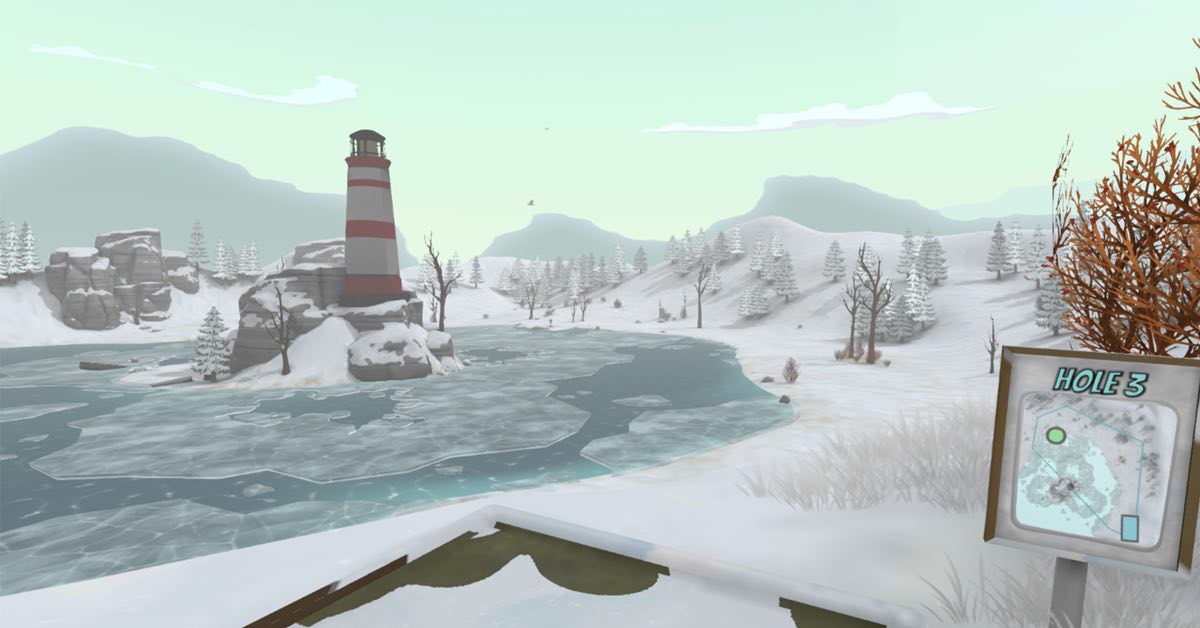 Though much of the core gameplay has remained the same, there were quite a few new mechanics to add and challenges to overcome when developing Disc Golf Valley for virtual reality. The biggest hurdle was figuring out the best way for players to view their throws.  
"It's a stationary experience – you're standing on the tee pad and throwing the disc," Wahlstedt explained. "In real life you're still on the tee pad and you see your disc disappearing and you don't know what happened – you'd have to walk up. That's a pretty stark difference from the mobile game where the camera follows the disc. But in VR you can't move the camera while the player stands still or they immediately get motion sickness."
After a lot of tinkering, Wahlstedt and his coworker took a hint from today's norms of professional disc golf coverage. A player throws a disc and sees its initial flight from their original position. Soon thereafter, the player is transported to where the disc is going to land and you can watch your disc fly toward you.
You can see what we mean by comparing the clip below from the real-life 2021 Masters Cup from JomezPro...
...to a clip from the Disc Golf Valley VR trailer:


Wahlstedt also had to come up with a new way for players to choose discs. When designing this system, Wahlstedt stuck to one of his main tenets of game design: Don't slow down gameplay. Instead of a virtual disc bag menu that has to be sorted through via controller, there is a quick swiping through of discs in your hand to pick the one you're looking for.
"You don't want too much user interface; you want it to feel real," explained Wahlstedt.

Another example he gave of limiting user interface was the decision to eliminate the wind gauge that's in the mobile game. Wahlstedt believes the cues in the game like visuals and audio should let players assess wind conditions much like they do in real life.
Distance will feel more realistic in Disc Golf Valley VR, too.
"In the mobile game, the scale is kind of exaggerated," said Wahlstedt. "So a meter is not quite a meter because it's a small screen and you need to be able to see things. The basket and the disc are kind of scaled up a bit to emphasize them. In the VR game you get a more natural sense of distance because it's like you're actually there seeing things the way they really are."
Though the game is not intended as a strict simulation, you can even use the new tracking mechanics to develop your form to some extent.
"We're doing things like tracking the hand during the throw, and you get a visual indicator of how your hand moved and rotated through the throw," explained Wahlstedt. "And suddenly you see your forehand is really bad because you have these weird jumps and you're rolling your wrist. There are probably improvements you could make to your real game by playing this VR game."
Lastly, for those interested in playing with friends, the current version of Disc Golf Valley VR is offline, meaning multiplayer isn't supported. But Wahlstedt is keen to add that option if there's demand.
"If it takes off and people like it and people are interested in it, we would love to add multiplayer," Wahlstedt said. "It would ideally be there in real time – you would stand next to the tee pad and watch your buddy throw and hit a tree. You could laugh at him and he would hear you. That would probably be the most interesting feature in VR – you can play with your buddies and see them and talk."
How to Find Disc Golf Valley VR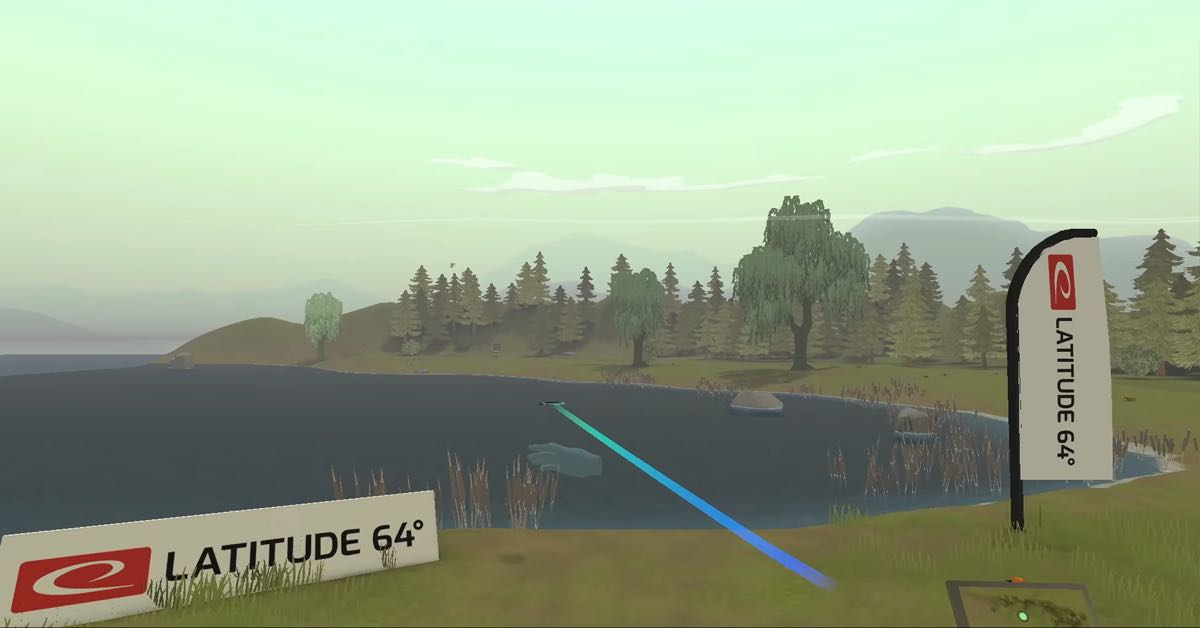 Disc Golf Valley VR is currently in Early Access on Steam for $19.99 USD. Keep in mind that Early Access means that the game is still being worked on, and players are encouraged to provide feedback as well as bug reports to improve the overall experience. 
Currently, the game can only be played by those who have a setup allowing them to run the game on a PC but play through a virtual reality headset. If you're still in the market for a virtual reality headset to go with your computer, Wahlstedt recommended the Oculus Quest.
In the coming months, Wahlstedt hopes to add the game to the Oculus Quest store so it can be played natively on the headset hardware without needing any external device.
Those without an Oculus Quest can pick one up for $299 USD though the game also supports the Oculus Rift, HTC Vive, and Valve Index, with more support coming. You can check out or buy Disc Golf Valley VR on Steam.