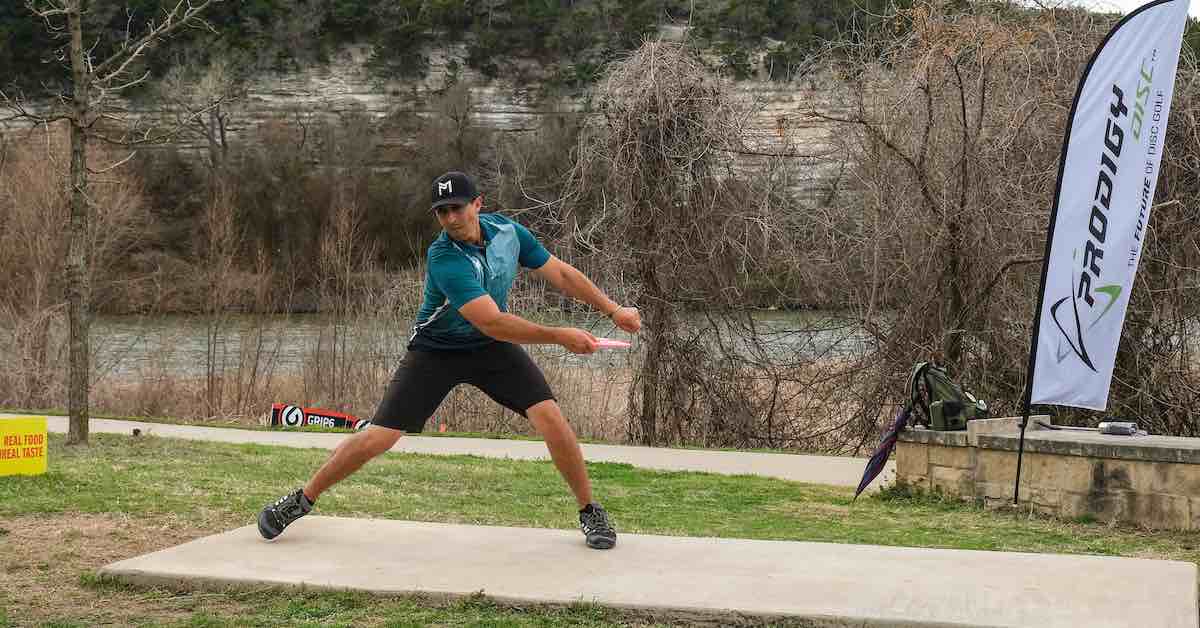 Deep in the heart of Texas is where the second Elite Series event of the 2022 Disc Golf Pro Tour, the Waco Annual Charity Open or WACO, went down.

Gone were Vegas' wide-open bomber holes with limited vegetation. Brazos Park East in Waco, Texas – the course where all rounds of WACO were played – features heavy woods and technical holes.
Learn more about WACO below:
Who won the 2022 WACO disc golf tournament 
History of the WACO disc golf tournament
How to watch the 2022 WACO disc golf tournament
Highlights from previous WACO disc golf tournaments
Scores & Stats from the 2022 WACO Disc Golf Tournament
You can see hole-by-hole scores and in-depth stats for all competitors in both divisions of the 2022 WACO on UDisc Live.
Who Won the WACO Disc Golf Tournament in 2022?

Paul McBeth and Valerie Mandujano won the 2022 WACO disc golf tournament in the MPO and FPO divisions, respectively.

Below you can find their scores and who shared the podium with them.
MPO
Who won the last WACO disc golf tournament in 2022?



Who were second and third place at the last WACO disc golf tournament in 2022?


FPO

Who won FPO at the last WACO disc golf tournament in 2022?



Who were second and third place in FPO at the last WACO disc golf tournament in 2022?


WACO Tournament History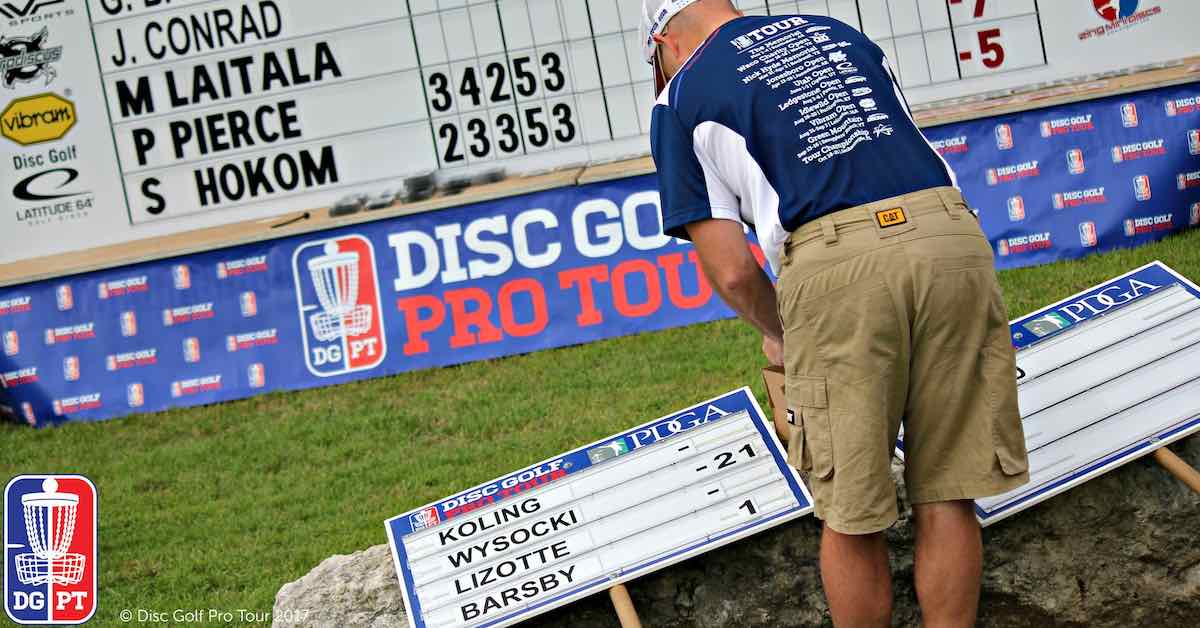 WACO has been an annual tournament since 1996 and has had quite a few changes in leadership over the course of its existence (though the nifty way Waco Annual Charity Open shortens to WACO was there from the start).

According to current tournament director (TD) Ryan Draper, WACO was founded by Troy Taylor and Brian McGee, who wanted to create an event with the goal of raising money for local charities. Taylor and McGee eventually passed the tournament on to Joey Harrell (WACO's current assistant TD), and he not only continued the event's charitable tradition but also made it a popular stop for touring pros.

"We were one of the first tournaments to attract all of the biggest players at the same place at the same time besides Worlds and USDGC," said Draper. "Joey was the guy that brought it to an elite event back in the day."
After running things for several years, though, tournament leadership changed again when Harrell took a step back and allowed Channon Quillen to take over as TD.
It was Quillen, inspired by his own son, who began partnering with the Baylor Autism Resource Center. Since then, WACO has continued to raise money for this local charity.
"Channon was always a good friend of mine and I wanted to keep the charity the same," said Draper.
Our line of succession ends with Draper, who took over the event in 2016. By that time, the tournament had been everything from a Super Tour event, to a National Tour stop, to an A-Tier, to a B-tier. But it hadn't been a truly big event since the early 2000s under Harrell.

Draper wanted to get WACO back in the national spotlight, so he connected with Steve Dodge, who was getting ready to launch the first DGPT in 2016.
"Steve Dodge flew down to Waco to check out the course, the town, and the local scene," said Draper. "He fell in love instantly and it was really easy from that point. Steve really liked Waco and saw we were serious about putting it on the big stage."
The course Dodge fell in love with was The Beast at Brazos Park East, a course that actually hadn't existed when WACO started. Early iterations of the tournament used William Cameron Park , which is almost directly across the river from The Beast.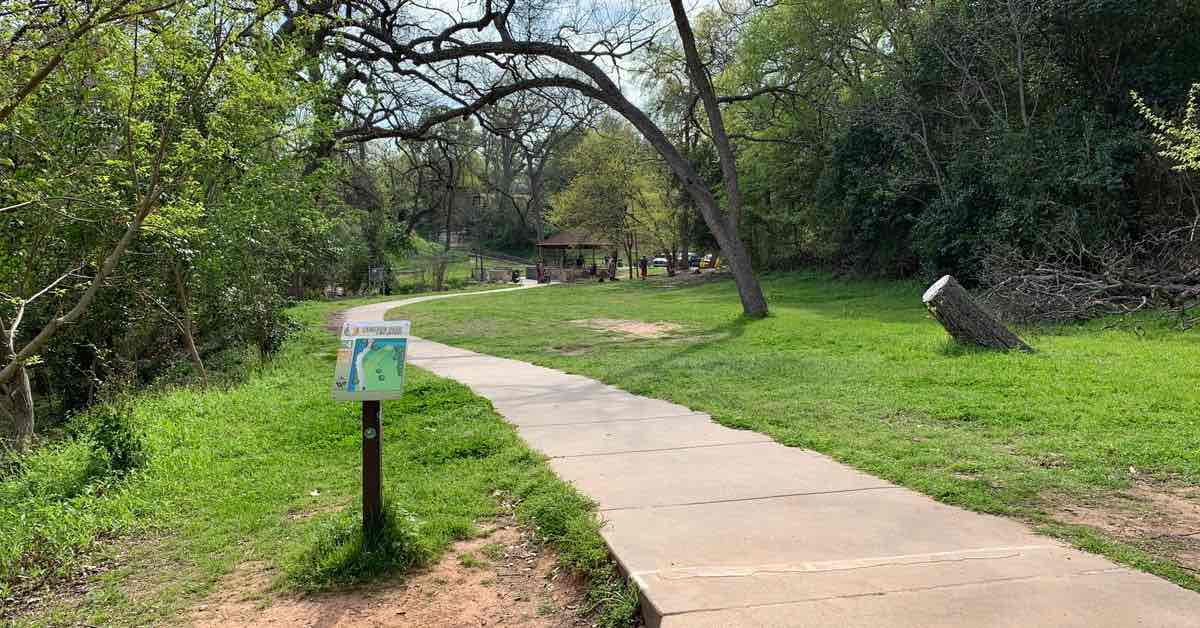 Even after Harrell designed the original Beast layout in 2003, the tournament continued to use both courses as part of the professional event.
It wasn't until 2017 when the event joined the DGPT that they decided to only use The Beast, citing advice from tour players that they preferred to focus on one course rather than multiple. The highly rated William Cameron Park is still used for the amateur side of WACO.
Since WACO has been part of the DGPT, The Beast has produced some of the Pro Tour's most exciting finishes. These include Open being decided by playoff in both 2017 and 2018, Open Women being decided by one of wildest lead change scenarios over two holes you'll ever see in 2018 (more on that in the Past Highlights section later on), a surprise chase-card win from Colten Montgomery in 2020, and the epic hole 17 throw-in from Locastro to retain the lead in 2021.
How To Watch the 2022 WACO Disc Golf Tournament
When was the 2022 WACO disc golf tournament?


Friday, March 11 to Sunday, March 13

How to watch the 2022 WACO disc golf tournament:


On mobile swipe left/right to see all columns in the table above.
Past Highlights at the WACO Disc Golf Tournament
A lot of memorable moments have come out of Waco over its time as a stop on the DGPT. Below are some of the most recent standouts.

V. Mandujano and Panis Notch First-Ever Elite Series Wins at WACO in 2021 & 2022
In 2021 and 2022, WACO had FPO champions that had never before won an Elite Series event – the highest tier of event other than a PDGA Major. In 2021, Kona Panis blew away the competition and won by 12 strokes. In 2022, Texas native Valerie Mandujano beat out Estonian star Kristin Tattar by three strokes thanks in large part to playing the daunting hole 17 to perfection when Tattar struggled on it.

Check out Mandujano's perfectly executed upshot on 17 during the last round in 2022 thank to footage from the Disc Golf Pro Tour:


Locastro Finds Magic on 17 in 2021

Leiviska had cut Locastro's four-stroke lead to just one in eight holes as the two got to hole 17 of the final round. After Leiviska placed his drive perfectly on the par 4, Locastro almost put himself at a huge disadvantage off the tee with a shot that only barely managed to find its way back over an OB sidewalk:



Locastro's next shot left him well short of the basket, and it seemed like a par-at-best scenario for him. With Leiviska in C1 for birdie, a tie going into 18 appeared to be imminent.

Then Locastro did this as the live announcers talked about playoffs and him laying up:



Cashing that jump putt from outside C2 kept Locastro in front, allowing him to play safe on a dangerous 18th and ultimately win the tournament. It was another dramatic moment added to the long list of them WACO has produced over the years.

COVID-19 Comes on the Scene in 2020
The 2020 WACO was shortened to just two rounds as the risks of the spreading pandemic were being more fully understood. It marked an uncertain time for pros and disc golf generally as how the pandemic would affect the sport was completely unclear.

It took three months for big events to happen again in the U.S., and they occurred without spectators or international competitors, changing their vibe considerably. However, the pandemic also proved to be a huge catalyst for growth in disc golf, an outdoor, individual sport. Many equipment manufacturers sold more than they would have ever dreamed at the year's beginning, meaning they had more resources to support their sponsored pros, too. And without many other sports to contend with, video coverage of disc golf reached new heights of popularity.

Enter: Brodie (2020)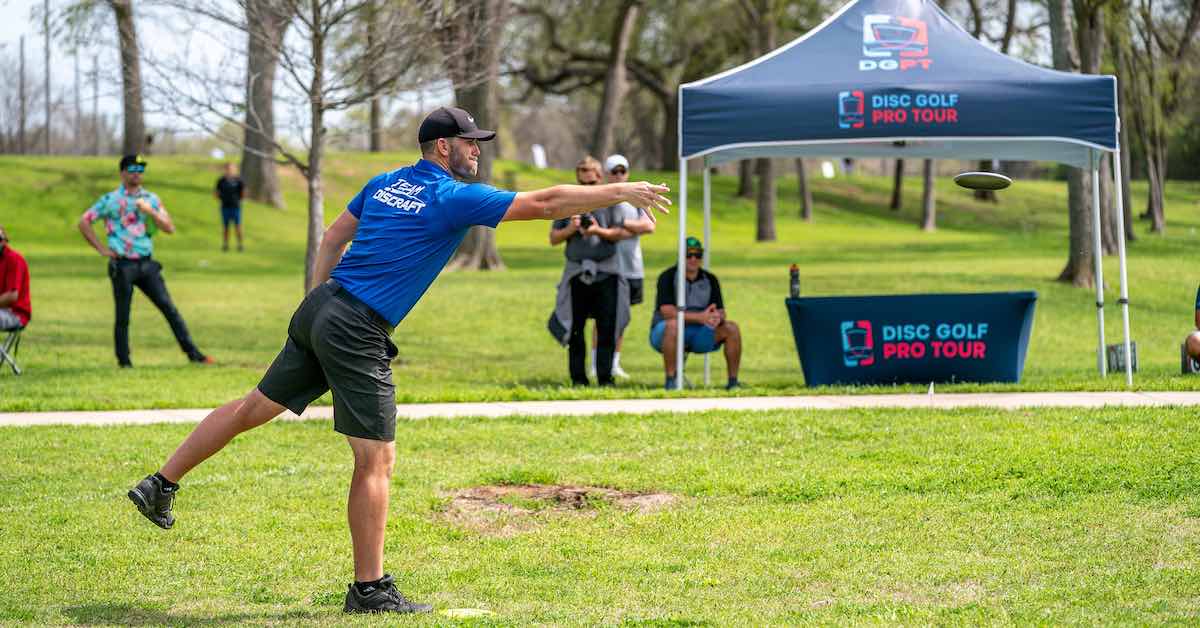 The 2020 WACO marked ultimate star turned YouTube sensation turned professional disc golfer Brodie Smith's first big-time tournament appearance, and he was chosen to have a spot on the Disc Golf Network's live coverage feature card during round one (the DGN is a subscription-based disc golf media outlet owned by the DGPT).

This decision was controversial, with many disc golf fans saying an unproven newcomer (no matter how many YouTube subscribers he had) shouldn't be allowed to leapfrog over players who'd been grinding it out on the tour for years for premium screen time. Still, interest in Smith's performance may have helped the DGPT start a trend of surpassing its own expectations for DGN subscribers in 2020.
For those interested, we actually did some analysis that shows exactly why Smith was a pretty irresistible choice to put on the lead card.

Smith didn't exactly wow, but he did play extremely solidly for someone who'd disc golfed for only a few months and was on a card with some of the world's best players.

Luckily a camera was also around when Smith did create some fireworks in round two by cashing in a 70-foot/21-meter scoober (a shot where the disc is upside down):



McBeth Posts Perfect 18-under Second Round in 2019
Fresh off his move to Discraft just a few months prior and less than a year removed from his 18-under round at the 2018 Great Lakes Open, McBeth shot a perfect second round at The Beast. He birdied the first 10 holes, parred the 11th, birdied holes 12 through 17 and wowed the crowd with an eagle on the final hole to climb to 18-under par (notably, the 18th has since been changed to a par 3 and not a par 4).

Relive history on hole 18 with this clip from JomezPro:


You may also be interested to know which of McBeth's 18-under rounds was more unlikely.

Pierce and Hokom Produce Wild Finish in 2018
Sarah Hokom waltzed into the third and final round of the 2018 WACO sporting a six-stroke lead over second place Paige Pierce. Pierce would come out firing, though, birdieing six of the first 13 holes to tie for the lead.

But she wasn't done.

Pierce got three birdies on the next three holes compared to Hokom's one, giving Pierce a two-stroke lead with just two holes to play.

But she still wasn't done.

She proceeded to post a quadruple-bogey on hole 17 while Hokom calmly played for par, suddenly vaulting Hokom from two behind to two in front with only one hole left.

But, unfortunately for her, Hokom wasn't done then, either. Here's her drive on the 18th hole, a par 4:



Hokom's OB there meant Pierce could go big over the water to try for an eagle to force a playoff should Hokom still par. Here's how she did:



Pierce actually ended up just getting a birdie, but that was enough for an outright win because Hokom double-bogeyed the hole.

If you'd like to see every shot of this two-hole madness, we've set you up to see footage of the event on the DGPT's YouTube channel starting at hole 17.