The 2023 Preserve Championship disc golf tournament was from Friday, June 30 to Sunday, July 2. The tournament was a Disc Golf Pro Tour Elite Event.
All three rounds of the Preserve Championship were played on the Black Bear layout at Airborn Disc Golf Preserve in Minnesota. Black Bear is a special combination of what are typically three courses at the complex, two of which are among the world's best 100 disc golf courses.
Click or tap a section below to find out more about the 2023 Preserve Championship disc golf tournament: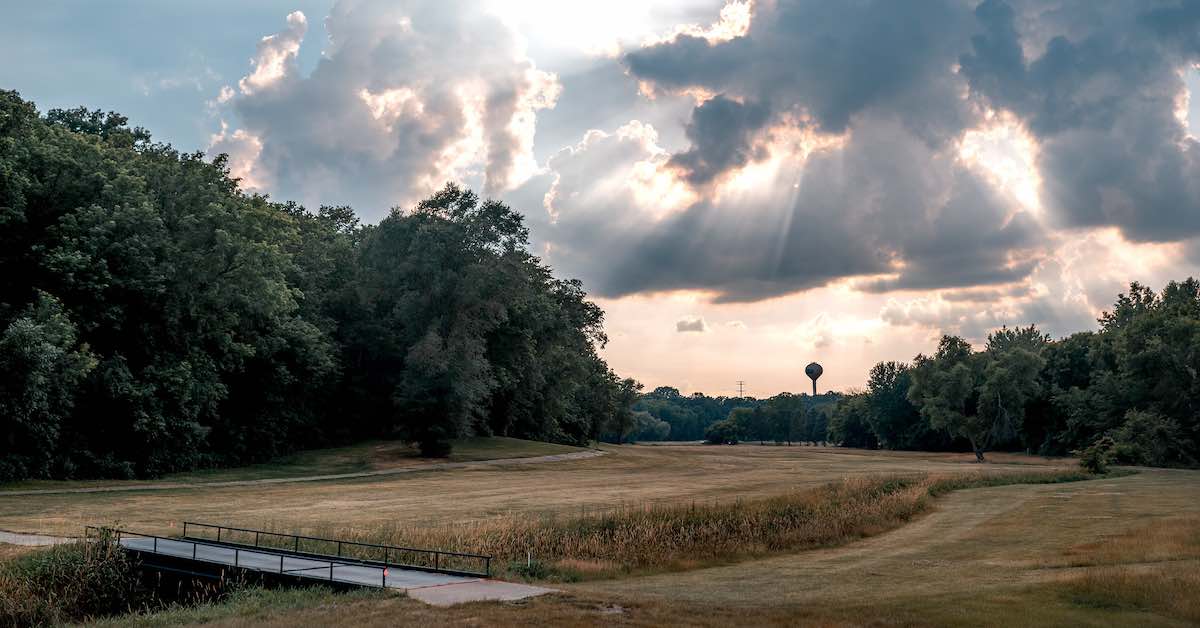 How to Watch the 2023 Preserve Championship Disc Golf Tournament: Live
You can watch archived live coverage of the 2023 Preserve Championship disc golf tournament on the Disc Golf Network (DGN).

The first round was streamed on DGPT's YouTube channel at no cost, but you'll need a paid DGN subscription to watch rounds two and three.
How to Watch the 2023 Preserve Championship Disc Golf Tournament for Free
You can watch the 2023 Preserve Championship disc golf tournament for free via JomezPro (FPO and MPO lead cards), Gatekeeper Media (MPO chase cards), and Ace Run Pro (FPO chase cards). All offer condensed, post-produced rounds on their YouTube channels.
Scores & Stats for the 2023 Preserve Championship Disc Golf Tournament
You can find shot-by-shot scores and in-depth stats for every round of the 2023 Preserve Championship disc golf tournament on UDisc Live for MPO and FPO.
2023 Preserve Championship Disc Golf Tournament Win Probabilities
Prior to the start of the 2023 Preserve Championship disc golf tournament, these are the players UDisc Live's pro disc golf Win Probability model gave at least a 2% chance to win in MPO and FPO:
On mobile, swipe left/right to see all columns.

These percentages were created prior to the start of the event and changed dramatically as it played out. To see how, check out Win Probability on UDisc Live.

Note that Win Probability doesn't always match up with Disc Golf World Ranking because Win Probability takes into account how players have historically performed on holes of specific distances and difficulties and compares that information just to holes they'll face at a single event. That means the probabilities above related to how players' historical performances suggest they'll do just at the 2023 Preserve Championship whereas World Ranking is a broader assessment of past performance.
Who Won the 2023 Preserve Championship Disc Golf Tournament?
Ricky Wysocki (MPO, 37-under par) and Catrina Allen (FPO, 20-under par) won the 2023 Preserve Championship.
All Winners of the Preserve Championship Disc Golf Tournament
2023: Ricky Wysocki (MPO), Catrina Allen (FPO)
2022: Bradley Williams (MPO), Paige Pierce (FPO)
2021: Ricky Wysocki (MPO), Kristin Tattar (FPO)
2021: Nikko Locastro (MPO), Paige Pierce (FPO)
Preserve Championship Disc Golf Tournament History
On March 13, 2020, the Waco Annual Charity Open was cut short due to COVID and the pro disc golf season came to a screeching halt. At that time, there was no Airborn Disc Golf Preserve in Clearwater, Minnesota. In fact, the piece of property where it now sits wasn't even purchased. Yet exactly three months and 20 days later, the brand new Preserve hosted the fourth DGPT event of 2020. How that came to pass is an interesting tale.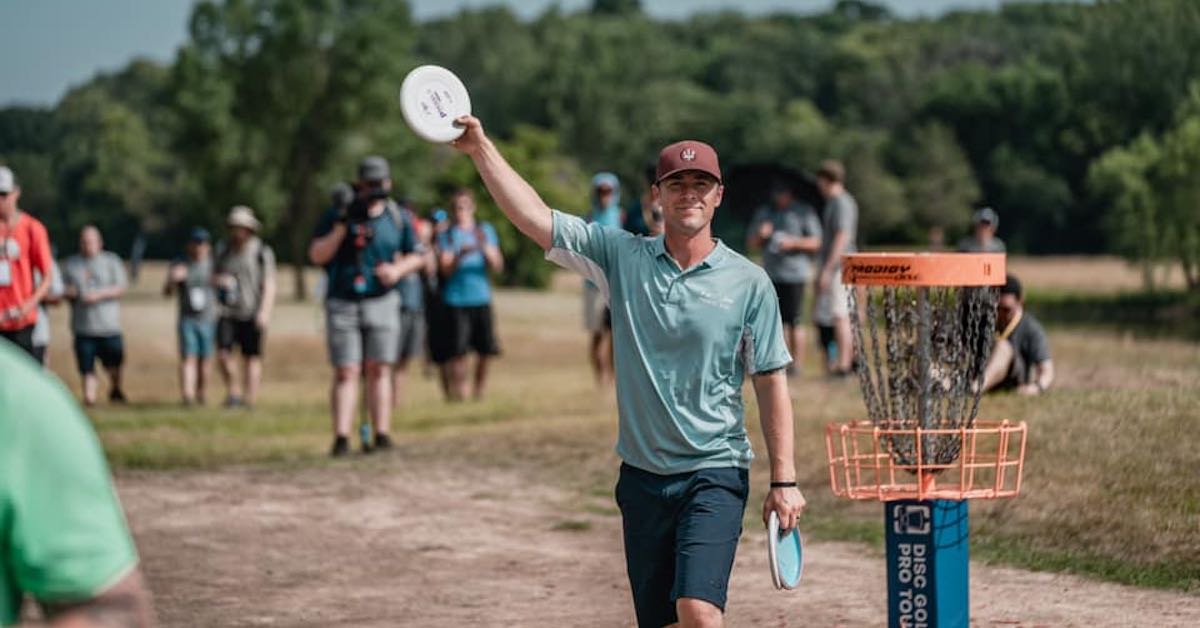 After the COVID shutdown at WACO, veteran of the disc golf touring scene Cale Leiviska was on his way back home to Minnesota, unsure of what the pandemic would mean for the world and the sport he was devoting his life to.
Along with being an extremely accomplished disc golfer, Leiviska is an experienced disc golf course designer and runs the company Leiviska Disc Golf Design. He'd built plenty of courses for others, but he had long dreamt of creating a private disc golf complex of his own.
"I had been actively searching for a property for a couple years," he said. "I wanted something with water because I love to fish and swim and paddle."
Leiviska had visited with the property owners of an abandoned golf course along the Mississippi River in Clearwater in 2019 but couldn't agree on a deal because the ownership was not willing to sell the golf course without including the clubhouse, which Leiviska didn't want to purchase.
In a strange twist of fate, he learned that those circumstances had changed just as he was driving home from a pandemic-shortend WACO. His phone rang, and on the other end were the Clearwater property owners. They had just sold the clubhouse as an individual entity and wanted to know if he was still interested in buying the surrounding land.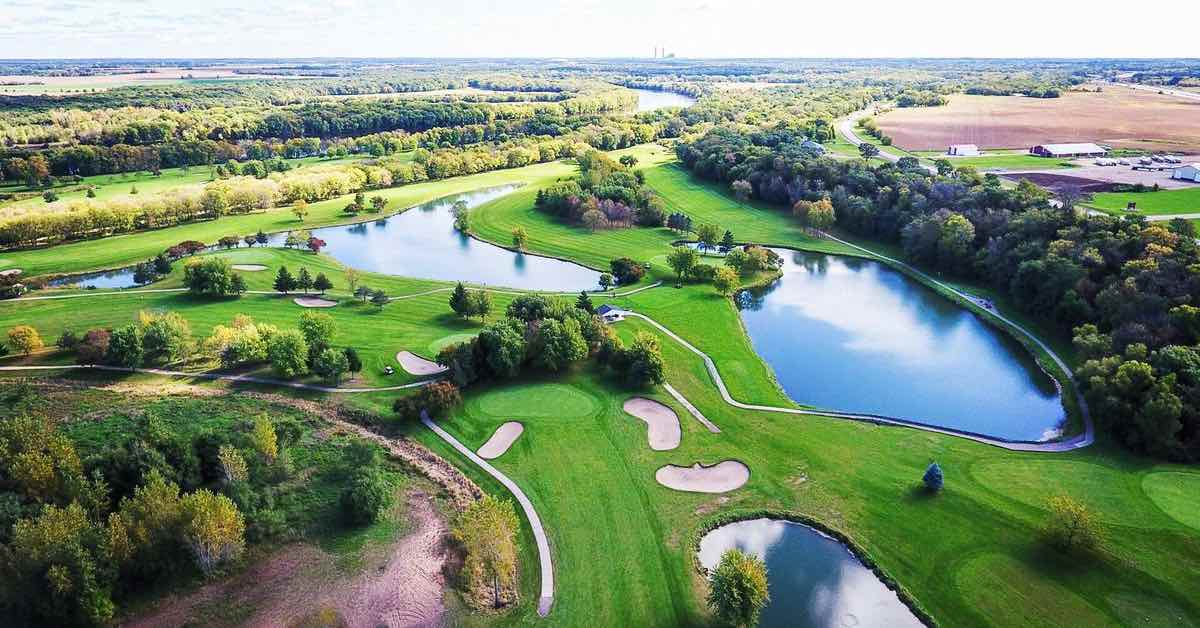 "We jumped all in," Leiviska said. "Within two days I was up there signing the papers."
Suddenly Leiviska knew how he was going to spend his unexpected time off. He got right to work designing two courses at the complex he dubbed the Airborn Disc Golf Preserve. Once he knew that the place was going to be special, Leiviska contacted DGPT CEO and Tour Director, Jeff Spring, to make sure Spring would have the Preserve on his radar as a possible future host for a DGPT event.
"I remember getting in Jeff Spring's ear pretty early," Leiviska said. "I was telling him we just got this property, and this is what the Pro Tour was made for with an amazing facility for spectating. It was pretty much where I knew the future of the Pro Tour was headed."
Leiviska didn't know it, but hearing about the Preserve was music to the DGPT's ears. In April and May of 2020, the West Coast swing of the DGPT had gone from being in jeopardy to completely cancelled and the the tour needed somewhere to go when it returned at the end of June. A private course created by a respected designer and disc golf business owner in a state where COVID restrictions would allow a professional disc golf event to take place was the perfect solution.

Though there was some grumbling about how many birdies the course gave up, there was no question that the 2020 layout produced a thrilling tournament, and second-place finisher Simon Lizotte praised the design as being "the most fair course we've ever played on tour."


Given the return of the Preserve Championship to the DGPT in 2021, it was clear that the tour was satisfied with how the 2020 event turned out. But Leiviska hadn't rested on his laurels and had been hard at work updating the Preserve Championship layout to challenge the world's best disc golfers. Additionally, campsites and an on-site restaurant and bar, the Airborn Tavern, were ready to offer spectators a disc golf weekend they were unlikely to quickly forget.
The Preserve Championship has become a favorite among DGPT competitors. The welcome at what some dub "Cale's house" is always warm, and Leiviska is extremely light-handed with OB lines, preferring to give players a chance to recover from errant shots with spectacular scrambles rather than docking them a stroke immediately. This has become ever-rarer in recent years at top-tier events, and, for many, the freedom to just play it where it lies is an extremely welcome reprieve.
Natalie Ryan Case: Where Does It Stand & What's It About?
Natalie Ryan is a transgender woman athlete who is fighting PDGA and DGPT restrictions barring her participation in the FPO division at disc golf's highest-level professional events. A Minnesota court granted a restraining order that did not allow the PDGA and DGPT to enforce their current rules at the 2023 Preserve Championship. That made Ryan eligible to compete in FPO. This ruling is limited and does not disallow PDGA and DGPT policy nationally.

Ryan played all three rounds of the 2023 Preserve Championship and finished tied for 14th in a field of 49 FPO competitors.
Ryan had two wins and finished ninth in tour points in the FPO division of the DGPT in 2022. During that season, PDGA and DGPT rules allowed transgender women to compete in FPO if they A) had undergone removal of testosterone-producing organs or B) had suppressed testosterone levels below 10 nmol/L for at least 12 consecutive months.
A change in Professional Disc Golf Association (PDGA) policy announced in December 2022 banned, in essence, any transgender woman athlete who had undergone male puberty from competing in the FPO division at top, though not all, disc golf events the Association sanctioned starting in 2023 regardless of the status of the athlete's transition. The DGPT changed its policy to match the PDGA's. The new restrictions ended Ryan's ability to compete in FPO on the DGPT.
Ryan won a similar case in May 2023 prior to the OTB Open in California (another DGPT Elite Event) and competed in that tournament's first round. The DGPT and PDGA appealed that decision and won – notably based on issues with jurisdiction and not on the legal merits of their policies. After winning the appeal, Ryan was disallowed from continuing in FPO at the OTB Open.

The DGPT and PDGA did not appeal the decision in Minnesota.