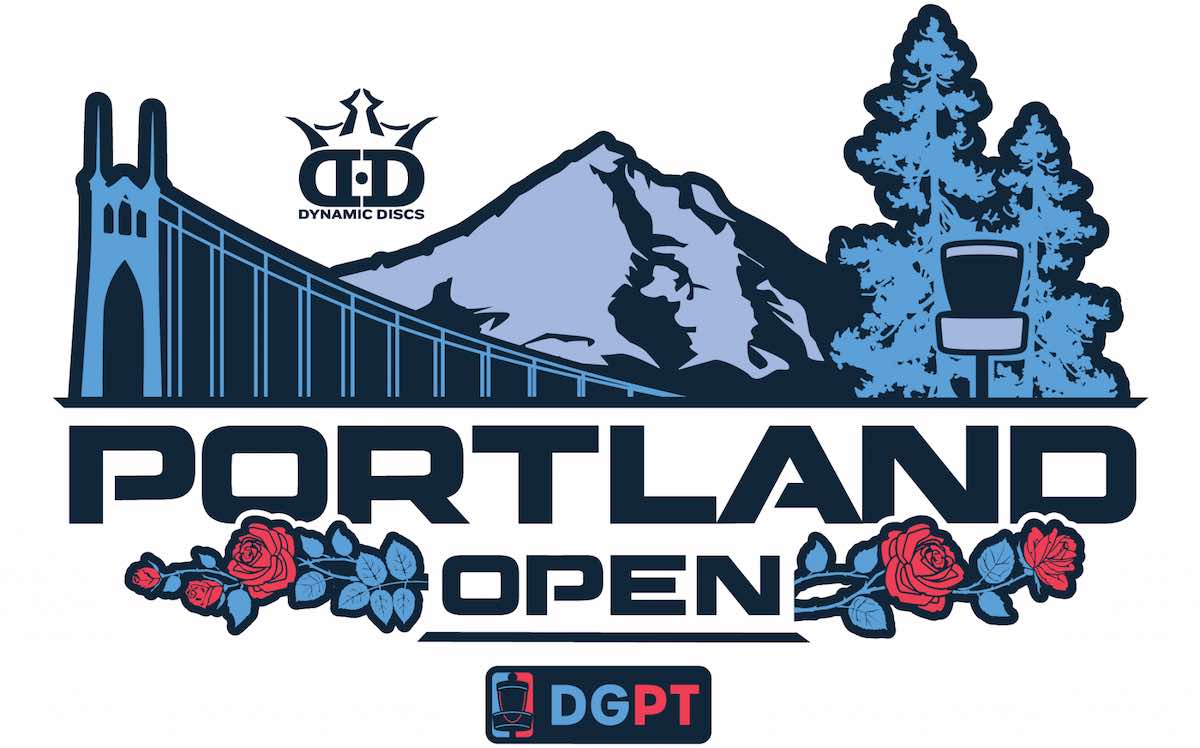 The Portland Open returns in 2022 from June 2-5. The event's first two rounds will be at the tournament-tested and beautiful Blue Lake and the last two at 2021's venue, Glendoveer Golf & Tennis.

This year, course designer Dustin Keegan had even more room at Glendoveer to work with, and he's created an entirely new 18 from what fans and competitors saw last time around. Despite the extra space, the course's length has decreased significantly for both MPO and FPO. In 2021 the MPO layout was over 12,000 feet/3,658 meters and this year it comes in at around 11,200 feet/3,414 meters. For FPO, the decrease is from over 10,500 feet/3,200 meters in 2021 to 2022's 9,210 feet/2,807 meters.
Learn more about the Portland Open below:
How to follow the 2022 Portland Open
Who won the 2022 Portland Open
How to watch the 2022 Portland Open
History of the Portland Open
Past highlights of the Portland Open
Portland Open Disc Golf Tournament Full Scores & Stats
You can see hole-by-hole scores, tons of stats, and more for all competitors in both divisions of the 2022 Portland Open on UDisc Live.
Who Won the 2022 Portland Open Disc Golf Tournament?

Simon Lizotte (34-under par) and Valerie Mandujano (20-under par) won the 2022 Portland Open in MPO and FPO, respectively.
Below you can see the other players who made the podium in both divisions.
MPO/Open
Who won the 2022 Portland Open?

Who were second and third at the 2022 Portland Open?


FPO/Open Women

Who won the 2022 Portland Open in FPO/Open Women?



Who were second and third at the 2022 Portland Open in FPO/Open Women?


How To Watch the 2022 Portland Open Disc Golf Tournament
When was the 2022 Portland Open?


Thursday, June 2 to Sunday, June 5

How to watch the 2022 Portland Open:


On mobile swipe left/right to see all columns in the table above.
History of the Portland Open Disc Golf Tournament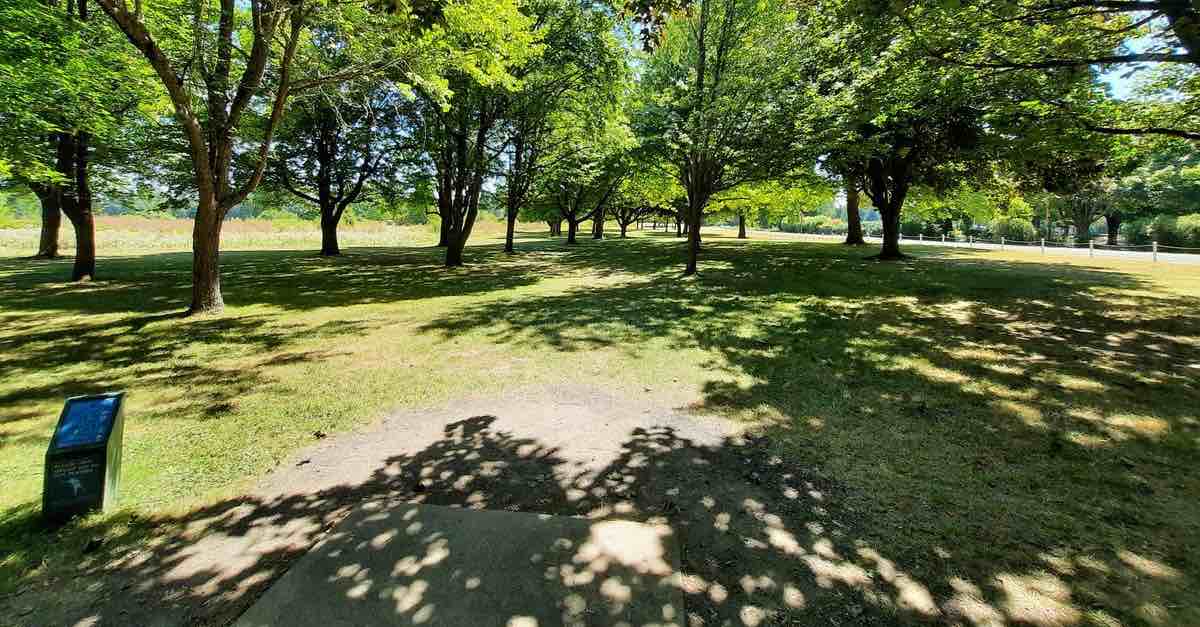 The addition of the Portland Open to the Disc Golf Pro Tour (DGPT) was a welcome sight for the Pacific Northwest and the western swing of the tour.
The greater Portland area, and Oregon in general, has a large disc golf community that has helped make Portland one of the country's best disc golf cities. But prior to 2019, Oregon hosted only one A-tier event annually: The Beaver State Fling. That event is held at enhanced versions of the revered courses at Milo McIver State Park and has been around since 2002. It is also often closely connected with Portland in players' and fans' minds, but it's actually a 40-minute drive from the city.

Oregon residents and professional disc golfers Dustin Keegan and Zoe AnDyke wanted an event that would showcase something even closer to Portland.

"Portland is a really amazing and awesome disc golf city," Keegan said. "We dreamt big about what we could do in the city limits and how we could make it an attraction for the city."

Then they ended up sharing those dreams with someone ready to help make them happen.

"We were at Jeff Spring's house in Vermont, just dreaming big about making Portland more well-known," said Keegan, who would go on to become an assistant tournament director alongside AnDyke in 2019. "Jeff just applied and got it approved."

Jeff Spring is the current CEO and Tour Director of the DGPT. Notably, the events mentioned above happened before the DGPT was sold in late 2019 and Spring took on those roles.
The city of Portland had a lot going for it prior to the creation of the Portland Open that made adding the event a no-brainer for the DGPT.
First and foremost, the greater Portland area had previously hosted the PDGA Disc Golf World Championships in 2014. The course used in the sixth round, the semifinal round, and the Final 9 was Blue Lake Park. It became the site of Paul McBeth's third consecutive world title as he took down Ricky Wysocki in an epic five-hole playoff. By 2019, Blue Lake was already a well-known, championship-level course, and Keegan and AnDyke planned to host their event there.
"It hosted Worlds and it hosted several Stumptown Disc Golf Club C-tiers and B-tiers, so it wasn't like it was a course that nobody knew," Keegan said. "Obviously it's a proven world-class track."
Secondly, a perfect storm of sponsor support poured in. The disc golf power couple of four-time World Champion Valarie Jenkins and three-time World Champion Nate Doss were just launching Bevel Craft Brewing in Bend, Oregon, and were eager to lend their support. Meanwhile, AnDyke and Keegan's non-profit Uplay connected with the Rose Festival in Portland and brought them on as a co-sponsor.
"We linked up with the Rose Festival and they supported and advertised that there was a big disc golf event going on to their reach which is all non-disc golfers," Keegan said. "Out of just a dream, the sponsors helped turn it into one of the biggest and best tour events and Blue Lake is the perfect place to host a giant tournament."
The pair hoped to build on the first event's success in 2020 but had to cancel it due to the pandemic.

In 2021, with fears of the pandemic still lingering, news came that Blue Lake Park was no longer an option. Keegan, AnDyke, and Spring had to either find an acceptable new venue or cancel the event once again. With the assistance of the Stumptown Disc Golf Club and former Masters Cup TD, TJ Goodwin, they discovered Glendoveer Golf & Tennis.
"Jeff wasn't quite sold on it, so he wanted Zoe and I to go and take a look at it," Keegan said. "I spent two hours driving around the property with Zoe and TJ just seeing if it was even a possible place for a pro tour elite series. When we got there, it was like, 'Oh man. We can build something amazing here.'"
After Keegan designed the course at a sprint, Spring – the 2021 tournament director – made some final tweaks. Together they'd created a monster that featured three par 5s over 1,190 feet/363 meters and plenty of other holes requiring massive power. The course let top distance players shine and left little sanctuary for players who based their games more on finesse than power.

In 2022, the re-addition of Blue Lake to the Portland Open and the creation of a brand new 18 at Glendoveer that Keegan had plenty of time to perfect created a more varied experience for players and viewers alike.
Past Highlights at the Portland Open Disc Golf Tournament

Here are some of the standout moments from past Portland Opens.
The Heartbreak of Kevin Jones
Yes, Eagle McMahon won a dramatic 2021 Portland Open, and, yes, Paul McBeth nearly came back from the chase card to force a playoff. But if you've watched the final round of the 2021 Portland Open, what truly lingers is the devastating sequence of events that Kevin Jones endured on hole 15.

The hole was a 412-foot/126-meter par 3 that featured an OB carry nearly its entire length for anyone seeking a birdie. It was the hardest hole on the course in round three. With a two-stroke lead and just a few holes left to play, Jones decided he wanted to be safe and took birdie out of play by laying up from the tee. His subsequent upshot went long down a hill behind the basket, leaving him a tricky putt to save par.

And the result of Jones running that tricky putt is gut-wrenching to watch. You can see it in the clip below from the DGPT's live coverage of the tournament:



The putt bounced off the front rim, caught edge, and rolled OB, leaving Jones with another edge-of-circle uphill putt for double bogey. Jones missed that, too. He nailed the comeback putt, but that was for a quadruple bogey. That took him from a two-stroke lead over the field to two back of the leaders with just three holes to play.

Jones couldn't pull off the miracle and come back, and it's arguable that hole 15 was the truly decisive hole of the 2021 Portland Open.
Gibson Gets First DGPT Win
Gibson had been climbing the ranks for a few years, becoming more and more of a well-known name in disc golf. But up until the 2019 Portland Open, he was still searching for that marquee win that would truly announce his arrival as one of the world's best players.
His moment would come in dramatic fashion.
Consistent play throughout the tournament, culminating with a monster 12-under par final round, kept him in the hunt the entire time. But without a heartbreaking moment on what was oh-so-close to being Eagle McMahon's championship putt on the last hole of the tournament, Gibson would've had to wait even longer for his big win.

The shocker was caught on camera by Central Coast Disc Golf:
The two headed to a sudden death playoff beginning on hole 1 to decide the winner. Thanks to his 13-under par final round being one stroke better than Gibson's, McMahon had the honors and stepped up to the tee first:
Knowing he just needed to stay in bounds and nail his approach, Gibson calmly let fly and put himself in position with a 20-foot/7-meter putt to win:
The win was the first DGPT victory of Gibson's career.
Paige Pierce Parks One From Downtown
Paige Pierce is known for her outstanding distance. During the final round of the 2019 Portland Open, she made good on her reputation. On a 440-foot/134-meter hole that was a par 4 for the Open Women, Pierce unleashed a drive into C1:



Pierce banged the putt to make good on her eagle chance.

A funny note here is that Pierce never birdied the hole during the event. The prior two days she'd taken pars.