Though it's difficult for many to imagine, it's possible to play disc golf with acute visual impairments. There are even people who enjoy the sport despite being completely without sight. Blind and visually impaired disc golf communities are fairly early in their development, but there are resource groups who want to help them grow.

One of those is Sports4TheBlind, which put together an event in 2019 in Spokane, Washington, to give blind and visually impaired individuals the chance to try out disc golf. As the attendees learned and tried out the sport, they got to talk with a member of the local Parks and Recreation Department about a little device that could make disc golf more accessible to them.
That device is MeepMeep, a small tracker that adheres to the underside of a disc and can sound an alarm when activated through an app. Even if players can't see the disc, they can hear it. While almost any player could benefit from this invention (don't we all wish our discs would call to us from the tall grass after an awful shank?), this little piece of tech is especially powerful for those in the sport who have vision impairments.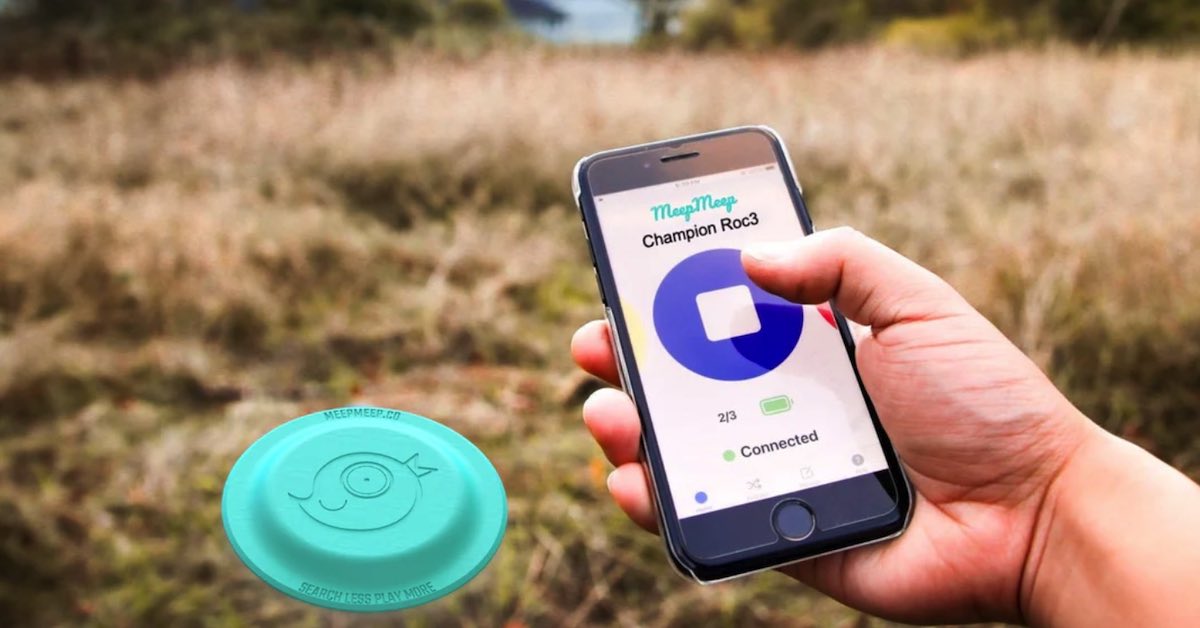 MeepMeep Finds Its Focus
MeepMeep's founder, Eve Olynyk, got interested in the idea of an audible disc retrieval aid while in an incubator program, but she wasn't thinking beyond how such a device could help the average disc golfer.
"Originally, I just wanted it for myself," said Olynyk. "I was a casual player and just hated losing my disc all the time. I didn't have the accessibility feature off the bat on my mind, but early on we had a mentor, Mike Shannon, who saw the need for accessibility in different sports. He connected us with others who quickly identified just how impactful this could be for individuals with visual and cognitive disabilities."
Olynyk and her mentor then researched if those with visual impairments had already found their way to disc golf, and their digging turned up the Blind Disc Golf Association (BDGA). The group helps connect those with visual impairments who are into disc golf and shares resources to make the hobby easier and more enjoyable for community members. To Olynyk's surprise, a little scrolling on BDGA's page showed that the group had already expressed a desire for exactly the sort of device she was imagining. 
Building with Accessibility as the Top Priority
Once Olynyk realized her idea could help those with visual and other impairments enjoy healthy recreation, everything about the project focused on fulfilling that potential.
"We didn't build the app and then add accessibility: We built it with accessibility as the forefront," said Olynyk. "It had to be easy to use and not impact your game. We focused on software design for our app to make sure it was a pleasant experience for all players, so we had to ensure it could follow best blind practices such as font size or contrast and have the ability to be usable with screen readers."
From product design to packaging to the app design, every part of the MeepMeep experience was built with inclusivity and accessibility as the priority.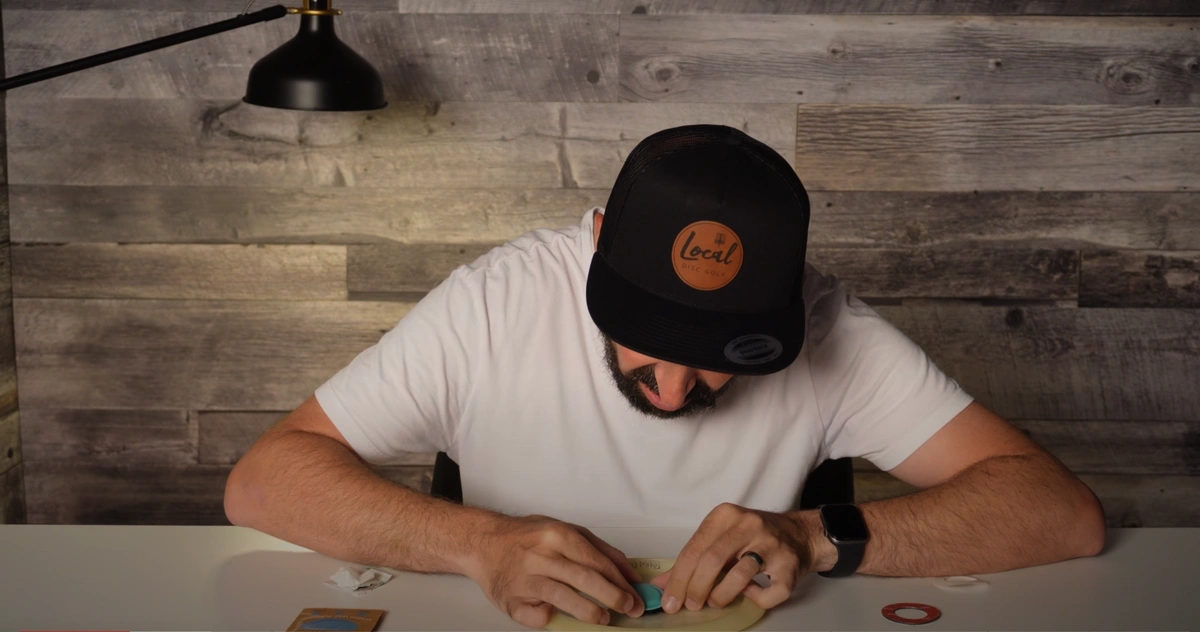 Finding Support in the Disc Golf Community
After entering the market during the disc golf boom at the height of the COVID-19 pandemic, MeepMeep was welcomed so warmly by disc golfers that the crew behind it has already grown from just Olynyk and a mentor to a team of eight with an advisor. The company's missions are "do what excites us, leverage our influence, and be genuine humans," and Olynyk wants those goals to stay at MeepMeep's core no matter how large the team gets.
"When you're early on building a company, you have a lot of choices in how you build it," said Olynyk. "You have so many decisions. I think we all felt really strongly that we wanted to focus on our mission statements since these were the things we felt most passionately about. From hiring to what material we use to our packaging, every decision is based on our mission statements."
Despite their vision, it wasn't always a clear path forward.
"We are bootstrapped, not backed in any way," said Olynyk. "It was a lot of blood, sweat, and tears that got us here. We got various grants and support from colleges and others, plus lots of support from the disc golf space that were willing to take a chance on us. You don't see a lot of women in disc golf or hardware. It was the overwhelming support that let us do this."
MeepMeep didn't know how they were going to be embraced by the disc golf community as a whole, but they were happily surprised.
"People in disc golf are willing to support vision," said Olynyk. "In other sports, you might not get that. Players get that this is a new company and want to help out. I love that people are supportive of what we're doing. People in disc golf are so welcoming. Everyone in the disc golf community knows we're building this together. It extends to the businesses – it's not just on the course or consumer level. It's everywhere. It's across the board."
The support from disc golfers is what continues to drive the team.
"I'm brand new to both MeepMeep and to disc golf," shared Brittany Michaud. "What keeps me going and so passionate about supporting this is the community. Every day I talk to the most amazing people and organizations. The community is everything for me."
Helping People Find More Than Discs
While MeepMeep is proud to help all current disc golfers better enjoy the game, they also hope their invention will inspire groups supporting visually impaired communities to try the sport out for the first time.
"We work partner by partner," said Olynyk. "We believe in building the right partnerships. People referring potential vision impaired partners to us is always going to be the biggest help. People reading this will be disc golfers, but if they know where recreation accessibility in their community exists and might be interested in connecting with us, we'd love to hear from them to see what they can do to bring disc golf to their community. We want to be connected to organizations that have never heard of disc golf and help them love it."