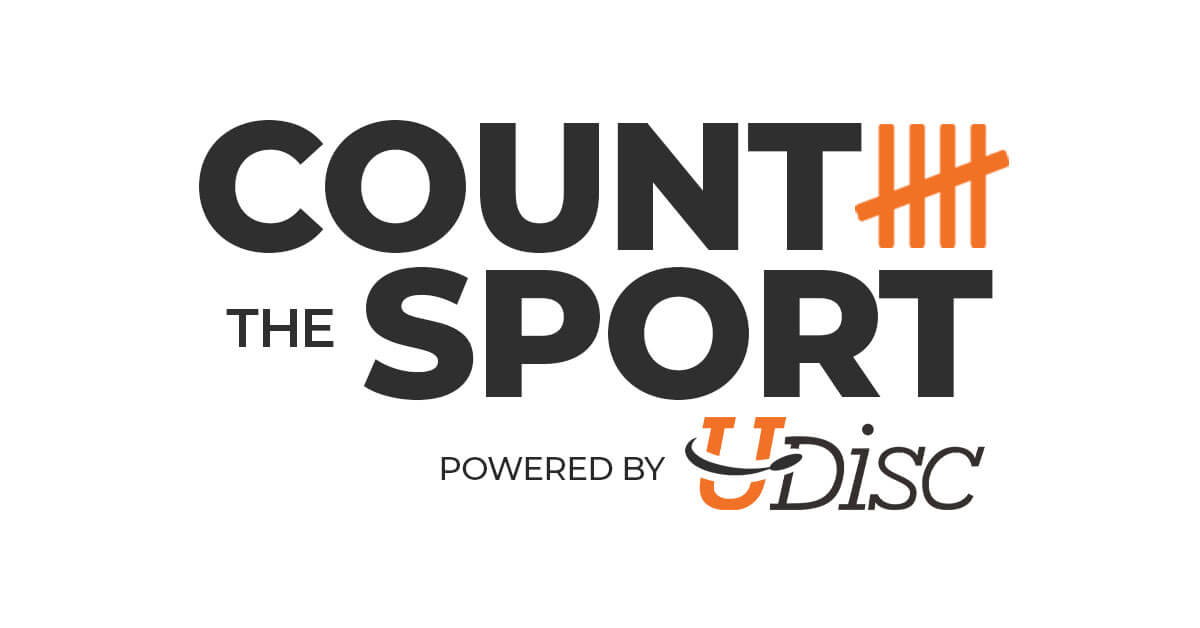 How many people play disc golf?
It's a common question without a slam-dunk answer. Sure, there are estimates. A study from 2015 pegged the number of regular disc golfers at 500,000, for example, while noting that 8 to 12 million people have played at least once. And 2020, both in looking at UDisc's numbers and talking to disc golf industry insiders, has brought a new boom to the sport.
But how many opportunities are disc golfers missing by not knowing a more accurate number of players? Would proper figures help convince your local parks department to add disc golf to the budget or get a local business committed to sponsoring your tournament? What if there was finally an answer to the question that's been asked so many times over the years:
How many people play disc golf?
It's time to find out. 
From now until November 1, take an hour or two out of your day to go out and Count the Sport. This volunteer initiative will collect observations from disc golfers on the ground and compare them to UDisc's data, with the goal of capturing an up-to-date account of how many people are hitting the course. 
How Can I Help?
It should be simple to Count the Sport – just carve out some time before or after your round. It's as easy as go, count, share, and play.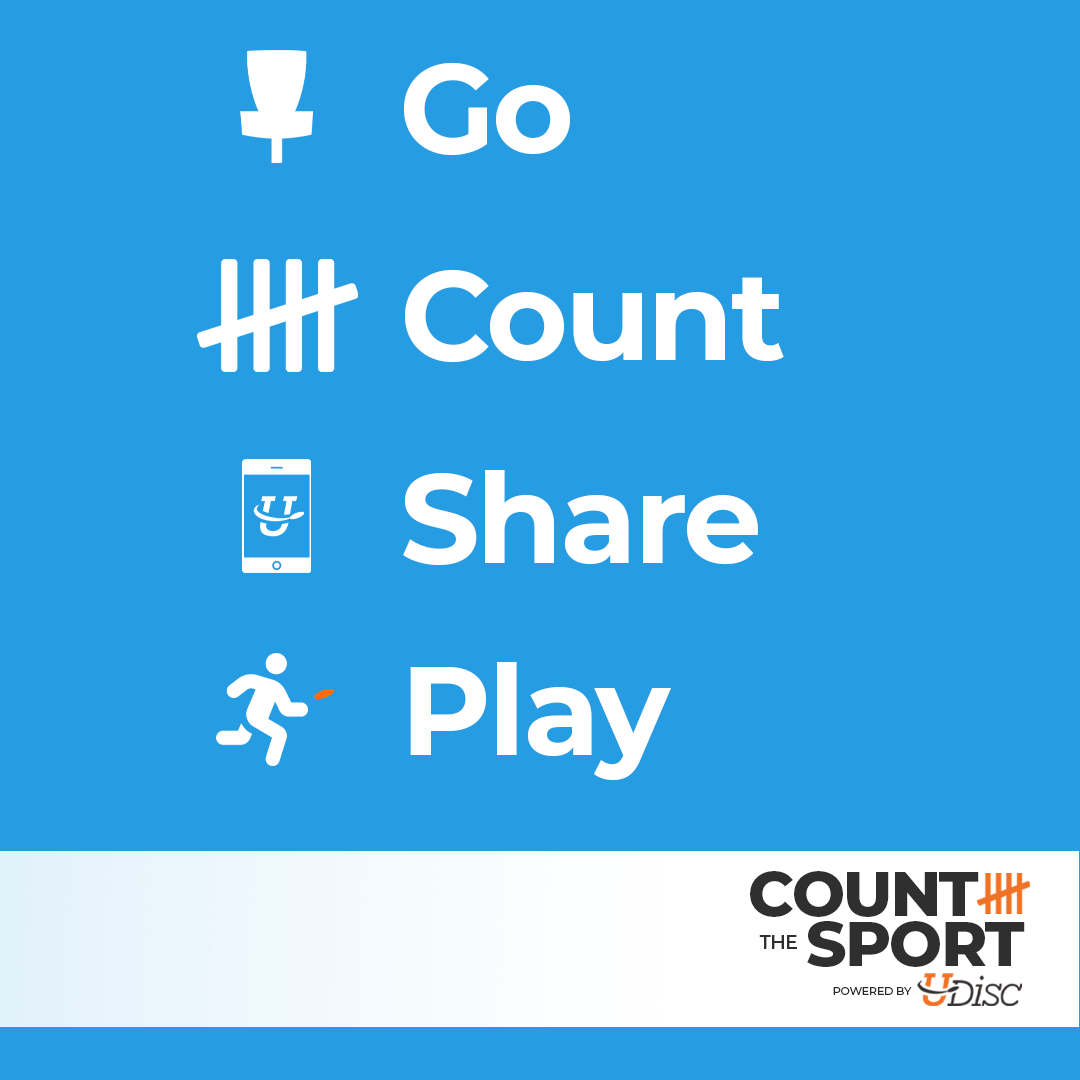 Go
Head to a course near you and hang out by the first tee.
Be sure to stay for an hour or longer.
Note the time you arrive.
Bring some putters or a podcast to help pass the time.
Count
Count the number of individual players who start a round while you're there.
Please remain socially distanced. All you need to do is watch and count.
When you're finished, note the time.
Share
Go to UDisc.com/count and log your results.
Share your work on social media with the hashtag #countthesport.
Let your club members and other local players know about the count so they can pitch in.
Play
You've earned a fun round after spending an hour watching others start theirs. Go get it!
It's been said that volunteering makes for extra birdies. You should test that theory.
What Happens Next?
Once the count is finished, UDisc will work with a statistics professor and students from Brigham Young University to analyze the results and augment them with the app's historic scoring data. The aim is to emerge with a model to help estimate the total number of rounds played worldwide.
These results will be released to the public in the hopes that they will help disc golfers of all stripes, from the recreational enthusiast approaching the city for a new course to the hard-working tournament director pounding the pavement for support. There is power in numbers, and those numbers can help grow the sport everyone loves.
Helpful Tips
For maximum impact, please report your counts honestly. Even if no one shows up to the course while you're there, it's still important to know. Inflating the number of players won't help compile an accurate count, so please be on your honor.
Putt to pass the time. Plenty of courses have practice baskets near hole 1, right? You can help your game while you help disc golf.
Get your friends and club members involved. Maybe you all take shifts at a course to add more time to the count, or you take a day and split up to all the courses in your region.
Spread out. If you're in an area with more than one course, more data – especially from courses with lower traffic – will help the cause. 
Share! Help get more players involved by sharing a photo from the course, or this article, with the hashtag #countthesport.
Private or Pay-to-Play Course Owner?
If you own or operate a course that keeps a daily headcount and would like to share your numbers for the study, please connect with our team by emailing count@udisc.com.
Thank You In Advance
UDisc is driven by the community, from players updating course conditions and adding photos to sharing their most recent personal bests. It's with that spirit in mind that we're asking disc golfers to team up for an initiative we think can help that community continue to flourish. Thank you for helping #countthesport.
Count the Sport runs now through November 1. Please go to UDisc.com/count to get started.