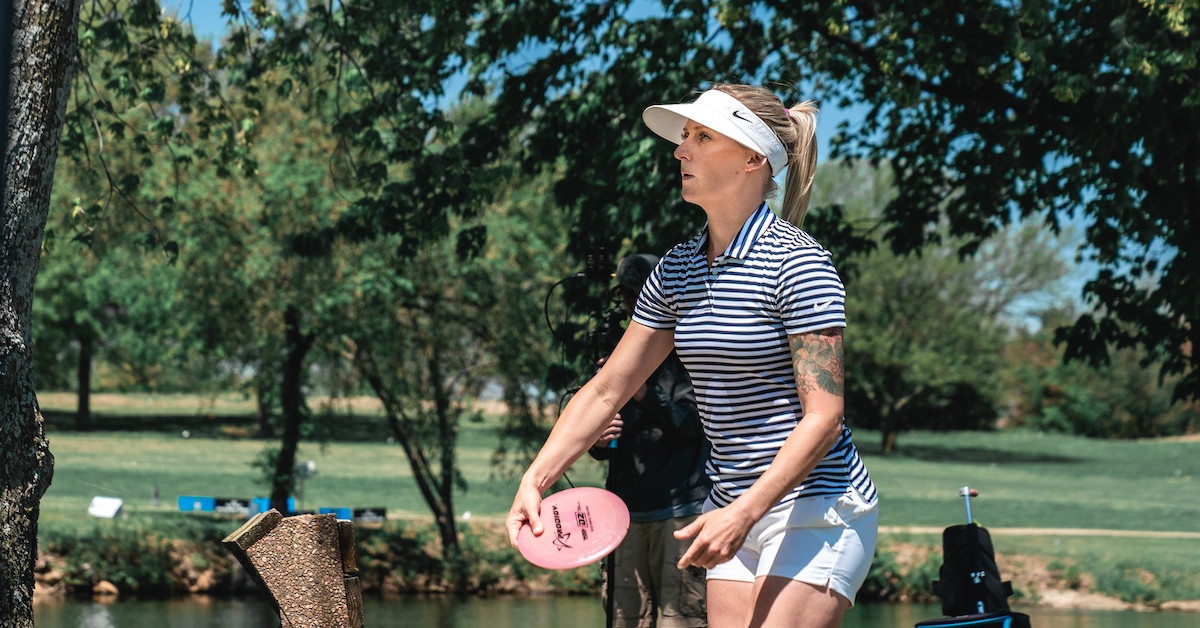 Catrina Allen is one of the best female disc golfers in history. She was a World Champion in 2014 and has won over half of the PDGA-sanctioned events she has ever entered, including multiple Major and National Tour events. And on July 31, 2020, she announced she would be offering up her expertise and advice for free to women interested in pushing their disc golf games to a new level in the private competitive.cat Instagram group.

The decision to start the group was made when Allen was speaking with fellow pro and co-host of the PDGA Radio podcast Sara Sinclair.

"I was talking to my friend Sara Sinclair, saying I was just thinking about it, and she said, 'Just do it!' and so I did it literally that second," said Allen.

For a sport where the push to get more women to play, especially in its organized competitive side, has had mixed results, a group like this created by one of the most prominent female competitors in the sport truly stands out. We spoke with Allen to learn more about how she came to this idea and what she hopes the group will accomplish.
Why Start the Group?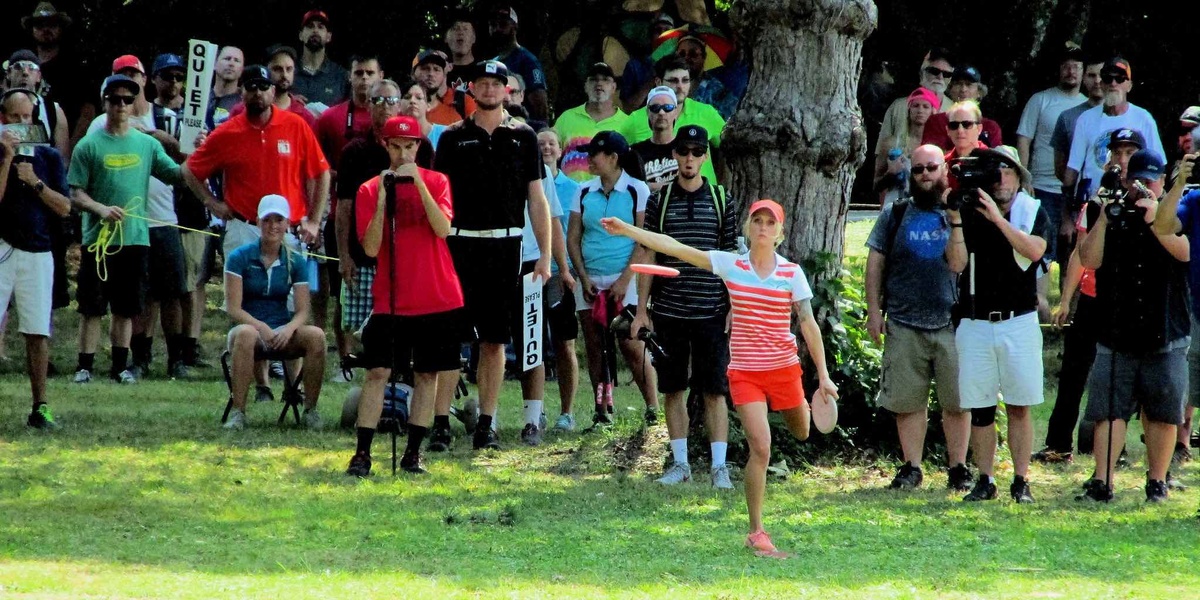 Creating a space where the people asking for advice about their disc golf games and those giving it are both women is important to Allen because she knows the sorts of things that can happen when women put their games on display for a disc golf audience that's primarily male.

"Some women even hope they don't get on the live coverage because of the horrible comments about their body or the way they play," Allen said. "I thought about making a post...but instead of giving them the time of my day, I thought I would give women a safe place to talk about their form where there'd be no harassment involved."

Allen expressed clearly that she knows not all males are responsible for these types of comments, but she believes female-only membership in her group will be key to its success. She's even rejected requests from prominent male figures in disc golf and friends who've requested to join the group.

"It's not that any of those people are bad; it's just that I want it to be strictly women," Allen said. "There's no mansplaining allowed. We're strong women, and we can encourage each other, and sometimes it's just easier."

Another motivating factor for Allen was letting other women know that taking disc golf seriously is not something they should shy away from.

"Something I've not liked is that the women of the sport are meant to be there just to have fun," Allen said. "We love disc golf; that's why we play. But it's okay to want to get better."
What Are the Goals for the Group?
The primary aims Allen has for competitive.cat are essentially the same as the motivations she had for starting it.

"I wanted to create a safe place for women who want to work hard and get better," Allen said.

However, she also expressed more specific goals.

As a pro who started playing disc golf relatively late in life, Allen had to put in a lot of work to reach the level she has, and she wants to offer up the lessons she's learned to those who join her group. She thinks this is especially important because, unlike for most athletes, there are simply no disc golf coaches who cater to professionals or those with the potential to be one.

Some areas Allen intends to emphasize are the importance of regular fitness training to build stamina, effective field work methods, and mental preparation for competitions.
She believes not only her credentials as a top pro but also her five years as a volleyball coach will help her communicate these ideas and others like them effectively to the group and facilitate useful conversation about them.
Why and How to Join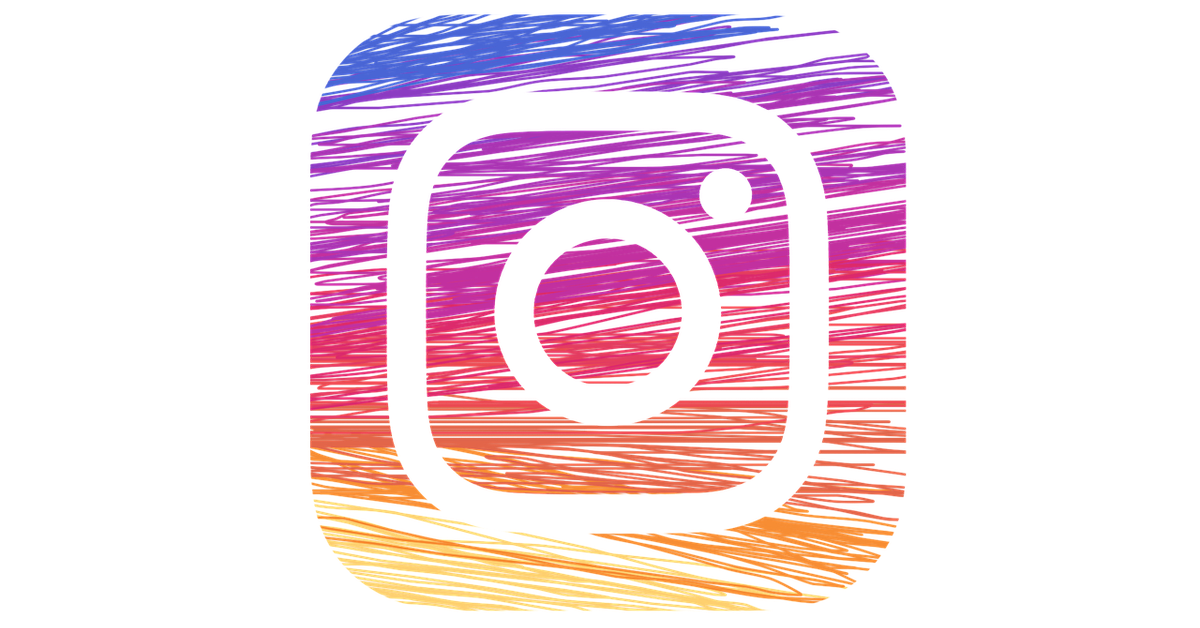 If you're a female disc golfer who's interested in learning what it takes to reach the top level of disc golf, comments Sinclair made when asked about the reasons for her support of Allen's group sum up why the chance to join it is such a unique opportunity. 

"As a female disc golfer who has been in this community for more than a decade, I am a huge advocate for growth among women and girls," said Sinclair. "Sometimes it can be intimidating for women to learn the ropes in this male-dominated community. I think Catrina's new page provides a safe place for women to learn what it takes to be a competitive disc golf athlete, ask questions, exchange ideas and engage with one of the best females to ever play the game."
For those interested in joining the group, simply go to instagram.com/competitive.cat/ and click "Follow."