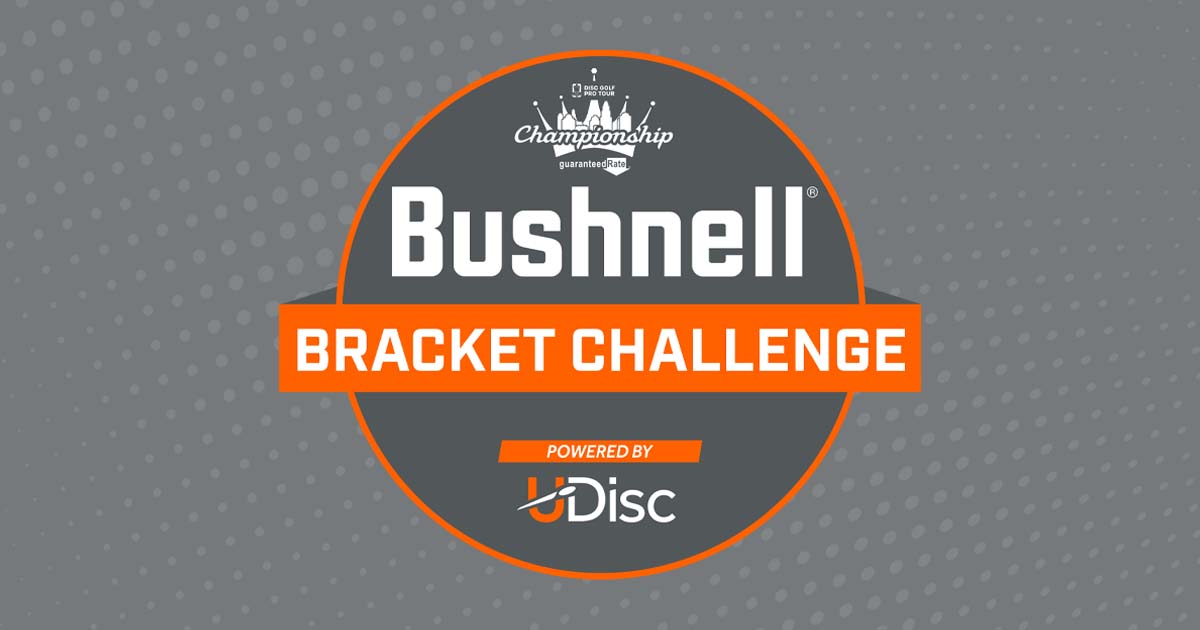 One of our favorite elements of the Disc Golf Pro Tour Championship – besides the monstrous payout and mega-sponsors – is the format. The daily elimination challenge puts the event on par with mainstream sports and echoes the NCAA's March Madness tournament, where bracket challenges amongst friends have become an annual rite for sports aficionados and casual fans alike.
We're nothing if not fans here at UDisc, and we wanted to do our part to add to the excitement of one of the year's most exciting tournaments. With that in mind, we're proud to bring back the Bushnell Bracket Challenge.
We've teamed up with Bushnell Disc, the disc golf-focused entity of outdoor optics manufacturer Bushnell, to again roll out a bracket picks competition for the Tour Championship. And if you win, you can snag the company's flagship offerings and add another tool to your game.
How Does It Work?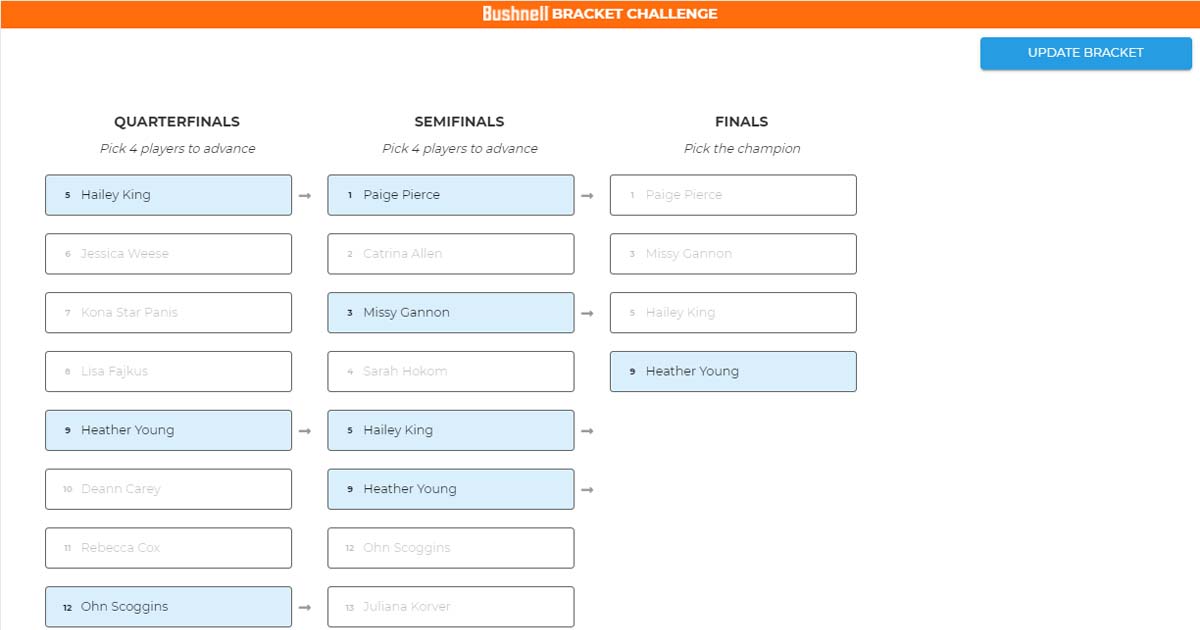 The Bushnell Bracket Challenge follows the same format at the Tour Championship: contestants will pick four players from each division to advance from each round of the tournament leading to Sunday's final, where they'll pick a champion. You'll earn points for each correct pick in every round, with points increasing in value as the event progresses. 
Point values will be dished out as follows:
• Round 1 (MPO Only): 1 point per correct pick (4 points max)
• Quarterfinals: 2 points per correct pick (8 points max)
• Semifinals: 4 points per correct pick (16 points max)
• Finals: 8 points for the correct champion
A perfect bracket will earn 32 points (FPO) or 36 points (MPO), and each contestant will need to lock in a tiebreaker – the winner's final round score. In the event of multiple ties, we'll select a random winner from the top finishers.
Participants will be able to track how well their bracket is going in real-time on UDisc Live. With both the Open and Open Women's divisions in play, you've got two chances to win.
How Do I Enter?
The contest is open now at UDiscLive.com/bracket, and you can change your MPO picks up until the tournament begins on Thursday, October 14. Since FPO begins on Friday, you've got an extra day for that division.
What Can I Win?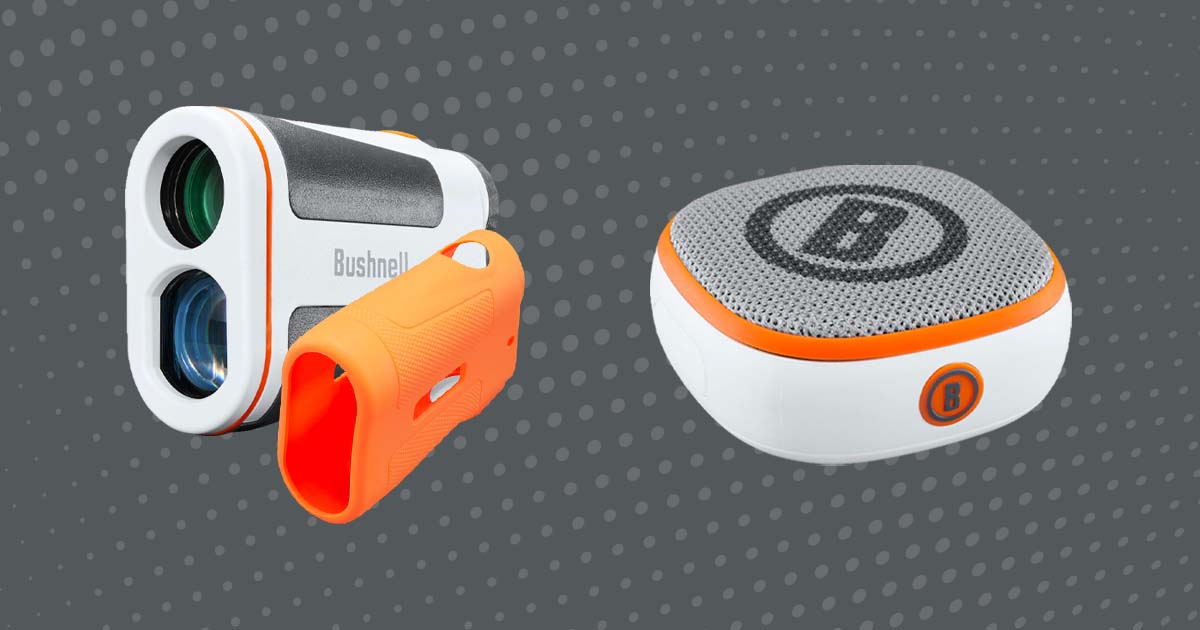 First place in each division will win a Bushnell Edge Disc Golf Laser Rangefinder and Exo Armor, as well as the Disc Jockey, a Bluetooth speaker that reads audible distances when connected to the UDisc app. Snag a runner-up spot and you've got yourself the Edge and Armor, and third through fifth places take the Disc Jockey.
Not bad for making some picks for an event you were already planning to watch, right? 
Sharing Is Caring
Everything in disc golf is more fun with friends. We encourage you to share your bracket on social media using the hashtag #bushnellbracketchallenge and let the smack talk begin!