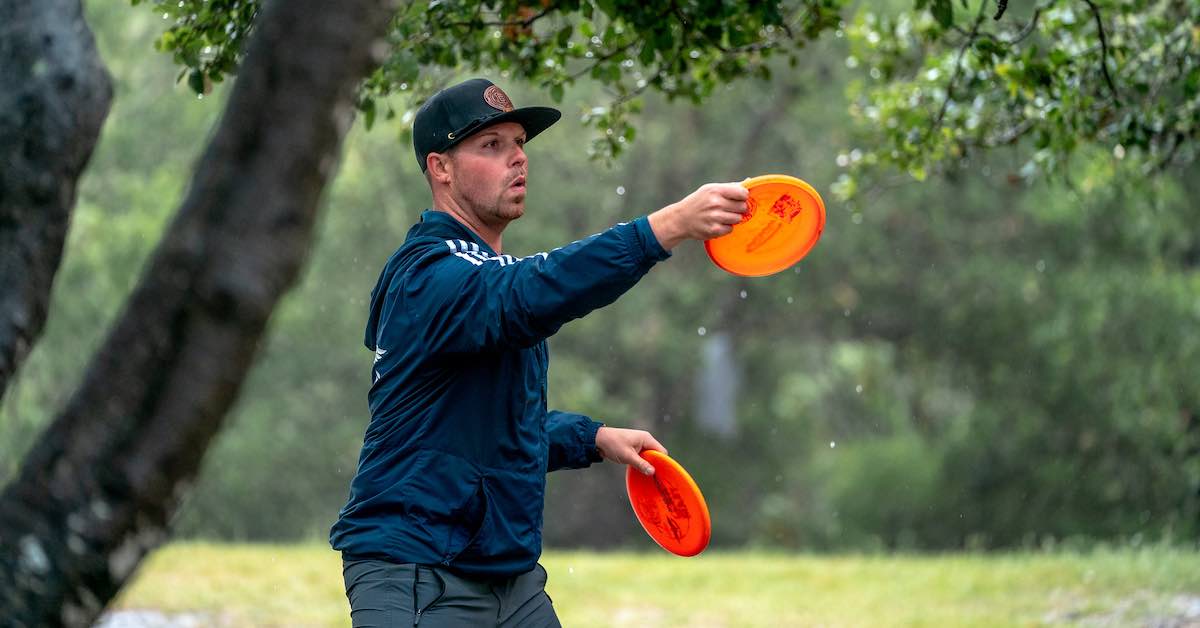 Last year we released "10 Important Disc Golf Shots You Should See," a collection of great and historic shots new pro disc golf fans should know and longtime fans should be reminded of.

This year we thought, "Why limit it to just individual shots?". There was a huge spike in people playing disc golf last year, and that probably means more people searching for full rounds or tournaments of great disc golf to watch when they aren't on the course. So we created this primer of filmed rounds for new players just getting interested in the professional side of disc golf.

Alternatively, if you've followed the pros for awhile but want to convince new friends to join your watch parties, these videos could do the trick.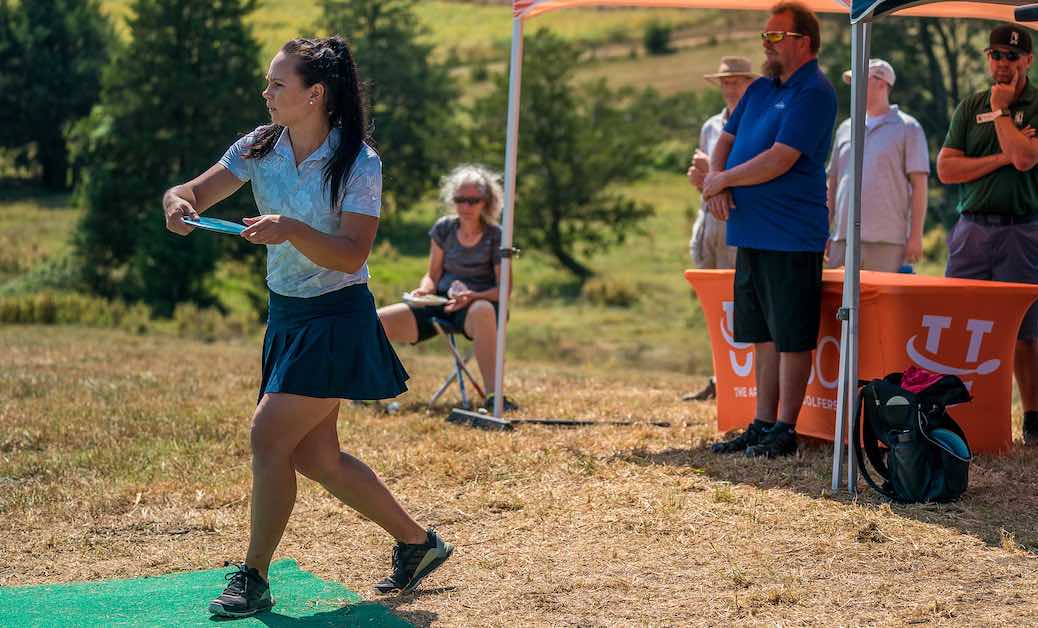 It's important to note that we don't think these are the top rounds of all time. We chose the videos below for one or more of the following reasons: they display simply stellar disc golf, they're full of drama any sports fan will appreciate, and/or they introduce new fans to players they'll want to be familiar with. There are plenty of amazing rounds out there, and we encourage you to find others! These are just very good places to begin your dive into the delightful rabbit hole of pro disc golf tournament footage.
Finally, the quality and availability of disc golf coverage has risen sharply in recent years, so the videos recommended below are all relatively modern.
2018 MVP Open Final Round: Spectacular Play at a Spectacular Course

If you're just getting into pro disc golf, there's no better event to start with than the annual battle that goes down at Maple Hill in Massachusetts. It's currently called the MVP Open (formerly the Vibram Open), and it's an event pros and fans alike dearly love. Maple Hill actually took the crown of world's best disc golf course for 2021.

There have been a lot of amazing battles at Maple Hill, so why did we pick this specific final round?

Some of it has to do with who's playing. Each of the four people on this lead card is someone you're bound to see on coverage in the future. Ricky Wysocki, Paul McBeth, and Calvin Heimburg currently sport the highest ratings in the world, with Wysocki owning two world championship and McBeth five. James Conrad is also an elite player who often finds himself hovering near the top of big tournaments.

But that brings us to the real reason this round is here. Though Conrad is a skilled player, most people would consider him an underdog among these cardmates. In this round, he's even starting with a disadvantage. He's back of the card, three strokes off the leader (Wysocki) and two and one behind McBeth and Heimburg, respectively. He makes up the difference quickly, and the contest gets tense fast and that tension doesn't let up until the final hole.

Does Conrad pull off the upset? Watch to find out.

To get a taste of what's in store, check out this stunner of a putt from McBeth on the back nine:



If you want to watch the full round, here's the front nine:



And here's the back nine:



For in-depth stats for this round (or to find out the winner without watching the videos), head on over to UDisc Live to see the results of the 2018 MVP Open.
2019 DGPT Championship Final: Can You Call It a Comeback?

The Disc Golf Pro Tour Championship is the only big tournament of the season where the strokes players take to complete a course round-to-round never accumulate. Each day, players start on even footing at par with just that day's round to decide who moves on to the next stage or, in the final round, wins.

In the 2018 season, forehand specialist and 2012 world champion Sarah Hokom won the DGPT Championship by one stroke over 2014 world champ Catrina Allen. They faced each other again in the final round of the 2019 tournament, and coming into hole 13 at Hornets Nest park in Charlotte, North Carolina, Allen was trailing Hokom by four strokes on a punishing back nine. 
But then everything changed, and what seemed like a sure thing for Hokom ends with her in a playoff with Allen. Can Hokom hold on to the title or does Allen take the redemption win?  
Front nine:
Back nine:
For in-depth stats for this round (or to find out the winner without watching the videos), head on over to UDisc Live to see the results of the 2019 DGPT Championship.

2018 Nick Hyde Memorial: Almost Flawless Disc Golf
The final round of the 2018 Nick Hyde Memorial featured two players we've already met: Wysocki and McBeth. Eagle McMahon and Nate Sexton fill out the card.
McMahon is currently one of the world's top-rated players and has some of the biggest distance forehand or backhand of anyone alive. Nate Sexton is a former U.S. Disc Golf Championship winner, has one of the longest-running cashing streaks in pro disc golf, and you'll also hear his voice often as a pro disc golf commentator (including in the videos below). 
Watching this round you're in for simply stunning performances from 75% of the card. The four players were a total of 44-under par in this round alone, leaving a trail of birdies (and an eagle) in their wake. There are only three bogeys to be seen, all from Sexton (we assure you he's typically far better than this round shows).
The round begins with Wysocki ahead by one stroke at 17-under and the remaining three tied at 16-under. Though Sexton falls behind, Wysocki, McBeth, and McMahon stay virtually tied throughout. On the 990-foot/302-meter hole 17, one of the three players crushes two drives and bounces off the basket for a near-albatross – which likely would have been one of the greatest sets of throws ever recorded.

Find out who pulls out the victory and everything leading to it in the videos below.
Front nine:
Back nine:
To find in-depth stats for this round (or to find out the winner without watching the videos), head on over to UDisc Live to see the results of the 2018 Nick Hyde Memorial.
2019 U.S. Women's Disc Golf Championships: Cross-Atlantic Battle
You'll have seen Texan Paige Pierce in the first Open Women video we recommended, but here's your chance to be properly introduced to the five-time (and currently reigning) world champion who's also the highest-rated woman in disc golf.

Though Pierce can sometimes leave competitors in her dust, at the 2019 USWDGC, Estonian Kristin Tattar – one of the world's top women whose stateside appearances are all too infrequent for our taste – isn't letting that happen. The two enter the second round of the three-round event separated by just one stroke.

We've chosen to feature that second round here because it's where both Pierce and Tattar play their best disc golf of the entire tournament. Also, seeing Pierce and the European Tattar face off is a rare treat budding disc golf fans should experience.

Front nine:


Back nine:


To find in-depth stats for this round (or to find out the winner without watching the videos), head on over to UDisc Live to see the results of the 2019 USWDGC.
2019 Masters Cup: The Washout at DeLa

Santa Cruz, California, only gets 33 inches/838 millimeters of rain per year and it seemed like most of that fell solely during round two of the 2019 Santa Cruz Masters Cup. 

Truthfully, it wasn't quite that much, but about half of the the area's May rainfall total did come down that day. Somehow pros Garrett Gurthie and Simon Lizotte excelled despite the conditions.
Gurthie is a player known largely for incredible backhand distance though he's actually very comfortable (and very, very good) at controlled shots through woods. The German-Candian Lizotte (who was born and raised in Germany) is also a noted distance thrower who loves to please crowds by using his power to take unusual lines and big risks.
Throughout the rainy round, Gurthie and Lizotte manage to play especially well compared to the rest of the field on the famous and notoriously difficult DeLaveaga 24-hole layout. Rain and well-played disc golf often don't mix, but these two experts turn that notion on its head. 
Along with their performances, the round has cracking narration from the uncommon commentary duo of McMahon and Eric Oakley, who both played through the rain that day and had a lot of insight to share.

Front 12:
Back 12:
To find in-depth stats for this round (or to find out the winner without watching the videos), head on over to UDisc Live to see the results of the 2019 Santa Cruz Masters Cup.
2019 Glass Blown Open: High Winds, High-End Competition
Every year, the Emporia Country Club course in the United States' best small town for disc golf, Emporia, Kansas, hosts some big time competition. Now called the Dynamic Discs Open, the tournament formerly known as the Glass Blown Open has seen its fair share of memorable finishes. The 2019 race between Allen and Pierce had one them.

With the women's tees having a total distance of 9,000 feet/2,743 meters across 18 holes, it's no surprise that distance throwers like Pierce and Allen were shining bright. But until the final round, Allen had the upper hand. As the round starts, she holds a lead of six strokes over Pierce, her closest competitor.
But after Pierce birdies the 1093-foot/333-meter par 5 hole 1 and Allen bogeys, Pierce smells blood in the water. As the round goes on, Pierce makes the gap ever narrower. Thanks to her solid play and the ever-present Kansas wind causing missteps from Allen, Pierce ties the tournament going into the – you guessed it – final hole. With incredibly high stakes and the pressure of a National Tour win, one player throws a shot highlighted in our 10 important shots list and takes down the tournament.
Front 9:
Back 9:


To find in-depth stats for this round (or to find out the winner without watching the videos), head on over to UDisc Live to see the results of the 2019 Glass Blown Open.
2020 Finnish Nationals: Fight to the Finnish

This is a round even many long-time disc golf fans probably won't have seen. This is because the players in it are all Finnish and largely unknown in the United States, which is where the vast majority of disc golf fans live.

But Finland is really into disc golf (just check out their disc golf course per capita numbers), and it's got a large group of talented players just waiting for the pandemic to end so they can make a splash internationally. This round is the final round of last year's national disc golf championship in Finland, so you'll meet the best the country has to offer. Getting to know these players now is sure to serve any pro disc golf fan well in the years to come.

And other than the fresh faces, this is another round full of great disc golf that has a dramatic finish. Playoff anyone?

Front nine:



Back nine:


2020 Las Vegas Challenge: Finns in the Desert

We'd be remiss if we talked about Finnish disc golf and left out Open Women phenoms Eveliina Salonen and Henna Blomroos. Like Tattar, when the two come over to the U.S. (or when the big competitions happen in Europe), they always seem to be near the top with U.S. stars like Pierce and Allen.

The pattern was no different when the Salonen and Blomroos came to the kickoff event of the 2020 season: the Las Vegas Challenge.

At the beginning of the final round, Salonen led the field but was just one stroke over Allen. The previous year's LVC champ, Paige Shue, was two strokes behind Salonen and Blomroos rounded out the card being three strokes off the leader's pace.

What follows are masterful efforts from Salonen, Blomroos, and Allen. These three women all play phenomenal rounds under high pressure, and two of them end up tied going into the last hole.

Front nine:


Back nine:


To find in-depth stats for this round (or to find out the winner without watching the videos), head on over to UDisc Live to see the results of the 2020 Las Vegas Challenge.
2018 DGLO: The Perfect Round
Perhaps the most famous round of all time and an obvious choice for this list is McBeth's second round at the Discraft Great Lakes Open in 2018. This tournament is a staple on the pro disc golf tour and it's played on a course known as the Toboggan, which gets its name from how its fairways are ski slopes in winter. The course is 9,355 feet/2,851 meters long, has elevation changes akin to a 2-mile/3.2 kilometer hike, and is filled with punishing rough.
This is by no means an easy course, but you wouldn't know it from watching McBeth's round. On its 18 holes, he goes 18-under par.

The feat set the disc golf world aflame and even got featured on ESPN with clips of the round interspersed with narration inspired by Shakespeare's Macbeth (McBeth, Macbeth...get it?).
McBeth actually went 18-under again the very next year at the 2019 Waco Annual Charity Open. We've done the math before to find out which accomplishment was harder and chose to include the DGLO round in this list.

You can find a video of the round cut so you only see McBeth's shots with McBeth on the mic filling you in on what he was thinking below:



To find in-depth stats for this round and to see how the rest of the tournament turned out, head on over to UDisc Live to see the results of the 2018 DGLO.
Looking for More?
We hope these recommendations help make finding where to begin (or keep going) on your professional disc golf viewing journey a lot easier. Here on Release Point, we put out content to help new and experienced disc golfers alike multiple times a week.

If you'd like to never miss out when we publish something like this or anything else about the disc golfing world, consider signing up for our newsletter.