Here you can find the top disc golf courses in every state in the U.S. based on millions of ratings in UDisc's disc golf course directory, the best way to find disc golf courses anywhere in the world thanks to disc golfers with the UDisc disc golf app.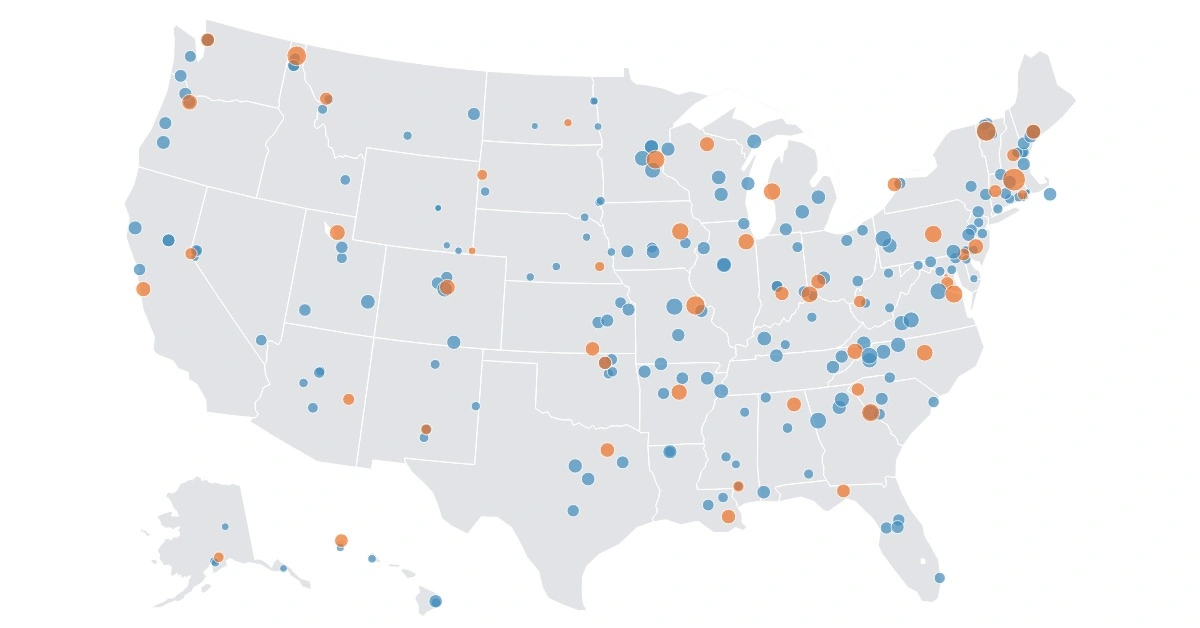 There's more to this post than just the top fives. Click or tap below to jump to other interesting stats and information:
If you love learning about the greatest places for disc golf on the planet, we recommend giving "World's Best Disc Golf Courses 2023: #1-#100" a read, too.
The Five States With the Strongest Top Five Disc Golf Courses
| | | |
| --- | --- | --- |
| Rank | State | Average Score of Top 5 Courses |
| 1 | Virginia | 90.69 |
| 2 | Georgia | 90.41 |
| 3 | North Carolina | 90.22 |
| 4 | Minnesota | 89.82 |
| 5 | Pennsylvania | 89.57 |
The states in the table above have the strongest top five disc golf courses in the country. This is mostly just fun to know since a state's top five doesn't necessarily reflect the overall quality of its courses.
It is interesting how dominant the Southeast is, though. The top three states in the table (VA, GA, NC) are located there.
The big change from last year is Colorado (last year's #3) falling out of this top five. This is due in large part to the recent, very unfortunate closure of Bailey Disc Golf Course. North Carolina and Minnesota moved up a spot from 2022 following Colorado's departure, and Pennsylvania is the newcomer here in 2023.
How Old Are States' Top Disc Golf Courses?
As we put these rankings together, we got curious about when the majority of U.S. states' best disc golf courses were established. Here's what we found:
| | | | | |
| --- | --- | --- | --- | --- |
| Year Est. Range | State Top 5 Courses Est.* | Percentage of State Top 5 Courses | State #1 Courses Est. | Percentage of State #1 Courses |
| 2017-2022 | 83 | 33.3% | 20 | 40.0% |
| 2011-2016 | 70 | 28.1% | 9 | 18.0% |
| 2005-2010 | 39 | 15.7% | 11 | 22.0% |
| 1999-2004 | 28 | 11.2% | 4 | 8.0% |
| 1993-1998 | 14 | 5.6% | 3 | 6.0% |
| 1987-1992 | 7 | 2.8% | 1 | 2.0% |
| 1981-1986 | 5 | 2.0% | 1 | 2.0% |
| 1975-1980 | 3 | 1.2% | 1 | 2.0% |
*One course in the states' top fives did not list an "Established" date, so the total course numbers only add up to 249 and percentages are based on that total.
Whether it's because they suit modern tastes, tend to be in better shape, or there are just more of them thanks to disc golf's recent popularity boom, modern courses predominated. Over 50% of courses in state top fives were built within just the last decade (it's not in the table, but 53% were established in 2013 or afterward) and a third went up within just the last five and a half years.
To see some of our other findings regarding the ages of states' top tier courses, take a look at the sections below.
States With the Oldest Top Fives On Average
Click or tap a state to jump to its top five disc golf courses.
Five Oldest #1 Courses

| | | |
| --- | --- | --- |
| Year | Course | State |
| 1980 | Flip City Disc Golf Park | Michigan |
| 1984 | DeLaveaga Disc Golf Course | California |
| 1992 | Blue Mountain | Montana |
| 1993 | Sandy Point Resort Disc Golf Ranch | Wisconsin |
| 1996 | Milo McIver (East) | Oregon |
Click or tap a state to jump to its top five disc golf courses.
States With the Newest Top Fives On Average
Click or tap a state to jump to its top five disc golf courses.
Five Newest #1 Courses
| | | |
| --- | --- | --- |
| Year | Course | State |
| 2021 | Mauka Disc Golf | Hawaii |
| 2021 | Beal Slough Disc Golf Course | Nebraska |
| 2021 | Echo Valley Disc Golf Course | Ohio |
| 2021 | Faylor Lake DiscGolfPark | Pennsylvania |
| 2021 | The Hideaway Disc Golf Course | Texas |
The most recently constructed state #1s went up in 2021, and there happen to be exactly five of them. We only have years to work with and not months, so these are organized alphabetically by state name and not by date built.
Click or tap a state to jump to its top five disc golf courses.
Ranking the Five Best Disc Golf Courses in Every U.S. State: 2023
If you're curious about some of the details behind the rankings, here are the basics:
How did you find all the courses?
As we mentioned earlier, thanks to disc golfers across the world, UDisc Courses is the most comprehensive and frequently updated disc golf course directory in existence. A course had to be in the UDisc directory to make it into this post.
Were any kinds of courses ineligible?
Courses that weren't available for play at least 120 days of the year were not included. We also didn't include any courses specifically meant for putting practice.
How did you create the rankings?
The rankings are based on a methodology that applies more weight to recent reviews and helps identify which courses with excellent but relatively few ratings are true destinations rather than just local faves. Always interested in improving, we've worked to enhance how well this year's ranking system accounts for the wide range of experience behind disc golfers' course ratings.

Notably, due to this methodology, some courses that have higher average ratings in the UDisc Courses directory may be ranked below courses with lower average ratings.

All courses were subject to the same metrics, and no course was moved up or down the rankings based on the preferences of UDisc staff.
Why are some courses that have lower average ratings on UDisc Courses ranked above courses with higher average ratings?
The answers to "How did you create the rankings?" explain how this could happen.
What to Know Before Reading the Rankings
You'll find the results listed alphabetically by state name (i.e., we start at Alabama's top five disc golf courses and end with Wyoming's). You can also just jump to a specific state's top five from the state list.
Mobile and tablet users can swipe left/right on any table to see all columns.
Each course's name is linked to its UDisc Courses page. There you can see photos, reviews, availability, and more of any course in the table.
The ▲ and ▼

refer to how a course's rank within its state's top five relates to its position last year. "Same" means a course's position didn't alter and "new" means a course wasn't in the top five in 2022.
The rankings in this list may differ from what appears on states' Disc Golf Places pages. We used slightly different calculations to create these tables than what you'll find on Disc Golf Places. Additionally, rankings on Disc Golf Places will change throughout the year as disc golfers experience and rate courses.
Alabama's Best Disc Golf Courses (AL)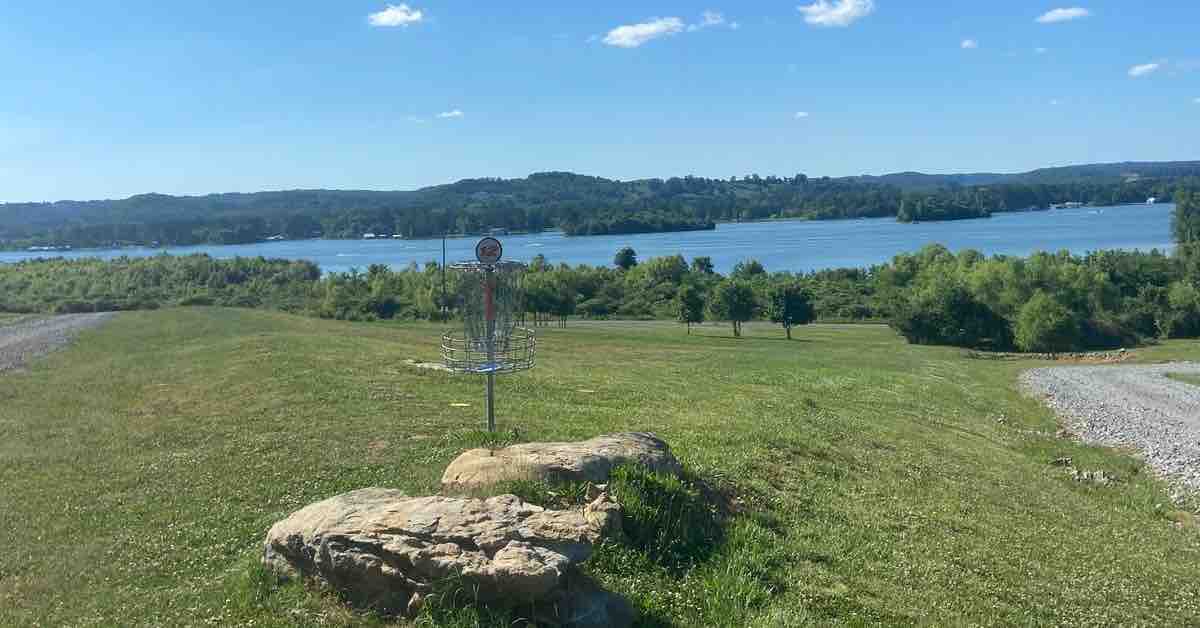 Looking for more disc golf courses, leagues, and travel destinations in this state? Check our disc golf guide to Alabama on UDisc Places.
Alaska's Best Disc Golf Courses (AK)